Free Winter Art Printables for Your Home.
We can't put off winter coming anymore because it is fast approaching. But that doesn't mean you have to resign yourself to the gray, chilly days ahead. Instead, make your home lively and welcoming this winter by printing out some of these 20 Beautiful Free Printable Winter Wall Artworks!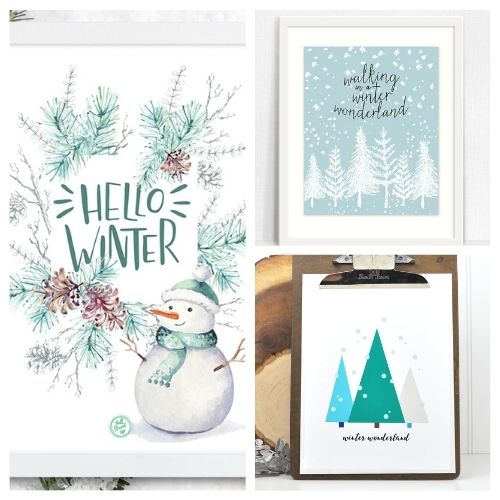 Disclosure: This post may contain affiliate links to Amazon and/or Etsy, which means that I may earn a small commission from some of the links in this post. Please see our Disclosure Page for more information.
Decorating your home for the winter season can be easily done with some free printable winter wall art. Print your own today and decorate your home with some of this gorgeous printable winter wall art I have gathered.
20 Beautiful Free Printable Winter Wall Artworks
You can easily decorate your home for the winter season with free printables! I just love being able to change out my decorations using printables, and framing them all in cute frames. They really do make those cold days more enjoyable because they are colorful, cheerful, and when hung in brightly lit spaces really make me feel cozy inside.
Here are some tips to help you with your free printable winter wall art:
Save your file to the desktop so you can easily know where to find it when you are ready to print!
Print on 8.5 by 11.5″ size paper and then trim when needed. A paper trimmer makes this easy.
Use cardstock or matte photo paper for a more professional look.
Let your printing fully dry before placing your print in a frame, that way it does not smear.
You can also send your artwork to a print shop if you do not have a printer yourself or you want to save your ink.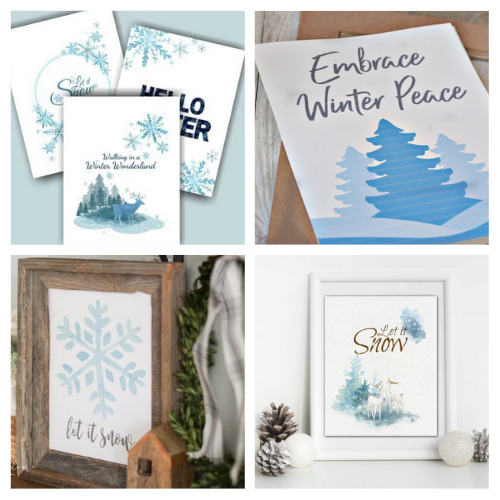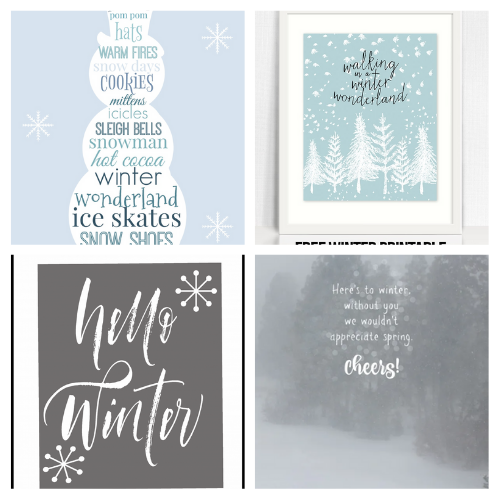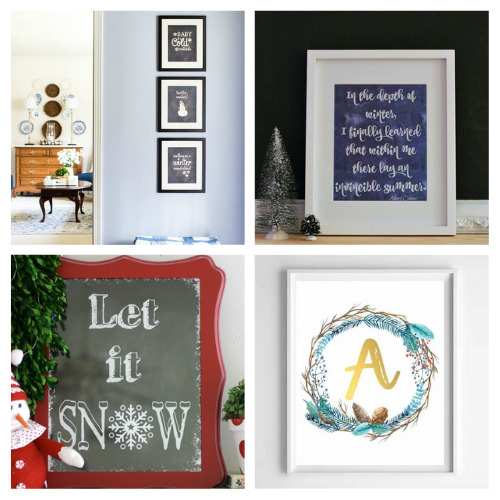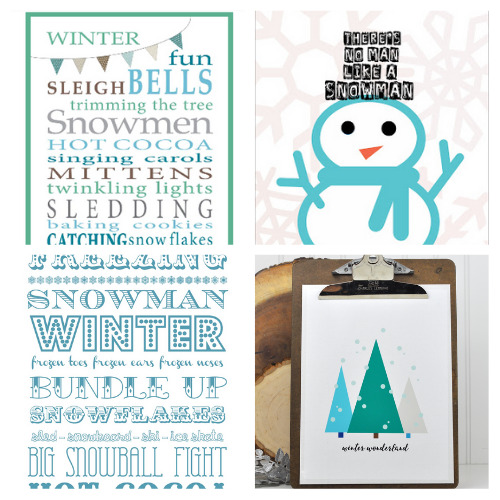 Why wait for winter to come? Start making your home a joyous place with this free printable wall art. Add some cheer and seasonal spirit this year by printing out new seasonal designs that will be perfect in any room of your home!
Do you often decorate with free printable wall art? How often do you change your wall art out?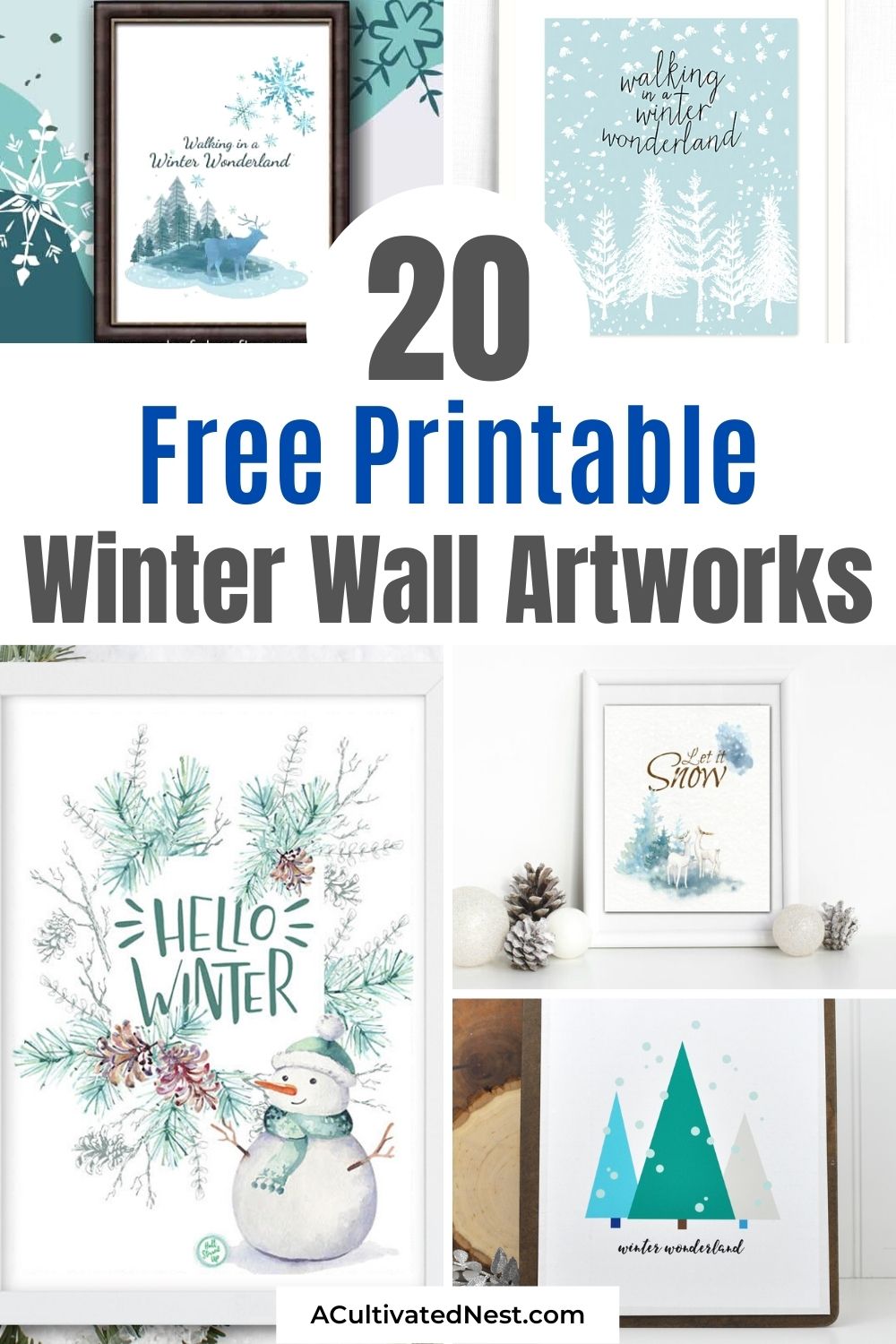 You might also be interested in: 10 Free Christmas Printables