Kids Summer Journal and Fun Guide Free Printable.
Soon school will be out for summer! While some kids don't have any trouble keeping busy over their summer break, some need a bit more guidance. Luckily we have something that can help! This summer, use this Free Printable Summer Journal for Kids for an inexpensive way to keep your kids busy! And when summer's over, it doubles as a fun way to reflect back on all their summer memories!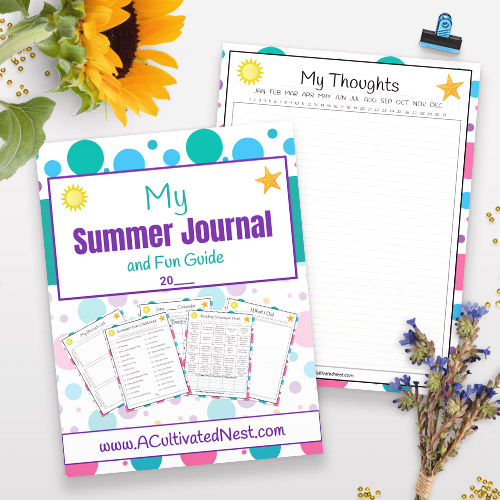 Disclosure: This post may contain affiliate links to Amazon and/or Etsy, which means that I may earn a small commission from some of the links in this post. Please see our Disclosure Page for more information.
This printable summer fun guide is perfect for upper elementary or middle school kids!
Free Printable Summer Journal for Kids
This free printable kids summer journal has it all! It includes bucket lists, a reading scavenger hunt, summer reading log, fun summer activity ideas, space to record what your kids saw, did, and learned, places to tape down photos, and of course, journal pages! With the help of this journal, your kids will keep busy reading, learning, and doing all summer long!
Download the Free Printable Summer Journal for Kids Here
Not only is this a great way to keep your kids busy, but it's frugal, too! None of the suggested activities or rewards are expensive. And the reading challenges can easily be accomplished by just visiting your local library. On top of that, it encourages kids to make memories out of their everyday life during the summer. It's weird, but when you have to place to record what you saw and did, you start thinking of your life in a more adventurous way. A fun afternoon playing in the backyard becomes an outdoor exploration worth recording!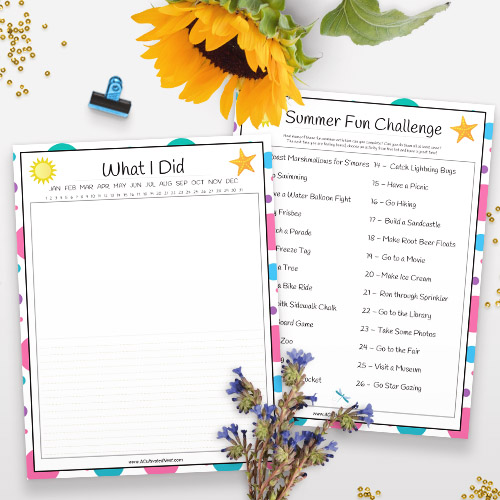 And of course, it doesn't hurt that this printable kids summer fun guide encourages reading and learning. Keeping your kids reading during their summer break is a great way to keep them mentally engaged while school is out.
So if you want a frugal way to keep your kids busy this summer, give them this free printable summer journal! And it's undated, so you can print it again year after year!
How do you keep your kids busy during the summer?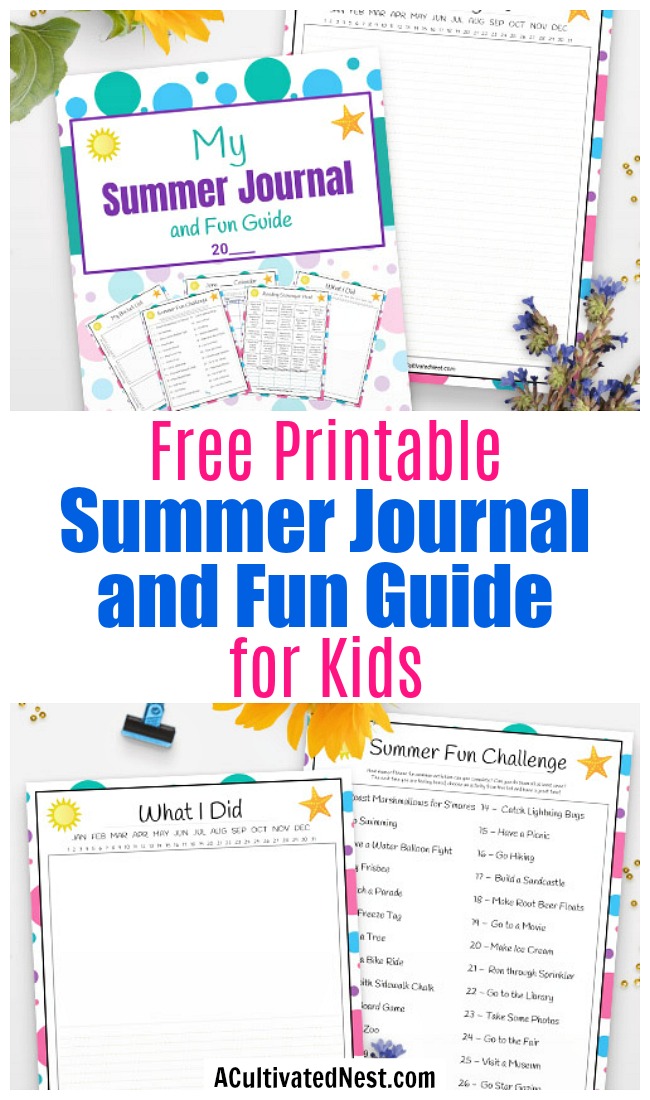 You might also be interested in: 10 Inexpensive Summer Outdoor Activities for Kids