Mardi Gras Dessert Recipes
There is no celebration quite like Mardi Gras in New Orleans. Everything is over the top, including dessert!  King Cake is the most well-known Mardi Gras dessert, but it's really only the beginning. Across the city, you will find pillowy, powdered sugar-covered beignets, pralines and pecans in all shapes and forms, and banana-flavored everything! If you can't be in New Orleans, bring the party to you and make one (or more) of these colorful and Festive Mardi Gras Dessert Recipes!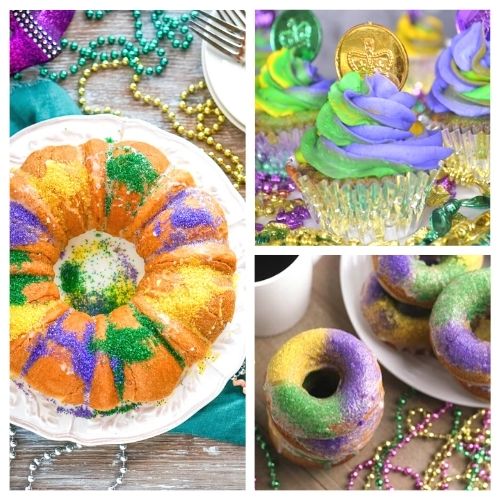 Disclosure: This post may contain affiliate links to Amazon and/or Etsy, which means that I may earn a small commission from some of the links in this post. Please see our Disclosure Page for more information.
We all need a reason to throw a party now and then, and Mardi Gras is the perfect excuse! Don't be afraid to go over the top and make a bold and daring Mardi Gras Dessert!
20 Festive Mardi Gras Dessert Recipes
In addition to being flavorful, Mardi Gras Dessert Recipes are usually bold in color and style. Mardi Gras' traditional colors have special meanings (purple= justice; green= faith; gold= power) and should be included in your festivities, along with a few other trinkets.
King Cake Baby – A tiny baby (symbolizing baby Jesus) is hidden into King Cake. The person who finds the baby is said to receive luck and prosperity in the coming year. Note: Plastic king cake babies should be added after the cake has been baked so they don't melt.
Masquerade – Mardi Gras masks were originally worn to allow people to escape societal and class constraints and be who they wanted to be – if only for a day. Masquerade symbol cookie cutters can give your cookies a celebratory flare.
Purple, Green, and Gold – Add the traditional colors of Mardi Gras to all of your desserts with colorful sprinkles or food coloring.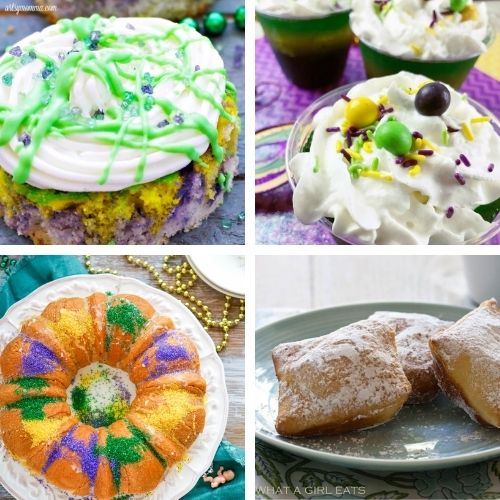 What do you usually make for Mardi Gras?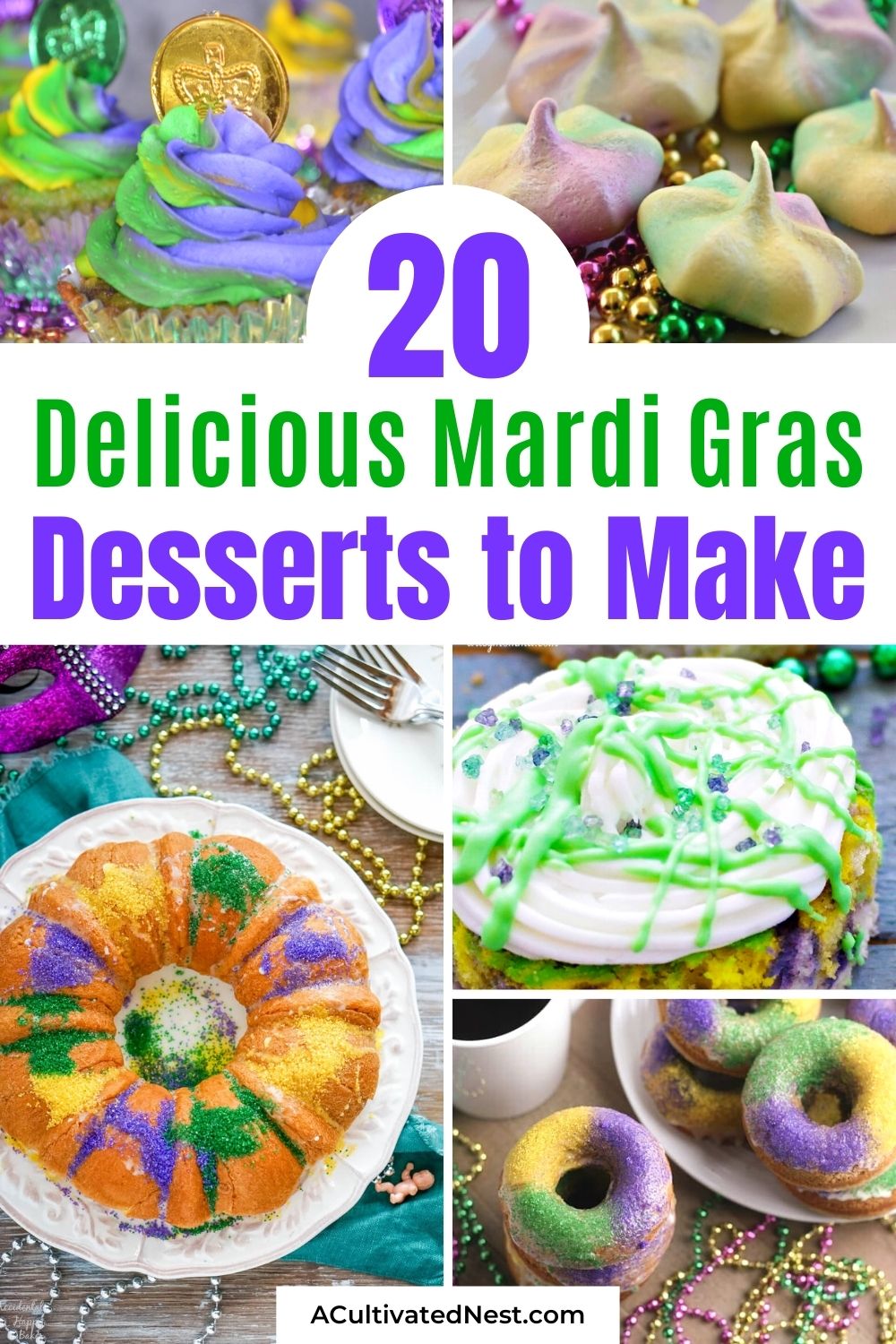 You might also be interested in: 24 Fun Birthday Dessert Recipes