I finally did something with the unfinished chipboard letters I got from Hobby Lobby a long time ago. I made them look like letters sawn from old barnwood! Faux barnwood letters!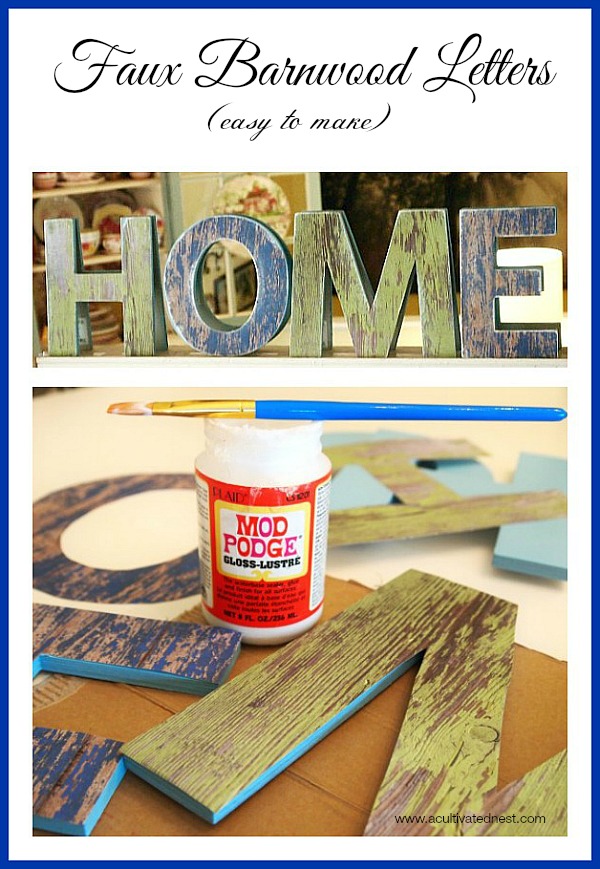 Disclosure: This post may contain affiliate links to Amazon and/or Etsy, which means that I may earn a small commission from some of the links in this post. Please see our Disclosure Page for more information.
The regular price of  this size letter is $1.99 and I got them at  40% off.  If you wait eventually everything in that store  goes on sale.  I haven't tried tracking their sales cycle but I'm sure their sales are on some kind of rotating schedule. So unless it's something you've gotta have now – wait! Why spend more when you don't need to.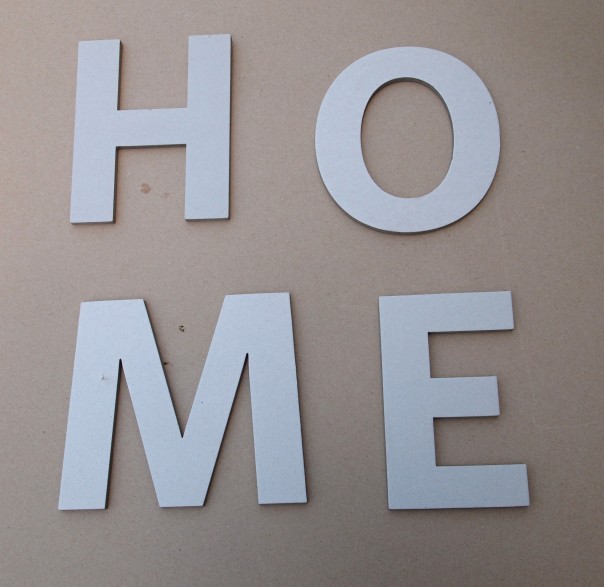 At first I thought I'd just paint them with some aqua spray paint. Very easy and they look quite pretty. So you could stop there.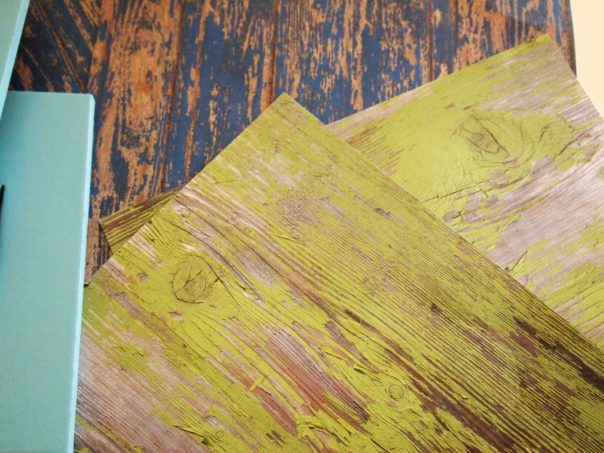 Then one day I went Hobby Lobby to  look at fabric and wandered into the scrapbook aisle and saw these wonderful chippy  faux barnwood scrapbook papers. Aren't they fabulous!
They also have other images like pebbles, straw, bricks, rocks – very cool and different from the usual scrapbook paper patterns.  Again, they were  40% off but even if they weren't, the regular price is  only 49 cents each.
How to Decoupage Letters
To cover the chipboard letters with the scrapbook paper  – I layed the letters on the paper and traced around each letter and then cut  them out. I wasn't too particular about the cutting since I planned on using some sandpaper at the end to distress the letters.
*** TIP: I would recommend painting the edges of your chipboard first because otherwise you'll see the unfinished board unless you wrap the paper around the edges (and to me that's just a hassle). I had already painted mine aqua.****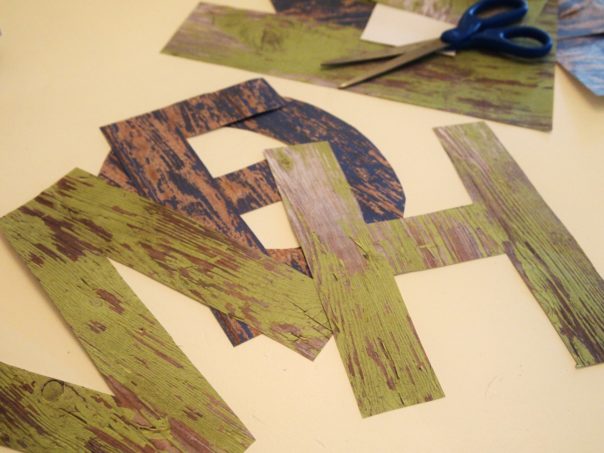 Then I used some Mod Podge and lightly covered a letter and pressed the scrapbook paper I had cut out on top. You could also use spray adhesive. I smoothed out any bubbles and wrinkles. Then I did each of the other letters the same way.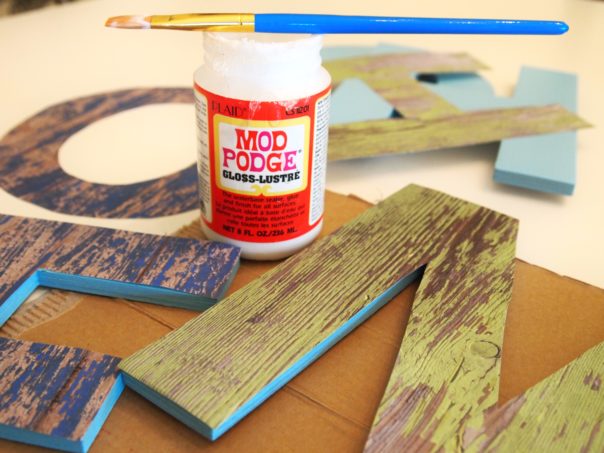 I then sanded the edges of each chipboard letter. That takes care of any extra paper and gives them a nice clean edge.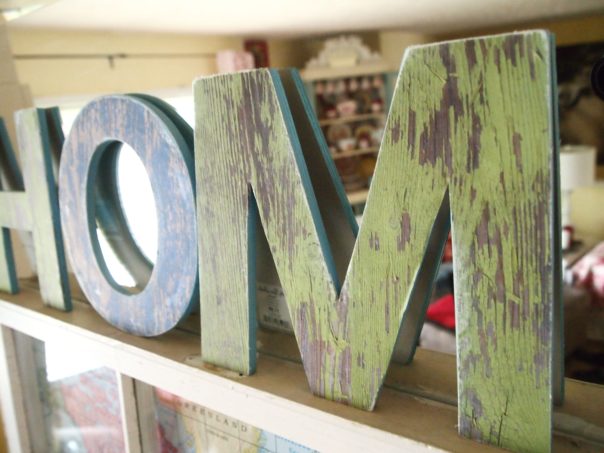 Covering chipboard with paper or fabric is a really easy and inexpensive way to decorate them and make them reflect your style.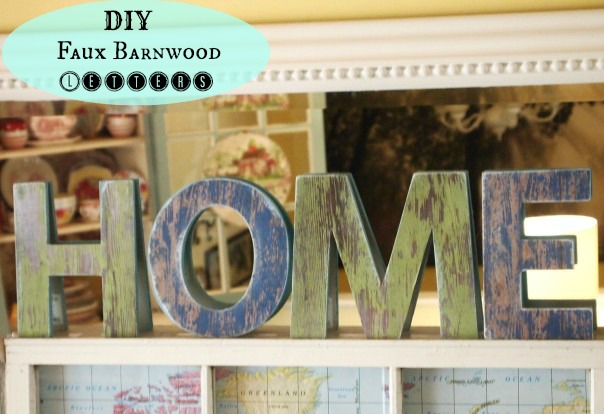 I think they look pretty cool!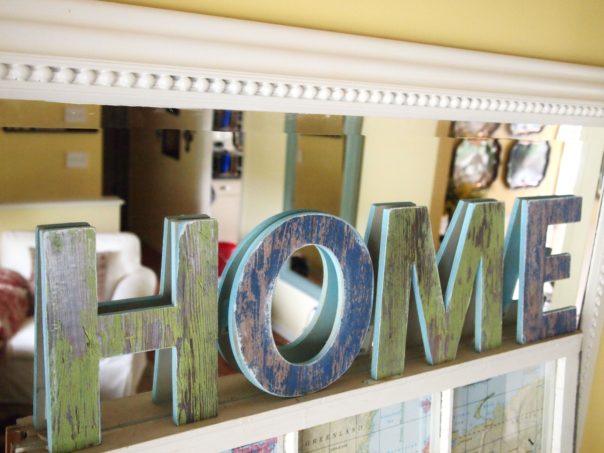 Crafting with alphabet letters is an easy inexpensive project that gives you a lot of bang for you buck!