Handy Free Decluttering and Cleaning Printables for Fall.
It's time to start thinking about fall cleaning and getting your home in order. You might not know where to start or how long it will take, but we're here to help! We've compiled a list of helpful checklists and calendars for you to choose which one fits your needs the best to help you get started. So take a look at these 16 Fall Cleaning and Decluttering Free Printables and get your home neat and tidy for fall!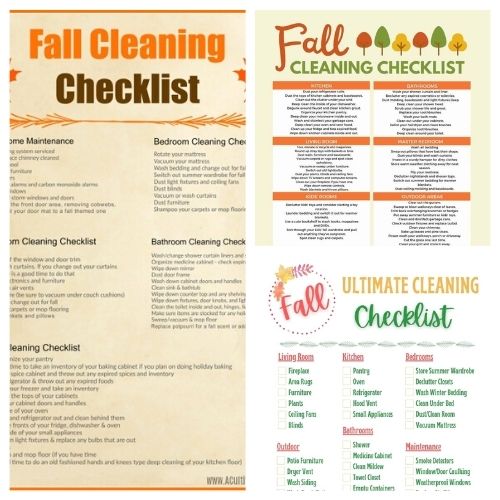 Disclosure: This post may contain affiliate links to Amazon and/or Etsy, which means that I may earn a small commission from some of the links in this post. Please see our Disclosure Page for more information.
Once you have planned out your strategy and tackled your fall cleaning you will be a pro by the time you need to print your free winter cleaning checklist!
16 Fall Cleaning and Decluttering Free Printables
You may be feeling overwhelmed with the thought of fall cleaning, but with these fall cleaning and decluttering free printables listed below, you are sure to find one that will fit your needs. To start your cleaning off right, here are a few tips to consider before you get started:
Find a checklist that fits your needs – when you have a list to follow it helps you better see what needs to be accomplished. A checklist is a great way to stay organized and on top of things.
Start small – don't try to do everything in one day, start small and work your way to the bigger projects or tasks.
Set zones – when you zone out your workload you will feel more accomplished by seeing small wins as you fall clean and declutter. Setting zones allows you to work in one area rather than in several different places around the home at one time.
Get your family involved – I know, I know this doesn't sound like the best tip but trust me on this one. When everyone helps with the cleaning and decluttering it will go quicker and they seem to appreciate the outcome a lot more (and keep things neat longer afterwards).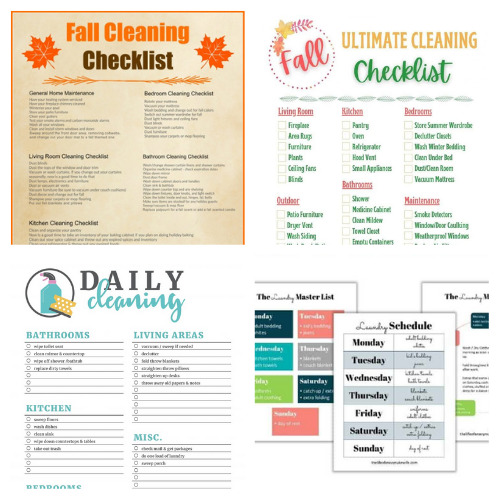 What do you need more help with, fall cleaning or decluttering?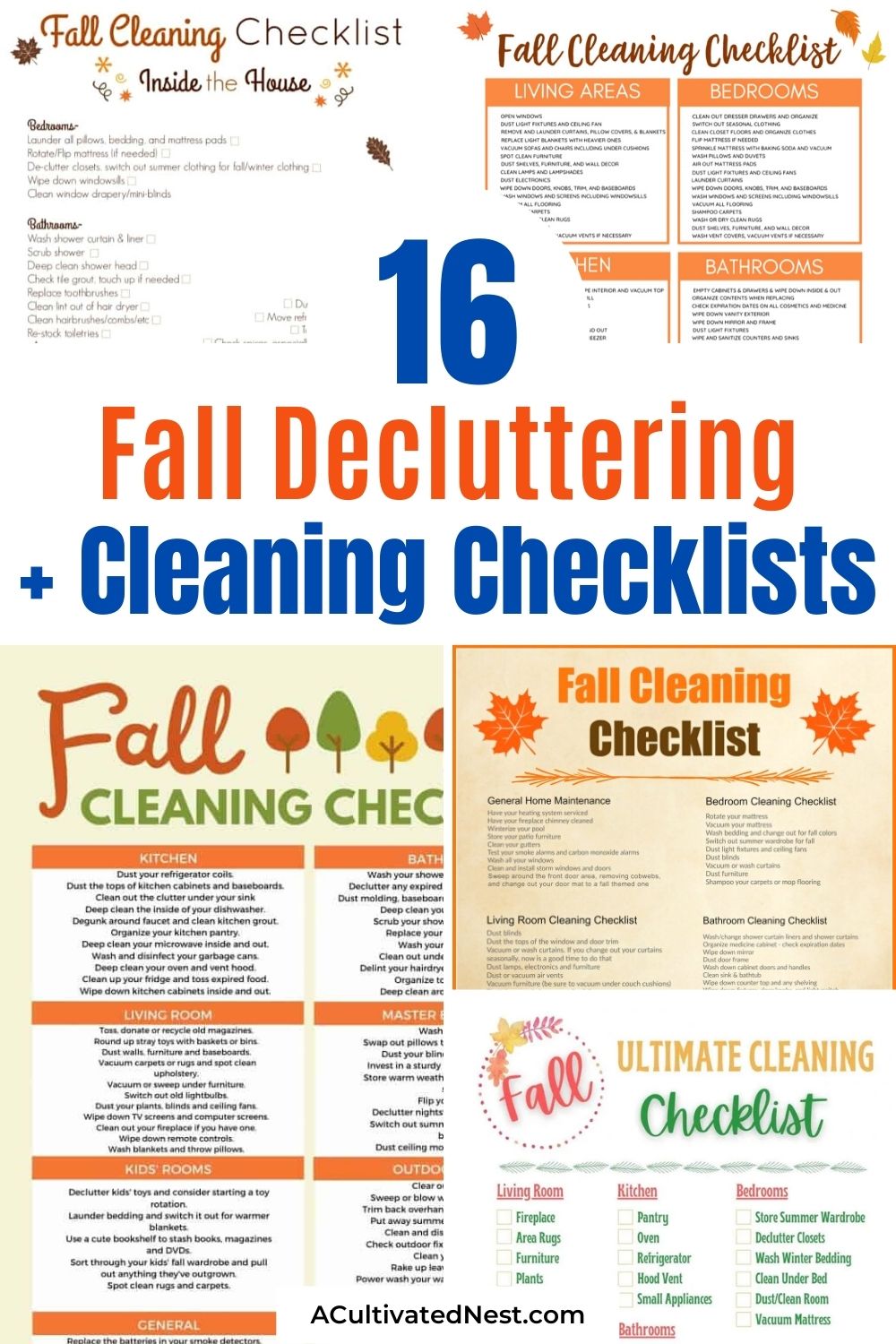 You might also be interested in: 13 Cleaning Schedules to Get Your House Clean