Fall is here and I know for many of you the vegetable gardening season is over. But since our winter's are generally mild, I usually plant something for fall. Extending the growing season with row covers, cold frames or a greenhouse is a great way to continue to get fresh, homegrown vegetables.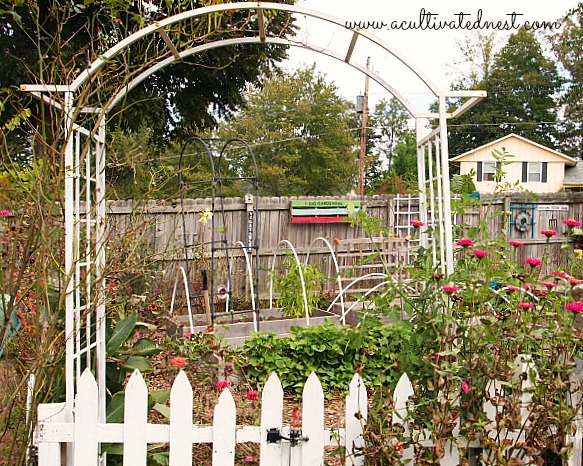 Disclosure: This post may contain affiliate links to Amazon and/or Etsy, which means that I may earn a small commission from some of the links in this post. Please see our Disclosure Page for more information.
I basically pulled out all my summer vegetables a few weeks ago and planted seedlings that I got at a local store called Farmer D Organics and some are from Lowe's. I also planted some kale, lettuce and swiss chard seeds.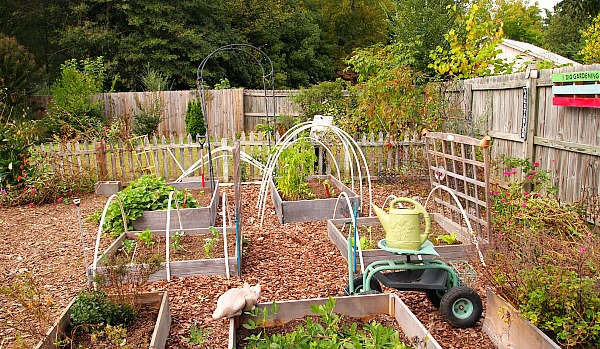 We do get cold temperatures (Thursday is our first predicted frost of the year) and we do get some snow (but not until Jan/Feb/March).  As you can see, my hoops are up for my row covers that will protect my plants from the frost.
What am I growing this year?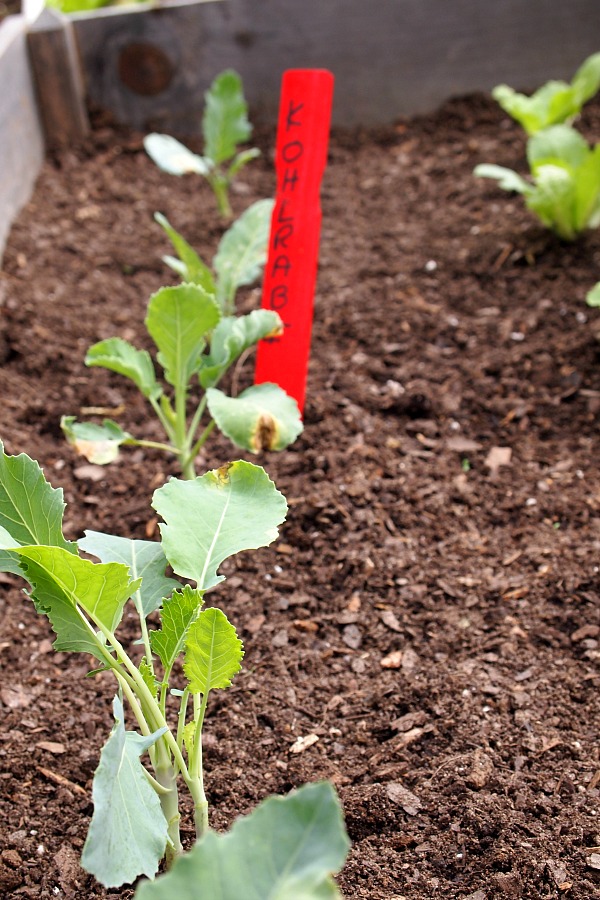 Kohlrabi.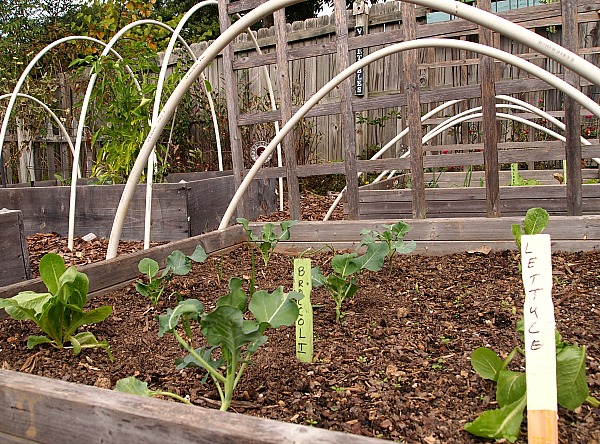 Broccoli, lettuce and onions in one raised bed.  Cool season plants companion planted.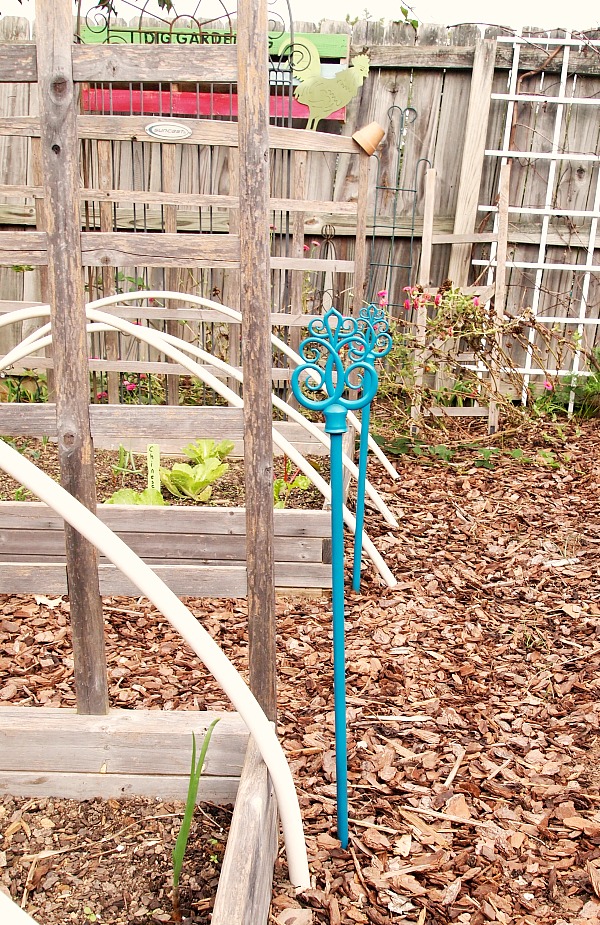 Oh yeah….the curtain rod hose guides I never showed you.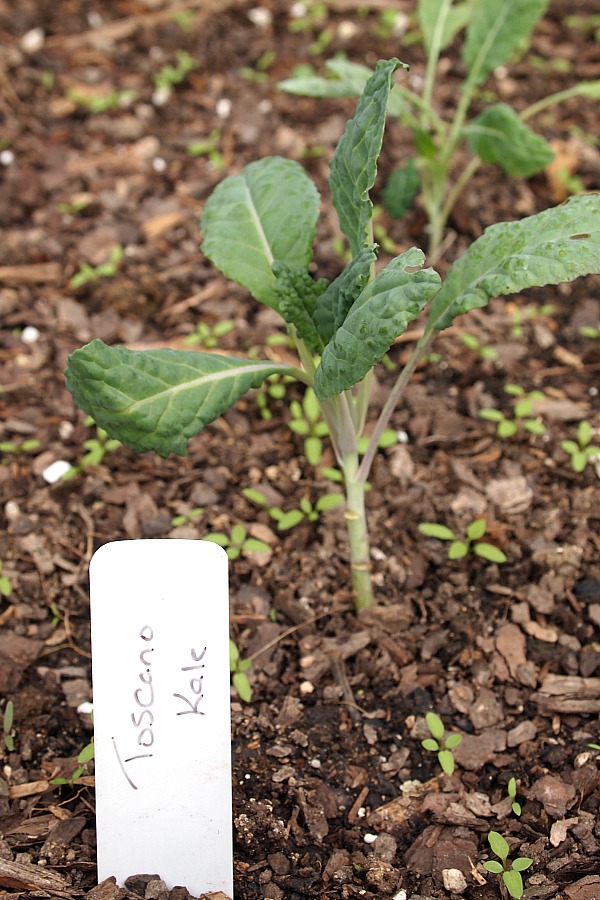 Kale. We love Kale! I'm growing Toscano, Winterbor and Locanoto  (also known as dinosaur Kale). I've had Winterbor grow well into the summer before.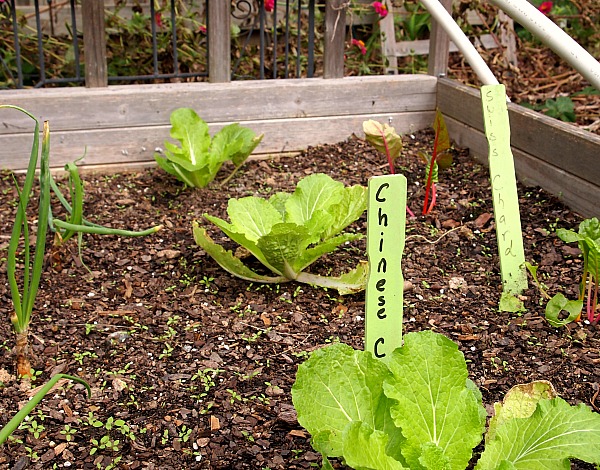 I'm also growing Chinese Cabbage with onions and Swiss Chard. Another cool season companion mix.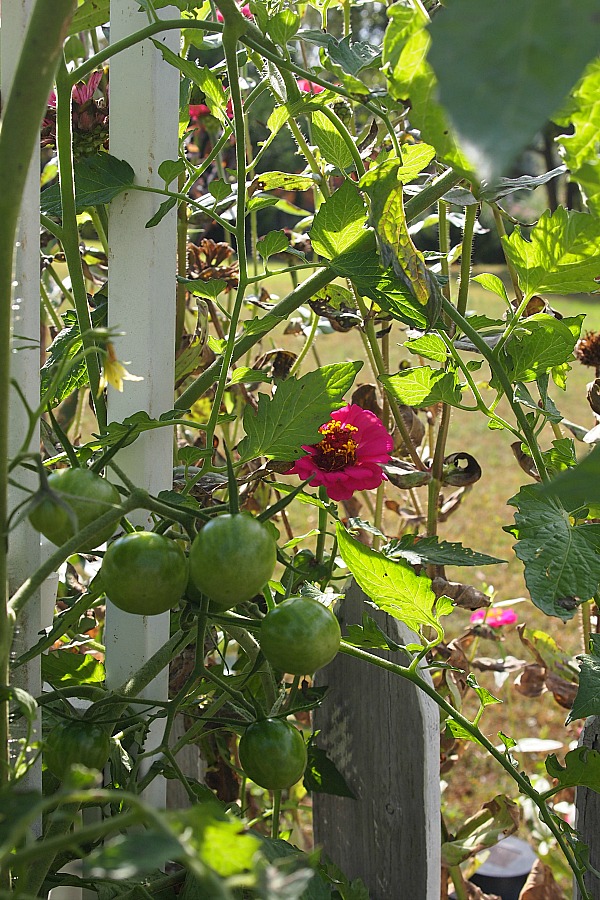 There's a Black Cherry Heirloom tomato that self seeded itself against one of the arbors that's been giving me some late season tomatoes. I'm wrapping it up and trying to see how long it can keep it going!
This garden is kind of bittersweet for me as it will probably be my last garden I plant here. We'll be putting our house on the market spring of next year as long as nothing drastic happens to the economy in the mean time! Housing prices are finally back up in our neighborhood so we'll be gettin while the gettin's good!