To help celebrate the New Year, I made a really REALLY easy garland for my fireplace. I found the original craft idea on Martha Stewart's site under Decorations for New Year's Eve and changed it up a little.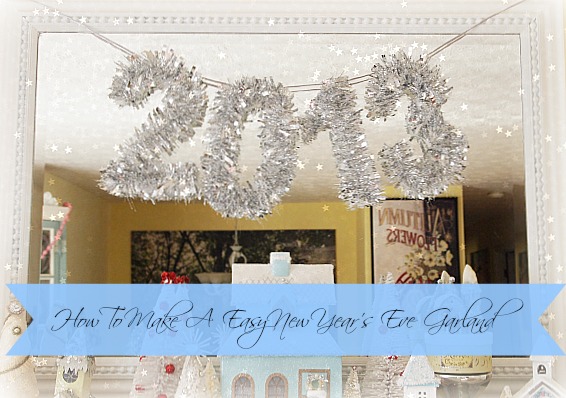 Materials:
Disclosure: This post may contain affiliate links to Amazon and/or Etsy, which means that I may earn a small commission from some of the links in this post. Please see our Disclosure Page for more information.
All you need is some card stock (or any kind of paper that's a bit heavier than printer paper – cardboard, cereal boxes anything like that), tinsel garland, ribbon, hot glue and scissors.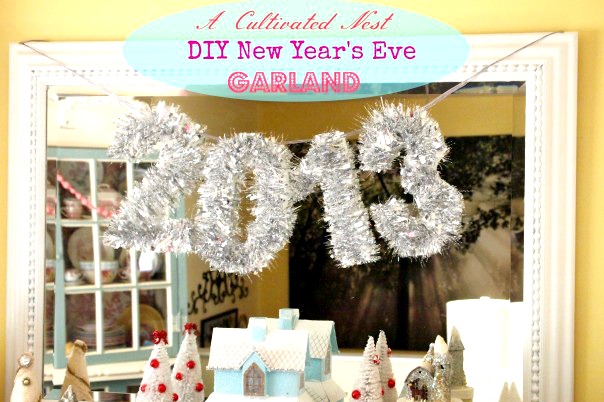 Here's a quick tutorial on how I made my  tinsel garland which is easy to do for any year!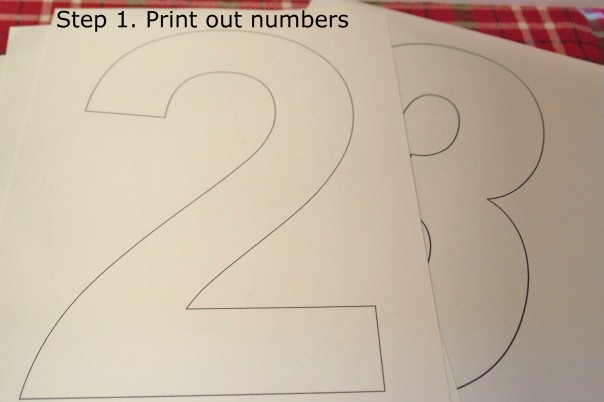 Step 1. Print out the numbers of the year.
1. About.com has some numbers you can print out here or 2. you can use the numbers from the Martha Stewart site but those are for 2011 so you'll have to find a 3 somewhere else or 3. use your favorite word processing program and change the size to fit a whole sheet of paper for each number.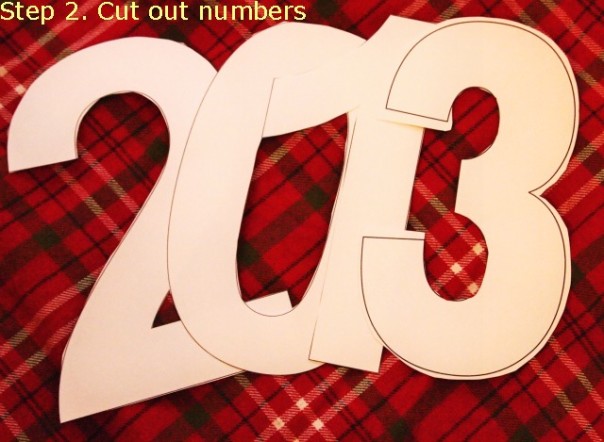 Step 2. Cut out the numbers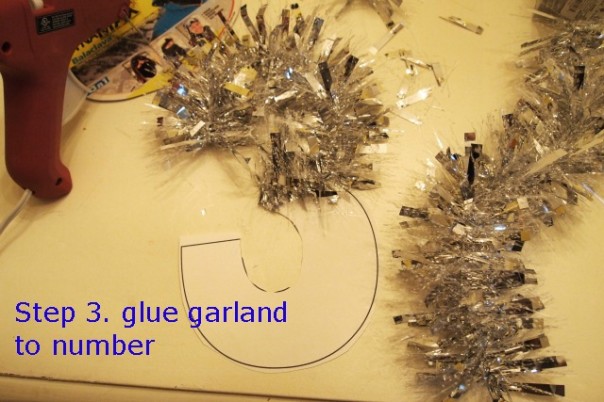 Step 3. Glue the tinsel garland to numbers. It doesn't have be silver – that's just what I had. This is where I differ from the Martha Stewart instructions. Her's have you wrap the tinsel garland around the numbers. I only had that big fluffy garland and wrapping made it too bulky. So I glued it to the front and then I trimmed it with some scissor to get rid of some of the fluff and to accentuate the shape of the numbers.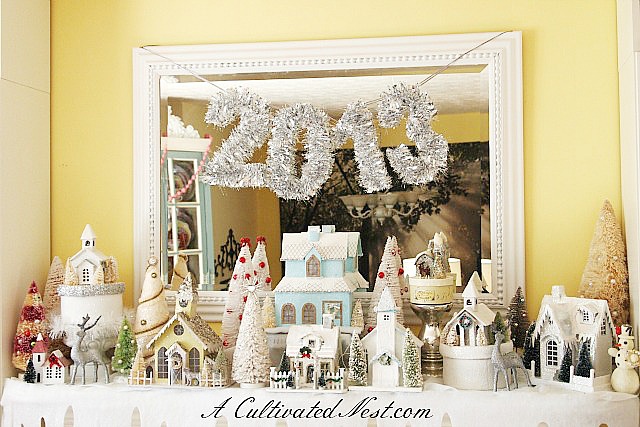 Step 4. Make holes at the top of each number (I made two) and thread your ribbon (I used silver curling ribbon) through the numbers and hang.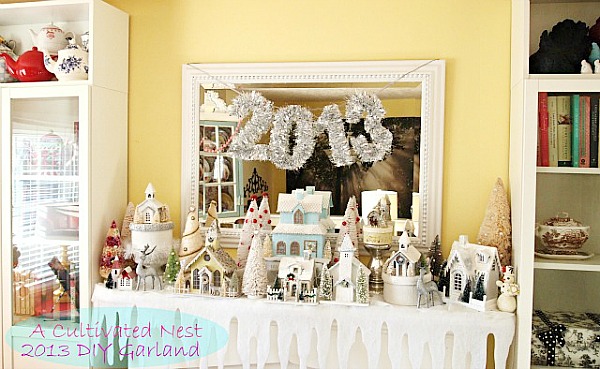 Isn't that a super easy and inexpensive project!