Happy New Year!
It's always fun to take a look back and see all that you've accomplished. To be honest, I really didn't think I did all that much last year since I spent most of late spring through summer not feeling well.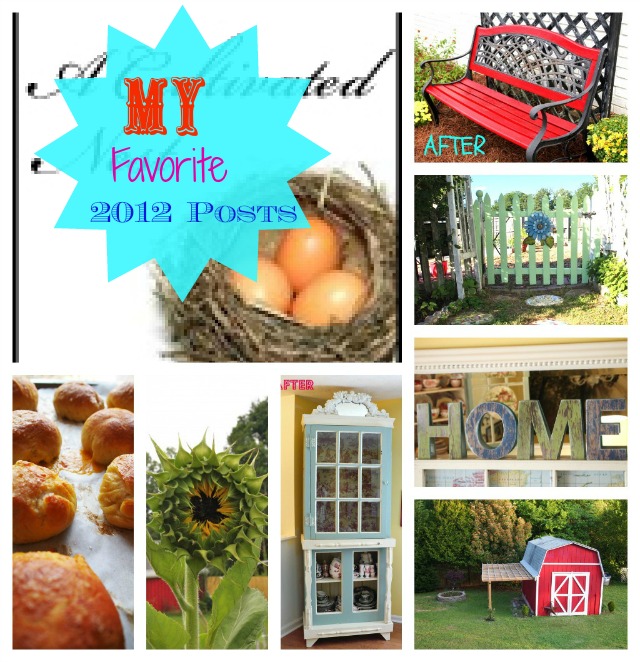 But  I surprised myself! I did things when I felt well and that seemed to add up. So looking back it's good see the year wasn't a total loss! Here's a look at some of my favorite things I did last  year:
Disclosure: This post may contain affiliate links to Amazon and/or Etsy, which means that I may earn a small commission from some of the links in this post. Please see our Disclosure Page for more information.
I covered some plain magazine holders with scrapbook paper.  Pretty DIY Magazine Storage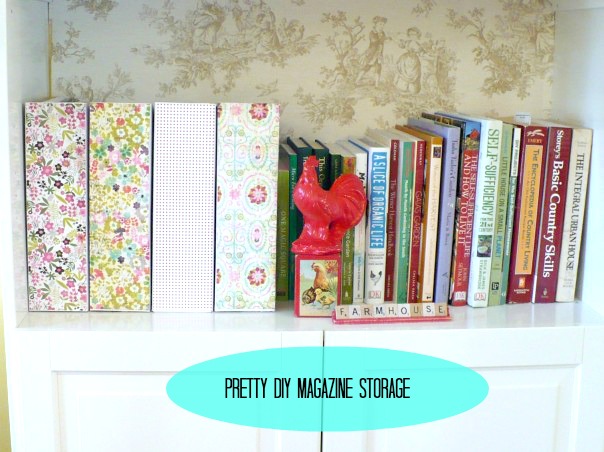 I wrote the #1 post on my blog .  The Basics of Planning Your Vegetable Garden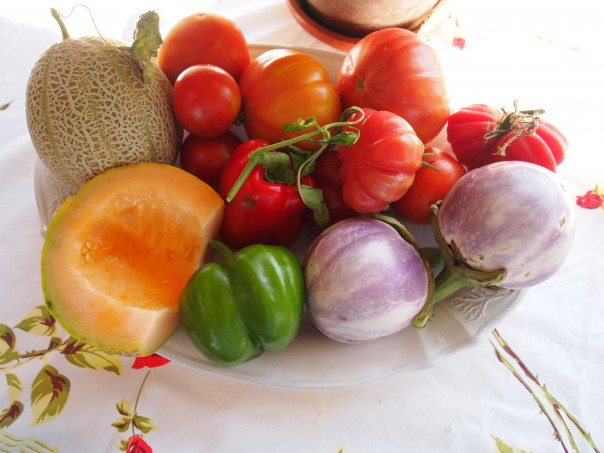 I made a easy spring wreath from a bright green feather boa.  DIY Spring Wreath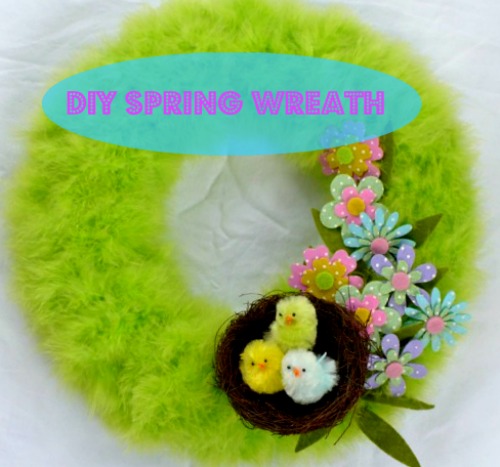 I painted my "barn" red (with the help of my family).  My Pretty Red Barn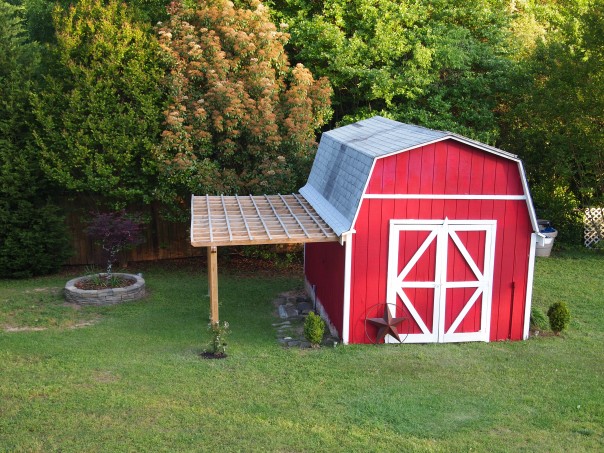 I painted one of my garden gates. My Cute Garden Gate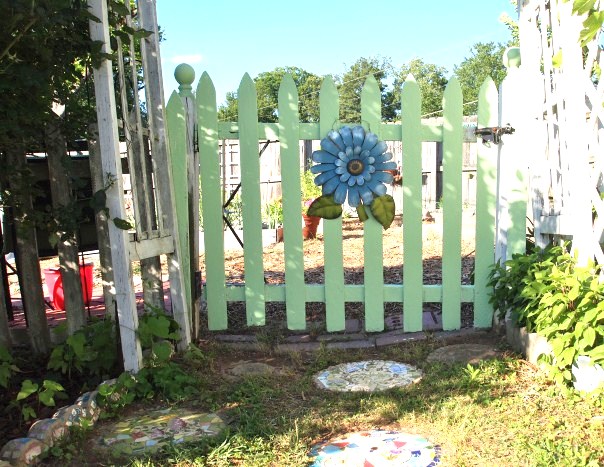 I started writing my Home Sweet Frugal Home series.  Home Sweet Frugal Home #1  Which I enjoy very much and which will resume this month. December was such an unfrugal month for us I didn't have anything to add to the conversation  so I skipped it 🙂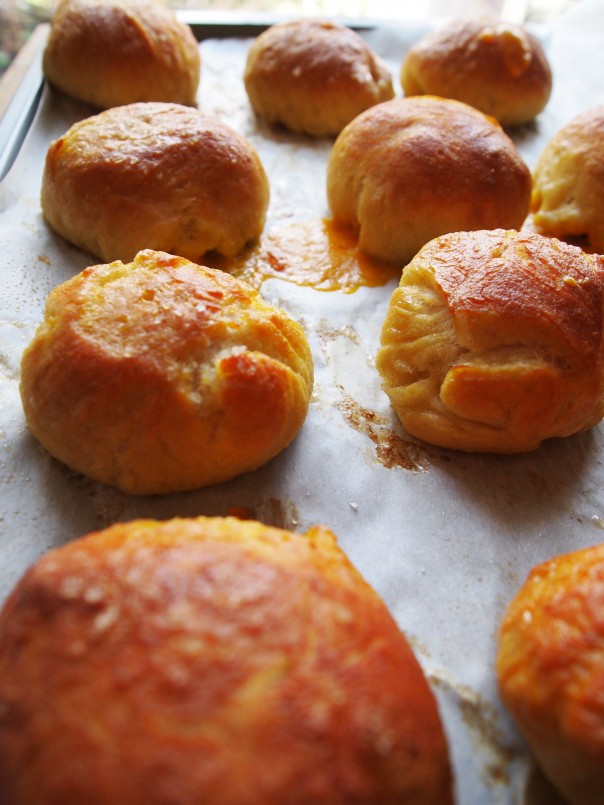 I also painted an old bench as part of my side yard makeover. A Budget Friendly Garden Makeover
My favorite home makeover has to be the faux ceiling tin I used in my faux fireplace.  Faux Ceiling Tin Firebox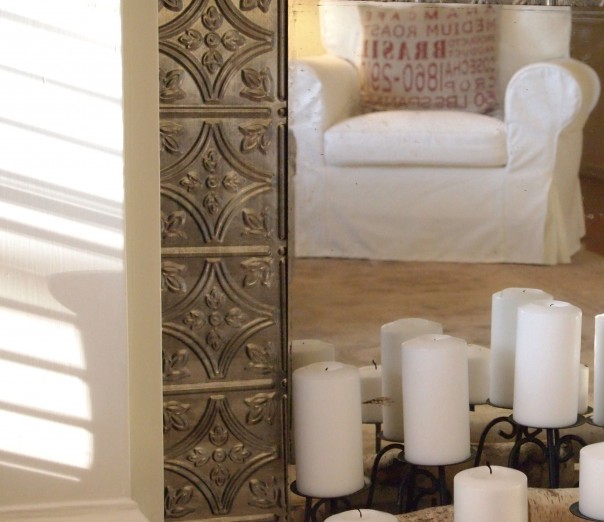 I hope you enjoyed a look at some of my favorite posts from last year. I don't know why, but every year I'm always a bit surprised at all that I've managed to do!
I think this is the part where I'm now suppose to direct you to my Projects Gallery so you can see if you missed anything – well I don't have one of those. I guess I should put that on my to do list. I also think I'm supposed to let you all know the big plans I have for this new year, all the new projects you can look forward to etc….well I can't do that  either since I kind of blog on the fly, wing it, do what needs doing and then blog about it.  I do know there will be a few kitchen posts and I'm sure to be in the garden soon. You all will just have to stick around to see what happens! 🙂
I do want to thank you all for your continued support and encouragement.
Happy New Year and thank you so much for reading my blog!!