Effective Homemade Glass Cleaners.
Money is super tight for a lot of people right now, and while there are many ways to cut back on costs during tough times, did you know that trying to clean on a budget is a great place to star being frugal? If you want to save money on cleaning supplies, then check out these 8 Easy DIY Glass Cleaner Recipes to make your windows sparkling clean on a budget!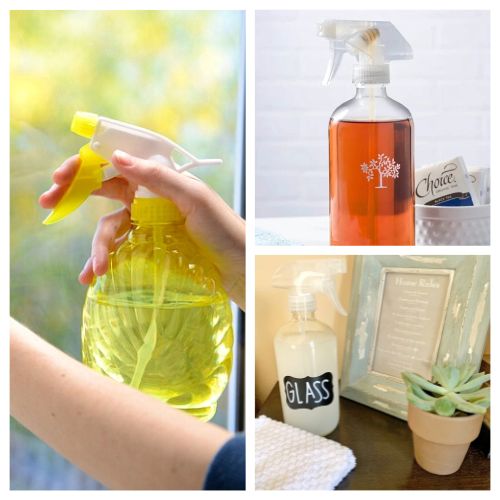 Disclosure: This post may contain affiliate links to Amazon and/or Etsy, which means that I may earn a small commission from some of the links in this post. Please see our Disclosure Page for more information.
Have you ever added up how much you spend on commercial cleaning supplies? They add up fast, especially if you prefer to use natural cleaners. Luckily these DIY glass cleaners are effective, easy to make, and easy on your budget!
8 Easy DIY Glass Cleaner Recipes
Here are some things to consider when making your own homemade glass cleaners:
Start with a simple base. Most of these cleaners start with a simple vinegar and water base. Then add what you feel is necessary for your home.
Want some scent? Add essential oils for a scent option that is your favorite. Lemon oil is fabulous for disinfecting and cutting through grimy fingerprints.
Make it in a glass bottle. Mix up your cleaner in a glass bottle for longer storage and keep it in a cool, dark place until you need it. A glass bottle is especially required if you used any citrus-based essential oils (they can degrade plastic bottles over time).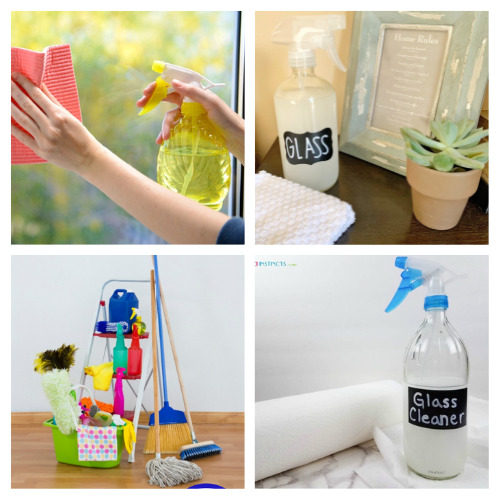 1. All-Natural Streak-Free DIY Window Cleaner from A Cultivated Nest
2. DIY Stainless Steel & Glass Cleaner from A Little Less Toxic
3. Kid-Safe Cleaning Supplies from Inspiring Savings
4. DIY Natural Glass Cleaner from Mama Instincts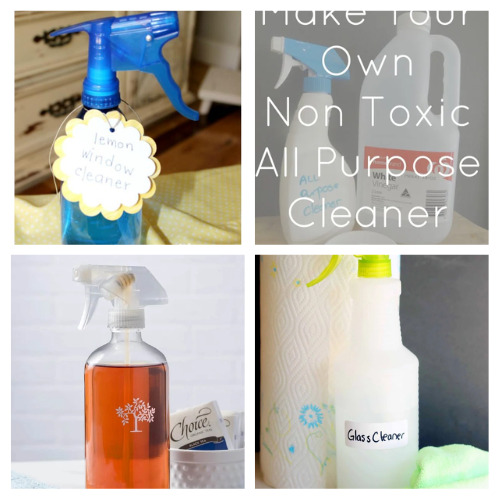 5. Homemade Window Cleaner from Create Craft Love
6. Non-Toxic All-Purpose Cleaner from Craft Bits
7. 2 Ingredient Window Cleaner from DIY Candy
8. The Best Glass Cleaner from The Country Chic Cottage
What DIY glass cleaner do you want to try?
You might also be interested in: 15 DIY Floor Cleaners and DIY Carpet Cleaners