Creative Bedroom Storage Hacks.
Getting organized can seem like an overwhelming task that's never going to happen. I'm happy to tell you that there are some easy hacks, DIYs, and tips that can have you enjoying your space so much more. These fantastic 20 Clever Bedroom Storage Ideas are going to help you create a bedroom you love even more!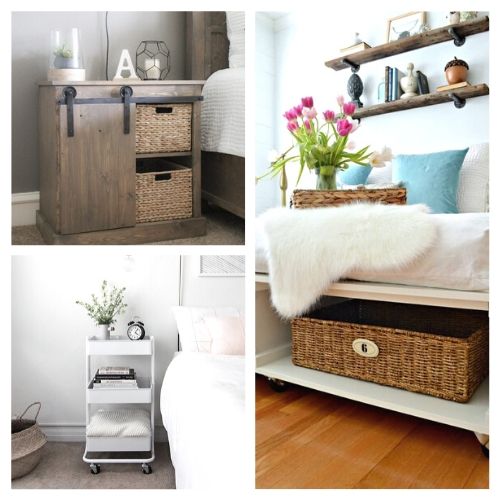 Disclosure: This post may contain affiliate links to Amazon and/or Etsy, which means that I may earn a small commission from some of the links in this post. Please see our Disclosure Page for more information.
Often our bedrooms are saved for very last when it comes to getting them in order because there isn't a lot of traffic in that room. Most of us put all of our efforts into kitchens, bathrooms, and living rooms because the entire family is in them all the time. But the bedroom deserves just as much attention as those other rooms! I know I find it easier to let my mind rest and settle down for a good night's sleep when I have a well-organized bedroom versus looking around before bed and seeing things out of place.
20 Clever Bedroom Storage Ideas
Your bedroom should be a relaxing oasis that you should enjoy spending time in. It's more than just a room to sleep in and change your clothes. Once you're utilizing all the storage ideas that are possible, you will find it's a great place to hang out.
Making the most out of the space you have needs to start with a little bit of planning and getting rid of things you don't use or need. Next, you can make a plan so you can have it all organized the way you want. You don't have to spend tons of money either! Check out these frugal bedroom storage ideas for inspiration.
1. DIY Storage Bench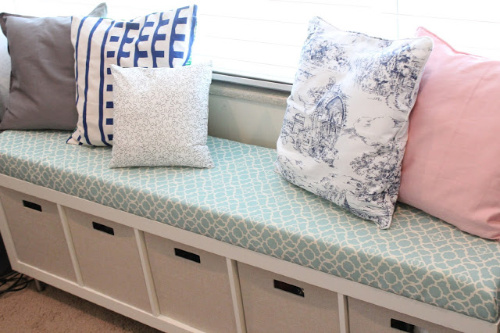 Adding a window bench with storage is a great way to enhance your space. Mommy Vignettes used a shelf from IKEA and transformed it into this lovely bench.
2. DIY Under Bed Storage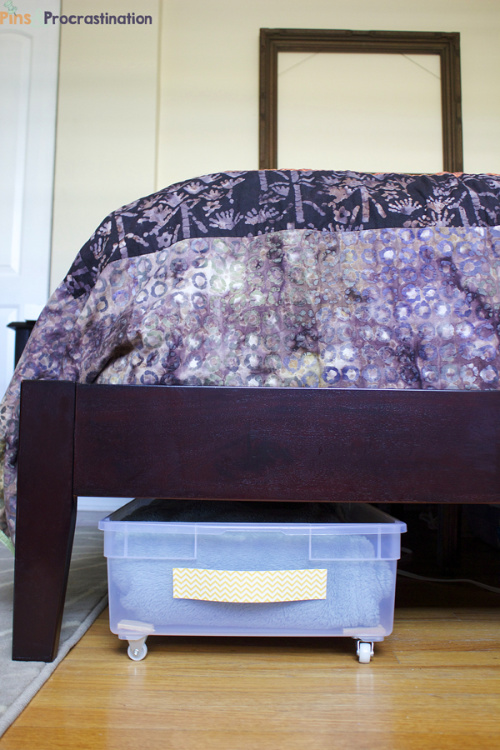 Utilizing all the space you have available is a great way to get your bedroom organized. Susie at Pins & Procrastination shows you exactly how to use plastic storage bins for your bedroom.
3. DIY Jewelry Organizer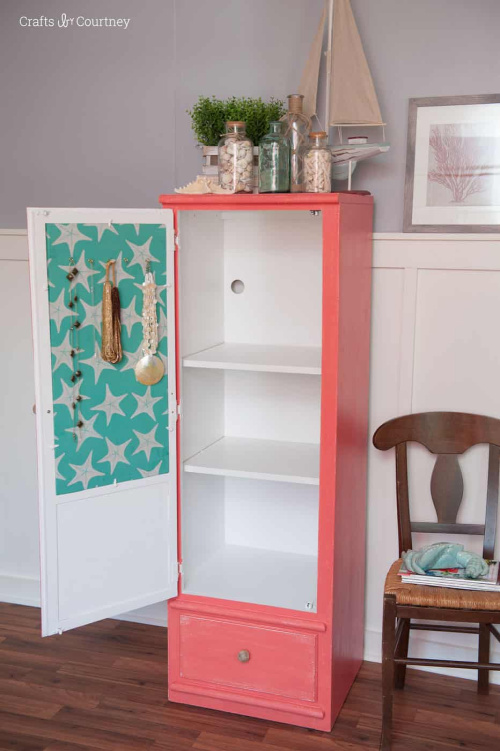 If you have a lot of jewelry, you know that it can take over your bedroom. Crafts by Courtney shows you how to use a cabinet for jewelry storage and will get your room organized and looking fabulous.
4. DIY Platform Bed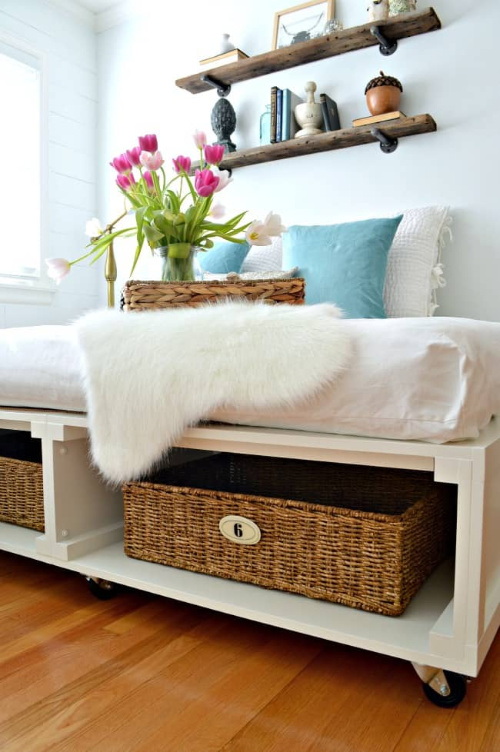 Making a platform bed is a wonderful way to add space to your bedroom. Kristi at Chatfield Court thought of everything when building this platform bed with storage.
5. DIY Nightstand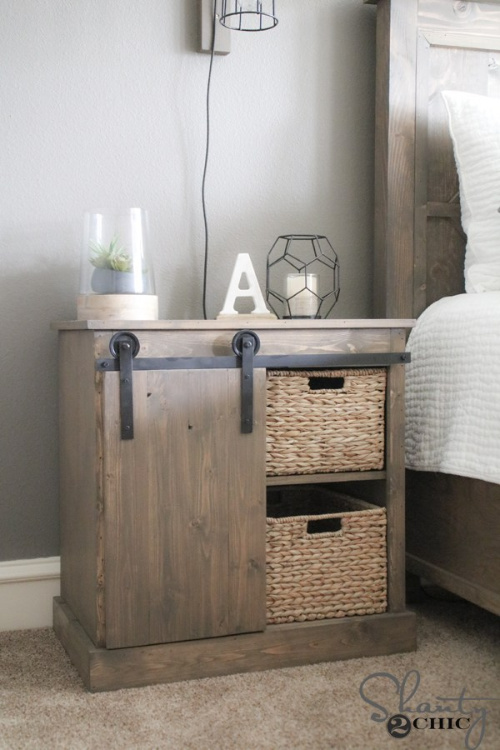 Having nightstands is a wonderful way to stash items you don't want sitting out. Put one on each side of the bed, and you'll have baskets to keep your stuff organized, just like Shanty 2 Chic did!
6. Shoe Organizer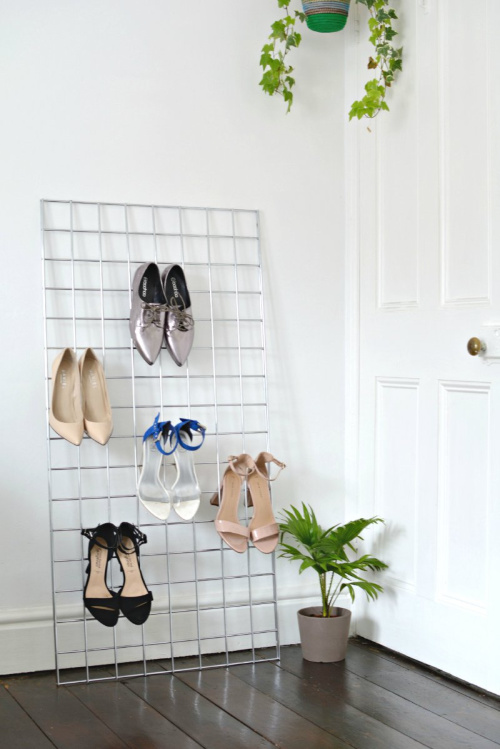 If you happen to have a lot of shoes, then you know organizing them can be a pain sometimes. Burkatron shows you how easy it is to make a shoe grid that's perfect for small rooms.
7. DIY Bed Surround Shelving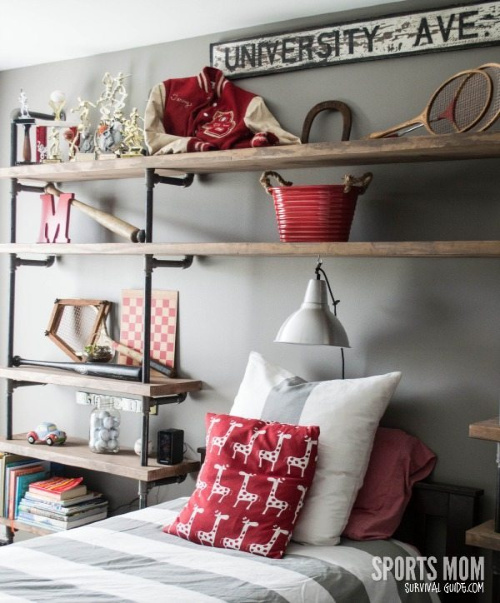 Utilizing wall space is one of the quickest ways to have additional storage space in your bedroom. Sports Mom Survival Guide gives you all the details you need to replicate this look with lots of bed surround shelving.
8. Use Carts for Extra Storage & Night Stands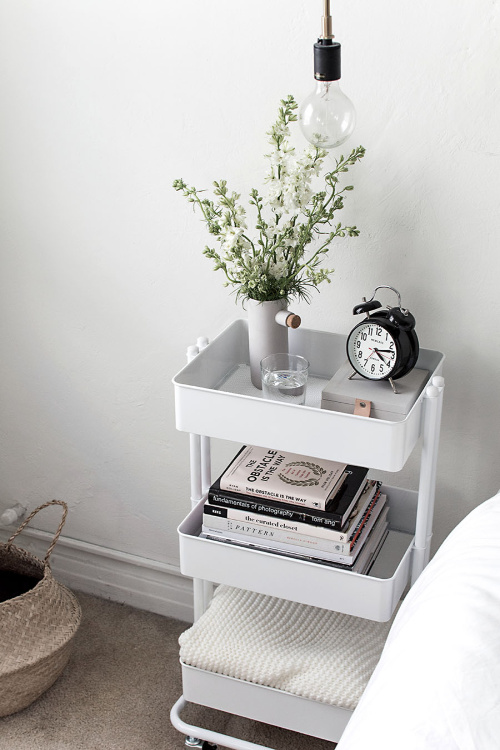 This cart on wheels as a nightstand is a fabulous way to give yourself more storage space in your bedroom. Plus, it looks gorgeous! Homey Oh My shows you how to complete the look!
9. Dollar Store Baskets for Organization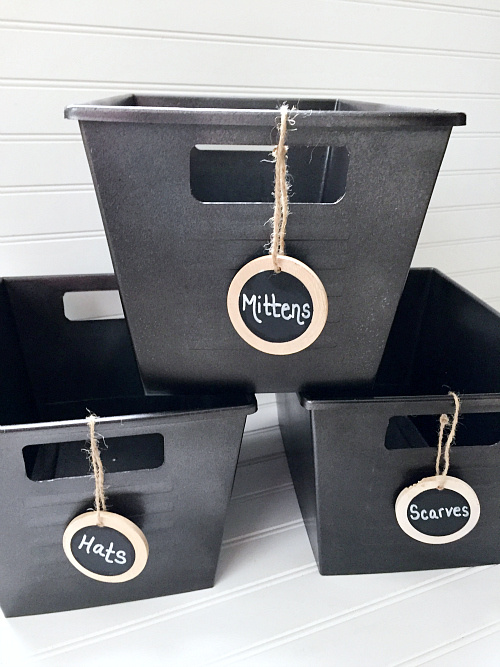 Erin at Lemons, Lavender, and Laundry shows you how to take simple plastic bins from your local dollar store and transform them into chic storage containers for your bedroom.
10. DIY Custom Drawer Divider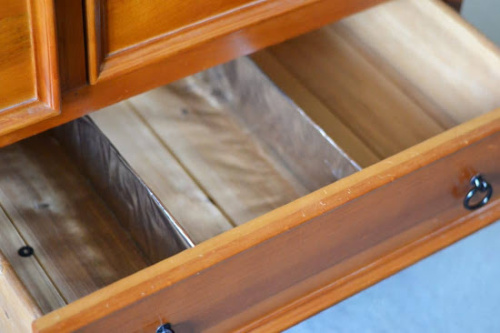 Holly at Simplify Create Inspire made these custom drawer dividers in less than 15 minutes! Such an easy way to get your bedroom organized without a lot of effort.
11. DIY Closet Organizer
Sarah Hearts show you how to make this fun and handy closet organizer. You can use it for jewelry, sunglasses, and so much more!
12. DIY Ikea Moppe Hack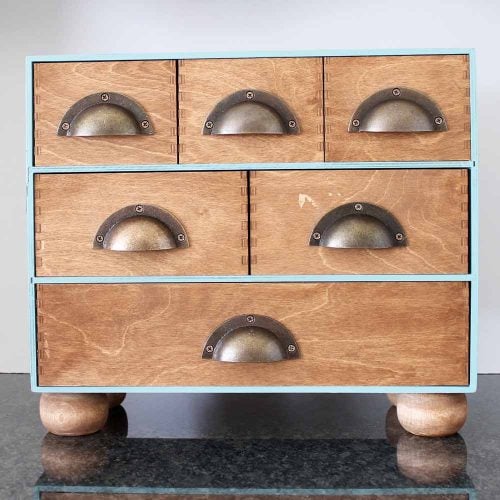 I love the looks of this little organizer, and it can hold so much in the bedroom! The Country Chic Cottage shows you how to transform this set of drawers.
13. DIY Built-In Bookshelves
Adding bookshelves on one of your walls is a great way to add storage and spruce up a space. Lovely Indeed shows you how to make these shelves from an Ikea shelf.
14. Organized Night Table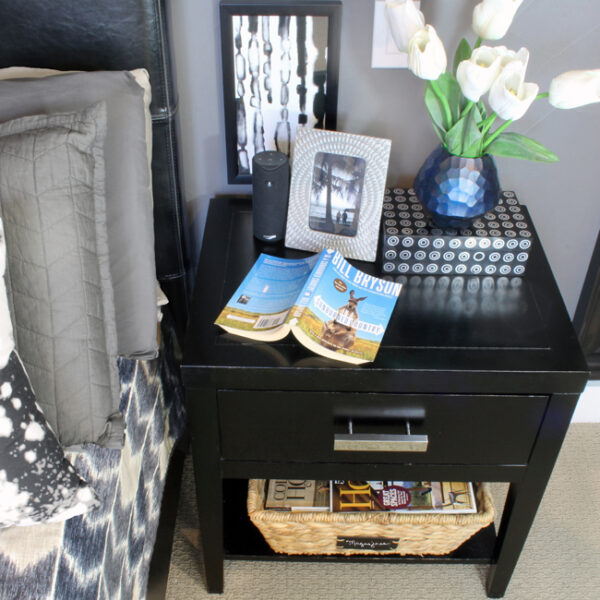 Keep your nightstand organized with these tips from Blue Is My Style Blog to help you stay focused and not worried about the clutter when you need to be sleeping.
15. Laundry Storage
Check out The Craft Patch Blog's solution to laundry storage in a small bedroom. These storage containers are a great solution for a small space.
16. Organizing Your Dresser Drawers
Organizing Made Fun has several tips to help you keep your dresser drawers organized and neat. This will help you be able to get ready faster in the morning too!
17. Shoe Organization
Clean up your closet and get more space with these tips to organize your shoes from 320 Sycamore Blog.
18. Small Bedroom Living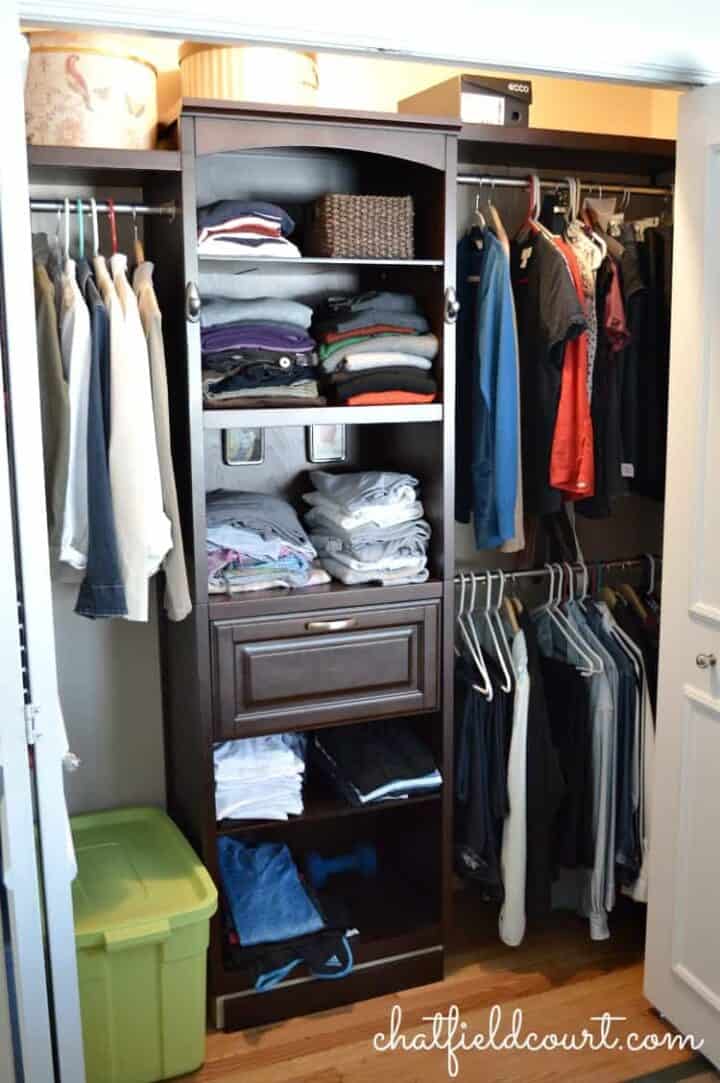 Check out Chatfield Court's blog for ideas on how to live in a small bedroom! She has 5 tips to make it easier and more organized.
19. DIY Reading Nook
Do you have a weird, unusable space in your bedroom? Check out Creations By Kara's idea to create a reading nook; so cozy and inviting!
20. Make Your Own Sideboard Cabinet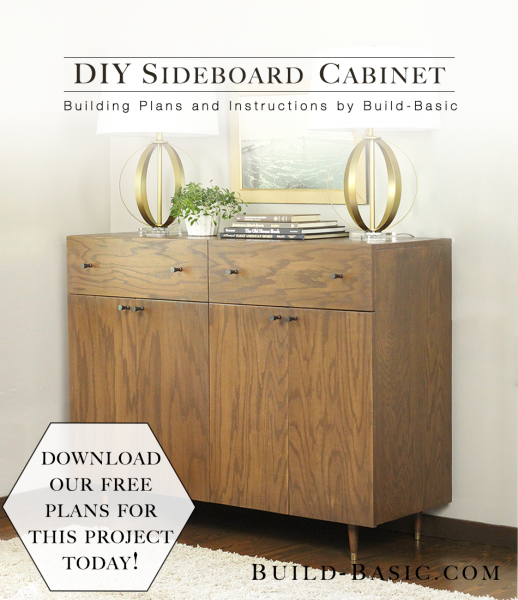 Grab these plans to make your own sideboard cabinet that would work great for a dresser or extra storage in a bedroom. Build Basic has the plans for you.
What is your favorite room to organize?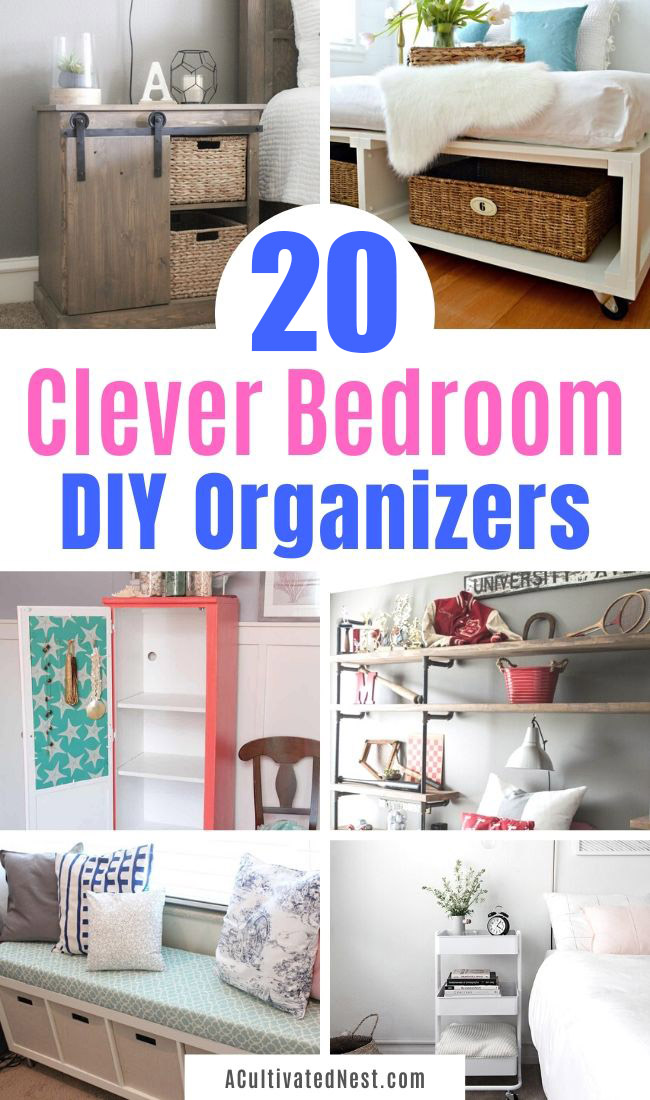 You might also be interested in: 199 Home Organization Hacks You Need to Try Today