How to Build a DIY Insect Hotel.
If you're passionate about providing a cozy habitat for beneficial insects in your garden, you're in for a treat. Insect hotels are not only practical, but they also add a charming touch to your outdoor space. Here are 24 Easy and Cute DIY Insect Hotels that will attract a plethora of handy insects to help your garden thrive!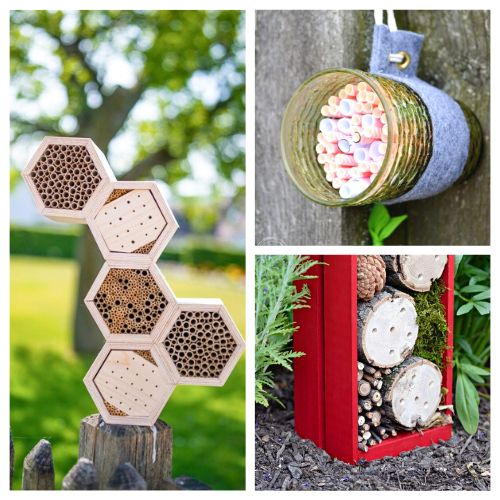 Disclosure: This post may contain affiliate links to Amazon and/or Etsy, which means that I may earn a small commission from some of the links in this post. Please see our Disclosure Page for more information.
Building a homemade insect hotel or house is not only an easy and affordable way to attract these helpful insects to your garden, but it also adds a unique and decorative element to your outdoor space. With just a few basic materials and a little bit of creativity, anyone can create an easy DIY insect hotel for important pollinators and pest controllers.
24 Easy and Cute DIY Insect Hotels
Building a DIY insect hotel is a fun and simple project that requires just a few basic supplies. The materials you'll need will depend on the size and design of your insect hotel, but here are some common supplies to consider:
Wood: You can use any type of untreated wood, such as pallets, scrap wood, or untreated lumber. Make sure to use wood that is at least 3/4 inch thick to provide insulation for the insects.
Tubes: Cardboard tubes, bamboo canes, or hollow plant stems work well for creating nesting chambers for insects. The tubes should be at least 4 inches long and have a diameter of 1/4 to 1 inch.
Drill: You'll need a drill and drill bits in various sizes to create holes in the wood for the tubes to fit into.
Hammer and nails: Use nails to secure the wood together.
Natural materials: Incorporate natural materials such as pine cones, twigs, and leaves to provide additional nesting spaces and shelter for insects.
Roofing material: To protect the insect hotel from rain, you can use roofing materials such as tiles, shingles, or metal sheets.
Optional decorations: You can add decorative elements such as paint, tiles, or mosaic pieces to make your insect hotel look unique and visually appealing.
Remember to place your insect hotel in a sunny spot near flowers and plants, and to regularly clean it out to ensure it remains a healthy habitat for the insects.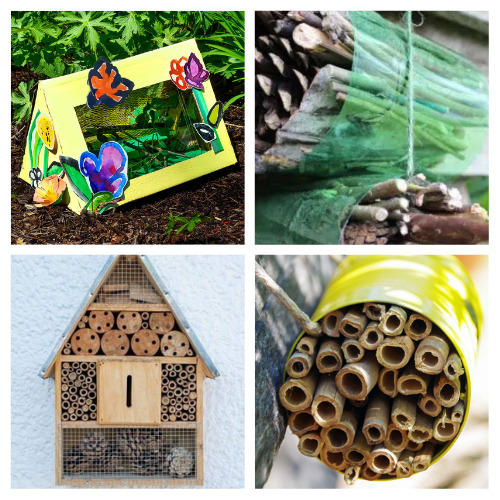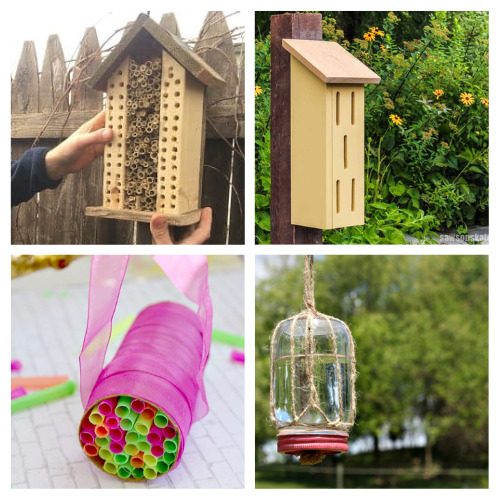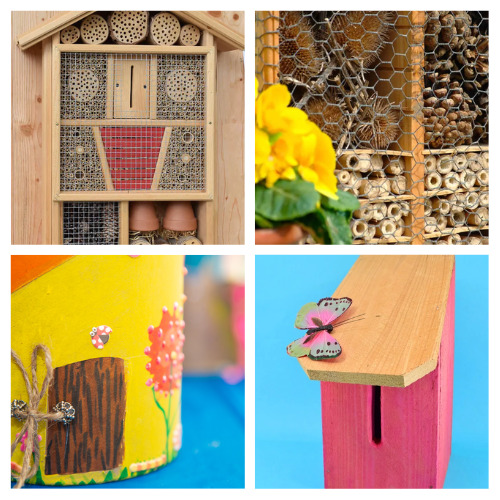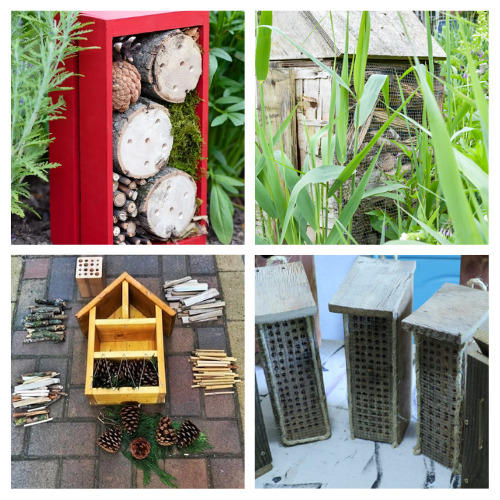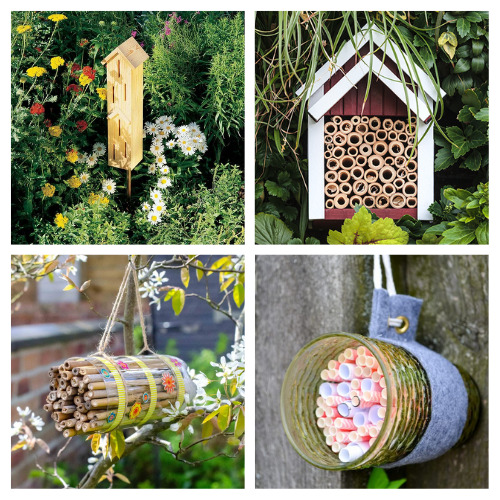 What else do you do to encourage beneficial bugs in your garden?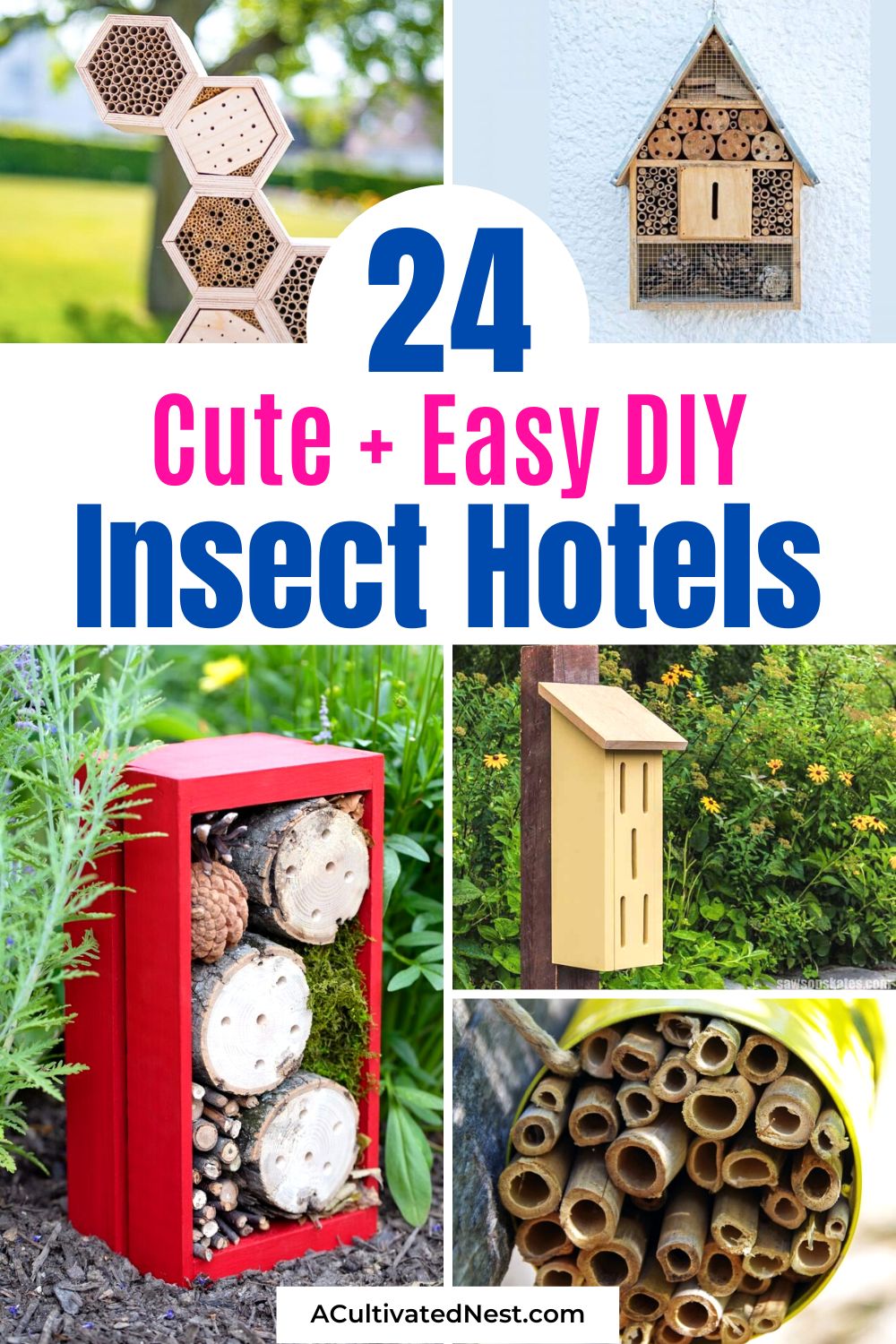 You might also be interested in: 20 Handy Free Printable Garden Journals