Today I have Katie Femia from The Homespun Hydrangea sharing a fabulous DIY project! If you love a beachy look, you are going to love this super easy way to make sea glass candlesticks! This technique can be used on any glass object such as vases, mason jars, or bottles. Here's how you do it!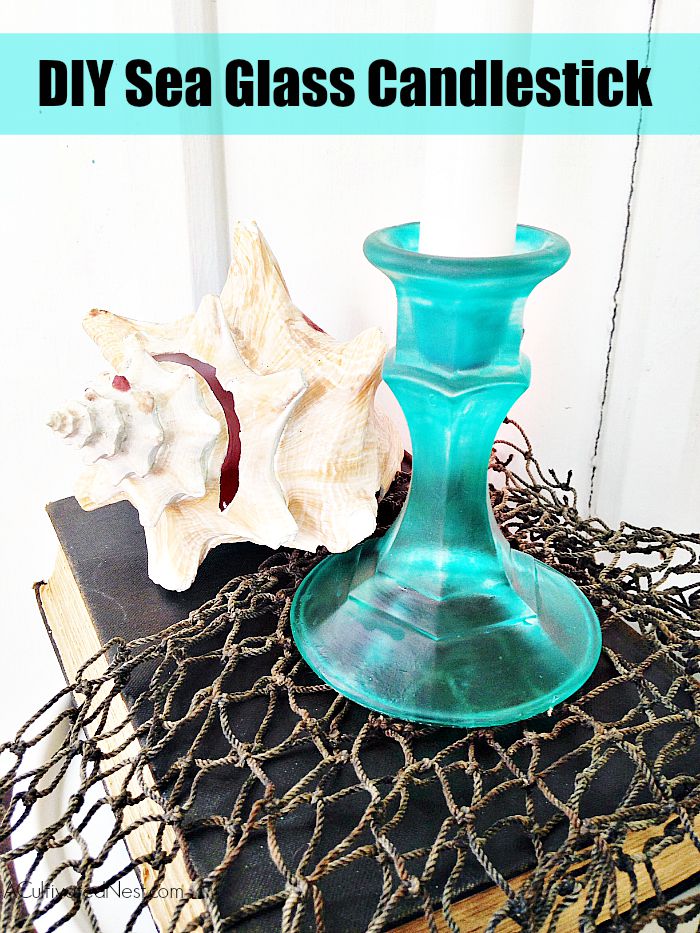 DIY Sea Glass Candlesticks
Supplies needed:
Disclosure: This post may contain affiliate links to Amazon and/or Etsy, which means that I may earn a small commission from some of the links in this post. Please see our Disclosure Page for more information.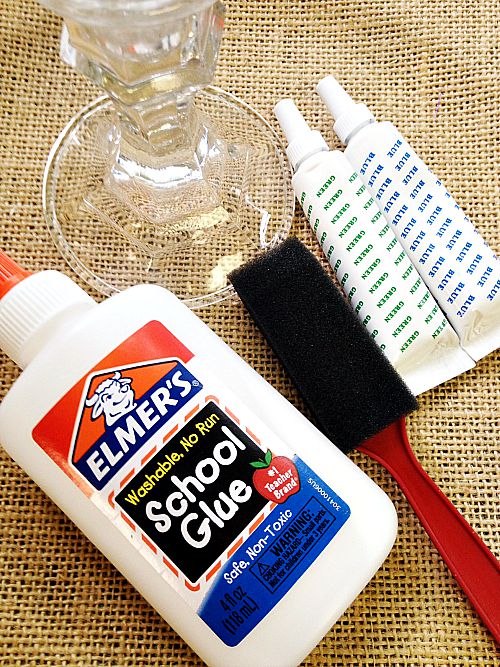 Glass candlestick (thrift stores are the perfect place to snag these for pennies or the Dollar Tree)
¼ cup of white craft glue
2-3 drops of blue food coloring
2-3 drops of green food coloring
Sponge crafting brush, small
Mixing bowl
Directions:
1. In your mixing bowl add the ¼ cup of glue.
2. Add in one drop of each of the food colorings at a time and mix. You want to gradually create the sea glass tint.
3. Continue adding a drop at a time of each of the colors and stirring until you get the hue you wish. You want a sea green color. You can sample the color by simply swiping it on a clear glass surface and seeing what it looks like. It will wipe away clean with soap and water.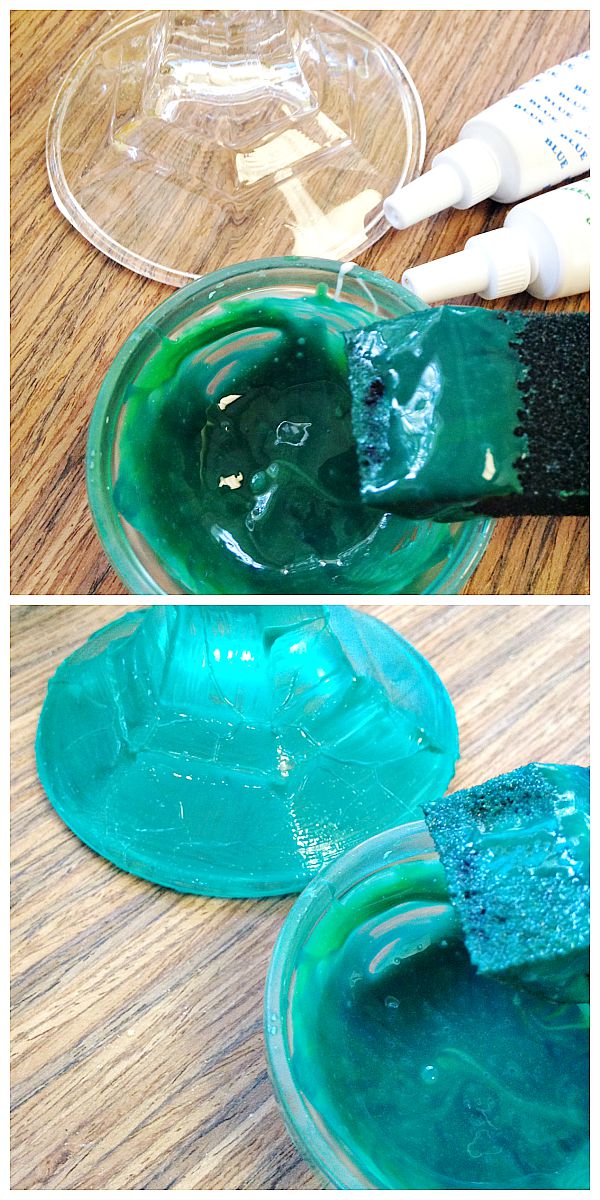 4. Use the sponge to wipe the colored glue onto the glass. For this candlestick, I applied the color to the surface of the glass as well as underneath.
5. Apply two coats, letting the coats dry in between applications.
6. Once your glue is totally dry, the colorful matte finish will appear.
Your sea glass candlestick is now ready to be enjoyed!
About Katie:
Katie Femia is a blogger and YA author who loves stretching a buck, trying her hand at those Pinterest pins, and watching old black and white movies. A good day is one where she gets the chance to be creative and thrifty! You can see her latest projects at www.thehomespunhydrangea.com and www.katiefemia.com.
You may also be interested in: