Happy Weekend everyone! We've been considering putting some type of water feature back in our yard (we used to have a pond but disassembled it a few years ago). Not sure what we'll go with in the end but I came across this idea at Instructables. It's a DIY garden fountain and although the example is with rocks it says you can make a garden fountain out of anything by following their basic steps. How cool is that!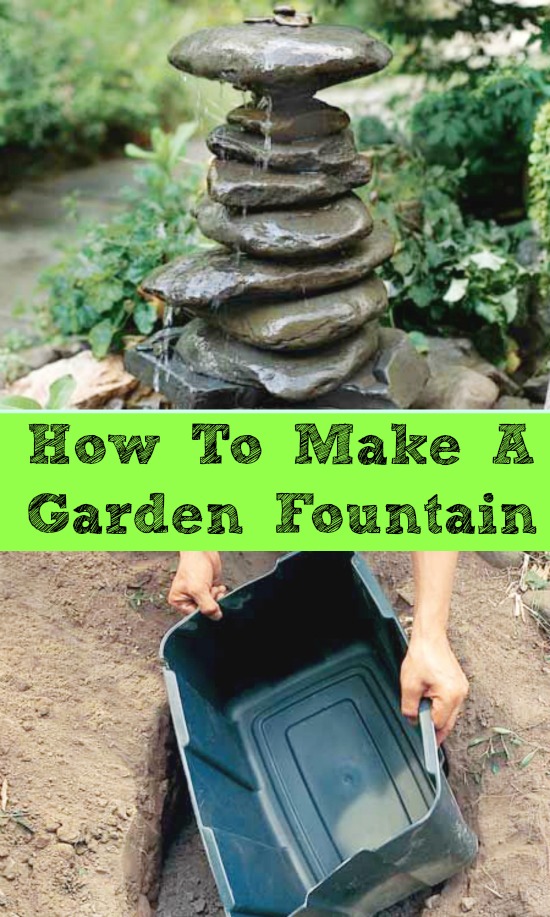 Adding a water feature is a lovely way to add more enjoyment to your yard and this one doesn't take up a lot of space! Read the comments for more tips. Everybody says it's really easy!
How To Make A Garden Fountain:
Material List:
Disclosure: This post may contain affiliate links to Amazon and/or Etsy, which means that I may earn a small commission from some of the links in this post. Please see our Disclosure Page for more information.
1/2 inch copper pipe
Waterproof Basin
Stones
Small Rocks & Drainage Gravel
½-inch-by-½-inch Compression Female Adapter
½-inch Ball Valve
Screen
1-inch PVC Conduit
See the detailed material list and fabulous directions with photos here How To Make a Garden Fountain
Have you ever made a fountain before?
You might also like some other posts in this series like:
How To Make a Small Fountain from Clay Pots
How To Make a Teacup Birdfeeder
How to Make a Flowery Birdbath From 2 Plastic Urns
***This post contains a affiliate link to Amazon. Please see our Disclosure & Privacy Policy Page for more information.