I found a bunch of paper doilies at the thrift store a few months ago and was trying to think of what I would use them for and came up with a rolled paper doily wreath! I've been wanting to make a rolled paper wreath for some time now and here was my opportunity.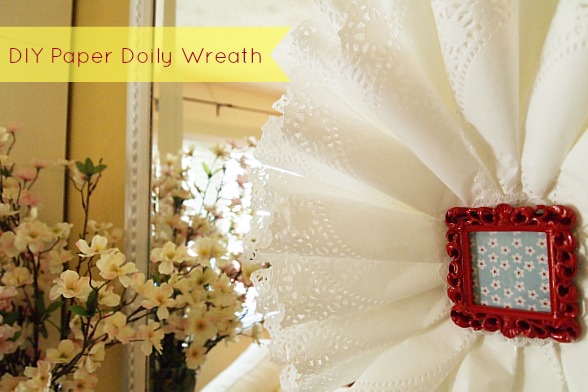 I think it's so pretty and lacey looking!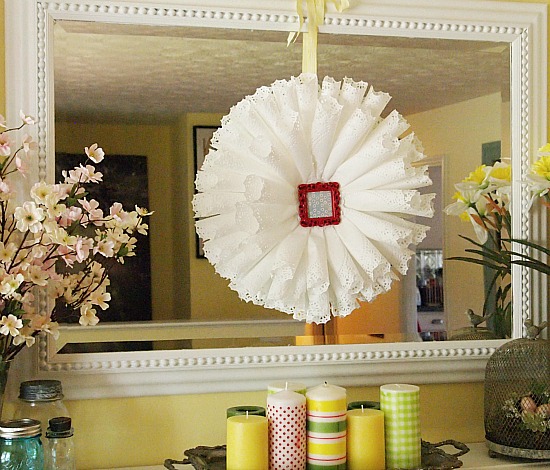 Disclosure: This post may contain affiliate links to Amazon and/or Etsy, which means that I may earn a small commission from some of the links in this post. Please see our Disclosure Page for more information.
As usual I didn't have a real wreath form but honestly for this type of wreath it doesn't mater.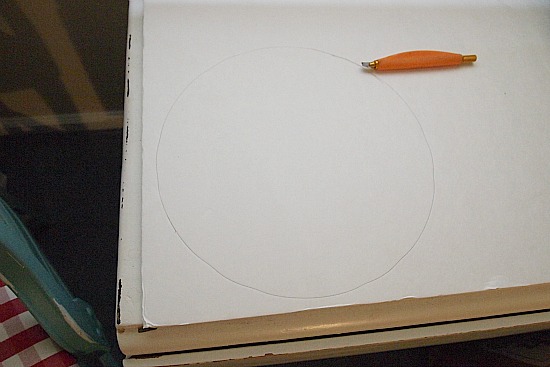 I used a dinner plate and cut a circle from a  piece of foam core that I had laying around. You could also use cardboard. Anything with a bit of weight to it because when it's completed it is a little on the heavy side (unless you make a little one and then a cereal box would be fine).
Roll a bunch of doilies into a cone shape. I used a low temp glue gun to seal the cones and even though I thought I had rolled a lot, I had to roll more as I got to the end of making my wreath.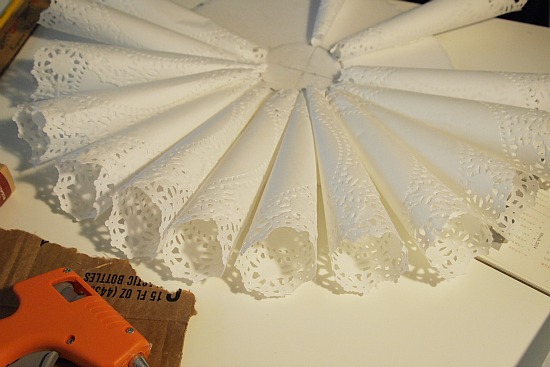 I found the center of my circle and I made another little circle the size of a tea cup saucer around that because you're going to hot glue the point of your cones to outside edge of the small circle. I'm not giving sizes because it all depends on how big you're making your own wreath  and what size doily you use for your cones – just eyeball it.  You can always lay it all out before gluing anything down.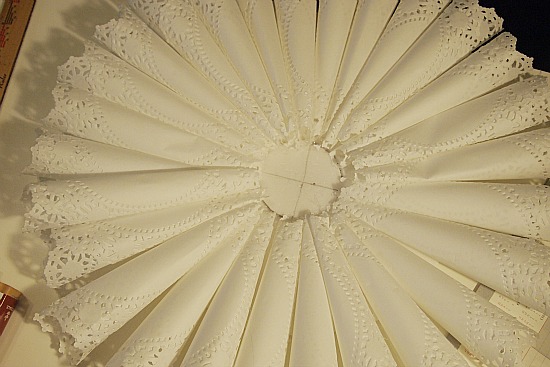 As you can see they don't line up perfectly (at least mine didn't). I knew I'd be putting a second layer of cones and that would hide any gaps. The second layer is glued down in that open circle and they're a little shorter (cut the point of the cones down).  I used 42 doilies in total because I had two layers. These were 8 inch doilies.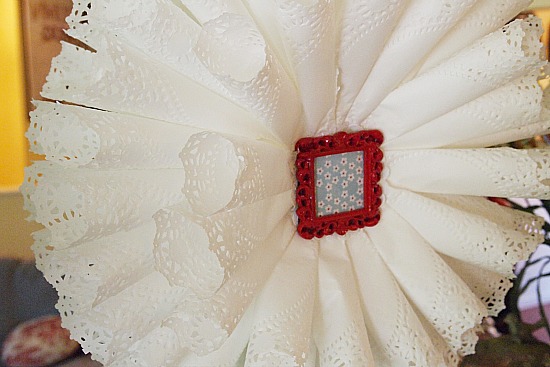 You'll need to hot glue something to the center to hide where all the cones meet. I used a little frame from Michaels with some scrapbook paper in it. You could make some paper fan flowers or whatever strikes your fancy.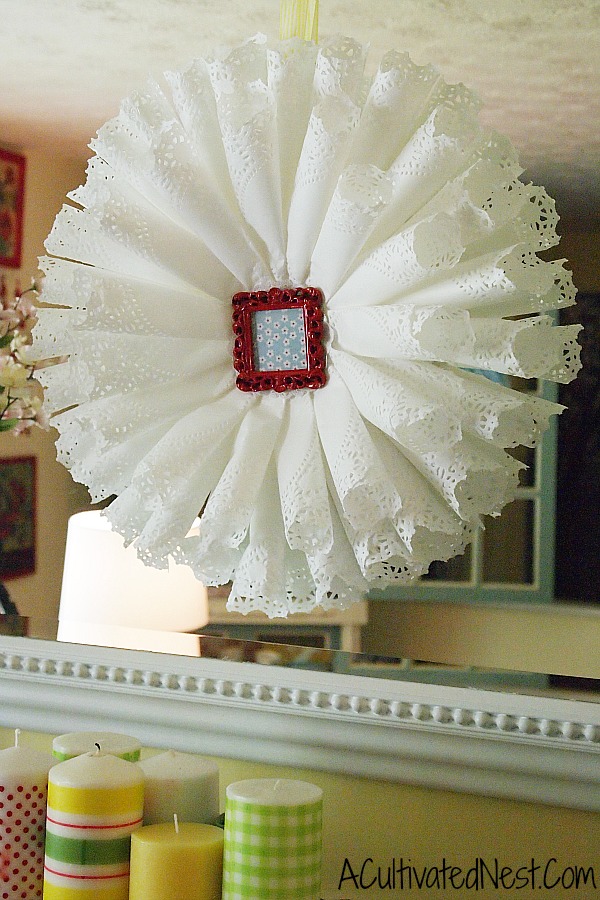 I think this will be a fun summer time wreath! You can do the same thing with any kind of paper you have if you don't have paper doilies. Magazine pages, book pages, sheet music, scrapbook paper, atlas pages…anything really.
Try it! It's an inexpensive yet great looking wreath!