I love making my own soy candles! It's so easy, I can scent them how I want, and I can color them how I want! Since Saint Patrick's Day is coming up, I've been seeing a lot of green-themed things online. So I thought it'd be fun to make a DIY green candle! I plan to use this candle throughout spring, not just on Saint Patrick's Day, so I didn't make it too heavily themed. But I did add some pretty sprinkles on top for a pop of pizazz! Here's how to make your own DIY Green Shamrock Candle!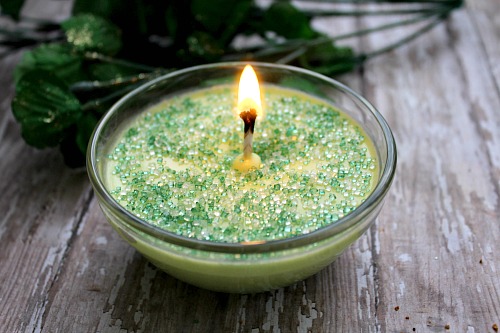 Disclosure: This post may contain affiliate links to Amazon and/or Etsy, which means that I may earn a small commission from some of the links in this post. Please see our Disclosure Page for more information.
While I'm calling this a green shamrock candle and tinted mine green, feel free to color your homemade candle however you like! Choose different colored sprinkles to match (or contrast, if you think it'd look pretty), and possibly choose an essential oil with a different scent.
DIY Green Shamrock Candle
Materials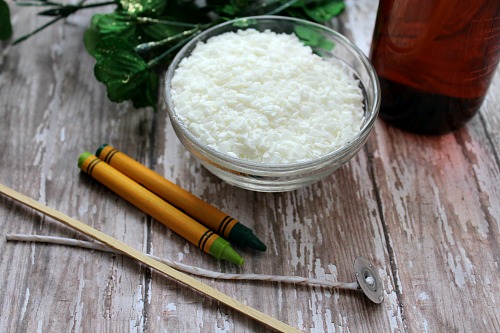 2 cups of soy wax flakes
10 drops of mint oil (peppermint, sweet mint, wintergreen, or mint of choice)
Green crayon
1 candle wick w/weighted bottom
Wood stick or pencil
Small glass jar or container
Green sugar sprinkles
Directions
1. Start by pouring the wax flakes into a non-stick pot and set the heat to low. Stir as you heat to help the flakes begin to melt.
2. Add in 10 drops of the mint essential oil. Depending on your tastes you can use more or less.
3. You can now prepare to tint the soy wax melt. DO NOT use food coloring to color the candle. Instead use a crayon in your choice of color. For this candle we used a bright green. Unwrap it, break it into smaller pieces, drop it in and stir.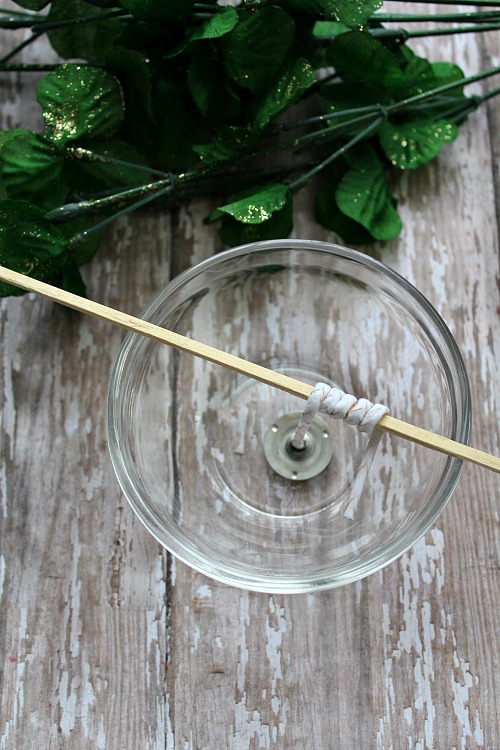 4. Prepare to set the wick. Wrap the top of the wick around a pencil or stick (firmly) and place across the top of the container. Let the weighted end drop to the bottom.
5. Place the stick over the jar so it is resting securely.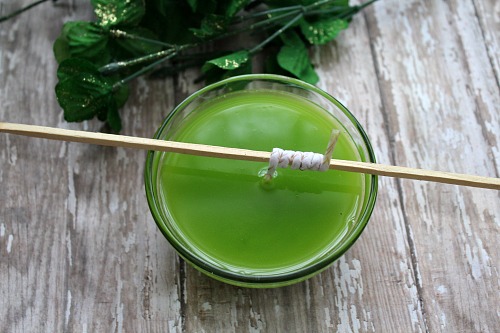 6. Pour the melted mixture into the jar. Keep the wick as centered as you can.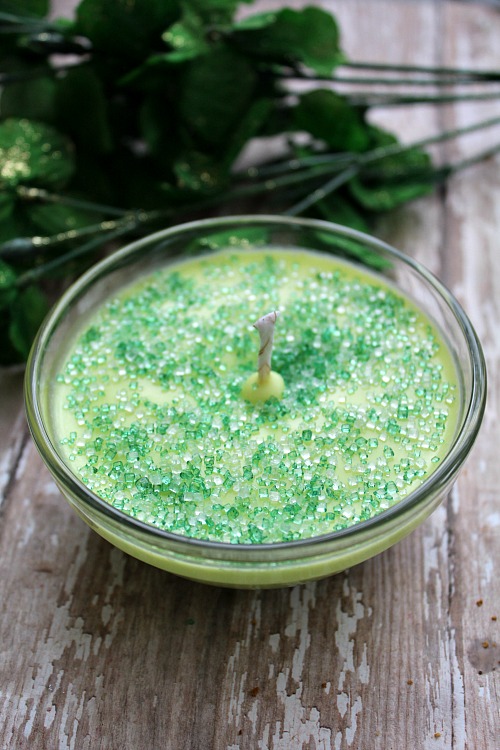 7. Allow the wax to set. Place the candle in a room that is cool so it can solidify. About 20 minutes after it has begun to set, sprinkle the top of the candle with the green sugar sprinkles.
8. Once your green shamrock candle has fully hardened (which may take up to 4-6 hours) snip the wick. You can now light and enjoy!
Have you ever made a candle?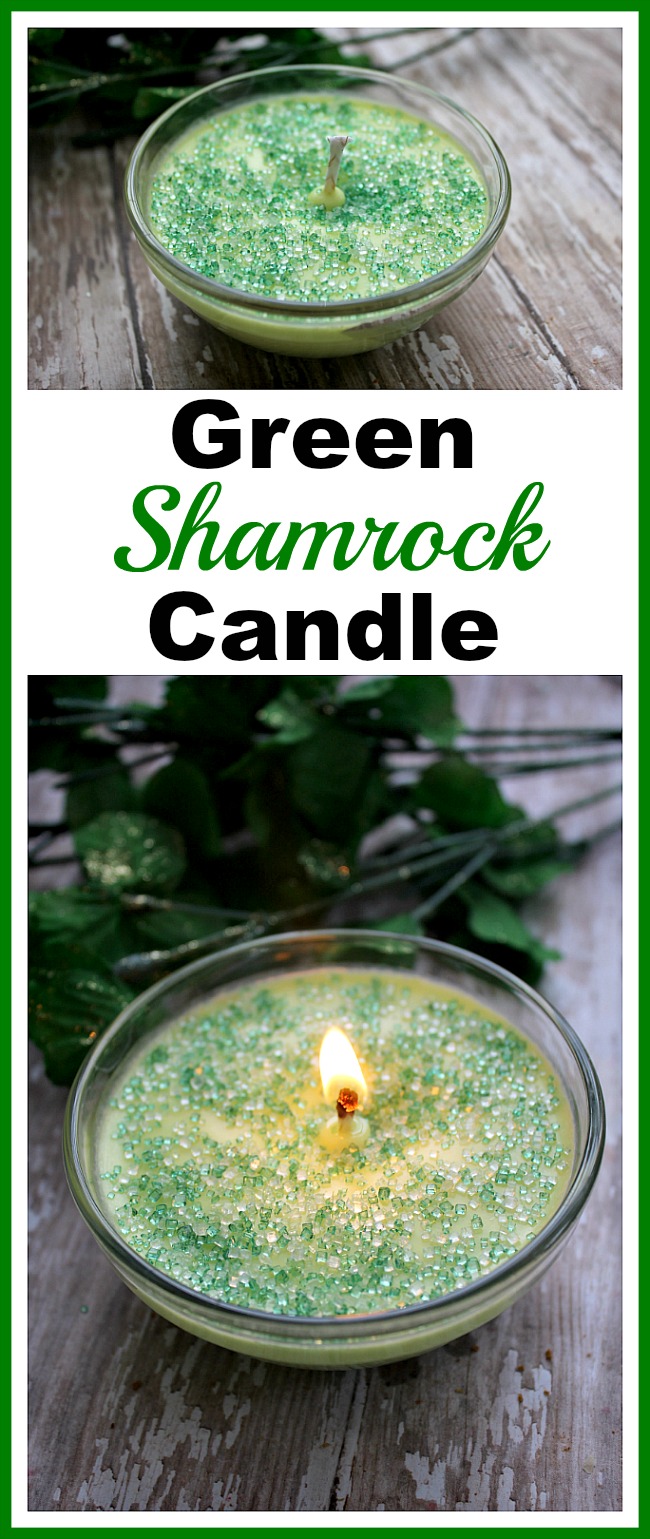 This post contains affiliate links to Amazon. Please see our Disclosure Page for more information.
You might also be interested in: