Using essential oils to add scents to homemade beauty products has become a very popular thing these days, and for good reason! There are so many essential oils available now, and as long as you are using a pure one, you not only get the wonderful aroma, you also get the health benefits from the plants as well! If you want to make an inexpensive and all-natural body wash that smells great (and has great health properties), then you need to make this Hippie Mama Homemade Body Wash!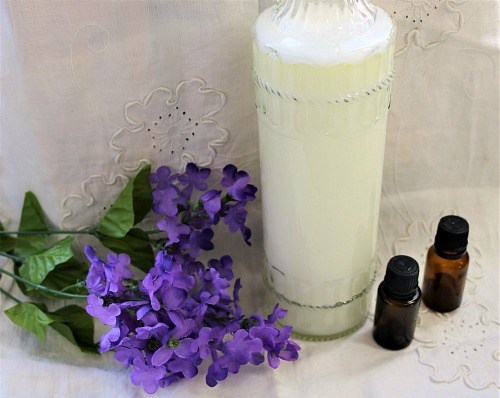 Disclosure: This post may contain affiliate links to Amazon and/or Etsy, which means that I may earn a small commission from some of the links in this post. Please see our Disclosure Page for more information.
This particular homemade body wash recipe is designed for women, and nicknamed "hippie" because it contains patchouli and lavender. But more important than the scent of the patchouli are the great benefits it has for women. It is good for balancing hormones, and bringing focus and calm, as well as many other things. Add to that the addition of the sweet orange oil and you have a perfect combination for an uplifting scent! The orange is a great oil to use to uplift mood and make you feel calm and relaxed at the same time!
Hippie Mama Homemade Body Wash
Materials
Glass bottle with lid, at least 16 oz. size
4 Tbsp. lavender Castile soap
2 Tbsp. organic coconut oil
15 drops patchouli essential oil
8 drops orange essential oil
Water to top off with
Mixing bowl, whisk and funnel (optional)
Directions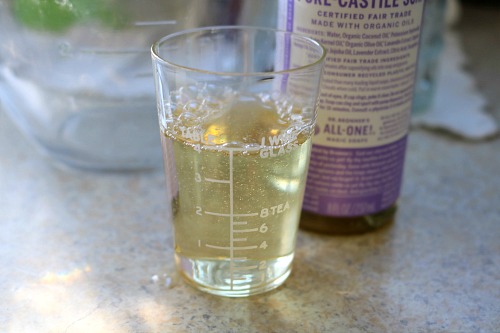 1. First measure out your Castile soap and pour into the mixing bowl. Then whip it with the whisk to make it frothy. Next, add in the coconut oil. If your coconut oil is solidified from cooler temperatures, just pop it in the microwave for about 20 to 30 seconds and it will loosen up.
2. Whisk the coconut oil in well with the Castile soap, and make sure it is well blended. The longer you whisk it the frothier it will get and the lighter it becomes.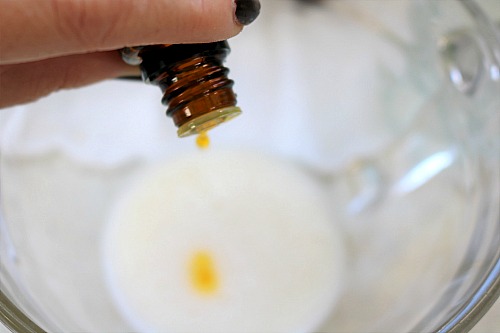 3. Now, add in the essential oils and whisk.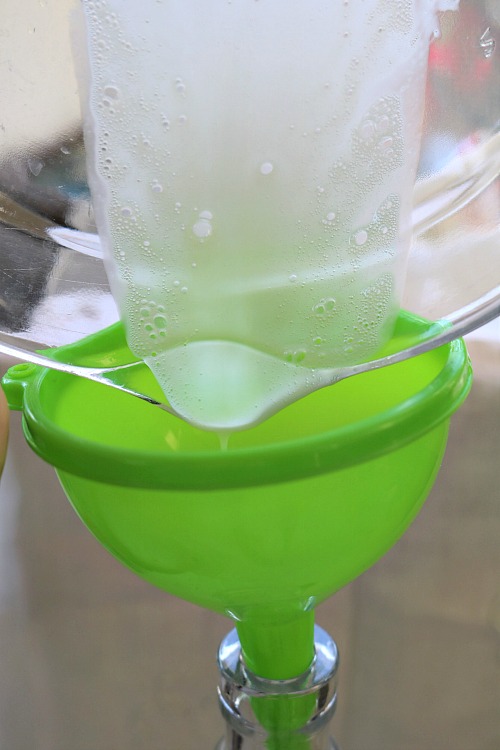 4. Go ahead and pour your body wash into your glass bottle, and if your bottle has a skinny neck, use a funnel to help.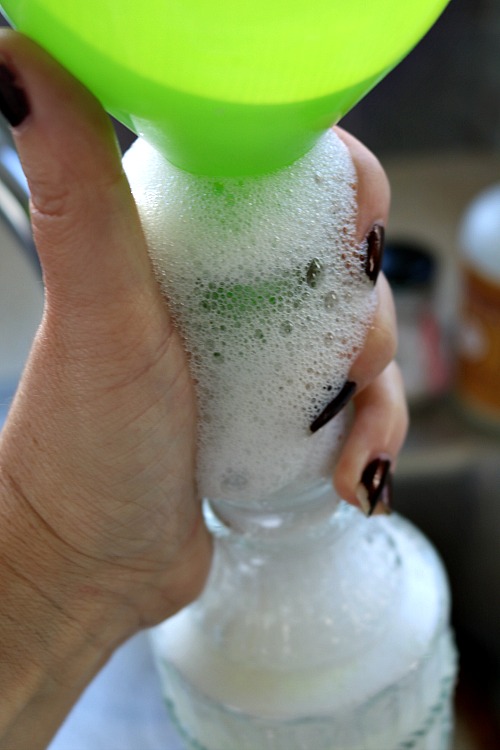 5. Once you have it all drained into the bottle, top the body wash off with water. It will tend to make a lot of suds, so just keep that in mind as you are nearing the top. Do it over the sink if possible so it can run over if need be.
6. Now put on your lid and shake up really well to mix.
7. Make yourself a cute label if desired to finish off your bottle of homemade body wash. Just remember before using each time to shake it to re-distribute the ingredients, as they will tend to separate and settle some between showering.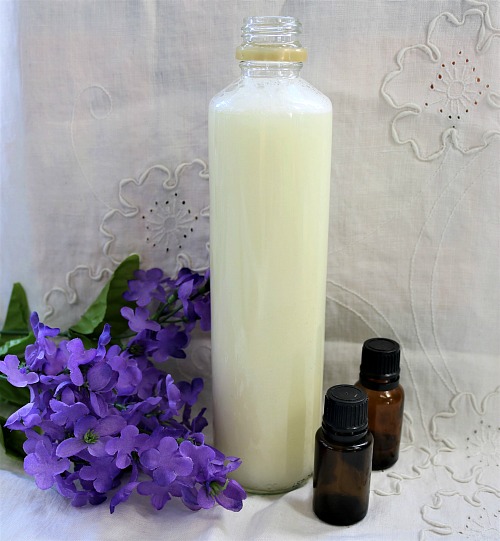 To Use
Use as you would any commercial body wash! Just be careful, as the coconut oil can make the tub/shower floor a bit slick.
Have you ever used a homemade body wash?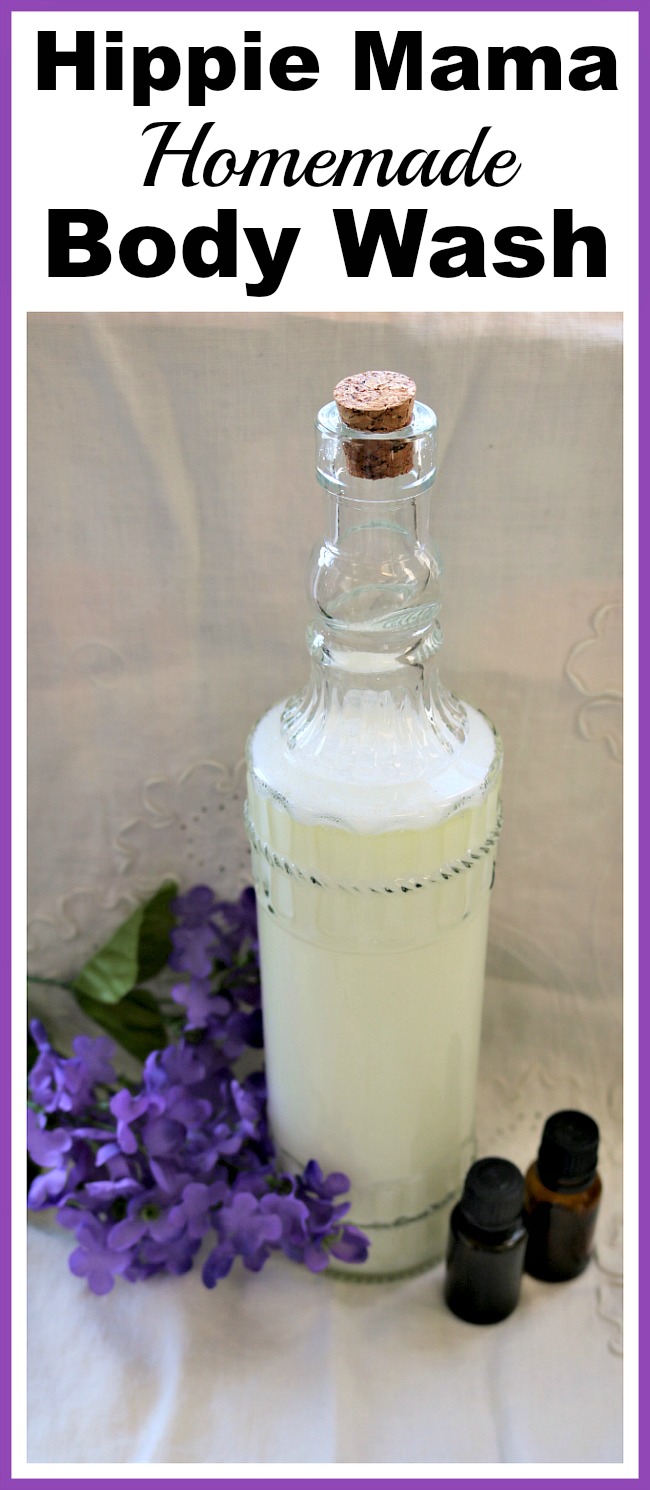 This post contains affiliate links to Amazon. Please see our Disclosure Page for more information.
You might also be interested in: