DIY cleaning products are one of my favorite things to make because I am saving money and keeping chemicals out of my home while serving a useful purpose. One thing that needs regular cleaning, and I don't mean a quick rinse, is the kitchen garbage disposal. Even if you flush hot water down it every day, bacteria builds up and causes not so pleasant odors to occur. I like to make a double batch of this DIY Garbage Disposal Cleaner to keep on the counter to make it easy to freshen my disposal daily. No more garbage disposal smells and it's such an easy, frugal DIY!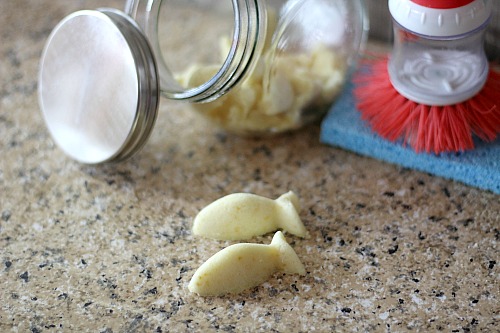 Disclosure: This post may contain affiliate links to Amazon and/or Etsy, which means that I may earn a small commission from some of the links in this post. Please see our Disclosure Page for more information.
I couldn't resist the irony of using a fish mold for a product that cleans up stinky sewer smells! But you can use a plain mold, or any shape mold that you like to create your batch of DIY garbage disposal cleaner pods.
DIY Garbage Disposal Cleaner
Ingredients:
1 orange, lemon, or lime (pick one)
1 cup baking soda
¾ cup of salt
1 tsp. dish soap (I used uncolored Dawn soap)
Optional- essential oils (a citrus essential oil would suit these well)
A mold, preferably silicone, to create your cleaning pods (I used this fish mold)
Directions: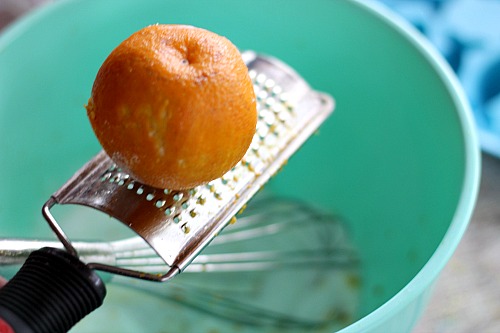 1. Grate the peel of your chosen citrus fruit.
2. Stir together baking soda, salt, and dish soap to combine well.
3. Mix in your citrus peel.
4. If desired, for additional scent and sanitizing power, add a few drops of essential oil.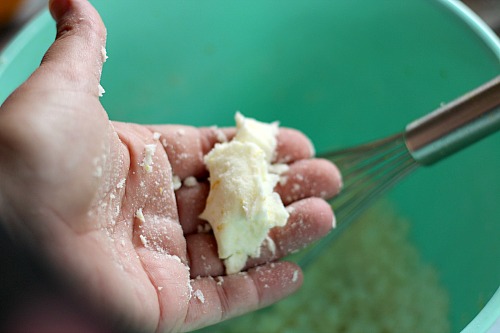 5. Next, you want to add just enough of the juice from your orange/lemon to make your mixture have a wet sand feel. Just damp enough that when you squeeze it the shape holds together, but not so wet that it's oozing out of your fingers (it's always easier to add more liquid than to deal with too much liquid).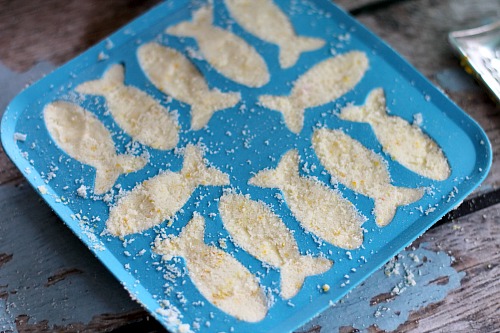 6. Once you have the right consistency, press the mixture into your mold firmly so that it is packed in tightly.
7. Allow to sit for 4-5 hours. I usually let mine hang out overnight to be sure it is dried thoroughly.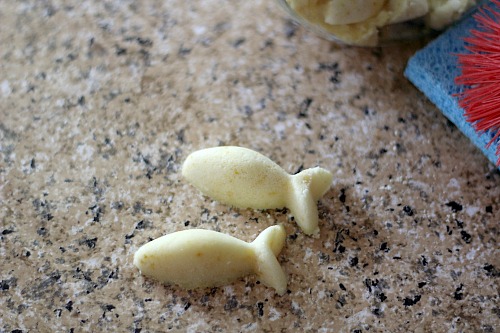 8. Carefully remove the hardened powder mixture from the mold and place in a clean, dry glass canister. I put mine in some dollar store storage jars (if you want to make your DIY garbage disposal cleaner storage jars prettier, try my marble storage jars DIY!)
To use:
Pop 1 or 2 pods of your DIY garbage disposal cleaner down in the disposal and run it. Follow up with a hot water rinse. Enjoy the clean, fresh scent left behind by your homemade garbage disposal refreshers!
How often do you clean your garbage disposal?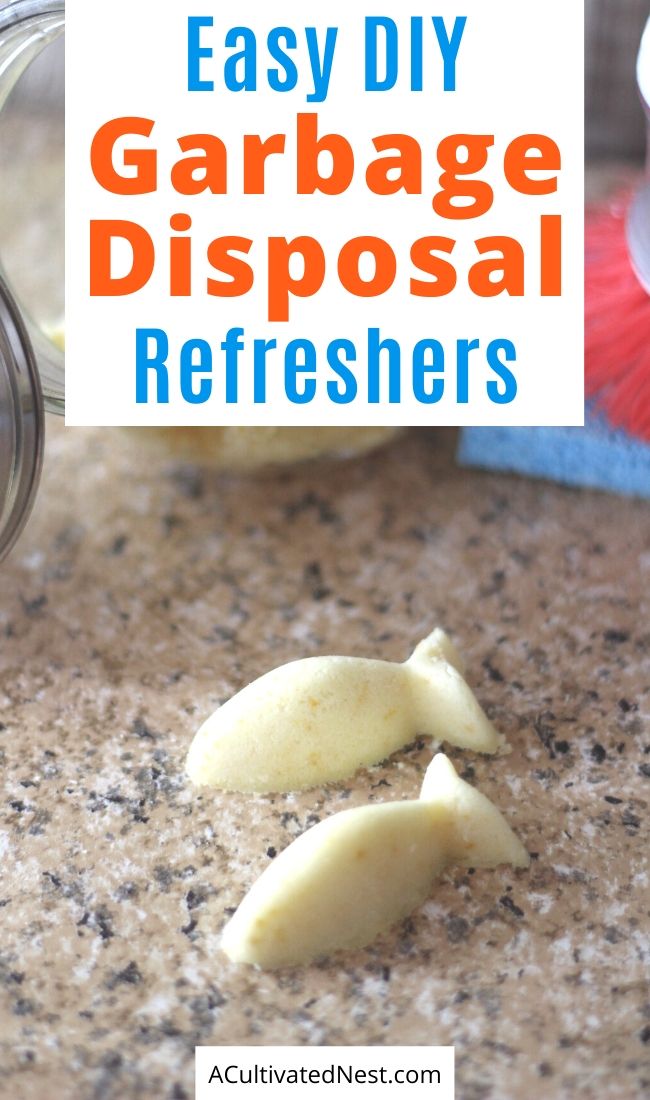 About Jody: I am a Florida girl through and through living the semi-country, small town life.  I am making my way through it with my amazing hubby, 2 beautiful kids, 2 of the best Dachshunds to ever walk the face of the earth, massive amounts of coffee and a whole lot of Jesus.  I homeschool, craft, cook, scrapbook, garden, raid the thrift shops, snap 1,000's of photos, and read when I can grab a spare minute (which is rare). You can find me blogging at Simply Southern Sunshine.
You might also be interested in: DIY All-Natural Soft Scrub Cleaner