How to Make Potato Chips at Home.
I love making my own potato chips. It's such an easy way to enjoy some crunchy goodness when you're in the mood for something light and crisp. And you can flavor them however your taste buds desire. The best part is how many options there really are. You will see a variety of different flavors below, so if you are feeling adventurous then you are going to love these 28 Delicious Homemade Potato Chip Recipes!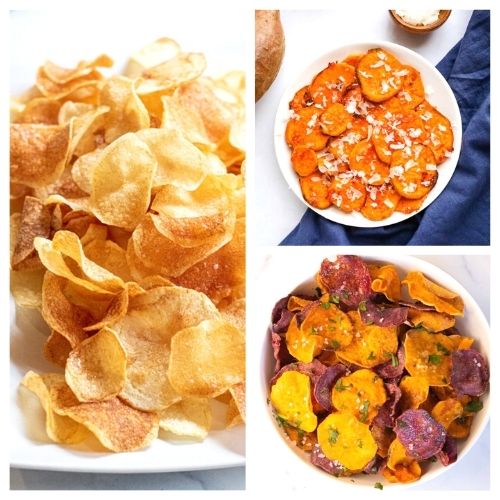 Disclosure: This post may contain affiliate links to Amazon and/or Etsy, which means that I may earn a small commission from some of the links in this post. Please see our Disclosure Page for more information.
These homemade potato chip recipes are a lot of fun to make, and taste great too. So get your aprons on and let's get started! No matter if using an air fryer, or frying on the stovetop I can promise you that you will not regret stumbling upon these recipes.
28 Delicious Homemade Potato Chip Recipes
You may be wondering what are the best potatoes to use for homemade chips, and I will have to say that Russet and Idaho potatoes are the best. That's because they are starchy and low in moisture. Sweet potatoes are another good alternative. Try to avoid using potatoes that are waxy and lower in starch.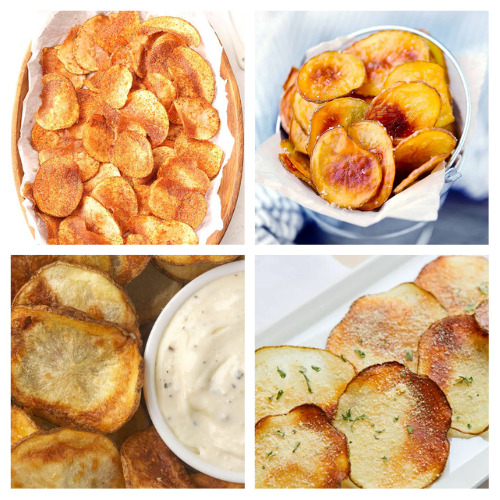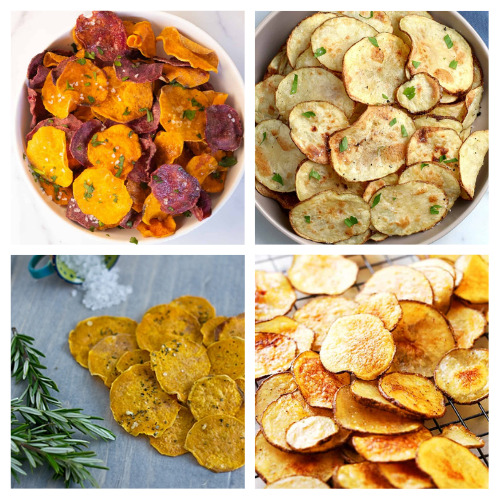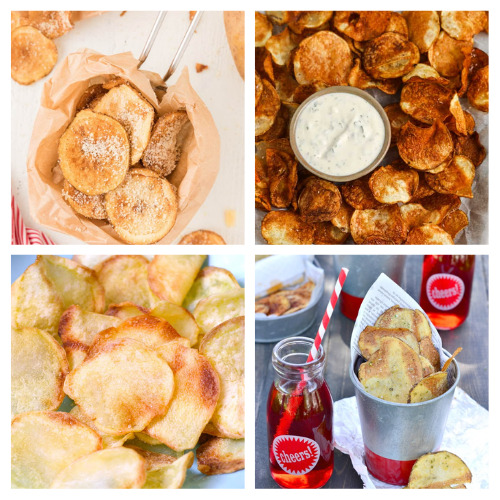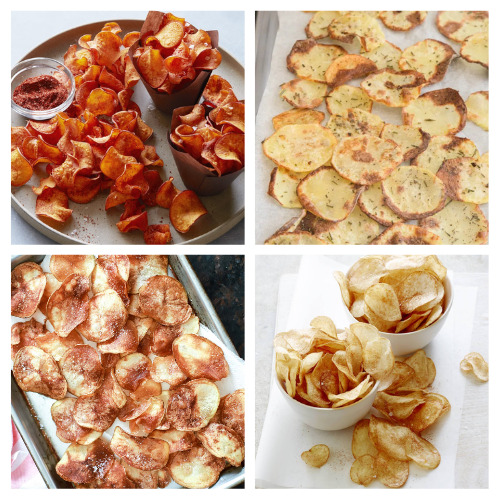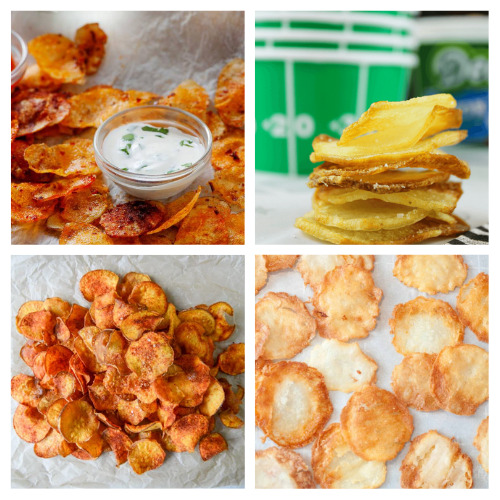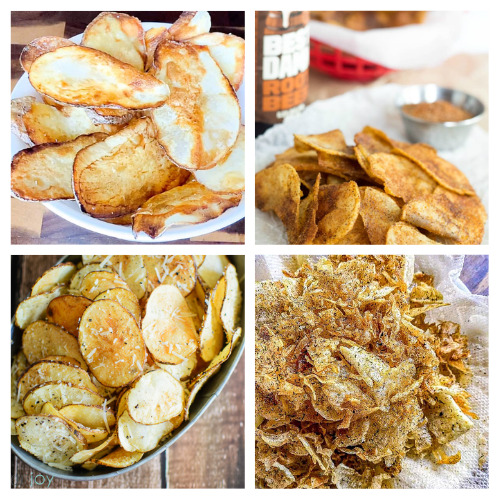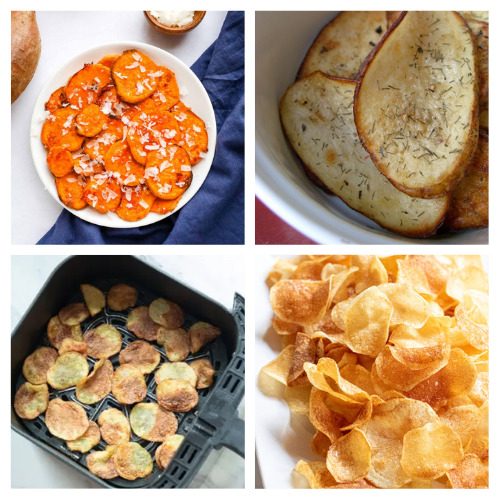 What is your favorite potato chip flavor?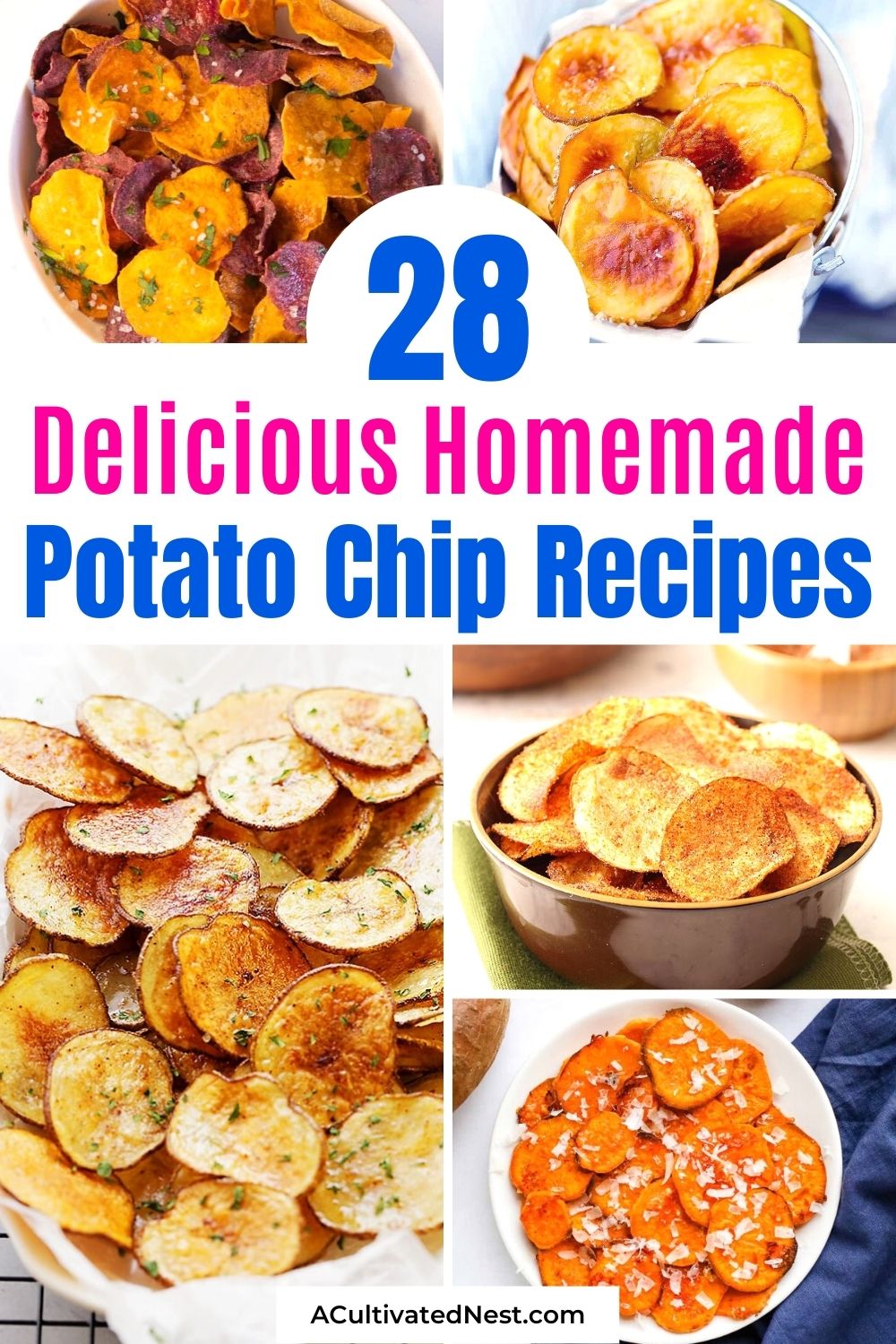 You might also be interested in: 20 Easy Homemade Cracker Recipes