Homemade Hot Cocoa Recipes.
The weather is definitely getting colder around here these days, especially in the morning! While I love a hot cup of coffee in the morning, nowadays I'm mixing it up and some days swapping coffee for a cup of homemade hot chocolate. I used to just open up a package of store-bought hot chocolate mix, but there aren't that many flavors available, and homemade is healthier, anyway. That's why homemade drinks are so good! You can make whatever flavor homemade hot cocoa you want, and you can control how much sugar goes in it, whether it has dairy, etc. Your homemade hot chocolate can be customized completely to your tastes! For some inspiration, check out these 15 Delicious Homemade Hot Chocolates!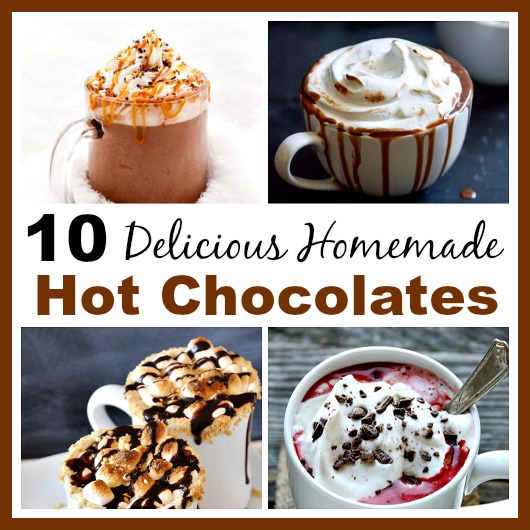 Disclosure: This post may contain affiliate links to Amazon and/or Etsy, which means that I may earn a small commission from some of the links in this post. Please see our Disclosure Page for more information.
I've included hot chocolates that are good for any time of the year and a couple that would be especially fitting around Christmastime. These are great for an early morning coffee alternative, or for a sweet treat for the kids after school. You could even make up a big batch of homemade hot cocoa, put it in a thermos, and take it to any outdoor events you're going to during the chilly fall or winter!
15 Delicious Homemade Hot Chocolates
Buy in bulk. Most hot chocolates start with the same couple of ingredients and then get creative from there. I like to buy the base ingredients in bulk to save a little money.
Mix up a large batch. I like to mix up a large batch of the dry ingredients and store them in a Mason jar or other glass storage container. This way, all I have to do is get a few scoops of dry ingredients and mix it with my hot liquid to have hot chocolate fast.
Be creative! If none of these recipes make your mouth water, find a basic hot cocoa mix, and then add in the flavors you want to create your own special drink!
If you're looking for a jarred hot chocolate mix to give as a gift, then you'll probably like our Mason jar cocoa mix recipe! If you want something to make and drink right now, then check out all the delicious homemade hot chocolates below!
1. Toasted Marshmallow Cream Hot Chocolate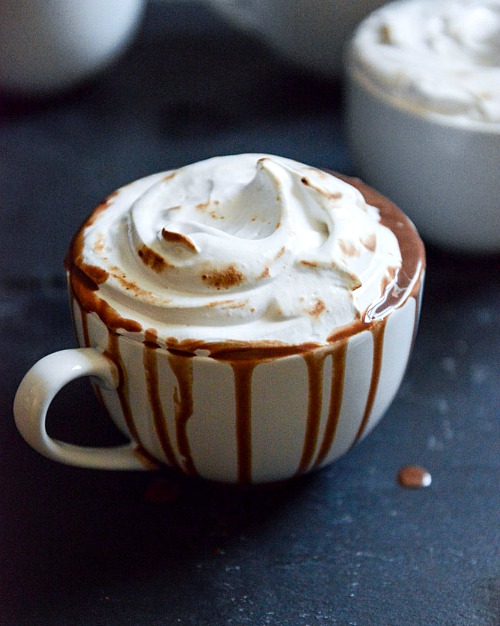 Try this Toasted Marshmallow Cream Hot Chocolate by How Sweet It Is if you want a twist on a traditional hot cocoa!
2. Candy Bar Hot Chocolates

Yum! These Candy Bar Hot Chocolates by Favorite Family Recipes look delicious! Can you have a hot chocolate that is too sweet?
3. Salted Caramel Hot Chocolate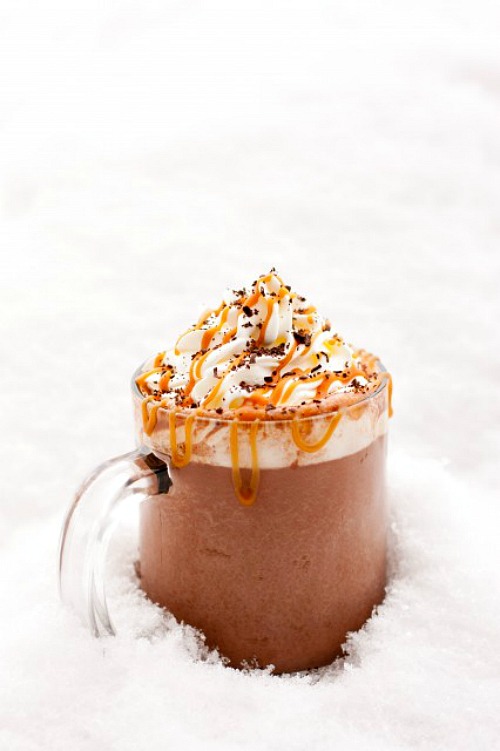 Try this Salted Caramel Hot Chocolate by Cooking Classy if you are looking for something a little salty and sweet!
4. S'Mores Hot Chocolate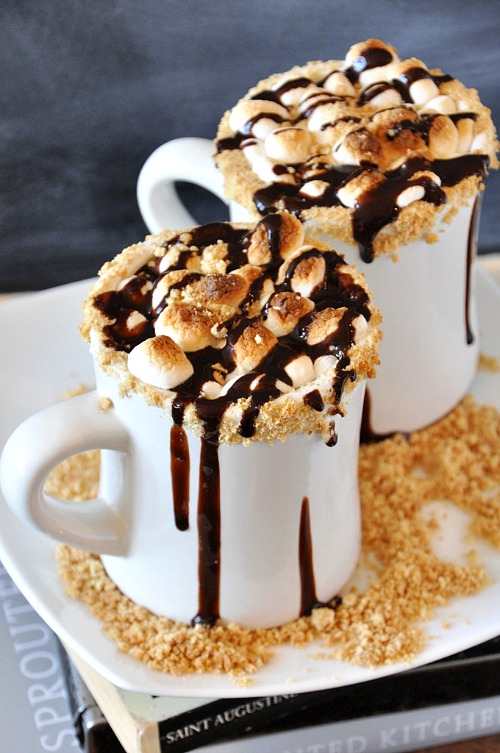 This S'Mores Hot Chocolate by Minimalist Baker looks so yummy! Plus, it has a lot of simple ingredients I keep on hand in my pantry.
5. Pumpkin Hot Chocolate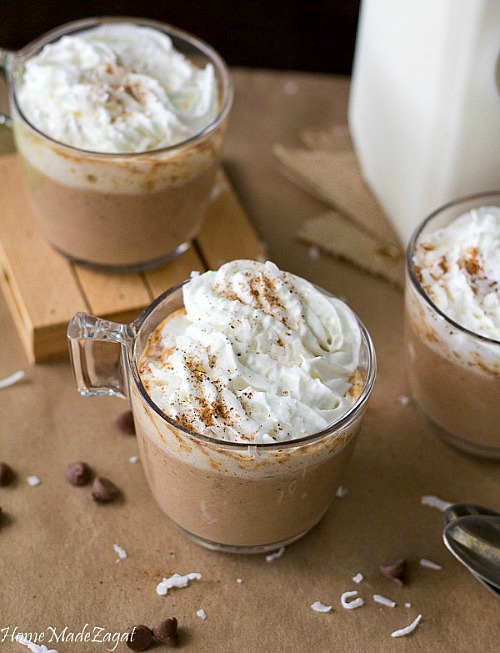 Need a little something for a cool fall day? This Pumpkin Hot Chocolate by Home Made Zagat is just what you need!
6. Mint Hot Chocolate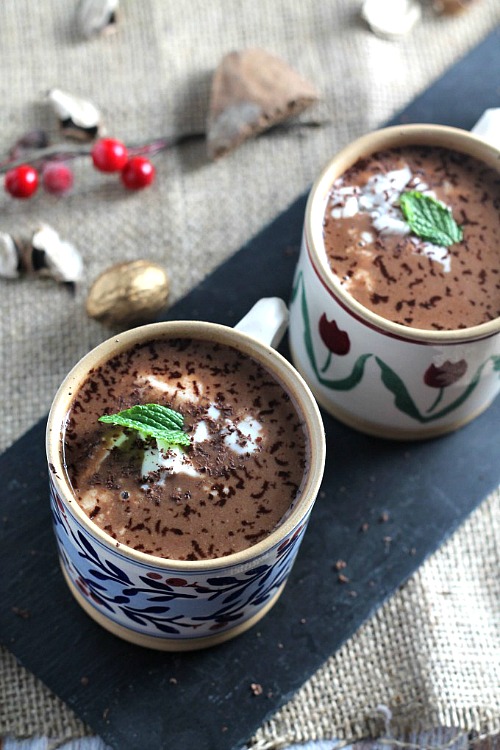 Mint and chocolate is one of my favorite combinations! I can't wait to try this Mint Hot Chocolate by My Fussy Eater.
7. Chocolate Cherry Hot Cocoa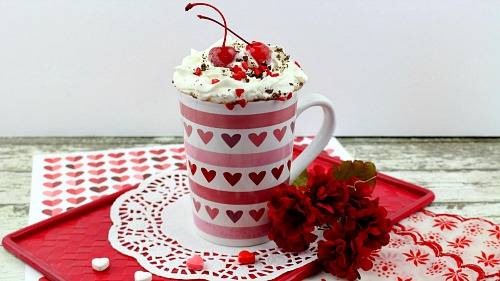 This yummy hot cocoa combines two ingredients that go together so well! Try the chocolate cherry hot cocoa by A Cultivated Nest.
8. Peppermint White Hot Chocolate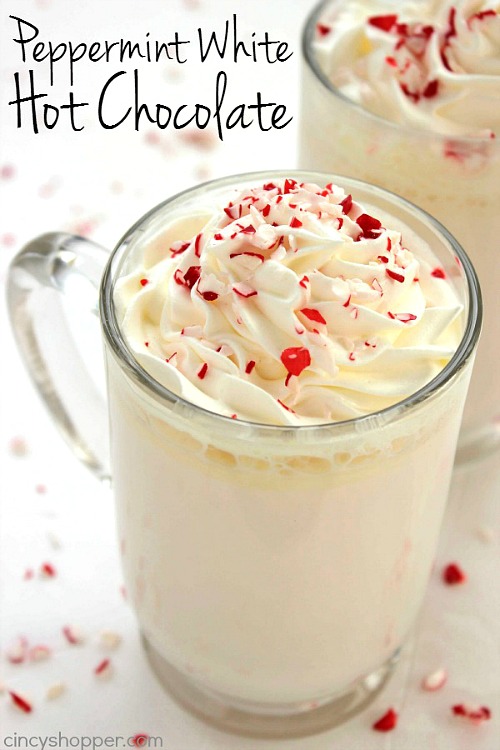 Peppermint White Hot Chocolate by Cincy Shopper would be so yummy on a cold winter day. She gives step-by-step directions to make it very easy to whip this up!
9. Homemade Cinnamon Caramel Hot Chocolate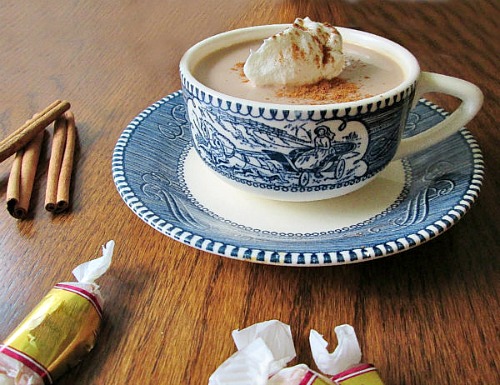 Homemade Cinnamon Caramel Hot Chocolate by Real Life at Home would be a great treat year around if you are craving something sweet and warm!
10. Gingerbread Hot Chocolate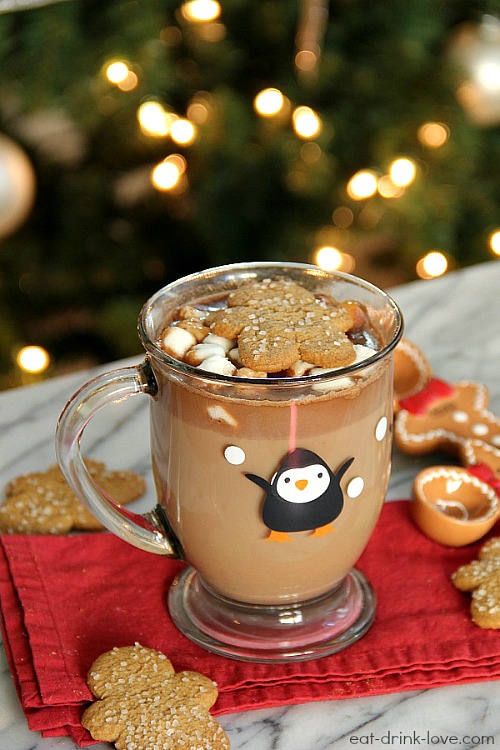 Want something a little spicy and sweet? Try Gingerbread Hot Chocolate by Eat. Drink. Love.
11. Candy Cane Hot Cocoa
Try this delicious candy cane hot cocoa by Recipes Simple to use up old candy canes after Christmas time.
12. Mexican Style Hot Chocolate
Have you had Mexican Style Hot Chocolate? Try this recipe from In Mama Maggie's Kitchen to add some spice to your life!
13. Healing Tahini Hot Chocolate
If you need something gluten-free, vegan, or paleo this is the hot chocolate for you. Strength and Sunshine has a great recipe for healing tahini hot chocolate.
14. Healthy Slow Cooker Hot Chocolate
You can make a large batch of this healthy slow cooker hot chocolate to serve a crowd after a sledding party or snowball fight! North South Blonde has all the directions for you!
15. Confetti Hot Chocolate Bombs
These are so cute and fun! Make these confetti hot chocolate bombs from Frosting and Glue. Then add them to a cup of hot milk and you have yummy confetti hot chocolate!
Have you ever made hot chocolate from scratch?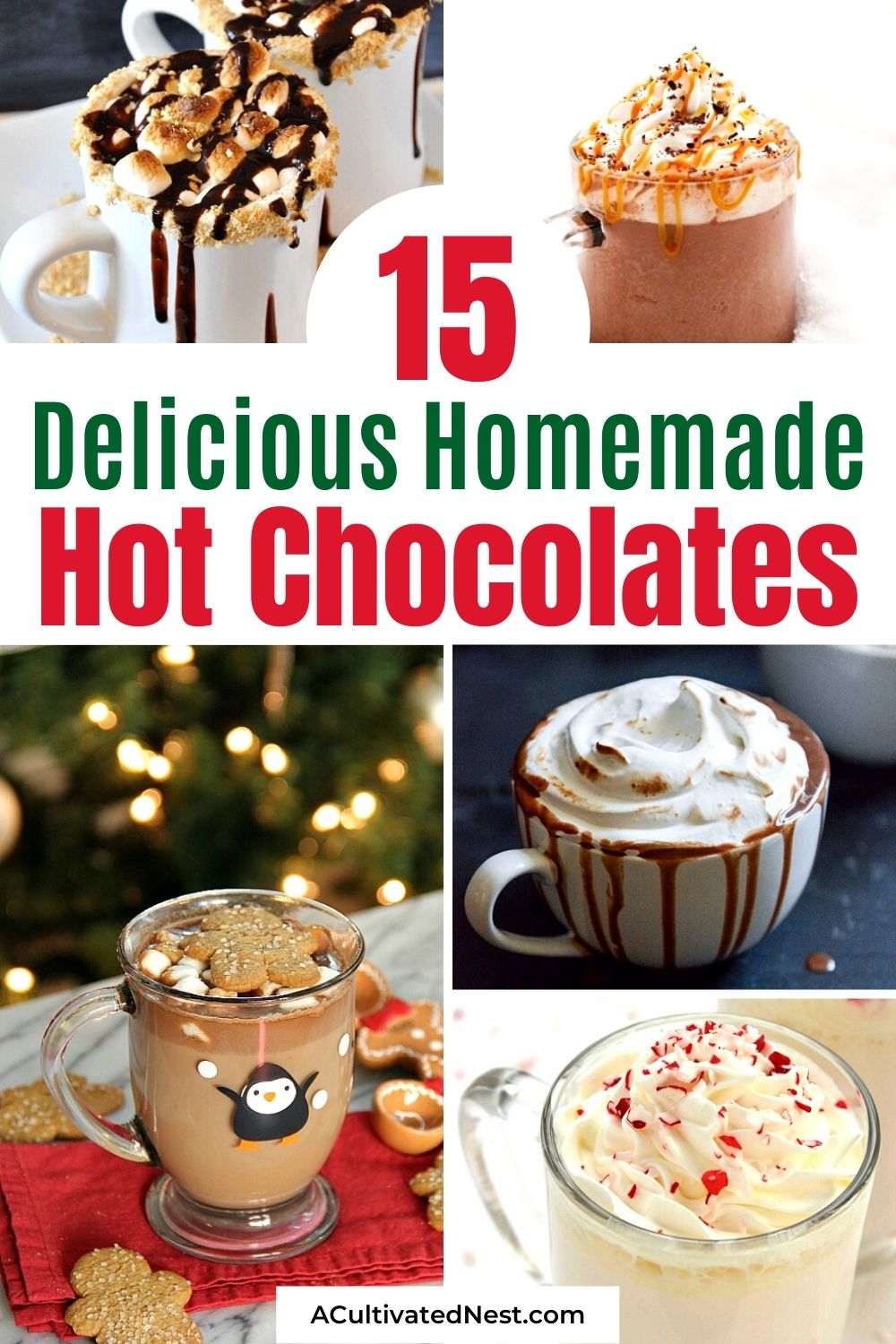 You might also be interested in: 10 Fabulous Coffee Recipes