Tasty Drink Recipes for Fall.
The leaves are changing, the air is getting cooler, and that means one thing—it's officially fall! And with fall comes all sorts of delicious seasonal drinks. Whether you're in the mood for something warm and cozy like apple cider or pumpkin spice latte, or something refreshing and fruity like a fall punch, we've got you covered. Here are 24 Delicious Fall Drink Recipes you'll want to try this year!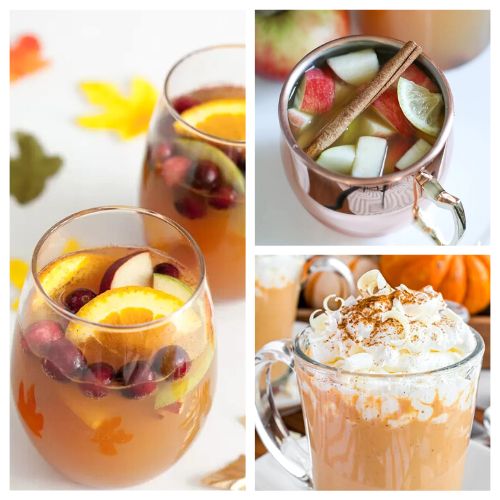 Disclosure: This post may contain affiliate links to Amazon and/or Etsy, which means that I may earn a small commission from some of the links in this post. Please see our Disclosure Page for more information.
Grab your favorite mug and get ready to sip your way through autumn with these tasty homemade fall drinks!
24 Delicious Fall Drink Recipes
If you want to make a delicious fall drink, an easy way to start is to use traditional fall flavors- pumpkin, apple, and pear. Whether your drink should be hot or cold is up to you, but both kinds are delicious! If you're serving a hot drink to a crowd at a party, a small Crock-Pot set to low is the hot drink version of a punch bowl. And if you're serving a cold drink, an upgraded version of a punch bowl that will help keep your drink cool is a beverage dispenser with an ice container. And remember that if you don't just want to use your usual glassware, there are a lot of fun fall glassware sets out there, and fall-themed mugs for hot drinks!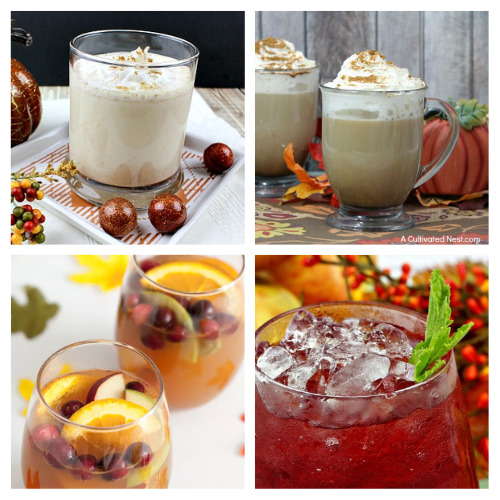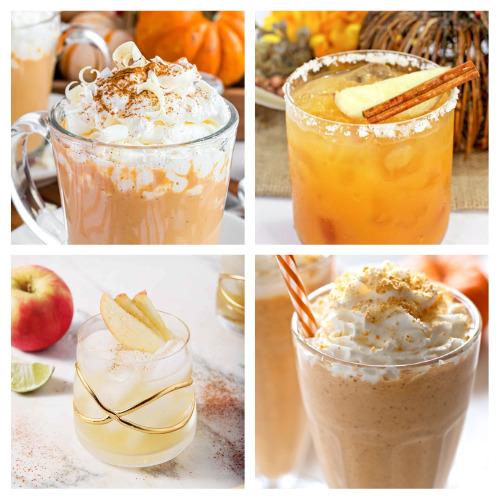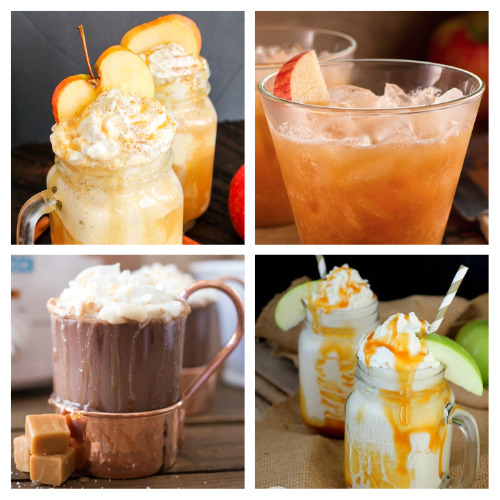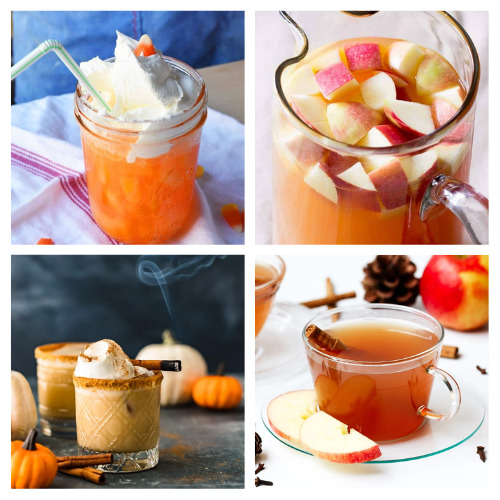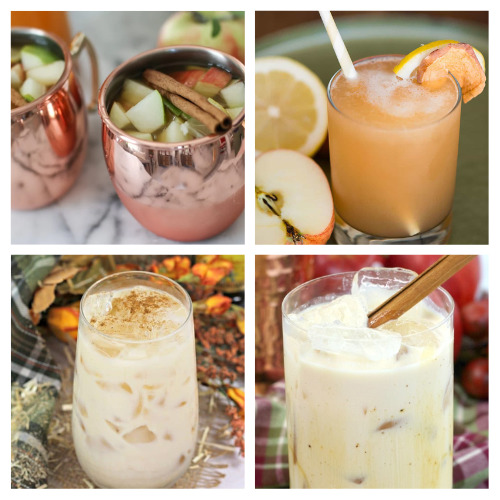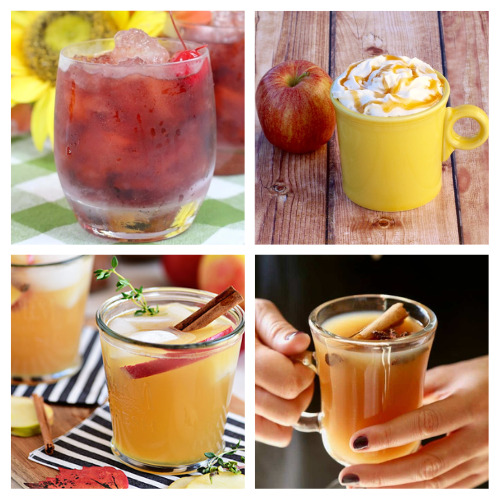 What is your favorite fall drink?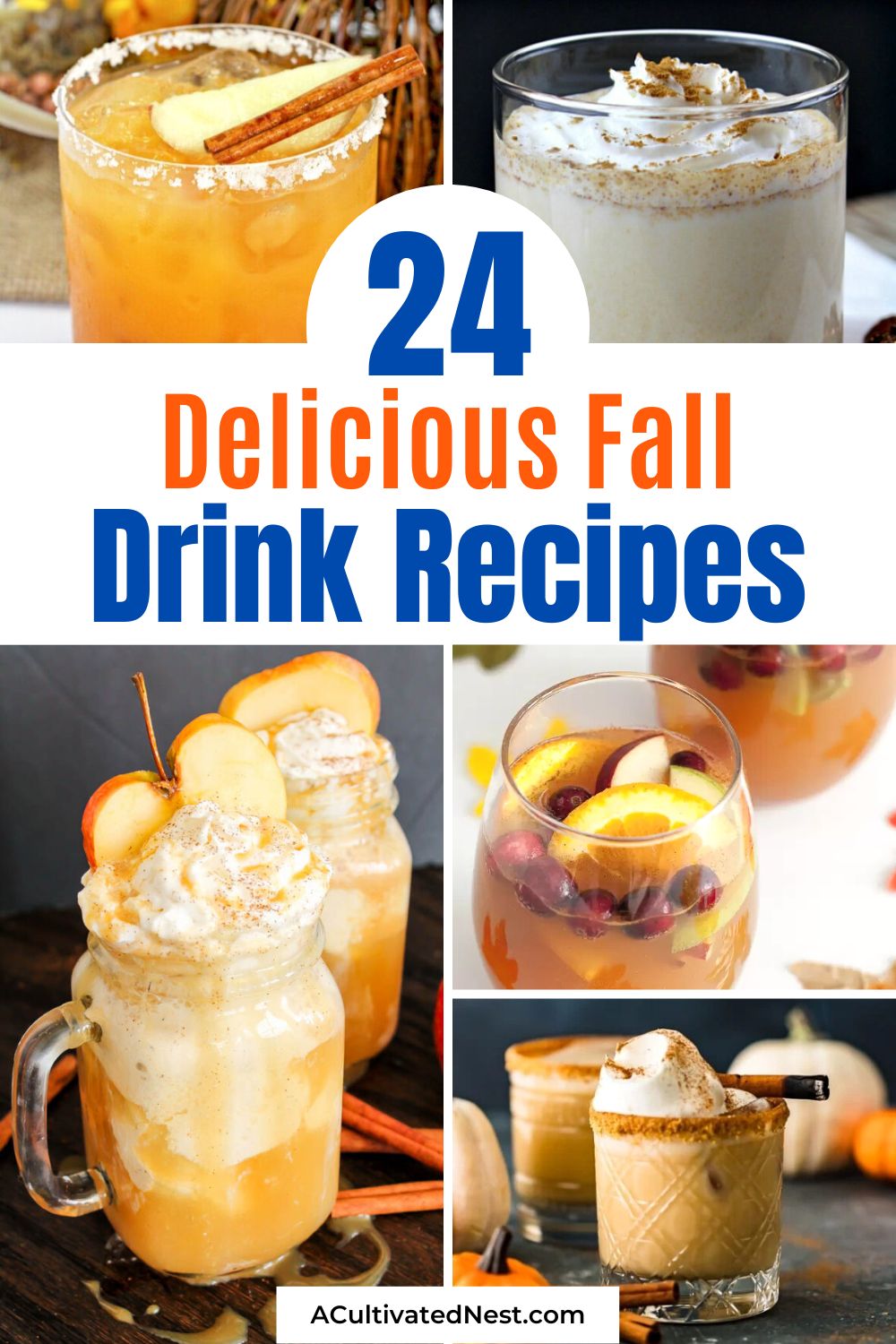 You might also be interested in: 20 Festive Fall Dessert Recipes