A good dip is a must-have for any gathering! Whether you're having a sports party, birthday party, or just a random get-together, you have to serve at least one delicious dip! Luckily there are many types of dip recipes in the world! There are cheese-based dips, cream cheese-based dips, bean dips, avocado dips (AKA guacamole), yogurt dips, and more! To give you some ideas of what you could serve at your next party, here are 21 Crowd-Pleasing Dip Recipes!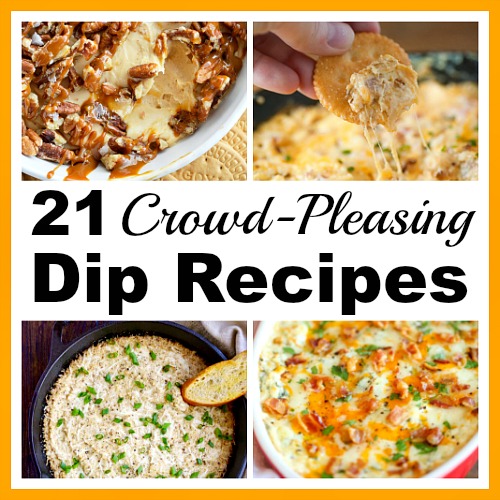 Disclosure: This post may contain affiliate links to Amazon and/or Etsy, which means that I may earn a small commission from some of the links in this post. Please see our Disclosure Page for more information.
While you're looking at all these delicious dip recipes trying to choose an appetizer, don't forget that you'll need something to actually dip into them! What you choose to serve with your dips may vary based on what dip you choose and/or your personal preferences. I personally always like small, round bread slices (toasted or non-toasted, it doesn't matter to me)! You may also serve your dips with cut fruit and veggies, crackers, pretzels, potato chips, or tortilla chips, some of which come in special shapes just for dipping! Veggies are often best paired with lighter dips, like yogurt dips. Bread is best for richer, heavier dips that could benefit from the extra dipping support that bread gives. The other dippers are good for everything in between.
21 Crowd-Pleasing Dip Recipes
With all of these wonderful dip recipes to choose from, you're sure to find at least one that'd be perfect for your party!
Which of these dips sounds like it could become your favorite?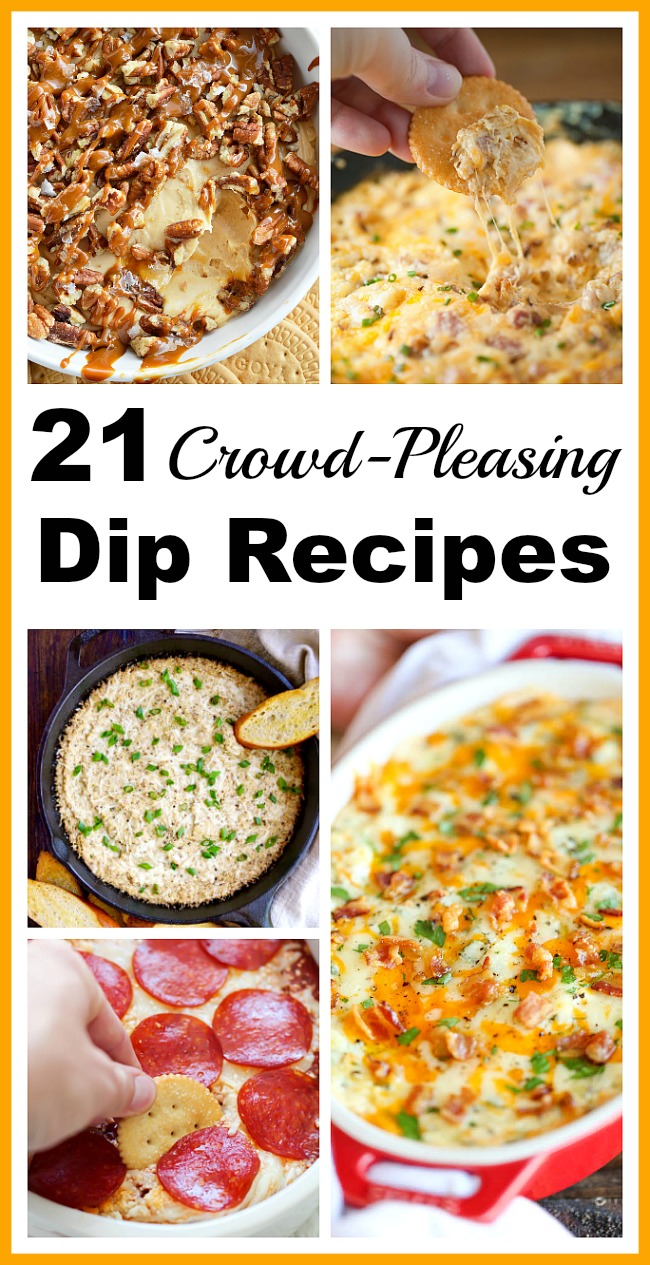 You might also be interested in: