I want to show you how I make my outdoor banners.  Actually,  it's not really so much how I make them that's important, it's more what I use to make them. I use vinyl tablecloths to make my outdoor bunting!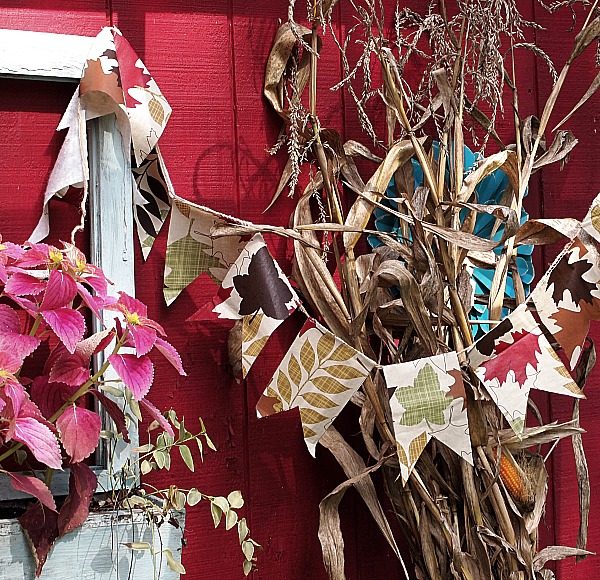 I grew these cornstalks. It's fun to grow your fall decor if you have space to do so. I always grow some pumpkins and frequently corn. These are the stalks from the popcorn that I grew this summer.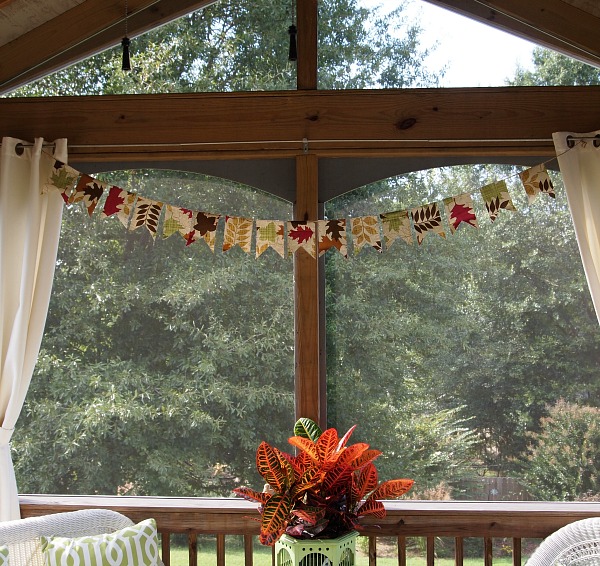 Disclosure: This post may contain affiliate links to Amazon and/or Etsy, which means that I may earn a small commission from some of the links in this post. Please see our Disclosure Page for more information.
I made this fall banner for my screened porch since I'm doing a little fall decorating in there. It's really been feeling like fall in the mornings.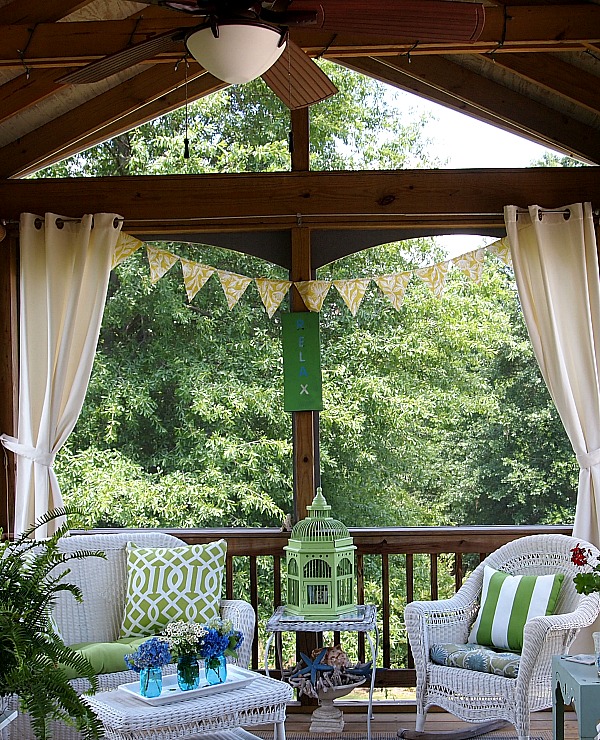 You may remember that I made this  one for my summer porch. That one was made from a vinyl tablecloth too. It's been out there all summer through the heat, rain and storms.
How To Make An Outdoor Banner
1. You need a vinyl tablecloth. I get mine from Big Lots or the dollar store.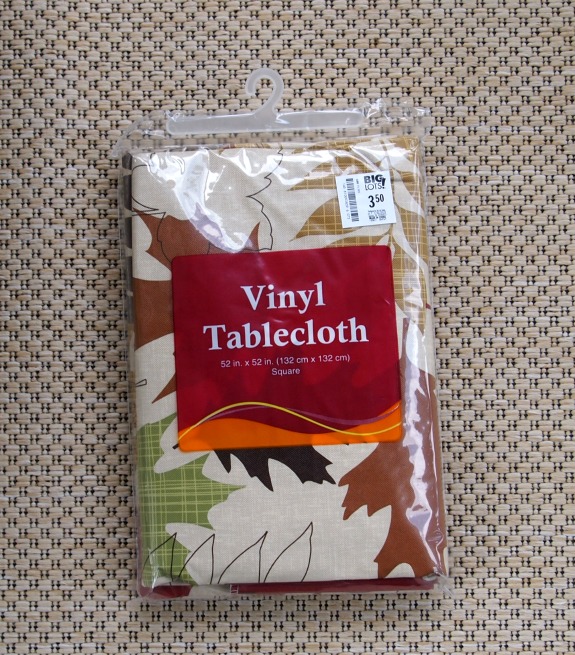 2. Cut out the banner shape that you want to use. I used a different shape for each of my banners. Here's the template I used to make the fall banner – bunting template (courtesy of Kidspot.co.nz)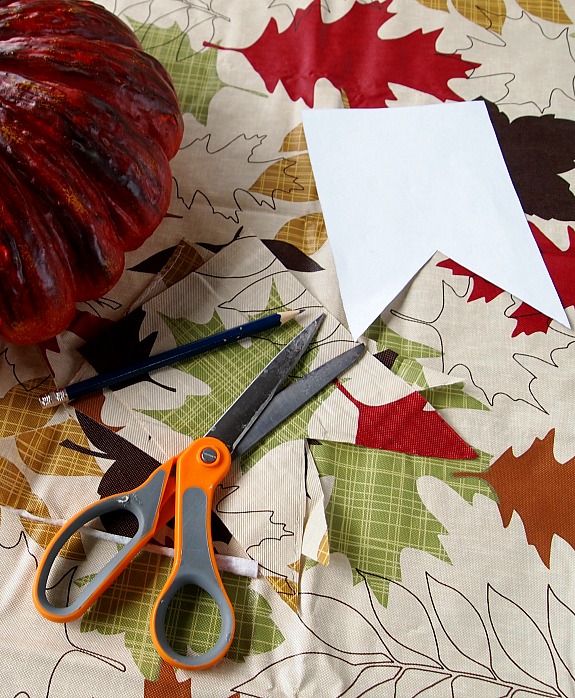 3. Glue your cut out pieces to a piece of twine. I used hot glue on the low setting but you may want to use E6000 or some other glue. Hot glue worked fine for me on my porch.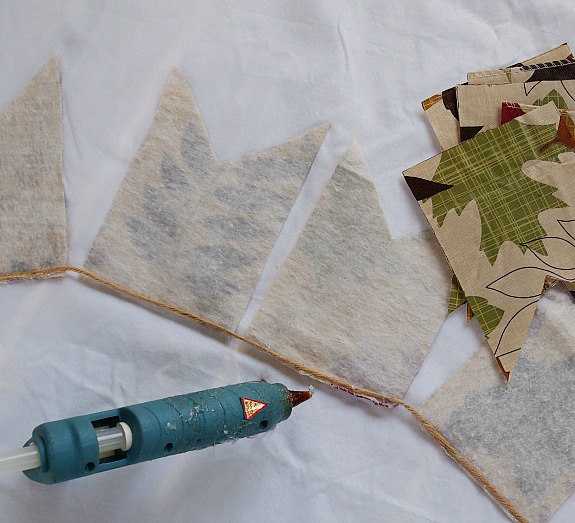 That's all to it. Is't that easy! There are so many cute vinyl tablecloths out there that you could use. Or maybe you already have one that's seen better days? This is a great way to upcycle them.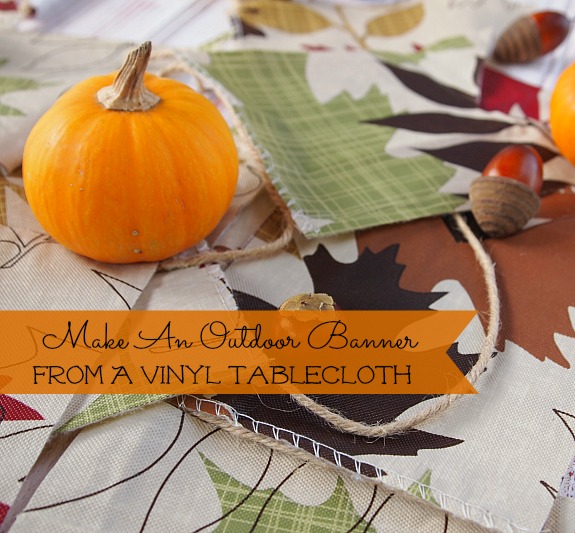 Then hang your banner on your fence, an arbor, your front porch, over your door, anywhere you want a touch of happiness.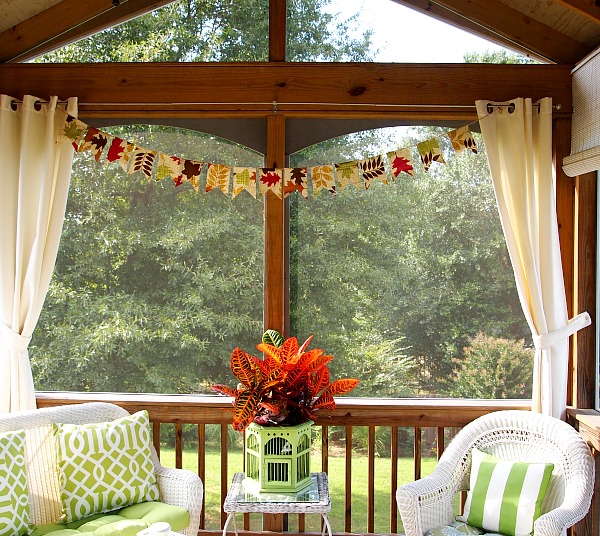 Don't banners just make you smile!