It's true that I have quite a lot of space to garden but I still like to grow some things in containers. I love having containers of my favorite cooking herbs right outside my kitchen door.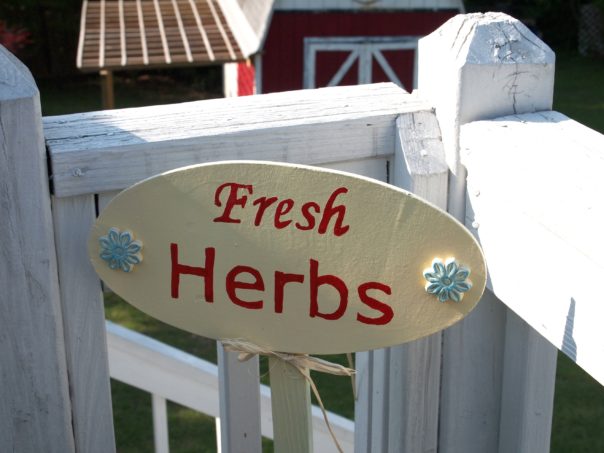 I always plant at least one large container of herbs on my deck. It makes it so easy to snip some fresh herbs when I need them. Plus have you ever bought fresh herbs in the grocery store? Crazeee prices!
Disclosure: This post may contain affiliate links to Amazon and/or Etsy, which means that I may earn a small commission from some of the links in this post. Please see our Disclosure Page for more information.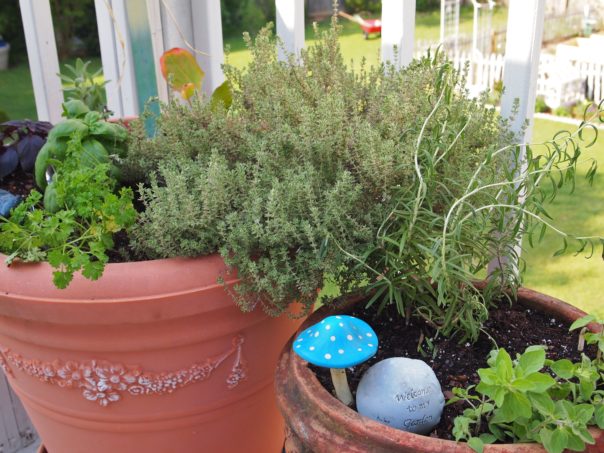 My deck is pretty sunny especially from early afternoon into late in the day and that's one of the key elements for growing herbs. You do need sun to grow most herbs!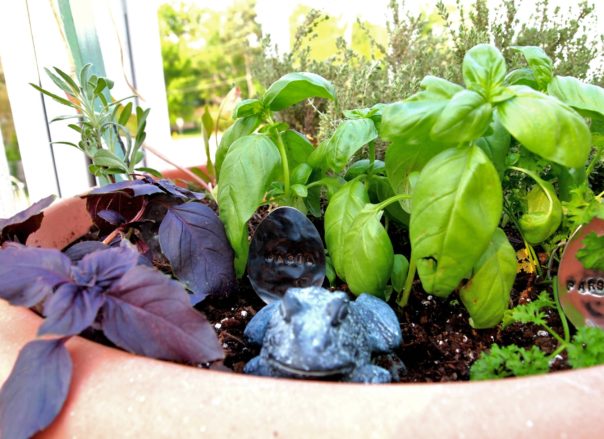 I always grow basil on my deck as well as in my veggie garden. I grow lots of it in a raised bed for pesto (which we love) but I always grow some on my deck for cooking. This year I planted purple basil in addition to my regular sweet basil.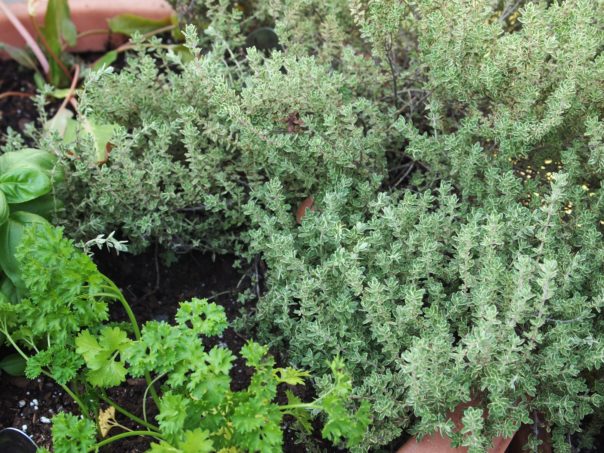 My Thyme is from last year and seemes to have done fine with the mild winter we had. My oregano reseeded itself and my sage also looks like it's coming back.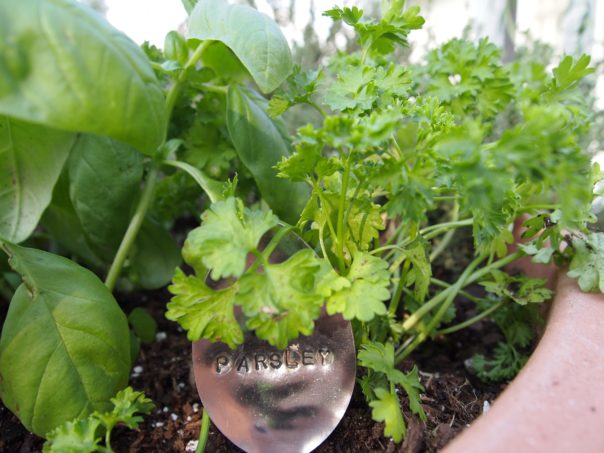 I have parsley, sage, rosemary, thyme, 2 basils, oregano and sorrel growing on my deck this year. I made the parsley spoon marker a few years ago with metal alphabet stamps which you can find on Amazon, ebay and various hardware stores.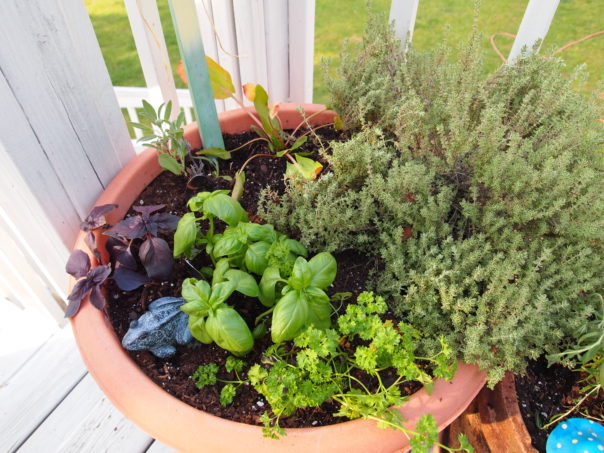 I think I'm going to add a container of mint for making tea. Mint tea is not only delicious but we also use it for easing upset stomachs and for when we're sick. Mint is a great plant for a container since it stays contained (it easily spreads!). It's also one of the few herbs that I know of that doesn't mind a bit of shade.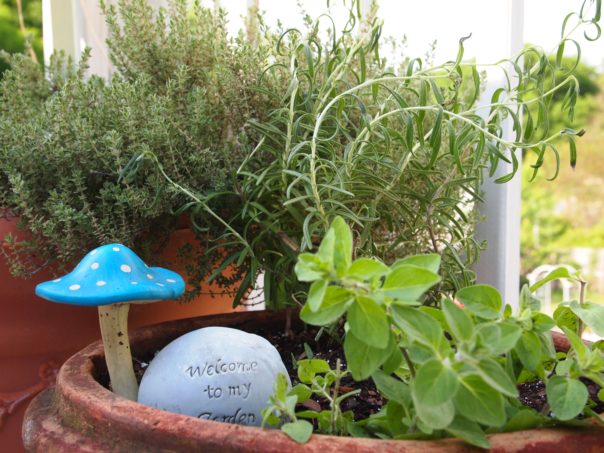 Not only is growing herbs in containers a frugal way to add delicious flavor to your meals, it's also pretty easy!
Definitely something to consider if it's not something you're doing already!