The weather is just lovely in Georgia and it's definitely time to move outside and start working in the yard. I've been thinking of painting the inside gates of our privacy fence (like I don't already have enough things that need painting 🙂 ) and the gate to my vegetable garden.  So I thought I'd share some photos of some colorful garden gates that inspire me.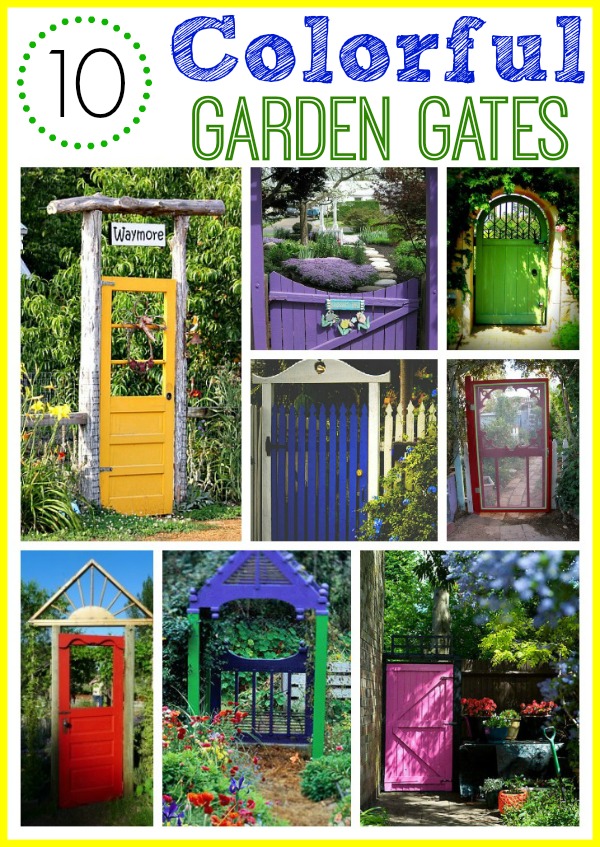 It's so easy to add a pop of color to your garden with a colorful garden gate! I think they're perfect for a cottage garden.
Colorful Garden Gates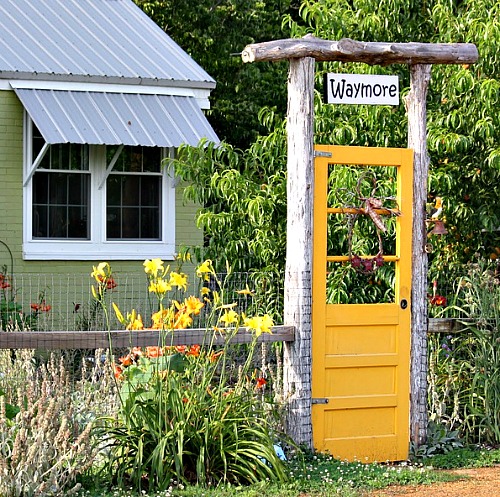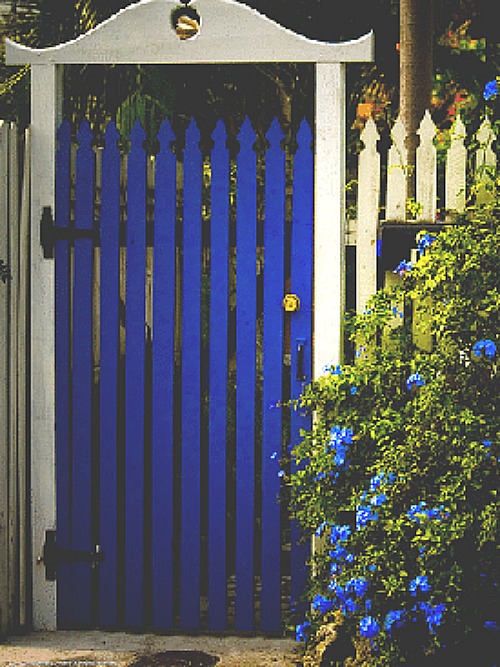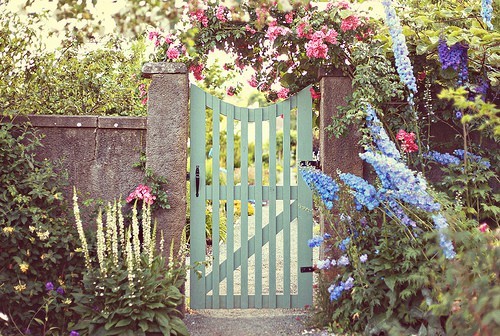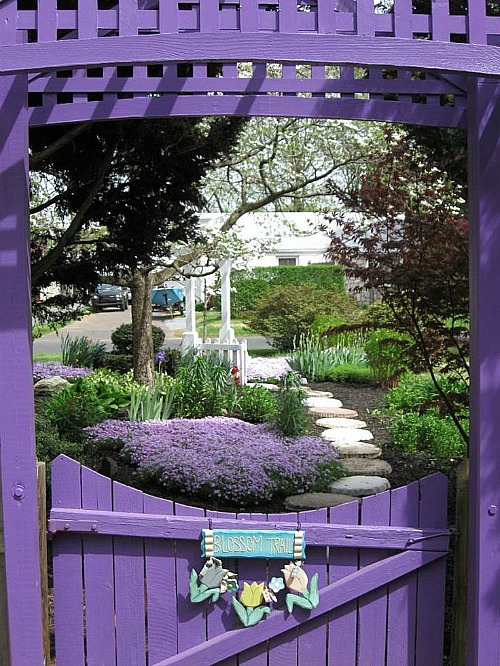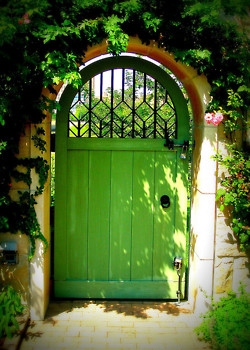 Love this shade of green.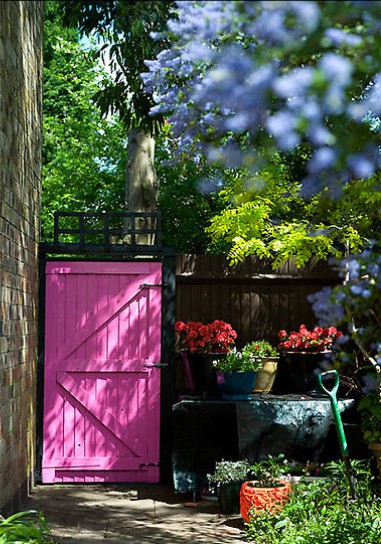 Isn't the pink gate just gorgeous! What a great color for a garden gate!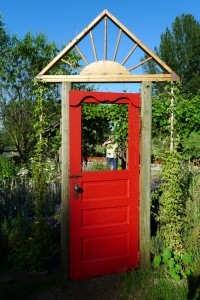 red gate (sorry link no longer works)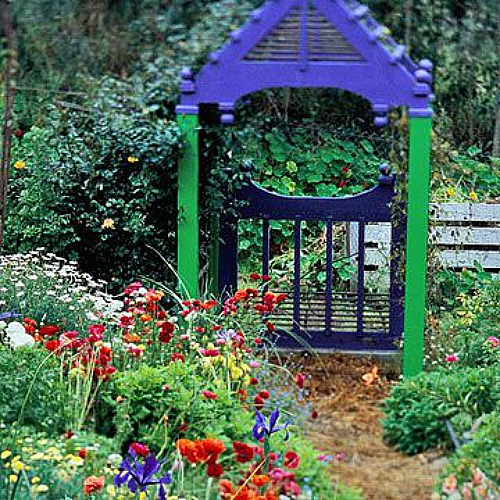 Now this one she built to keep the chickens out of her veggie garden.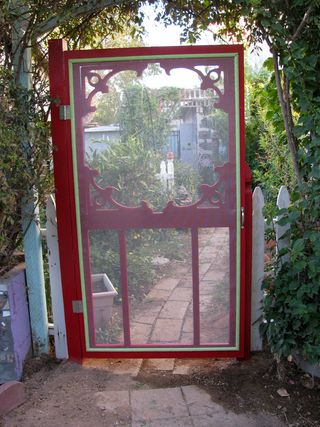 red and green screen door – I love this one so much that I'm going to Home Depot today to see if I can find a screen door that will fit the entrance to my vegetable garden!
Have a great weekend!
You May Also Like: