20 Creative Autumn Crafts for Your Cutting Machine.
Pumpkins, watching football games, and big oversized sweaters make me think of fall. But one of the things I get the most excited about is making lots of fall crafts. I love walking through my home with lots of fall goodies on display, and it makes it even more special when I am the one who made them. Check out these 20 Clever Fall Cricut Crafts!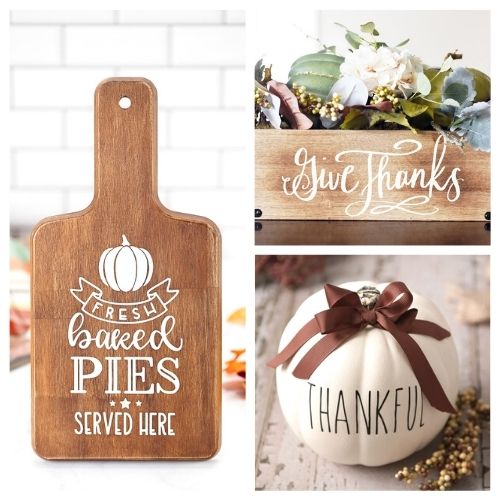 Disclosure: This post may contain affiliate links to Amazon and/or Etsy, which means that I may earn a small commission from some of the links in this post. Please see our Disclosure Page for more information.
While you do need to have some basic skills when using a Cricut, these projects are easy enough for a beginner. So even if you are just getting used to your machine, you can still get busy crafting!
20 Clever Fall Cricut Crafts
I have a few helpful tips and tricks that I wanted to share with you, to make these projects even easier. Take a look:
Get familiar with the Design Space – One of the most important steps is understanding how to use the Cricut Design Space. Don't be afraid to play around with it and learn the best way to navigate it.
Tools are important – While you don't need to have every tool available for your Cricut, it's vital to have the basics. They sell many basic toolsets that can get you started.
Do some practice cuts – If you are just starting out, I can't stress how vital it is to practice making some cuts. Each kind of vinyl can require a different cut depth and this will greatly affect your outcome.
Tinfoil is your friend – Yep, good old-fashioned tin foil can be used to sharpen your blade. How cool is that? Just make a small ball of tin foil and stick the blade in and out of it around 8-10 times.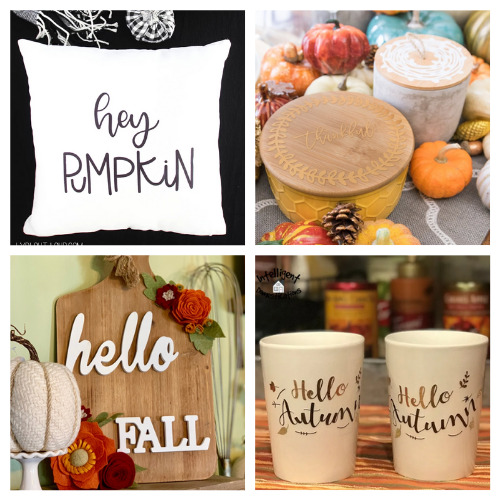 Which of these fall Cricut crafts do you want to make first?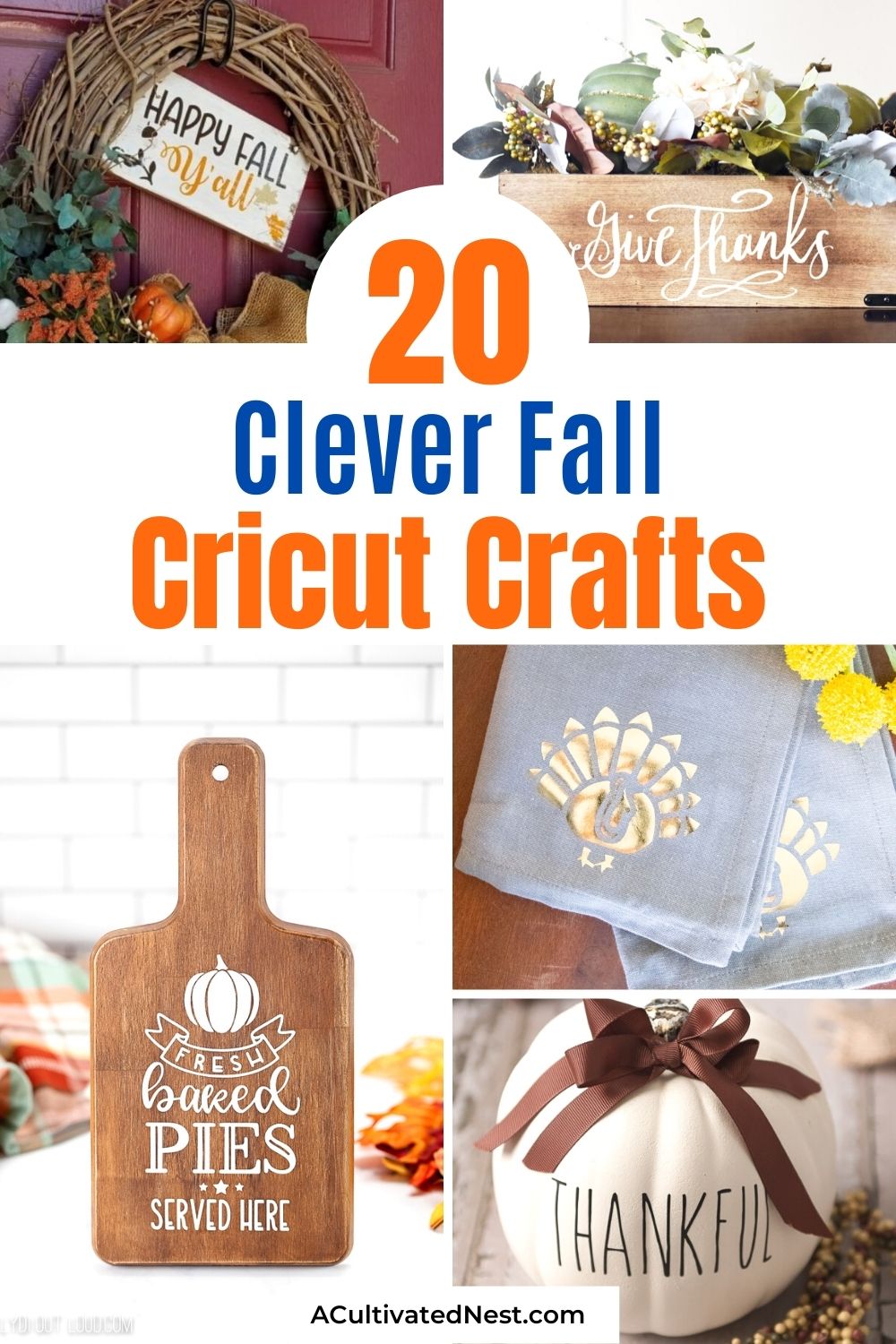 You might also be interested in: 12 Simple Budget Friendly Fall Decorating Ideas