Festive Cinco de Mayo Appetizer Ideas.
Cinco de Mayo is such a fun time to get together with friends and family and eat lots of yummy food. Even if you can't have a party like you normally would this year, there is no reason why you can't enjoy some drool-worthy appetizers. Whether you are serving the food to your immediate family or feeding a crowd, the appetizers set the stage for the rest of the meal. These 20 Cinco de Mayo Appetizer Recipes are impressive and irresistible!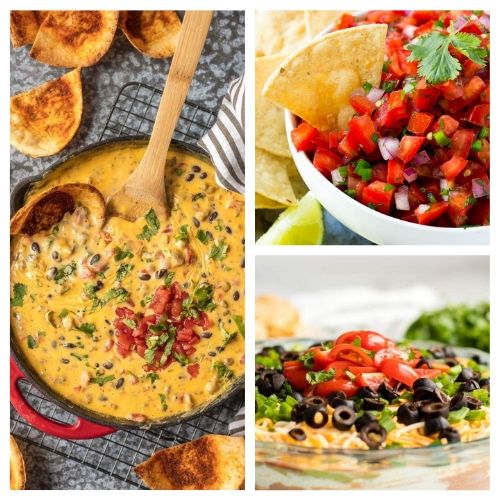 Disclosure: This post may contain affiliate links to Amazon and/or Etsy, which means that I may earn a small commission from some of the links in this post. Please see our Disclosure Page for more information.
I have always been a fan of any reason that calls for delicious Mexican food. Cinco de Mayo is the perfect excuse to indulge in lots of queso, salsa, and TACOS! There is no doubt that these lip-smacking appetizers are going to become a staple on Taco Tuesday too!
20 Cinco de Mayo Appetizer Recipes
If you're hosting a Cinco de Mayo party and haven't done it in the past, you may be wondering what you need. There are several things we love to have around for everyone to choose from. The appetizers, of course, but then all the regular taco necessities. Here is a list of must-haves for your next Mexican themed get-together:
Chips – We usually keep a variety of tortilla chips because you can dip them in salsa, queso, or guacamole!
Queso – You can never go wrong with some cheesy queso. Everyone goes wild for it, and it disappears quickly!
Salsa and Pico de Gallo – You can't have a Cinco de Mayo party without some salsa or pico! They are great on their own or on top of your appetizers and main course.
Lettuce – Having at least a little bit of healthy lettuce will give you a nice crunch to your food and add some vibrant color too.
Cheese – Shredded cheddar cheese is a wonderful option! You can even opt for a Mexican cheese mix too. Or if time allows, buy a block of cheese and grate your own. It's so much better than pre-shredded stuff.
Onions – White onions, red onions, and green onions are terrific for all your tacos and side dishes.
Beans – We keep several types of beans around for these events! Black beans and refried beans are always a favorite.
Tomatoes – Chop up some fresh tomatoes, and they will give your tacos a lovely color and flavor too.
Guacamole – Eat it as a starter or add it to your main course. It's healthy and delicious too.
Rice – It's a great filler and tastes good too.
Cilantro – Some people love it, and some hate it, but if you are having people over, it's a must-have.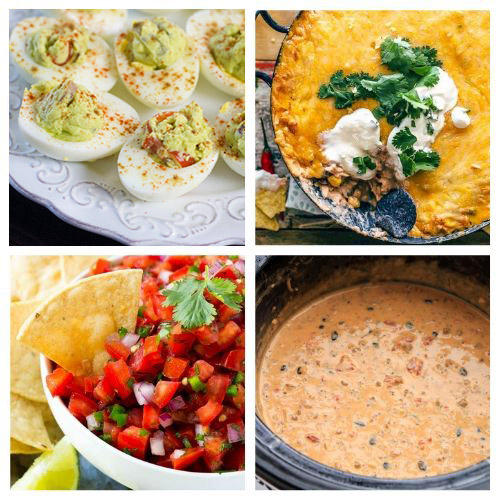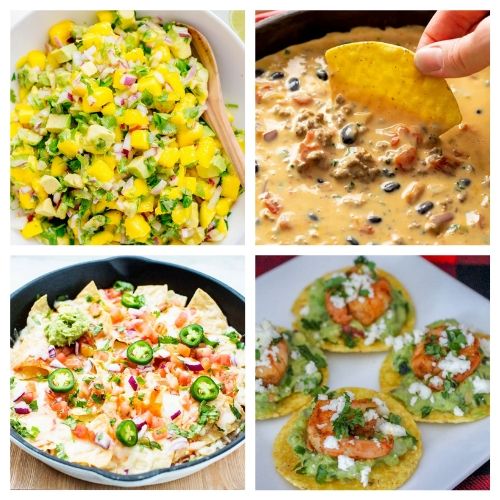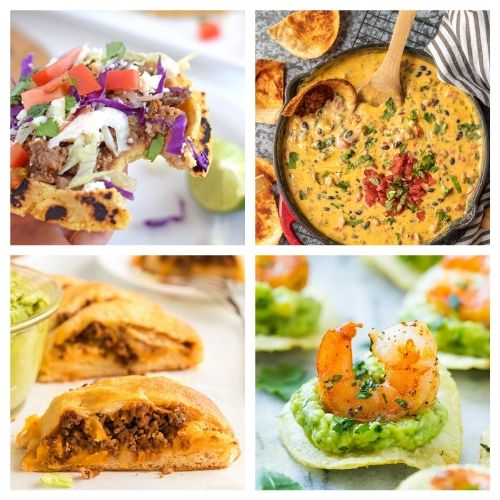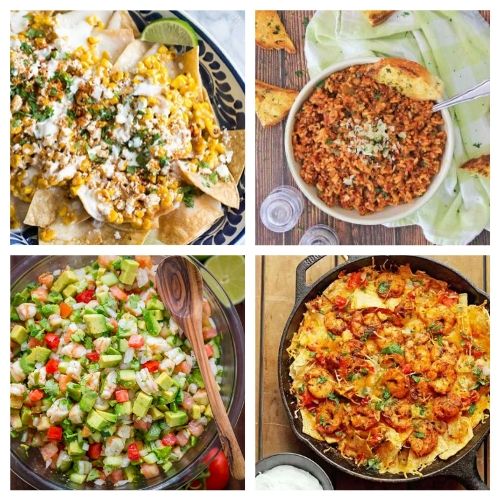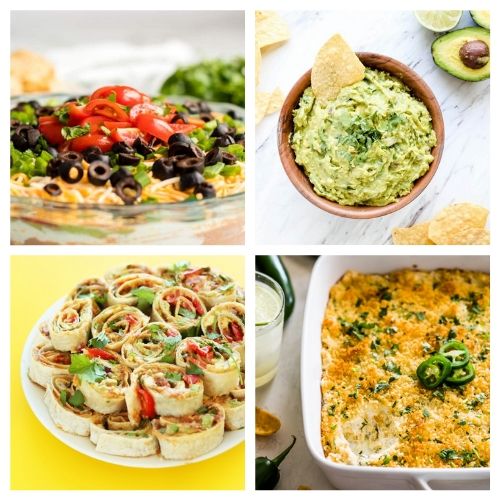 What's your favorite Mexican dish?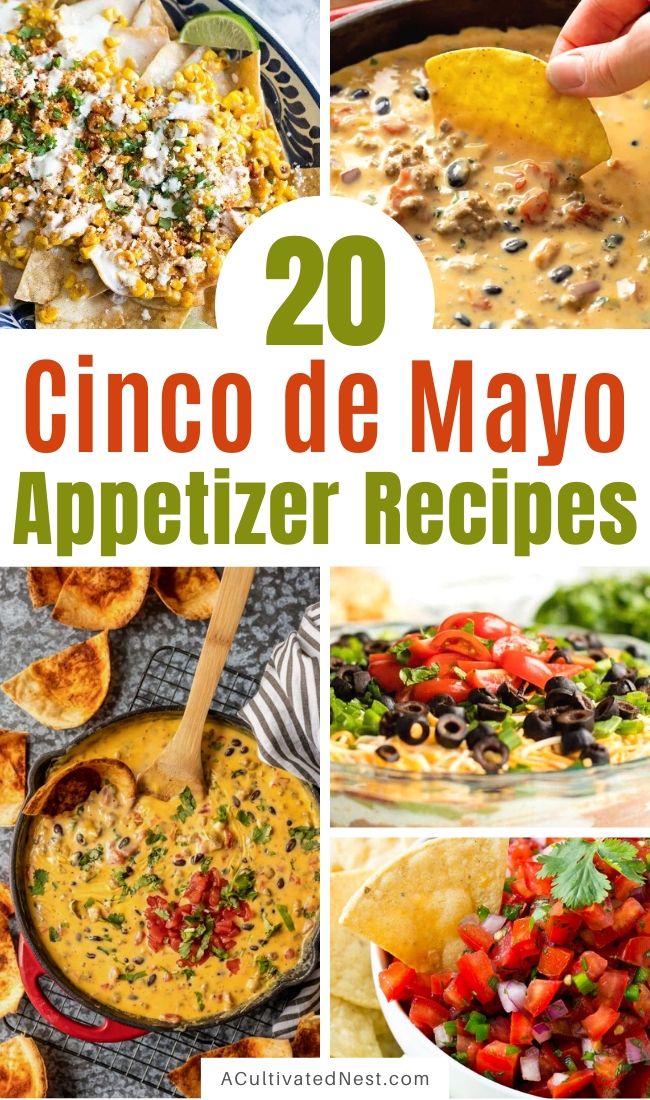 You might also be interested in: 21 Crowd-Pleasing Dip Recipes