Don't apothecary jars just lend themselves to seasonal decorating? They look great filled with all kinds of things.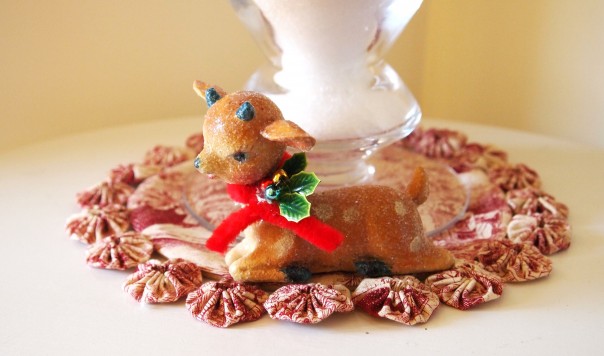 One of my very favorite stores, Cost Plus World Market sent me a few samples from  their Seasonal Collection  so I decided to use them to make a little winter wonderland scene in an apothecary jar.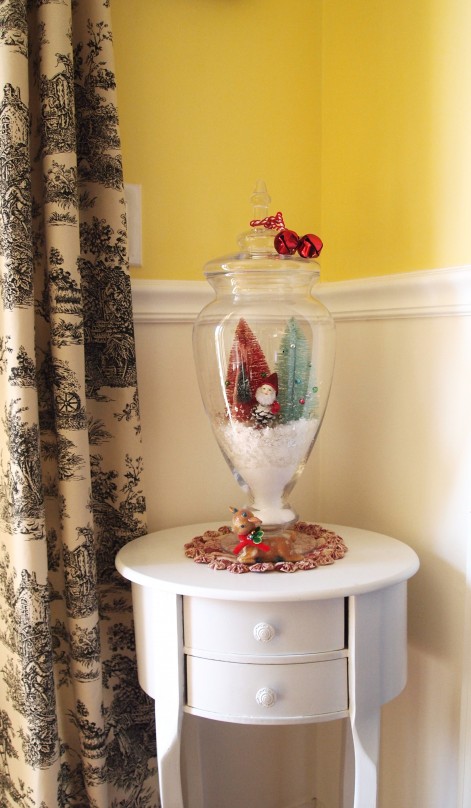 These items are from their Christmas Carols Collection which is wonderfully vintage. Right up my alley!  Bottlebrush trees, pinecone gnomes, paper pulp reindeer and much much more!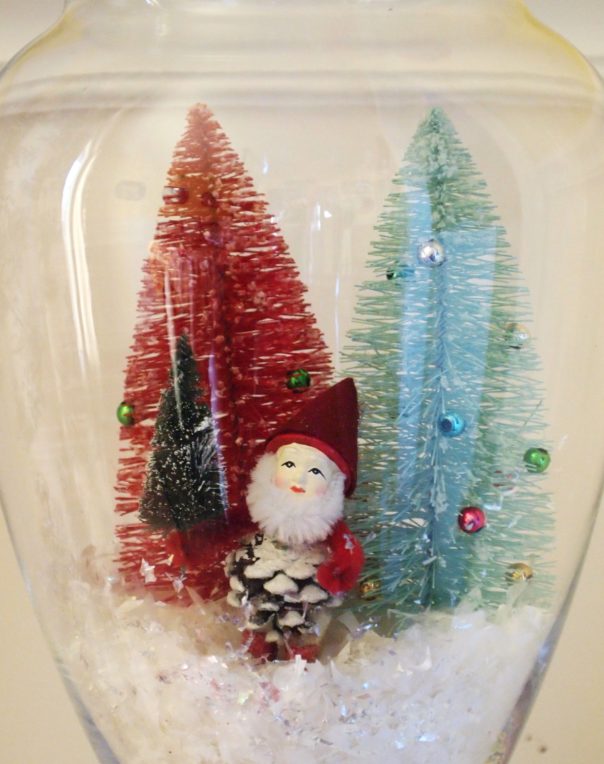 I partially filled my apothecary jar with Epsom salts (which makes a wonderful fake snow) and topped that with some fluffy fake snow.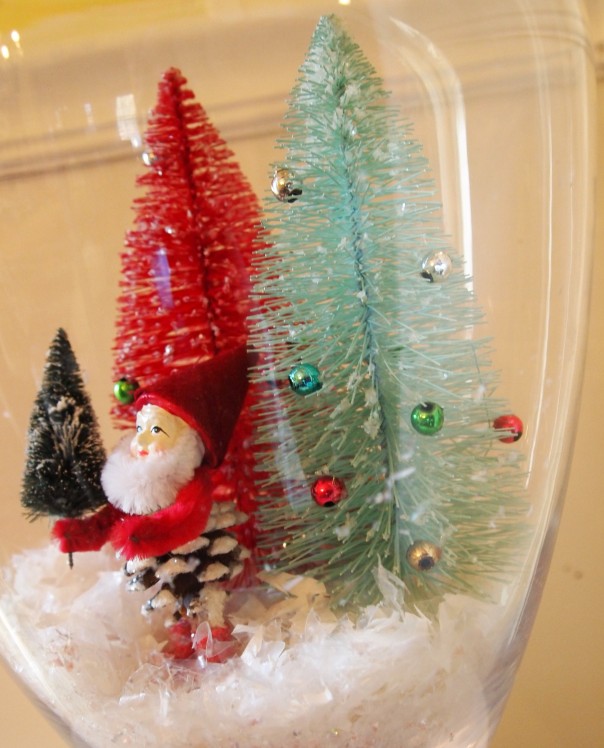 Then I placed my items in inside.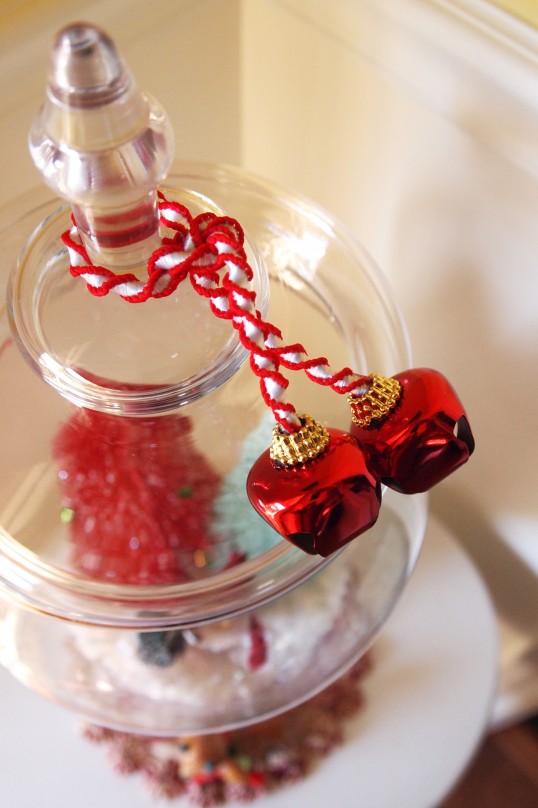 The last thing I did was to top  my jar with some red jingle bells!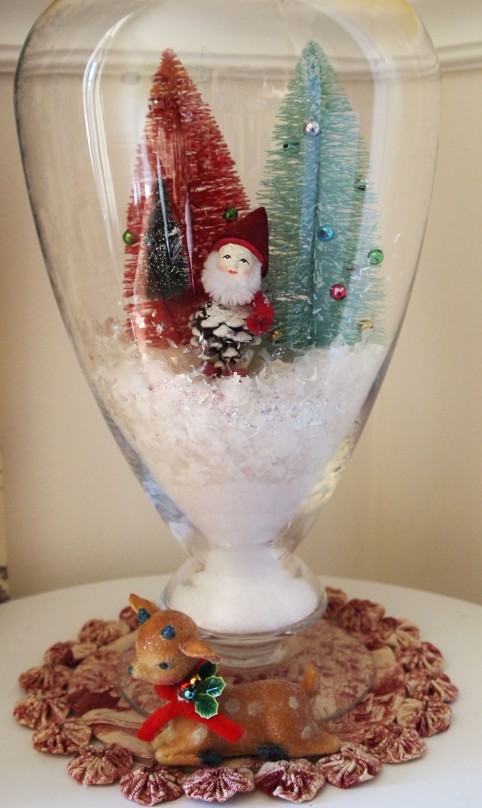 Couldn't be easier! Apothecary jars are a super easy way to decorate for any season!
Disclaimer: Disclosure of Material Connection: I received one or more of the products or services mentioned above for free.  I only recommend products or services I use personally and believe will be good for my readers. I am disclosing this in accordance with the Federal Trade Commission's 16 CFR, Part 255: "Guides Concerning the Use of Endorsements and Testimonials in Advertising."