If you love chocolate, you're going to enjoy these chocolate dipped Oreo cookies! Double chocolatey goodness!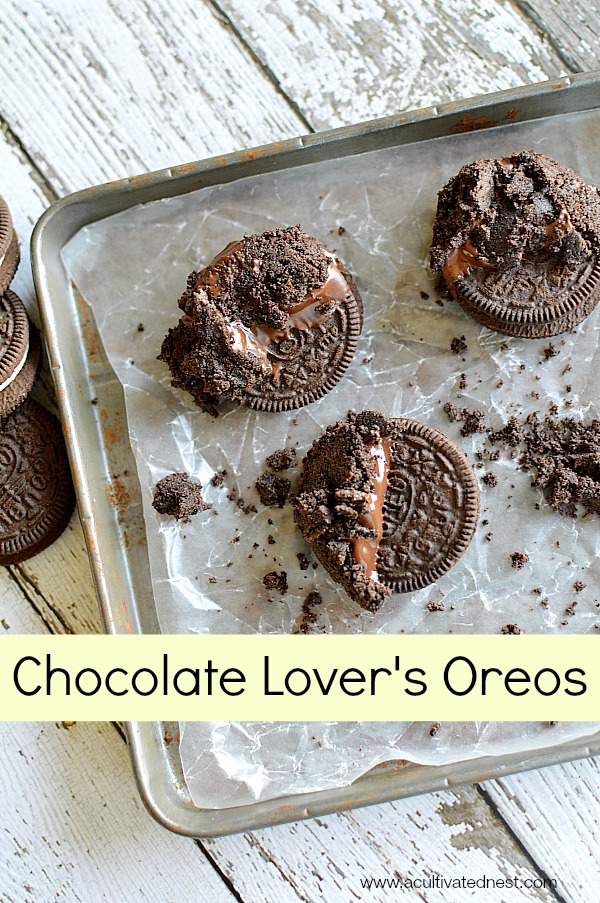 Disclosure: This post may contain affiliate links to Amazon and/or Etsy, which means that I may earn a small commission from some of the links in this post. Please see our Disclosure Page for more information.
This is such a simple recipe it's hardly a recipe!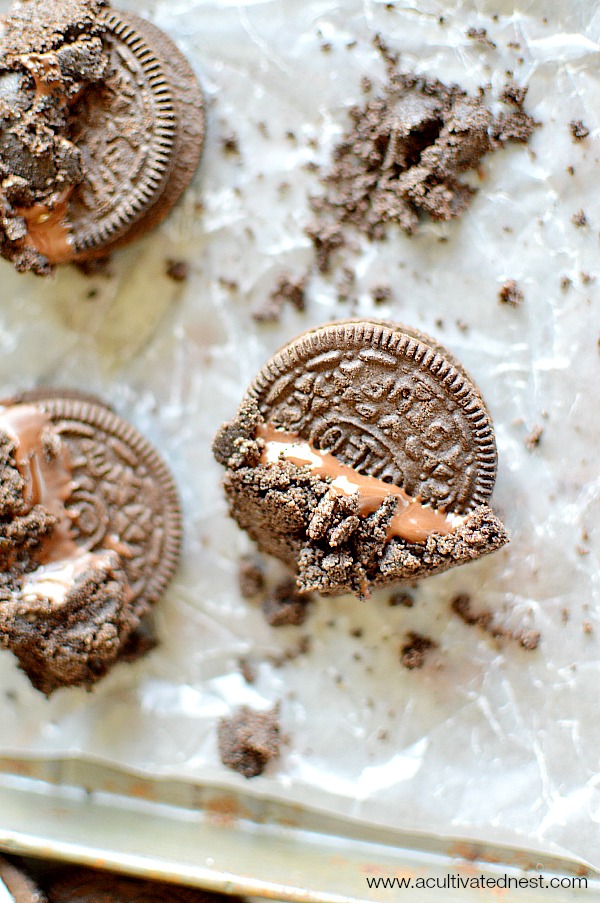 Ingredients:
Oreo Chocolate Sandwich Cookie (try double stuffed or any flavor of your choice – mint would be good)
Melting chocolate (milk chocolate or dark chocolate these are milk)
Wax paper on a cookie sheet
Directions:
First start by putting about 10 cookies into a blender or food processor. Chop them up until they are fine.
Then put those aside in a bowl.
Now get your melting chocolate and melt it in the microwave (in a microwave safe bowl). Mixing every 15 seconds until it is smooth. Then take your  Oreo cookies and dip them half way in the chocolate. Hold them for a few seconds and then dunk them into the cookie crumbs and place on wax paper to harden.
Repeat until you run out of all your goodies. Let harden and enjoy a double dose of Oreo!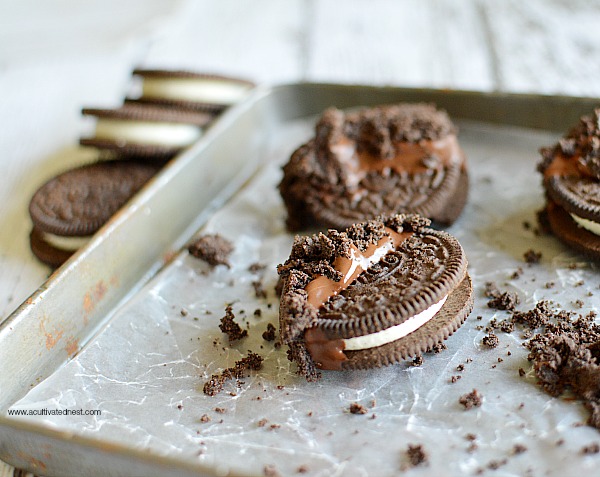 Super easy, rich and delicious chocolate dipped Oreo cookies!