Delicious Homemade Desserts for Spring.
Ah, spring! Flowers are blooming, bees are buzzing and butterflies are fluttering by. As winter fades into spring we welcome the sunshine and the season is certainly worthy of celebration. Why not celebrate spring with a cheery spring dessert recipe? We've gathered up a selection of cakes, cookies, pies, and puddings that are bright and colorful and celebrate spring in the tastiest way. There is something for everyone in this list of 24 Cheery Spring Dessert Recipes.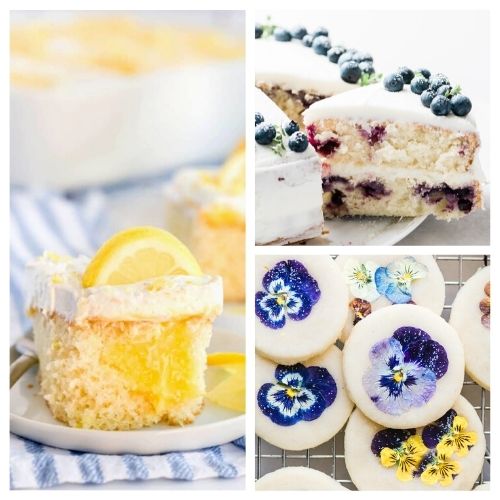 Disclosure: This post may contain affiliate links to Amazon and/or Etsy, which means that I may earn a small commission from some of the links in this post. Please see our Disclosure Page for more information.
Desserts in pastel pinks, greens, and yellows adorned with flowers and fruit is a wonderful way to welcome spring. We think you will love these cheery spring desserts!
24 Cheery Spring Dessert Recipes
Making a dessert that celebrates the coming of spring can be as simple as tweaking your favorite dessert recipe with pastel colors or adding fresh strawberries, blueberries or citrus. Here are a few more tips for making a dessert that sings of spring!
Pastel Colors – Adding pastel pink, green, blue and yellow coloring to the frosting of your favorite cake recipe is a great way to invoke the feelings of spring.
Flowers – Add a small bouquet of fresh flowers to your dessert or try adding some edible flowers.
Presentation – Place your dessert on a beautiful Jadite cake stand or platter to give your spring dessert recipe a cheery feeling.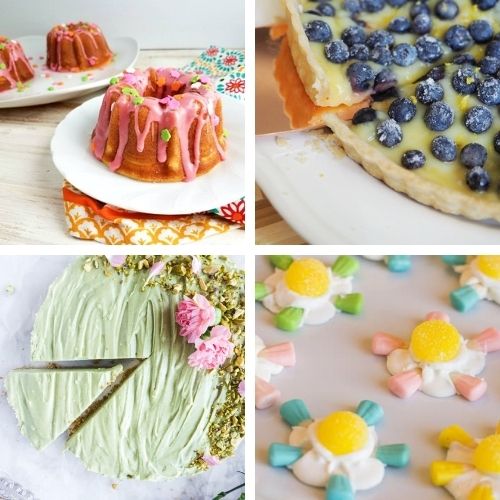 What's your favorite dessert to serve as you celebrate the arrival of spring?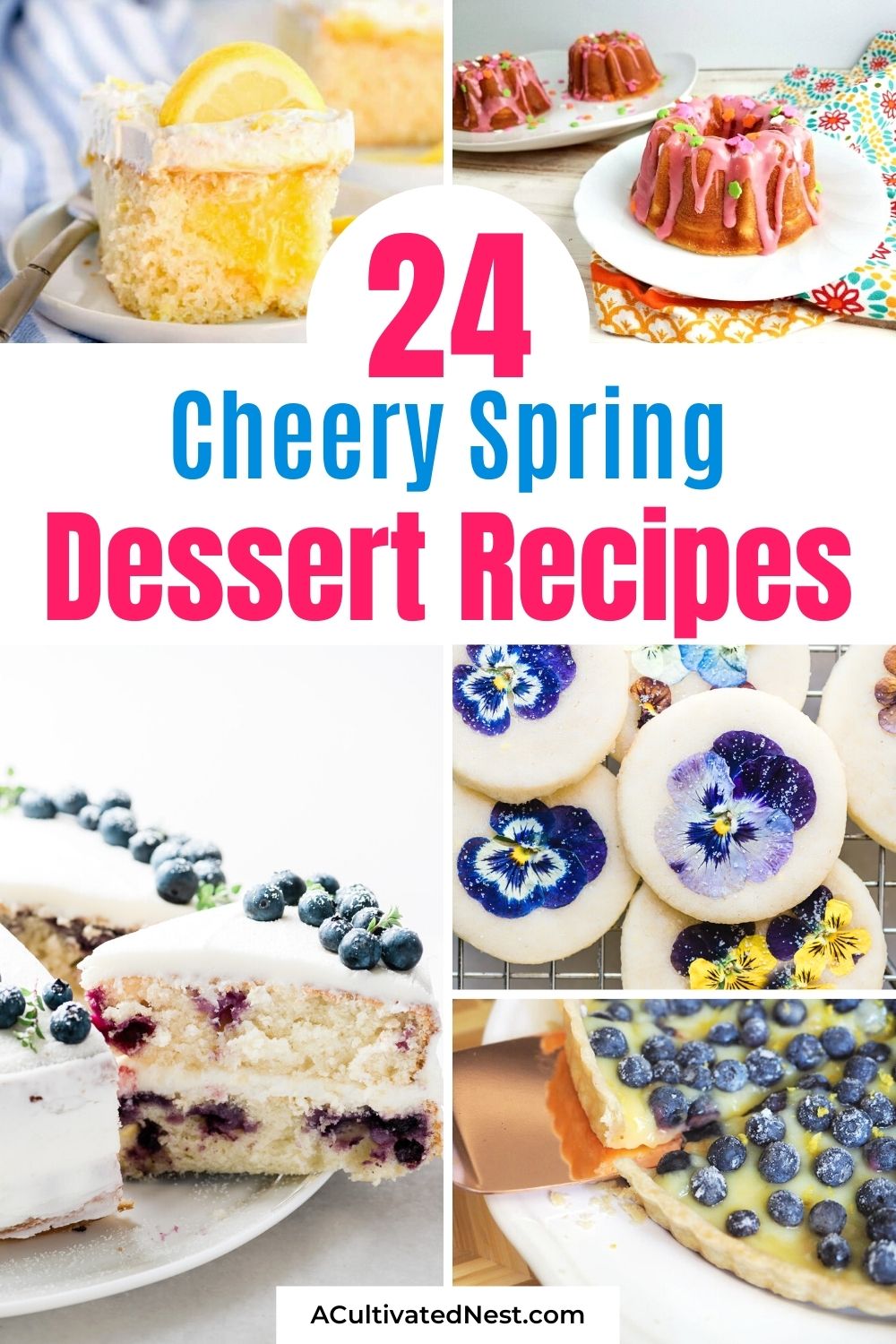 You might also be interested in: 20 Beautiful Dollar Store DIY Spring Wreaths