12 Fantastic Serving Tray DIY Projects.
Something so simple, like a serving tray, can make a huge difference in the style and look of a room. Whether you want to add some charm to your bedroom décor, or you want a functional tray, this list is going to have something for you. These 12 Charming DIY Serving Trays are easy to make and are a perfect way to update your space!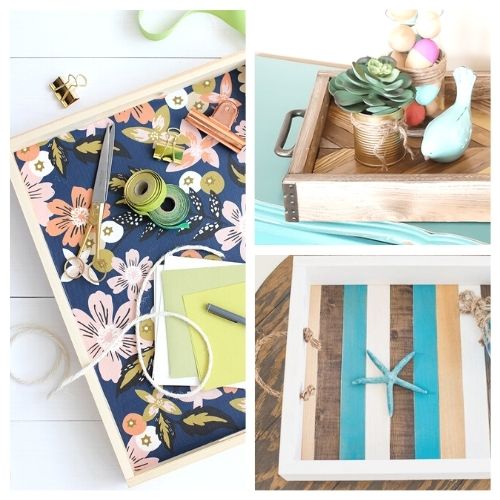 Disclosure: This post may contain affiliate links to Amazon and/or Etsy, which means that I may earn a small commission from some of the links in this post. Please see our Disclosure Page for more information.
Another fun thing about DIY serving trays is that you can give them as gifts or even sell them to earn some extra cash.
12 Charming DIY Serving Trays
You may be wondering how you can use your serving tray once it's made, so here are a few helpful ideas. Let's take a look at ways they can be used!
On your dresser. They are great for keeping lotions, perfumes, and jewelry organized. Plus, they look pretty too.
At your coffee station. If you have a coffee station, tea station, or hot chocolate bar at your house, add a serving tray. Then add mugs, stir sticks, and other items you like to keep on hand.
Use it for décor items. Have something pretty you want to show off? Place items like candles, small sculptures, unique bottles, and plants in a tray. It's a great centerpiece too.
Food and snacks. When entertaining guests, serve them with the treats on the tray. It's a lovely way to serve food and drinks!
Get creative! Don't be afraid to use your DIY tray in all sorts of ways. The options are endless!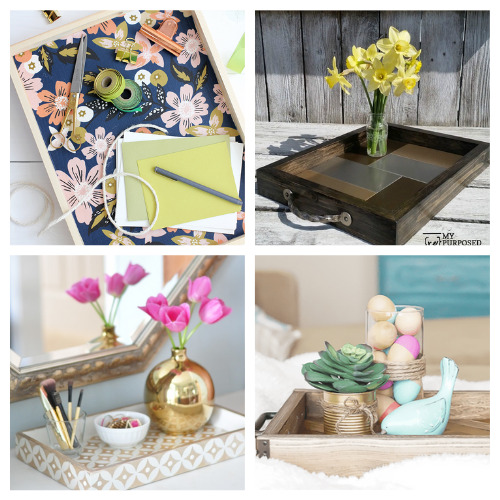 What style of serving tray do you like best?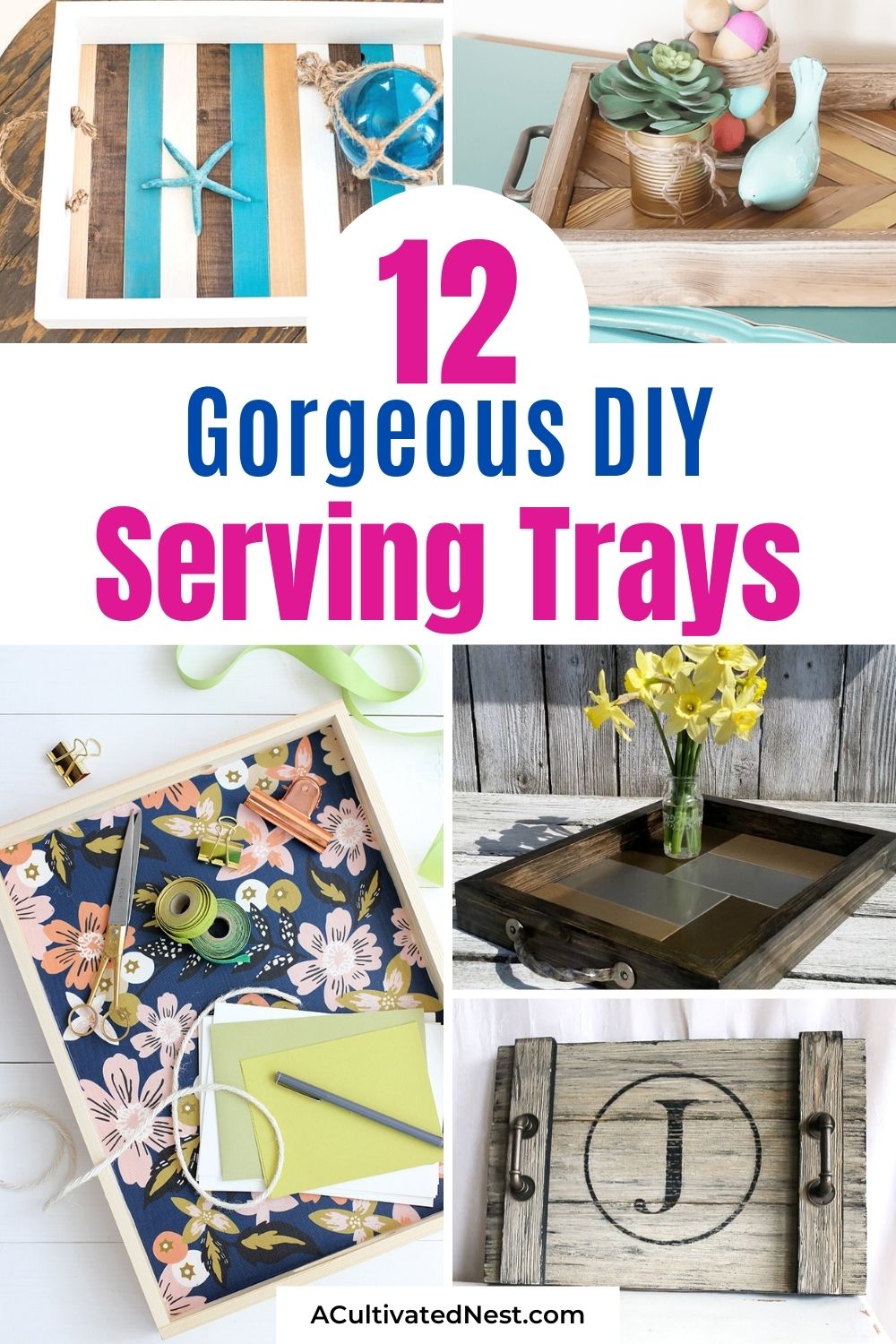 You might also be interested in: 12 DIY Dollar Store Home Decorating Projects