Frugal + Easy Garage Organization Tips.
Everyone loves an organized home, but what about the garage? It's the space you see every day when coming and going for the day. Not to mention that it's a valuable space as far as providing storage. So you definitely want the space set up so that it's easy to find things. I personally hate it when I can't find the rake or shovel I need and don't get me started on looking for a hammer and nails! Get your garage in shape with these 22 Brilliant Garage Organization Ideas that I've collected. Using these should make going into your garage a pleasure!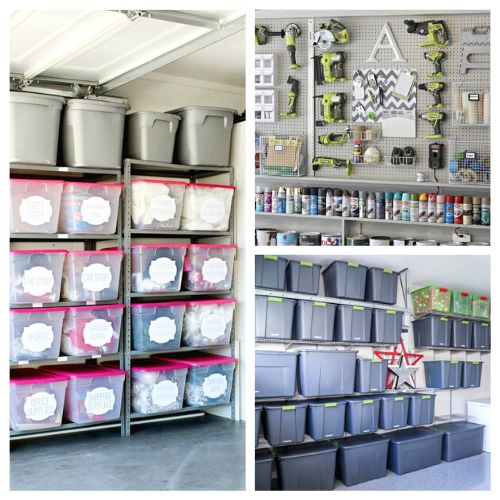 Disclosure: This post may contain affiliate links to Amazon and/or Etsy, which means that I may earn a small commission from some of the links in this post. Please see our Disclosure Page for more information.
Organize your tools, seasonal decor, sports equipment, and other items with these great ideas!
22 Brilliant Garage Organization Ideas
Organizing your garage doesn't have to be a giant chore! It will take a little bit of time and energy, but you will be enjoying your updated space in no time. Take a look at these helpful tips to get you well on your way to a happier garage!
Throw out the stuff you don't need. Do you have a bunch of bicycles your kids have outgrown or broken garden tools? There is no point in hanging on to that stuff any longer. Toss what can't be used and sell or donate the rest. There are always organizations and groups looking for items to have in a yard sale or to repurpose, so don't be afraid to check around.
Make sure to have enough lighting. If your garage is dingy and dark, it's a great idea to add in some lighting. You'll be amazed by how much better it will look when you can actually see what you have. Opt for hanging overhead lights to get the most use out of them.
Paint the walls if needed. If you have wooden walls that are dark or some other type that makes it hard to see, it's time to update. Adding a coat or two of a light-colored paint such as gray or bright white will add some charm and give the space a cleaner look.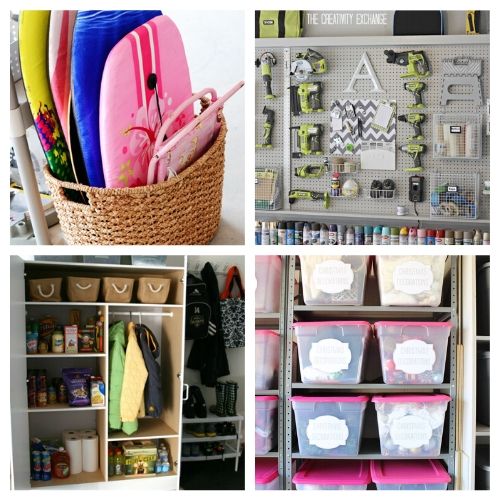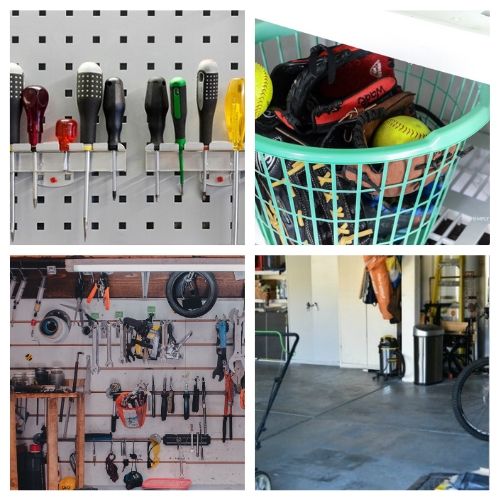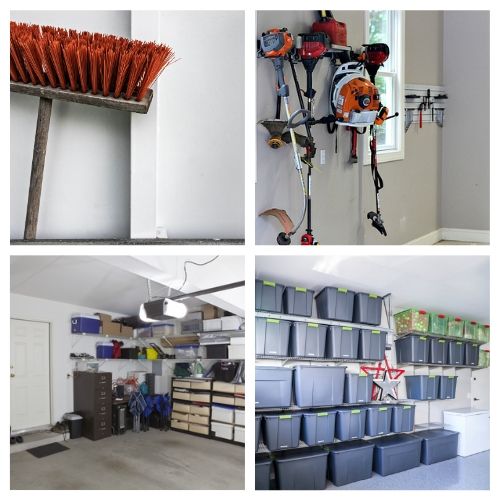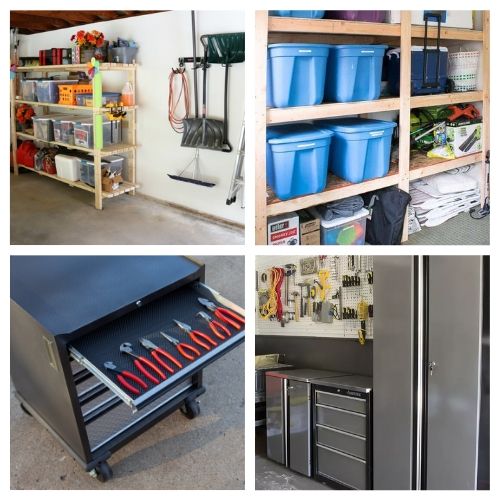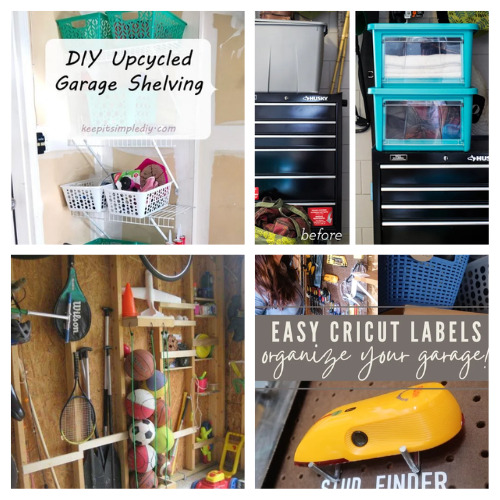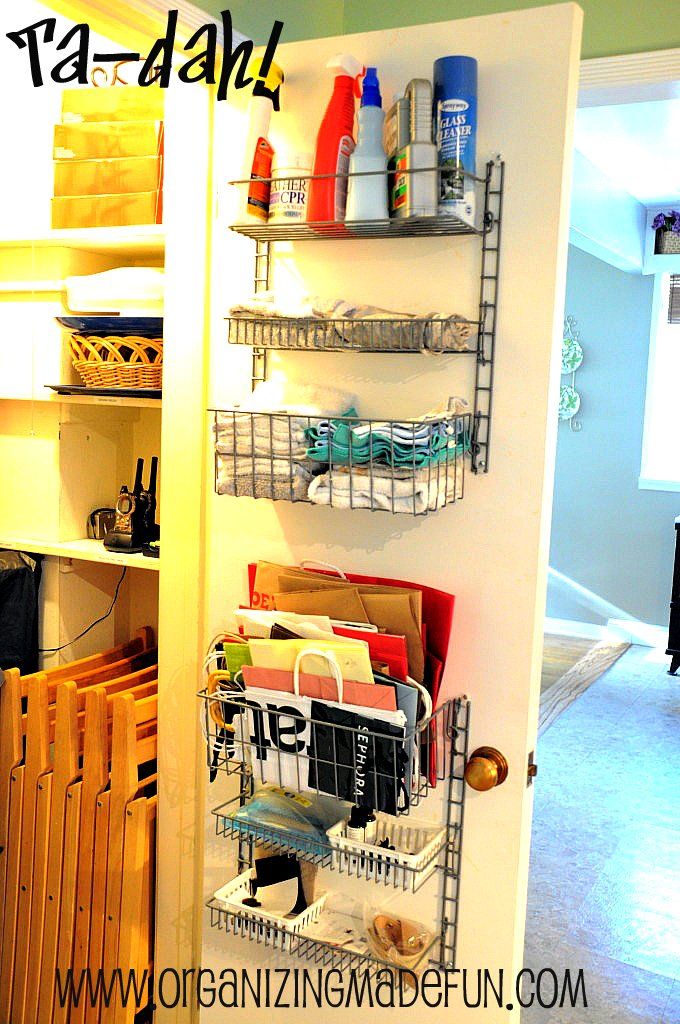 21. How YOU organize the garage from Organizing Made Fun
                    22. How To Organize Your Garage from Declutter In Minutes
I hope these garage storage ideas help you to maximize every inch of your garage! It may take you a weekend and some elbow grease to get your garage organized, but you'll be so happy you did!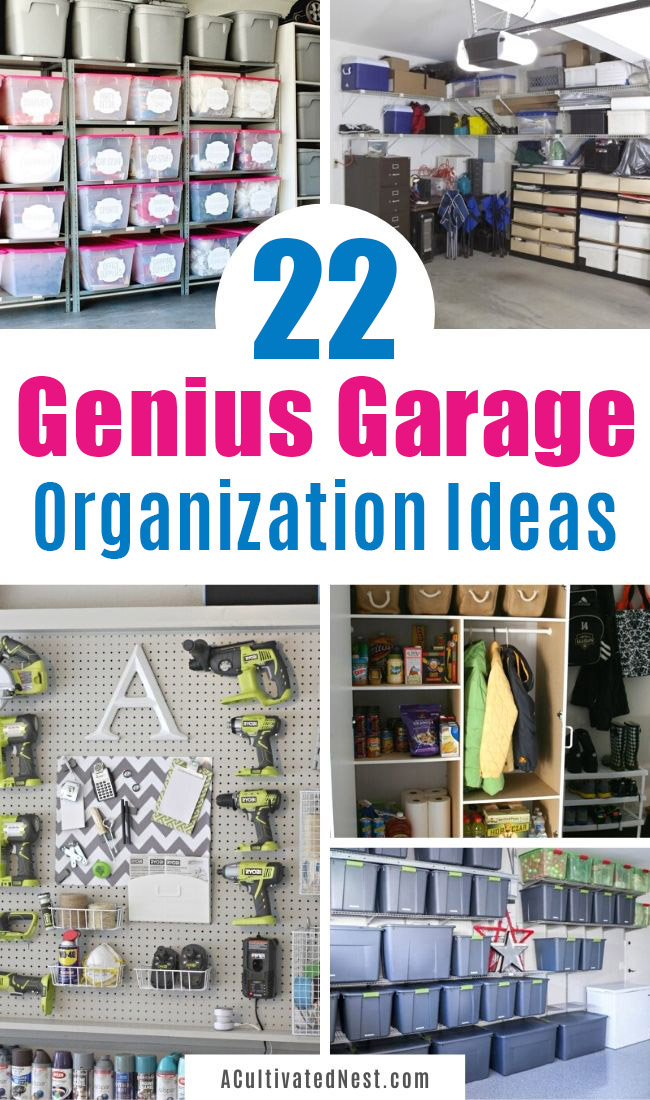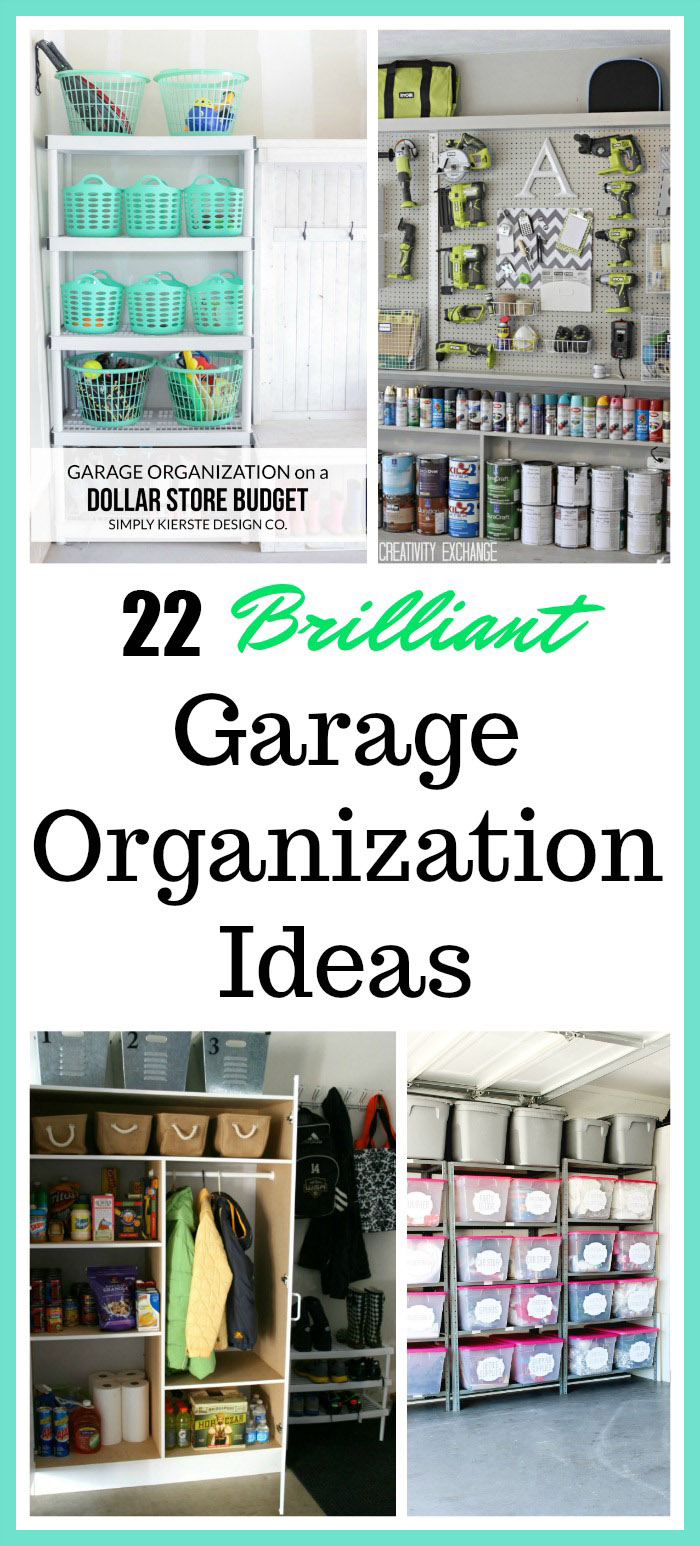 You may also be interested in: 199 Home Organization Hacks You Need To Try