Everyone loves an organized home, but what about the garage? It's the space you see every day when coming and going for the day. Not to mention that it's a valuable space as far as providing storage. So you definitely want the space set up so that it's easy to find things. I personally hate it when I can't find the rake or shovel I need, and don't get me started on looking for a hammer and nails! Get your garage in shape with these brilliant garage organization ideas that I've collected. Using these should make going into your garage a pleasure!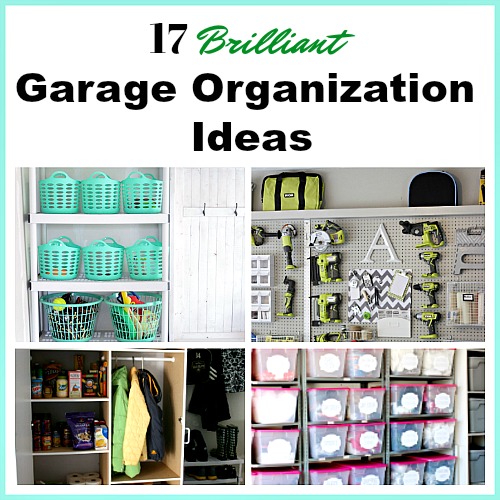 Disclosure: This post may contain affiliate links to Amazon and/or Etsy, which means that I may earn a small commission from some of the links in this post. Please see our Disclosure Page for more information.
Organize your tools, seasonal decor, sports equipment and other items with these great ideas!
17 Brilliant Garage Organization Ideas
I hope these garage storage ideas help you to to maximize every inch of your garage! It may take you a weekend and some elbow grease to get your garage organized, but you'll be so happy you did!
This post contains affiliate links to Amazon. Please see our Disclosure Page for more information.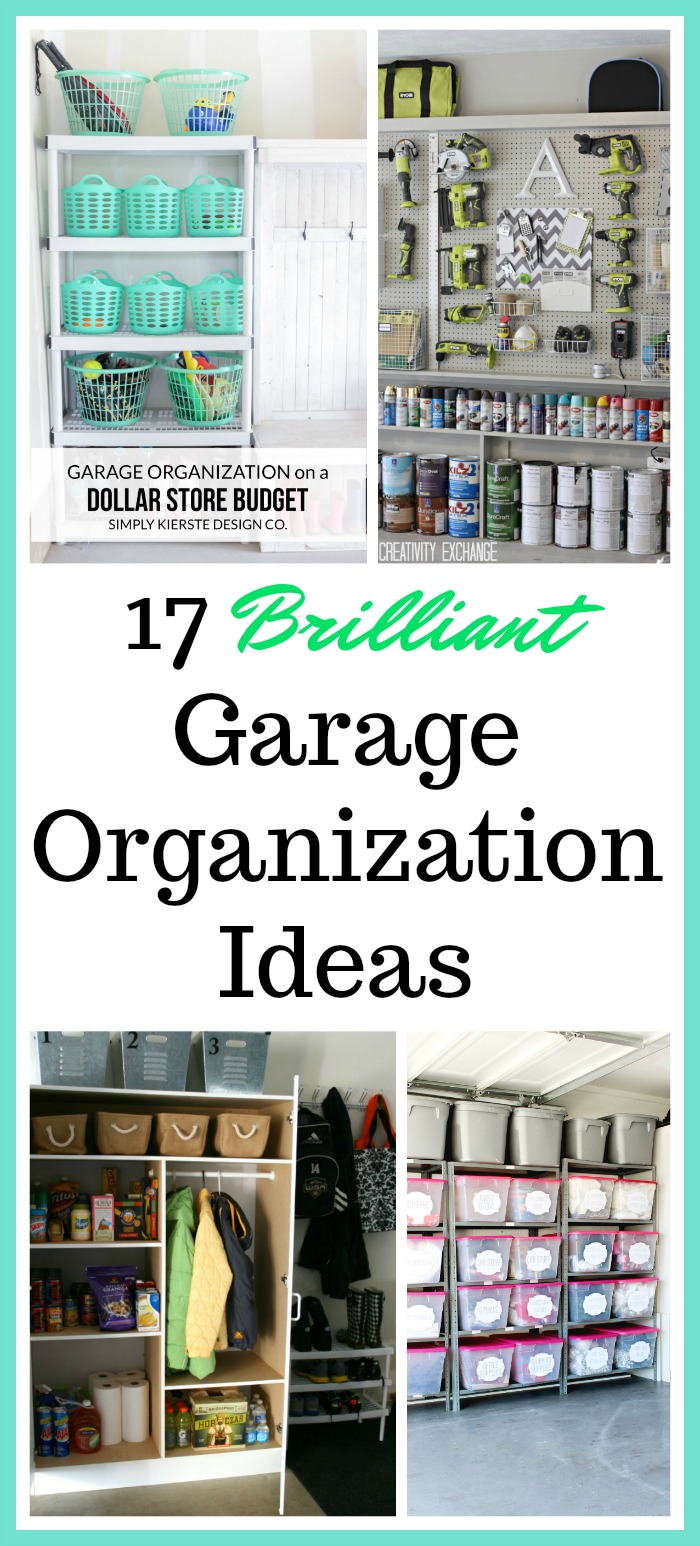 You May Also Be Interested In: 199 Home Organization Hacks You Need To Try