Gorgeous Homemade Bird Bath Ideas.
If you're looking for an enjoyable way to spruce up your backyard and give your feathered friends a treat, then consider making a beautiful DIY bird bath. Not only will it add charm to any garden space, but it's also easy enough for anyone – even those with little or no know-how in DIY projects- to complete. Get inspired and check out these 24 Beautiful DIY Bird Baths!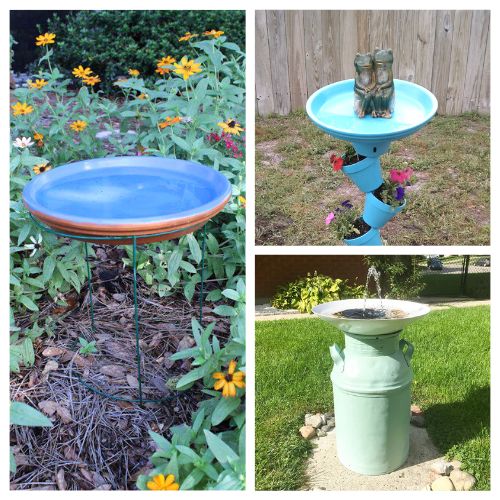 Disclosure: This post may contain affiliate links to Amazon and/or Etsy, which means that I may earn a small commission from some of the links in this post. Please see our Disclosure Page for more information.
DIY bird baths have so many unique possibilities when it comes to design and decoration, you'll have plenty of creative freedom as you create something that is truly uniquely yours. A beautiful birdbath can not only add to your outdoor aesthetic but can also provide a lovely place for birds to stop and take a dip.
Whether you're interested in creating a charming outdoor décor piece or looking for an easy project with a big result, the beautiful bird bath DIYs below will show you how to create the perfect bird bath that is sure to be both eye-catching and useful!
24 Beautiful DIY Bird Baths
Adding a bird bath to your yard is a great way to attract wildlife and add a touch of beauty to your outdoor space. But how do you go about decorating a bird bath? Here are some tips to get you started:
Choose a location for your bird bath that is away from trees or other structures that could provide perches for predators. You also want to make sure the area is level so that the water doesn't spill out.
Once you have found the perfect spot, it's time to start thinking about decoration! One option is to use colorful stones or pebbles to create a design around the edge of the bowl. You can also add greenery like ferns or mosses for a more natural look. If you want something really creative, try making mosaic patterns with different colored tiles.
Whatever design you choose, remember that simplicity is key when it comes to attracting birds. They won't be afraid to visit if there are few distractions in the area. So go ahead and enjoy adding this refreshing element to your landscape!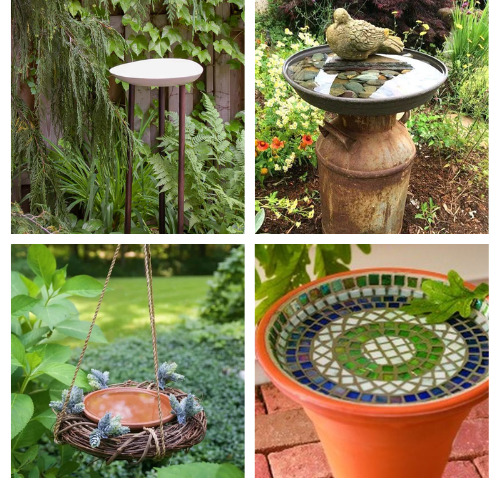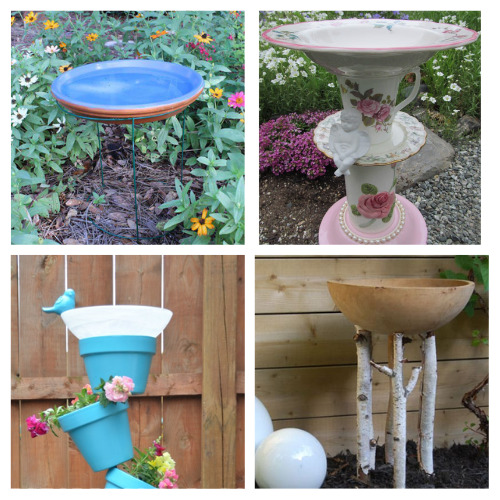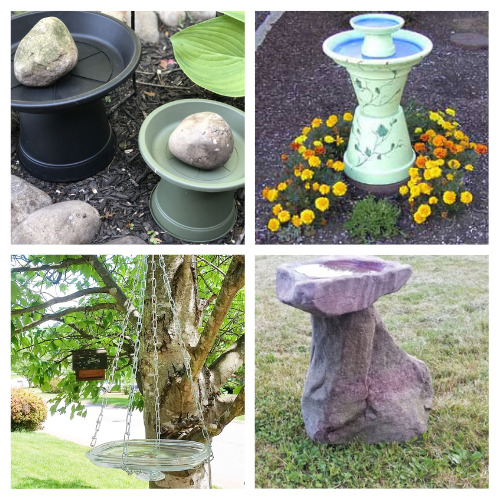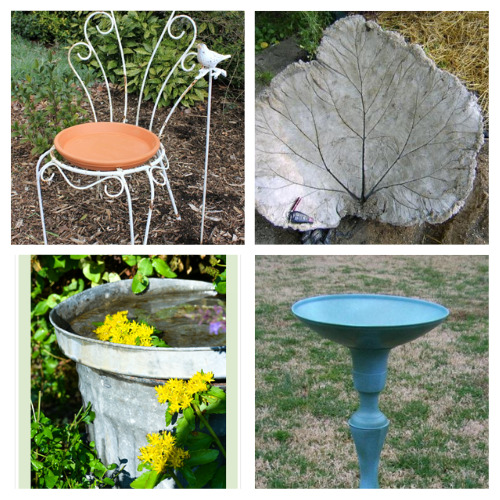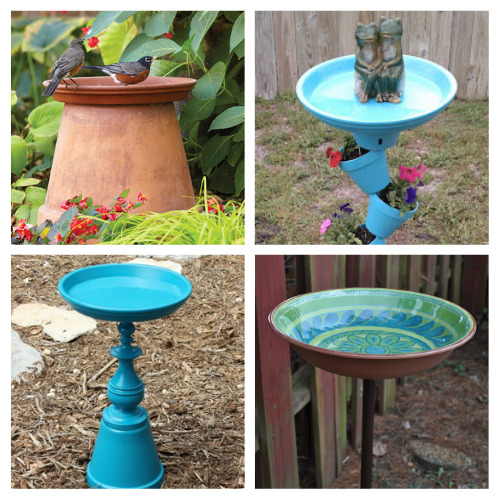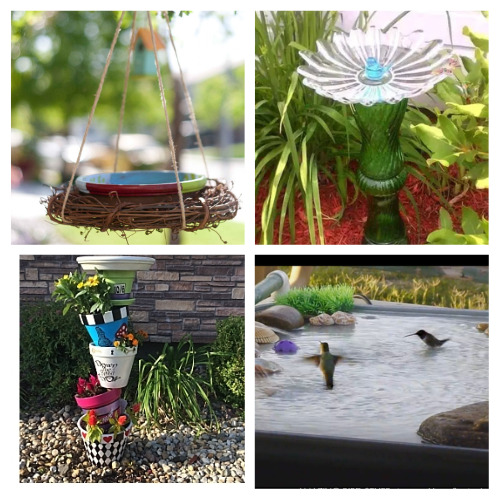 Which of these pretty DIY bird baths is your favorite?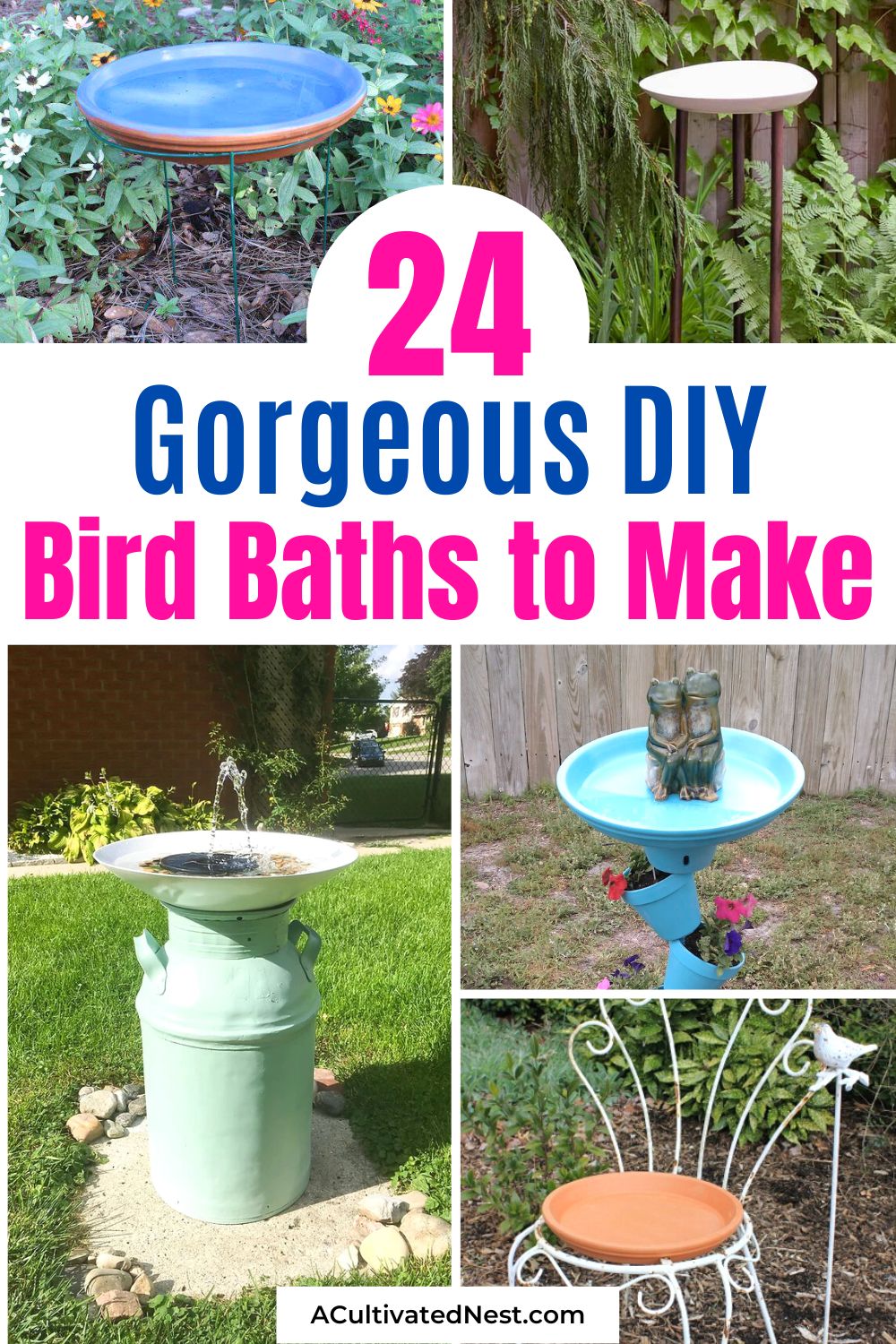 You might also be interested in: 16 DIY Birdhouse Projects