I hadn't been to Hobby Lobby in a while (it's in another town) but my husband had to go to Lowe's  yesterday (same town) so I popped in to HL to see what's new and walked out with a big fabulous sign for $4!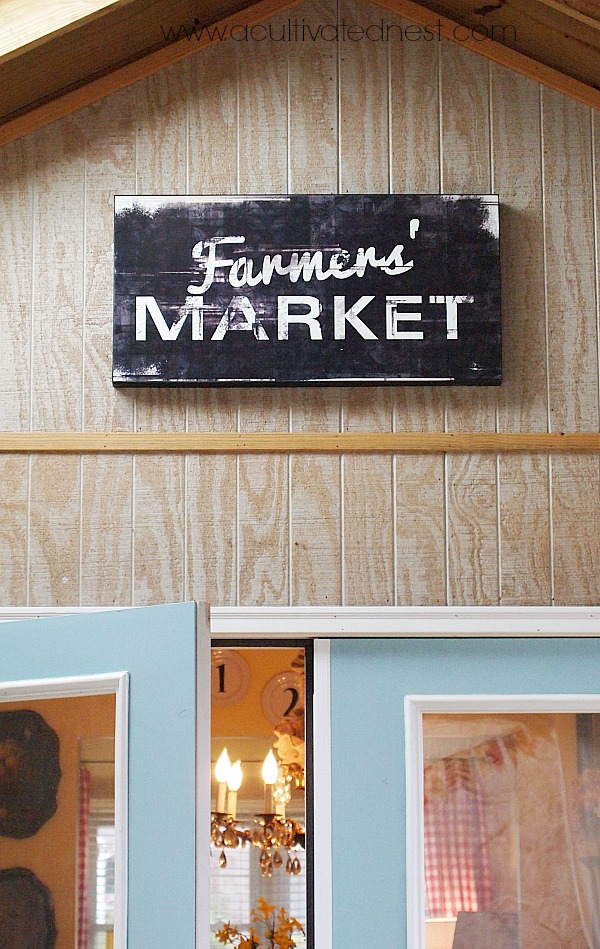 The cashier thought the price was too good to be true and called the manager over (which was annoying ) but he confirmed that it was indeed on clearance and the right price.  I have to say that they really do have the best clearance prices on home decor stuff out of all the stores I shop.
Disclosure: This post may contain affiliate links to Amazon and/or Etsy, which means that I may earn a small commission from some of the links in this post. Please see our Disclosure Page for more information.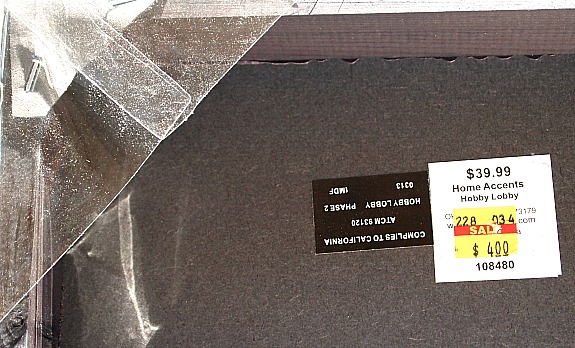 So I took down the sign I made out of an old fence board (I'm going to repurpose it in the garden) and put the new Farmers' Market one up in my screened in porch.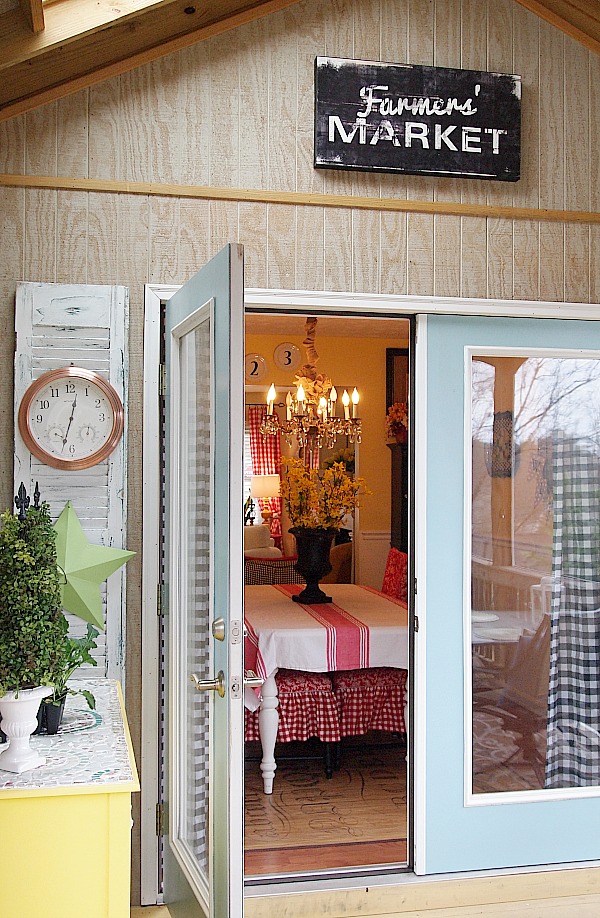 I think it looks nice with the black of the curtains that you can usually see through the patio doors.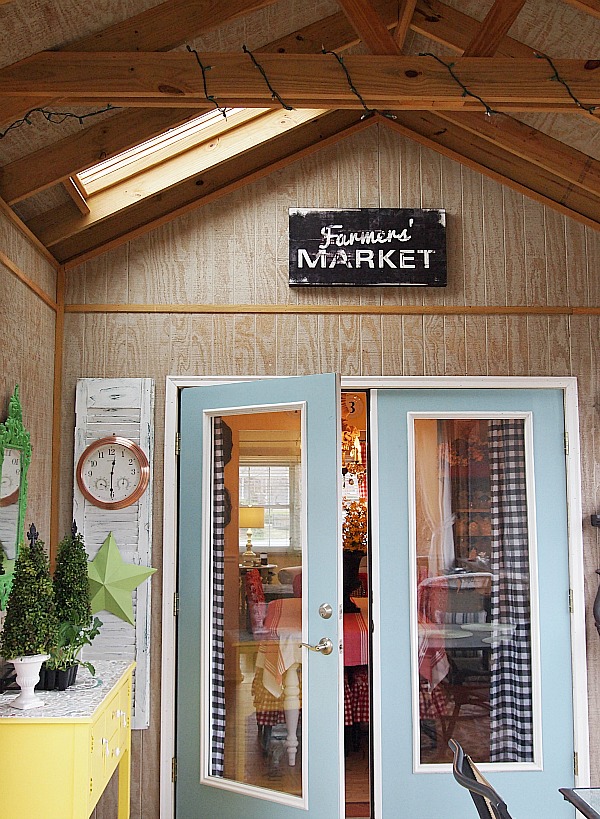 It's been a while since I've found such a good thrifty find!