Delicious Dessert Recipes that Use Halloween Candy.
I hope everyone had a fun Halloween! Do you still have some Halloween candy? There are lots of things to do with that candy if you don't want to eat it as is! Here are some scrumptious ideas for ways you can use up that leftover Halloween Candy.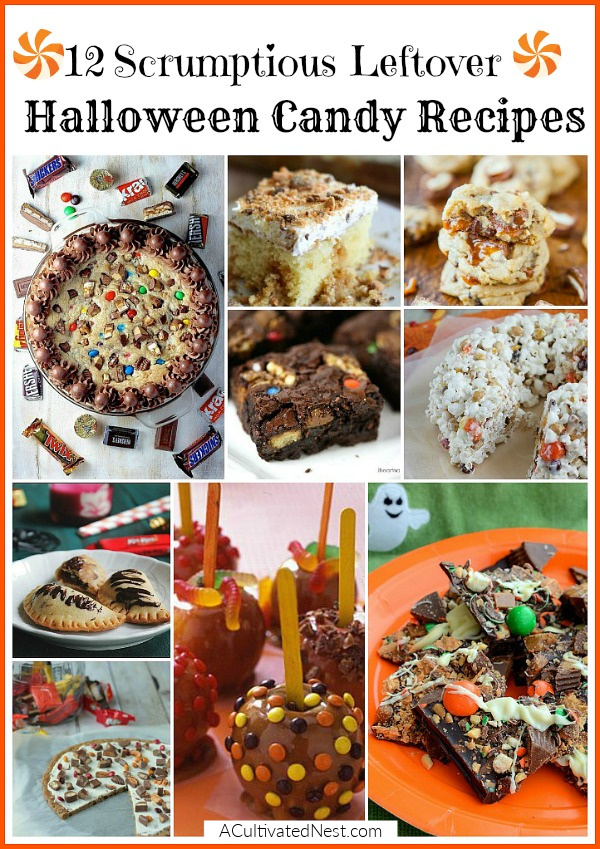 Get inspired to make some yummy Halloween candy recipes! I think that the candy that you can use in these recipes is fairly interchangeable.
12 Yummy Ways To Use Leftover Halloween Candy
Disclosure: This post may contain affiliate links to Amazon and/or Etsy, which means that I may earn a small commission from some of the links in this post. Please see our Disclosure Page for more information.
There are so many fun and tasty things about Halloween! Eating candy is just half of the fun. 🙂 When you can take the candy and transform it into something new it's even better. Here are a few tips and ideas to get you started:
Add the chopped candy to cookies. Use your favorite cookie recipe and add chopped candy. You could easily add chopped candy bars, M&Ms, or even candy corn.
Don't forget to mix some chocolate candies in your brownies. Whip up a batch of brownies and add in some of your favorite Halloween candies.
Make a fruit kabob for the kiddos and add some candy bars. Apples, strawberries, and chocolate go beautifully together! Plus, this encourages some healthy eating as well as enjoying the sweets too.
Make a trail mix! Throw some cereal, pretzels, candy, and nuts together in a bowl or large ziplock bag. Then you will have a yummy snack anytime you need one. It will give you some salty and sweetness too.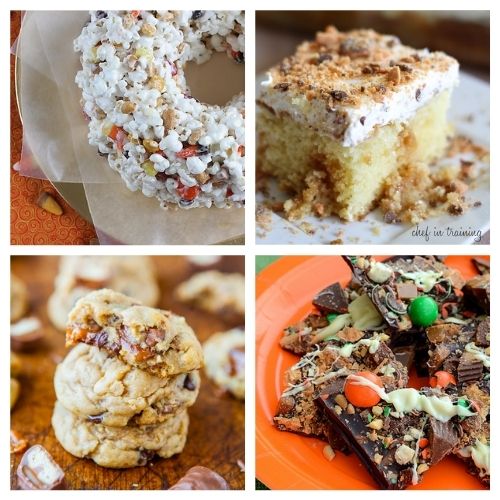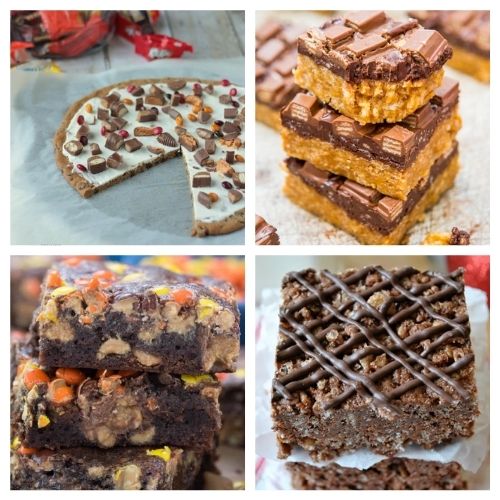 If you don't have any leftover candy you might want to head out to the stores and pick some up while they're on clearance just to try out these recipes!
You may also like: 25 Creative Candy Corn Recipes