Let's be honest; if we could all have an unlimited amount of money, budgeting would probably be much easier for most of us! However, since only a small percentage of the population has that much money, budgeting is pretty much a necessity for everyone. Although most people must have a budgeting system, not all budgeting methods are a one size fits all type of strategy. When it comes to how to actually make a budget for your household, you have to find the personal budgeting technique that works for YOU! Did you know that there's more than one way to make a personal budget? Actually there's quite a few! I discussed the Simple Budgeting Method here. But there's also the Zero-sum Method, 50/30/20 Budget Method and my favorite, the Envelope System. Here's an explanation of these 3 budgeting methods so you can find which budget is best for you.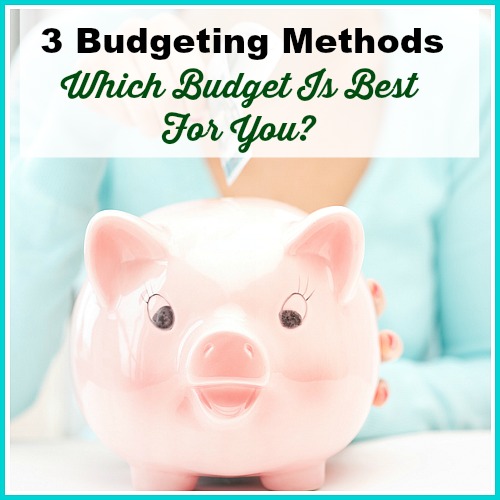 3 Budgeting Methods
1. 50/30/20 Budgeting Method
Disclosure: This post may contain affiliate links to Amazon and/or Etsy, which means that I may earn a small commission from some of the links in this post. Please see our Disclosure Page for more information.
When it comes to household budgeting, it should be about more than just scraping by. With the 50/30/20 budget, you are determining how much you should be spending and what you should be spending it on. With this budgeting method, you are dividing up your income into 3 different categories. This budget comes down to determining needs, wants and savings.
50% of your income is for essentials. – This means that if you make $3000 a month, no more than $1500 should go to the necessities in your life. This means half of your income goes to the things you absolutely have to pay including: housing, food, utilities, and transportation cost.
30% of your income is for personal expenses. – This means that if you make $3000 a month, no more than $900 should be used for personal expenses. This includes: dining out, gym memberships, vacations, and other things that are not a necessity to life.
20% goes to savings. – Because you never know what curve balls life will throw at you. So it's always important to have some savings. You should make a conscious decision to put 20% of your income into a savings account. This means that if you make $3000 a month, $600 per month should go into a savings account.
Using this method helps you allocate where your money should go. It also helps you figure out if you are spending 30% on living expenses and 60% on personal. It's a great way to figure out what you are spending and where. If you want to read a more in depth explanation of this budgeting method, check out All Your Worth: The Ultimate Lifetime Money Plan by Elizabeth Warren who coined the 50/30/20 rule in this book. She also wrote The Two-Income Trap: Why Middle-Class Parents Are (Still) Going Broke which I found a fascinating read.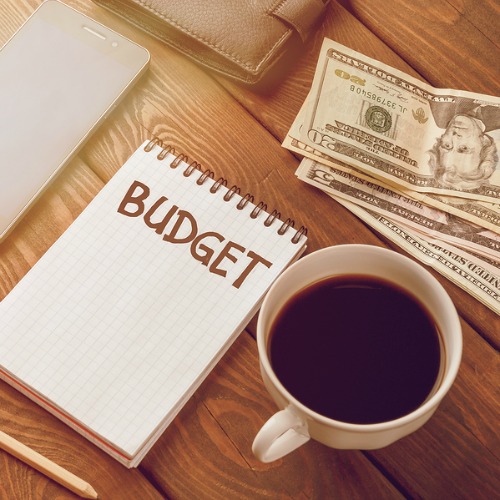 2. Zero-Sum Budgeting Method
If you are like most people, you find it hard to make budgets last and work. You think… I can splurge here and make up next month. Although you really intend to make up for it, the truth is, you probably won't. With a zero-sum budget, you are forcing yourself to spend EVERY SINGLE DOLLAR you make. However, you just won't be spending it the way you think…Because by spend, I really mean you will allocate every dollar!
With the zero-sum budget, you tell every dollar where to go. Because if you have money that has nowhere to go, it will get spent! Right? How many times have you looked in your checking account and thought "oh I have xx dollars left so I can spend it on xx"!  That won't happen with this way to budget.
Therefore, your total amount of income and the total amount spent will equal zero at the end of the month. If you pay all your bills and still have $500 left over, you need to spend that money by paying down debts, putting it in savings, adding it to your sinking funds, giving to charity or investing it if your savings are fully funded. Whatever works for you. For most people it will be paying down debt and increasing their savings. You can use the snowball system to help you pay down your debt. Of course if you find that you're spending more than you make each month then you have to start finding ways to cut back. I've written about lots of ways you can save money. Here's one to get you started – Money Saving Tips You Can Use Each Month .
A great article by personal finance guru Dave Ramsey's on this budgeting method is A Zero Based Budget – What and Why. The Financial Peace University DVD Home Study Kit is a great way to do FPU in the comfort of your home!
This way of budgeting does require discipline since you don't really have a ton of flexibility. So be sure to realize that it will probably take a couple of months of budgeting to get it working just right (actually that's pretty much true for any budgeting method).
Related: How To Make A Budget Binder
3. Envelope Budgeting Method
If you tend to swipe your card and end up in a pickle when bills are due, the envelope system may be the budgeting method for you. The envelope budgeting method has you use cash instead of a card (or virtual cash if you use a budgeting app like GoodBudget or Mvelopes). This method works great because you physically see how much money you have. When the money is gone, you stop spending. Here's a summary of how it works. I wrote a much more in depth post here – The Beginners Guide To The Cash Envelope System and also have free printable envelopes for you to use.
Calculate your bills. – First step is to calculate how much of your total income you need for bills each month. Subtract your bills from your total income to determine how much you have left over. Bills include: utility bills, mortgage/rent, and living expenses.
Make a budget. – Once you have a good idea how much you have left over, determine your categories. Then decided how much you want allocated to each category. Many people use the following categories: groceries, household items, gas, entertainment, gifts, savings, and fun money.
Make your envelopes. – For each category you choose, write that on a different envelope. Only put the budgeted amount into each envelope on payday.
Only use cash. – When you use the envelope method, it is important to only use the cash you put in the envelope. When the cash is gone, you have nothing left to spend on that category for the month.
Adjust as necessary. – If you feel a certain budget is not working, or you are running out of money too quickly, adjust your budget to meet your family's needs.
Budgeting is definitely personal and not all budgeting methods work for everyone. What budget works best for you and your family? Share your budget tips in the comments below!
This post contains affiliate links. Please see the disclosure page for more information. Thanks for supporting this blog!