I sometimes think that Easter dinner is one of the most inspiring celebrations – especially when it comes to side dishes! It is the beginning of spring, when fresh veggies are starting to hit the farmer's markets and grocery stores. It's a great time to save quite a bit of money on your produce just by picking what is in season, plus you can try new ingredients and recipes. And there are a lot of great Easter recipes out there! Here are 15 Must-Try Easter Side Dish Recipes! Try them for Easter dinner this year. You won't be disappointed!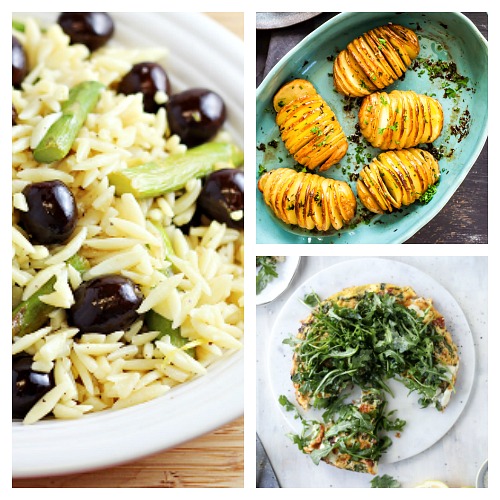 Disclosure: This post may contain affiliate links to Amazon and/or Etsy, which means that I may earn a small commission from some of the links in this post. Please see our Disclosure Page for more information.
The Easter table can be the most versatile holiday meal of the year. Not only are there a multitude of side dish options from vegetables to potatoes to baked breads and rolls – there are many many variations on each of these options. Also, Easter meals are often celebrated as breakfast, brunch, lunch and/or dinner!
15 Must-Try Easter Side Dish Recipes
From bacon wrapped green beans, to garlic roasted asparagus, to mascarpone mashed potatoes to bunny shaped buns- these Easter side dish recipes are sure to add color and great taste to your Easter celebration!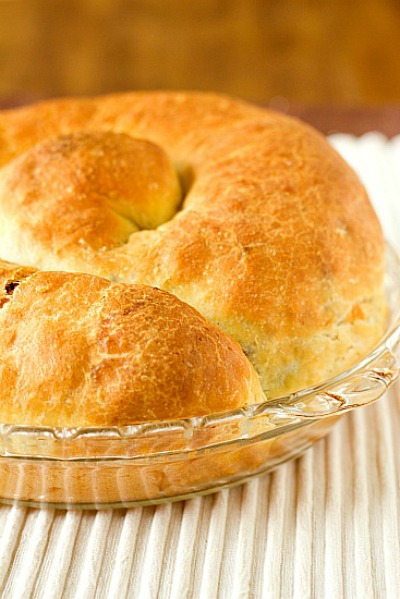 1. This Bacon and Cheese Easter Bread by Brown Eyed Baker requires a bit of planning and extra effort, but is going to be so worth it!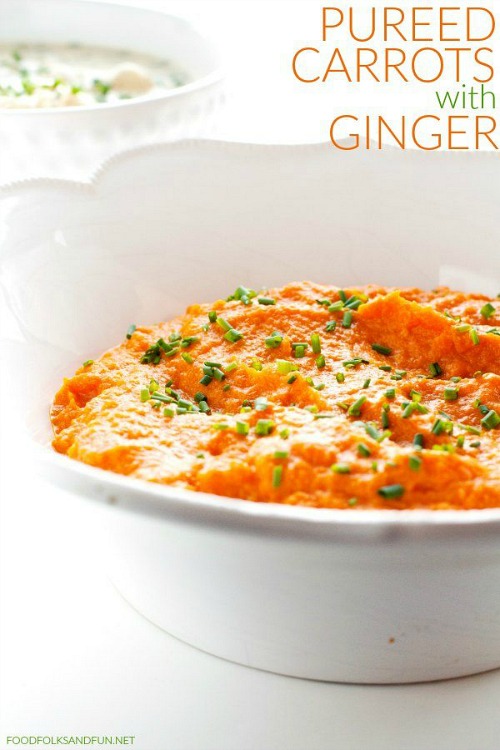 2. Carrots and ginger go very well together, and this Carrot Puree with Ginger Side Dish by Food Folks and Fun proves this!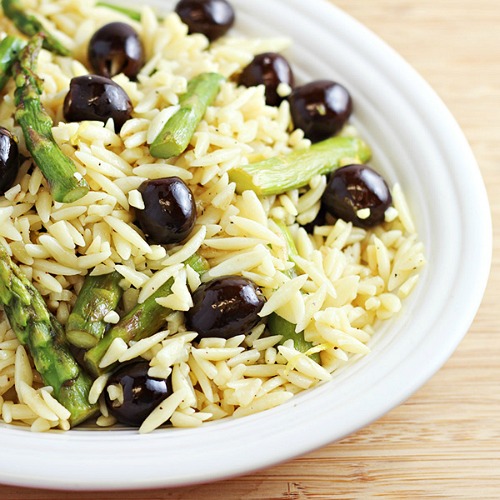 3. This Orzo and Black Olives with Asparagus by Home Cooking Memories is simple to prepare and will compliment any main dish on your Easter table.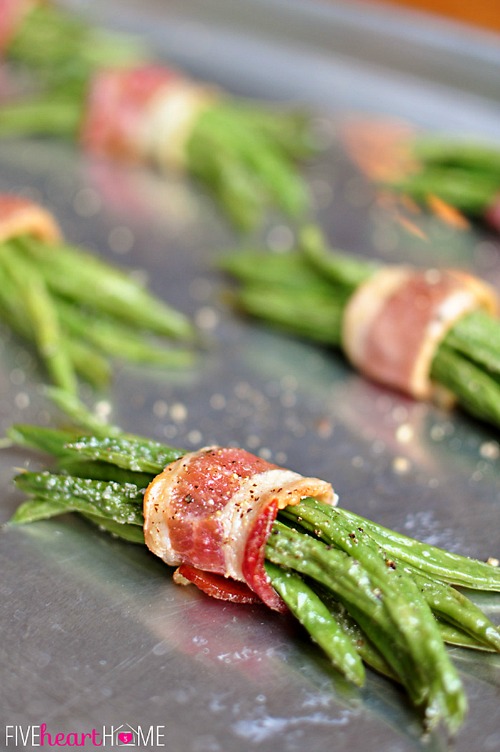 4. These Bacon Green Bean Bundles by Five Heart Home have jumped to the top of my must-try list! Pretty hard to go wrong with bacon.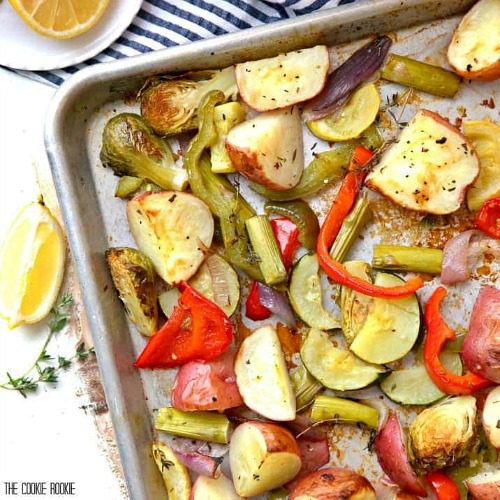 5. If you're looking for the perfect veggie side dish – you need to try this Easy Roasted Vegetables by the Cookie Rookie. You won't be disappointed!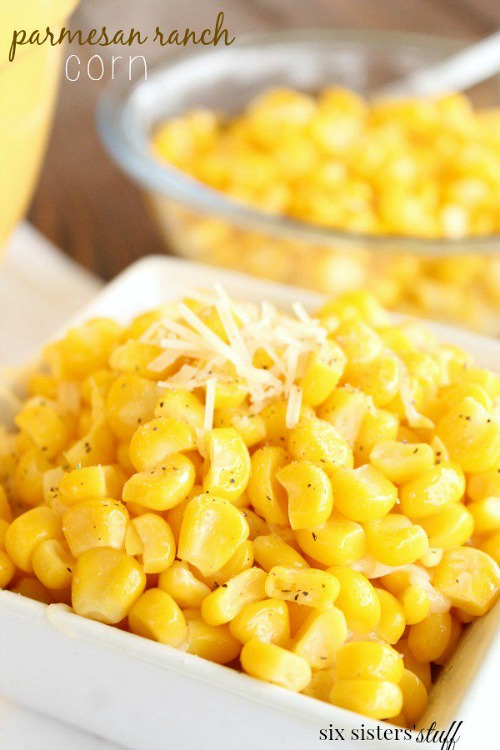 6. Corn is by far a favorite in our house, and this Parmesan Ranch Corn Side Dish by Six Sisters' Stuff is sure to be a crowd pleasure.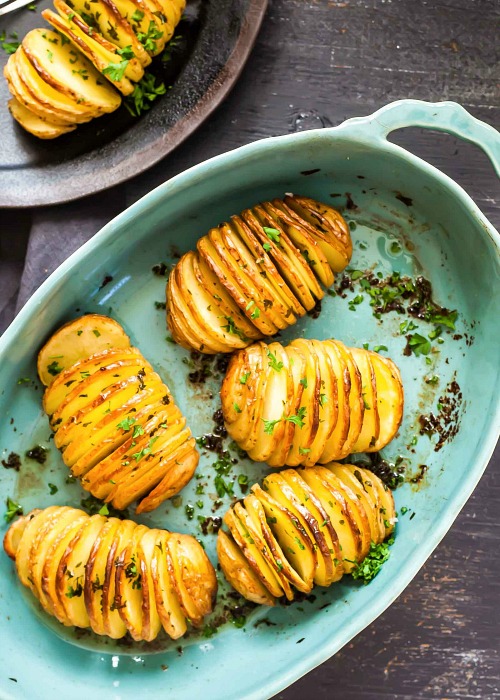 7. Potatoes always make a great side dish, and there about a million ways to enjoy them. Try these Crispy Hasselback Potatoes by Simply Recipes – easy to make and easy on the budget.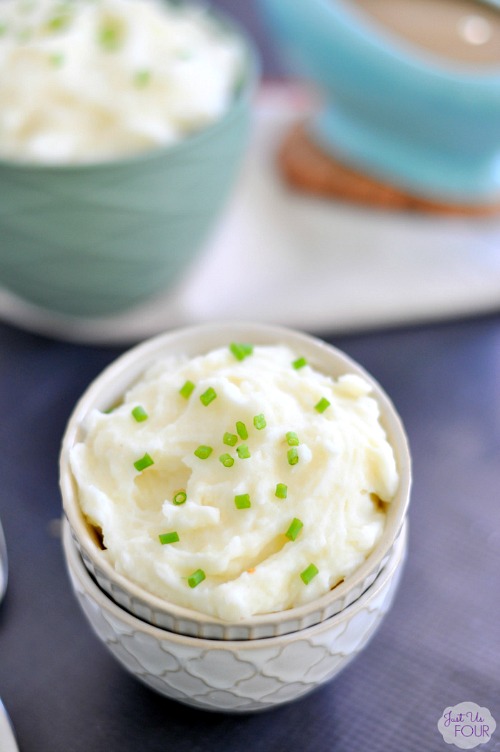 8. Here's another great potato Easter side dish- Mascarpone Mashed Potatoes by My Suburban Kitchen. They would make a stunning addition to your table.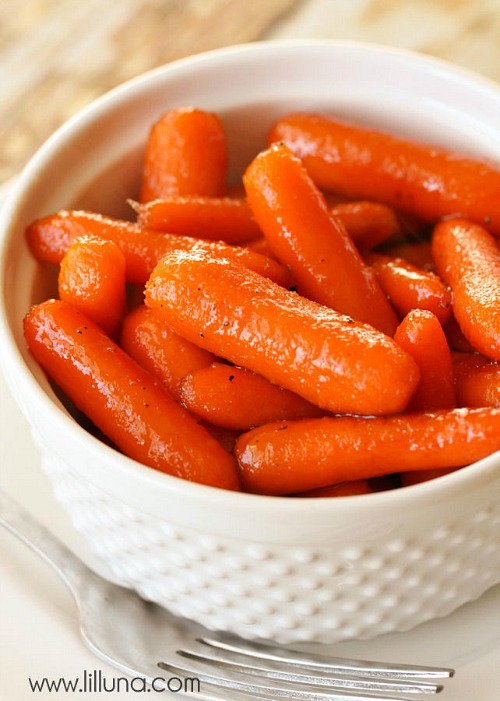 9. I love glazed carrots and these Brown Sugar Glazed Carrots by Lil' Luna are simple, tasty and everything you need in a side dish!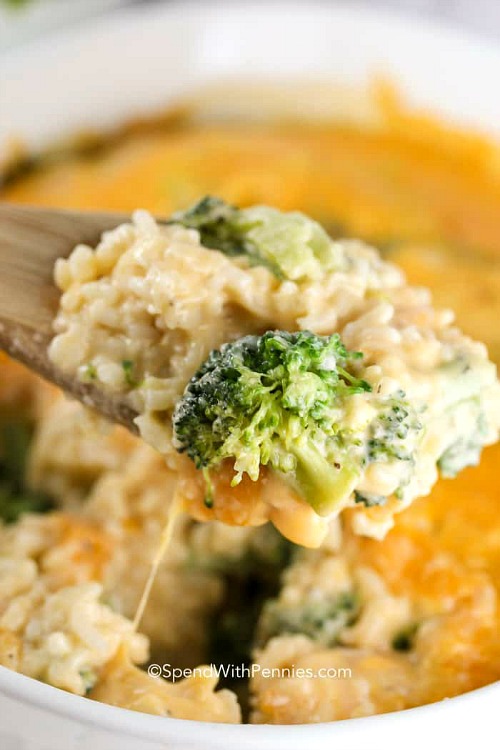 10. This Rice and Broccoli Casserole by Spend With Pennies is an ideal side dish, plus it would be a great way to use up leftover rice!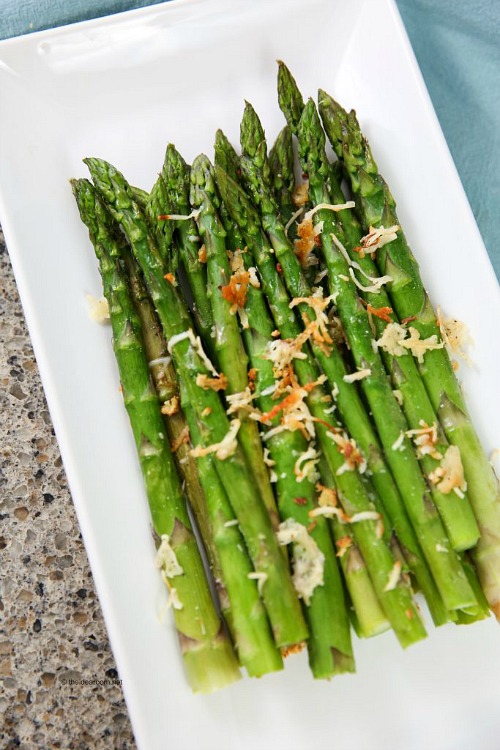 11. If you have yet to enjoy asparagus, this Garlic Parmesan Roasted Asparagus Recipe by the Idea Room is the best way to try it!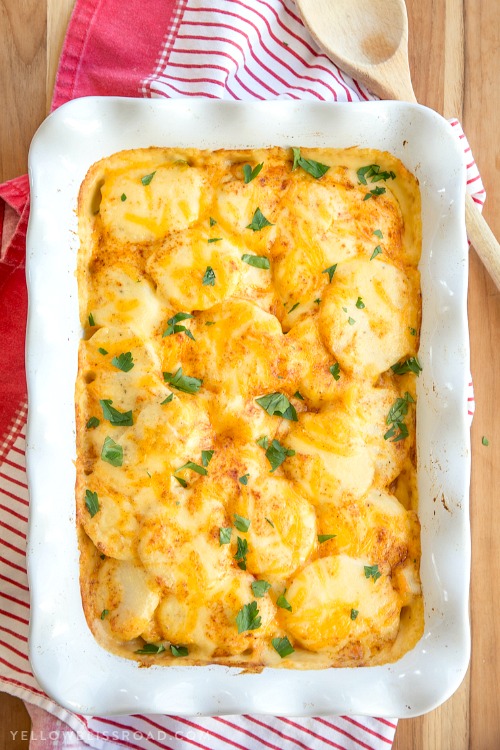 12. Scalloped potatoes are a classic Easter side dish, and these Cheesy au Gratin Scalloped Potatoes by Yellow Bliss Roads are sure to satisfy!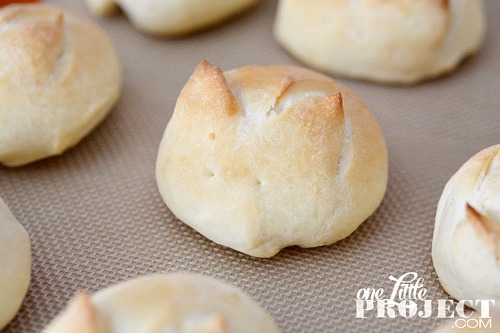 13. These Easy Bunny Buns by One Little Project are a must have for your Easter dinner menu. These are super cute and really very simple!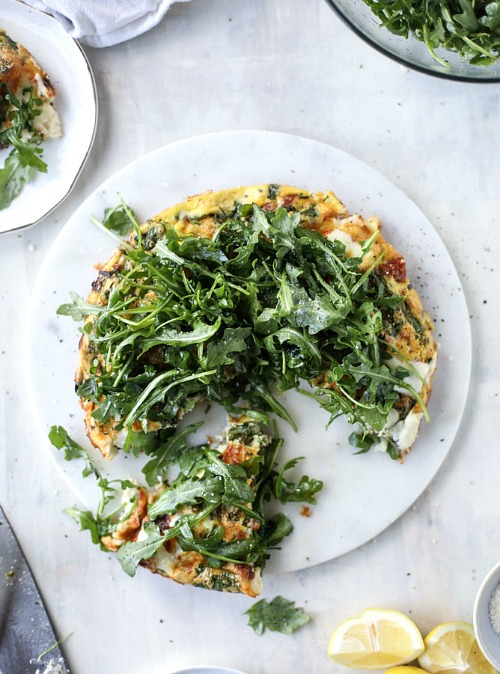 14. And this Spring Veggie Frittata by How Sweet Eats will go nicely with your roasted ham, and also make for excellent leftovers.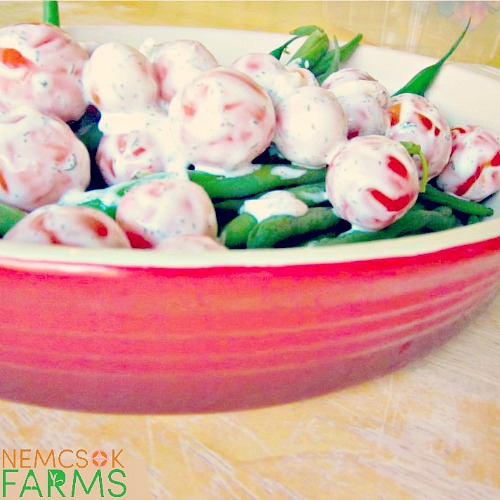 15. Switch up the traditional green bean casserole for this Green Bean Salad by Nemcsok Farms. Five ingredients with a nice fresh taste!
Tips for Easter Side Dish Success
As with all entertaining, whenever you can make something ahead, be sure to do so.  Dips, veggie prep, and sauces can often be made ahead.
Also, use gadgets. A KitchenAid mixer is literally that- an aid in the kitchen, especially when you're prepping a big meal.
Entertaining can often be crazy expensive, especially when a meal is involved, but there are some things you can do to cut your costs down without sacrificing on presentation and hospitality. You can save a lot of money by buying some items in bulk, such as rice, flour and other dry goods that keep well. For vegetables you are going to chop and cook anyway – ask your grocer for the ones that they are getting ready to discard, as you can often get them at a discount.
And one of the best ways to save money when hosting a celebratory meal is to make it a potluck! Share this list with all of your guests, and have everybody bring an Easter side dish!
What do you usually serve for Easter?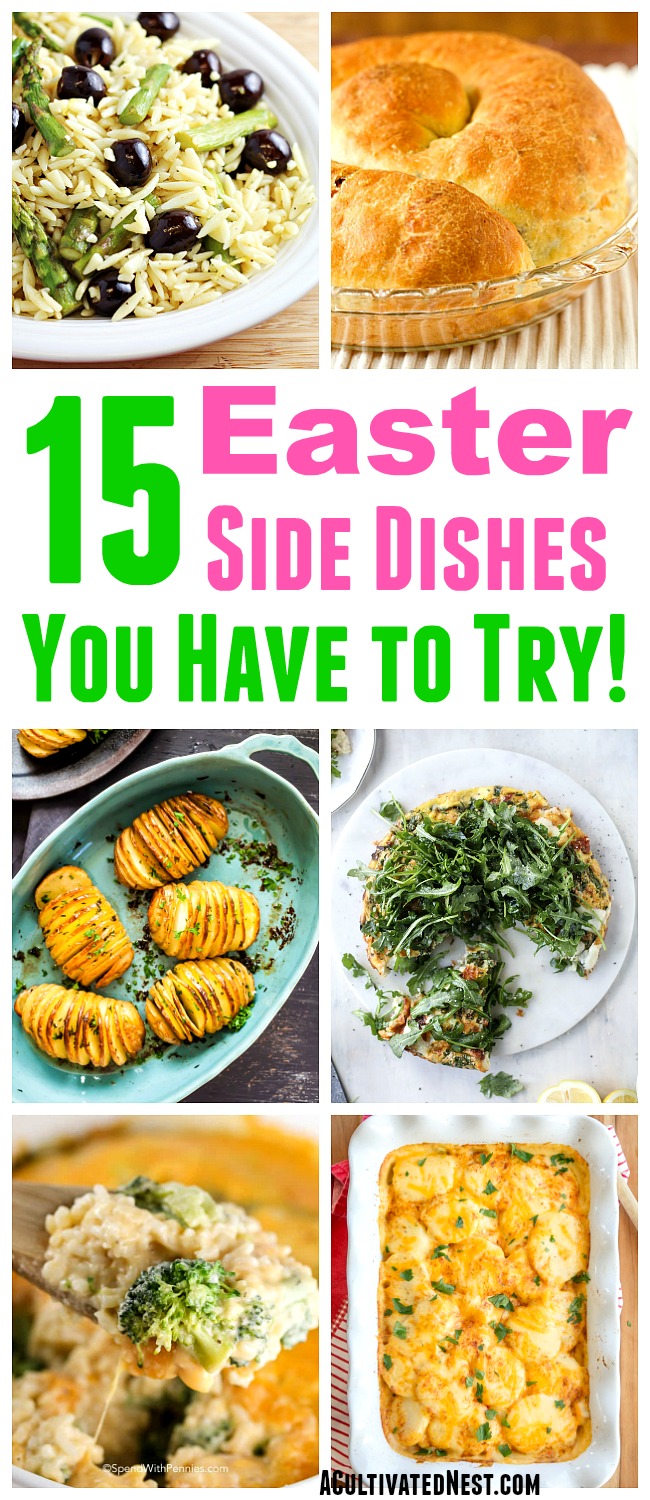 Written by ACN Team Member Evelyne N. : Evelyne is the fearless, axe wielding, quirky, hardworking and incredibly funny creative genius behind Nemcsok Farms and Knits' End. Who also has a weird fascination with soil, and wreaths.
You might also be interested in: 24 Unforgettable Easter Dessert Recipes