Spring has sprung around here! While half of the days are still rather brisk, the other half are nice and warm. Which means I've been starting to get back into the garden! It's okay if there are a few more freezing nights, as I have plenty of cleanup and prep to do before I'm ready to do any serious gardening. But after having not done much gardening the last few months, I'm out of shape! I come inside all achy and sore, and ready to soak in a nice bath. The only thing that could make a hot bath better? These Soothing Green Tea and Peppermint DIY Bath Salts! Here's how I made mine!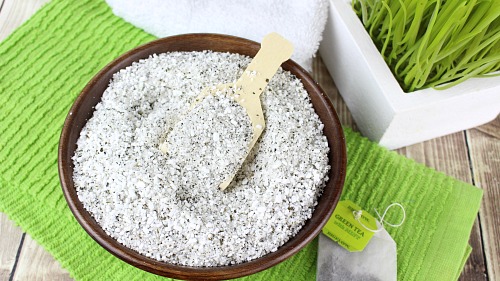 Disclosure: This post may contain affiliate links to Amazon and/or Etsy, which means that I may earn a small commission from some of the links in this post. Please see our Disclosure Page for more information.
Epsom salts are always my go-to for deep relaxation. But the other ingredients in this homemade bath soak will make your bath even more relaxing than if you just threw some Epsom salts in the water! The next time you're sore, or just want a really nice bath, you have to make these homemade bath salts!
Soothing Green Tea and Peppermint DIY Bath Salts
Yields: 3 cups of DIY bath salts
Materials
2 cups Epsom salts
1 cup sea salt
4-5 green tea with peppermint tea bags
5-6 drops peppermint essential oil
4 tablespoons almond oil
Directions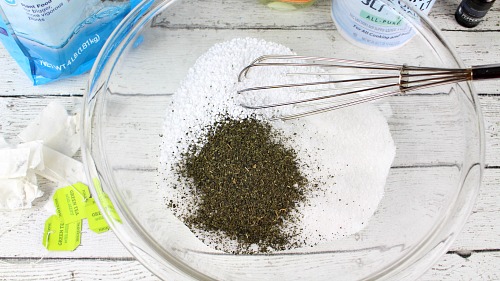 1. Add both salts into a mixing bowl and whisk to combine.
2. Open 4-5 tea bags and pour the contents into the mixing bowl. Whisk again to incorporate.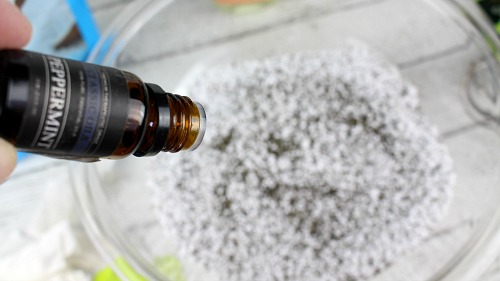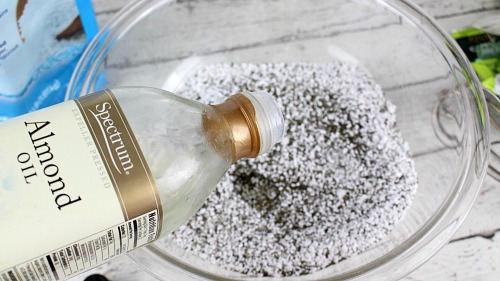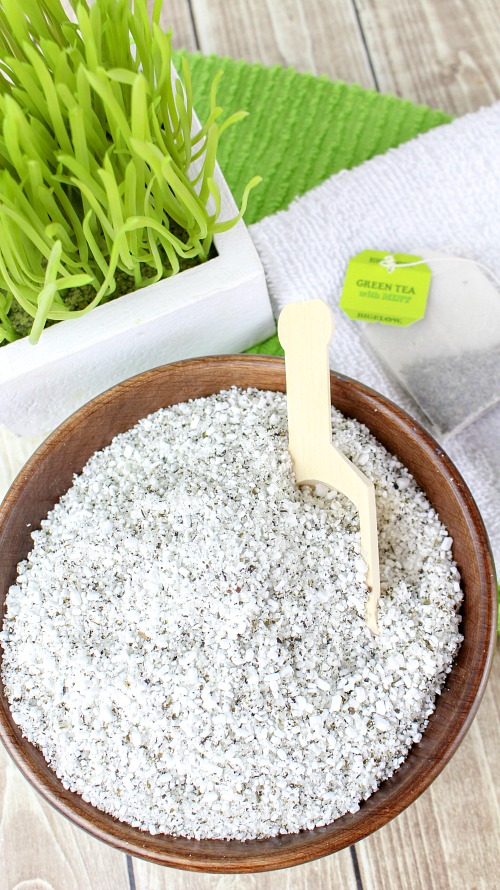 3. Drizzle the peppermint essential oil and almond oil on top and stir well until all of the ingredients are well mixed.
4. Cover the bowl and leave to sit at room temperature for 2 hours to allow the oils to absorb.
5. Transfer to an airtight glass container and store up to 3 months.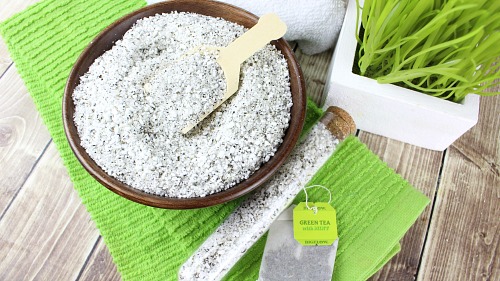 How to Use
1. Pour 1/4-1/2 cup of the green tea and peppermint bath salts into a tub of warm water. Stir the bath salts with your hand to help distribute.
2. Enjoy the uplifting and energizing aroma of peppermint as you sit back and enjoy your bath. Be sure to soak for at least 20 minutes to enjoy the full benefits.
Benefits
1. The Epsom salts will ease stress and relax muscles.
2. Sea salt contains magnesium, calcium and potassium which help absorb toxins in the body.
3. Green tea contains anti-inflammatory properties and antioxidants that soothe irritated skin.
4. Peppermint essential oil can act as a natural muscle relaxant by soothing achy muscles. It is also known for easing sinus congestion.
Do you like to soak in Epsom salts?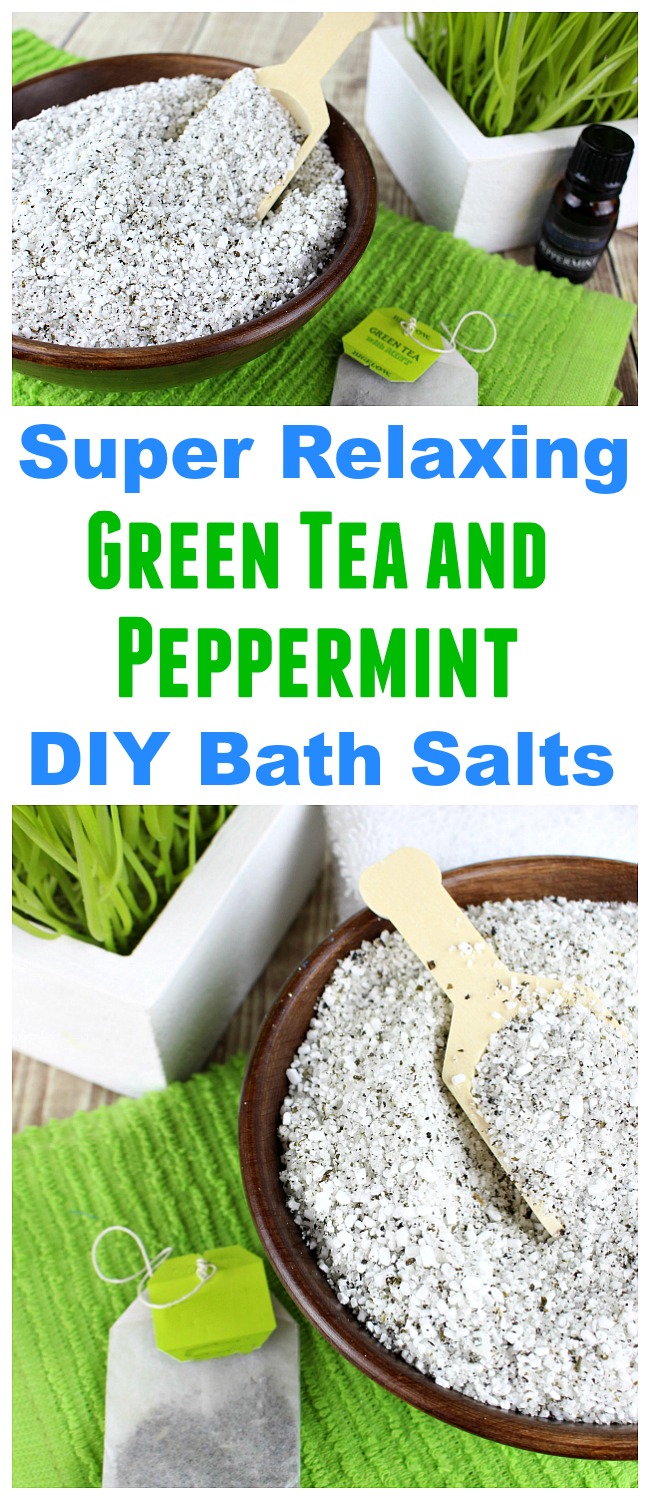 You might also be interested in: Tangerine Bath Salts