Fun Beginner Sewing Projects.
Have you ever wanted to make your own clothes, sew your own curtains, add some personal pizazz to your décor, or gift some lovely handmade items, but balk at the idea of sewing? If you recall we once shared a collection of 20 Easy Sewing Projects to get you started, and now we're back with 20 More Easy Sewing Projects for Beginners to keep you inspired and crafting all through the cooler months.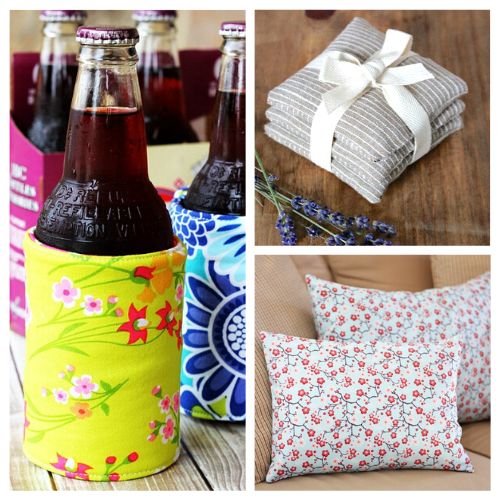 Disclosure: This post may contain affiliate links to Amazon and/or Etsy, which means that I may earn a small commission from some of the links in this post. Please see our Disclosure Page for more information.
From decorative pillows, to delightful lavender sachets, there are a handful of projects here for you to add some personal DIY style to your space. Also, we have found a fabulous infinity scarf, a circle skirt, and a lovely cardigan to add some budget-friendly style to your wardrobe. Plus, there are heaps of DIY gift ideas!
20 More Easy Sewing Projects for Beginners
Here are some tips to consider before you start on these easy sewing projects
Use fabric scraps for as much as you can. Old clothes, sheets, towels, etc. can often be upcycled into fabric for other projects! Sewing quilts and baby blankets for charities is always a great idea, and you're sure to find some like-minded crafters!
Start with simple projects. When people begin sewing, I think it is important to start with simple projects that can be completed in around an hour. Tackling a quilt may need to wait until you have a little more experience.
Borrow a sewing machine. One more thing I should add is that if you don't have your own sewing machine, and just want to 'try' sewing before buying one, often local clubs and even libraries may have one you can borrow or rent. And when you're ready to get a sewing machine of your own, you can find some nice ones on Amazon for around $100 or less. And remember that you don't have to go to your local crafts store and deal with a limited selection of fabric. You can browse through a huge selection of fabric by the yard on Amazon.
1. Pom Pom Infinity Scarf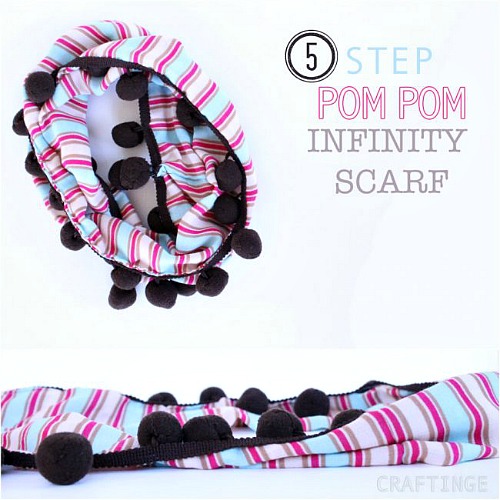 A fabulous Pom Pom Infinity Scarf by Thirty Handmade Days is going to keep you warm, happy, and decisively stylish.
2. Decorative Pillows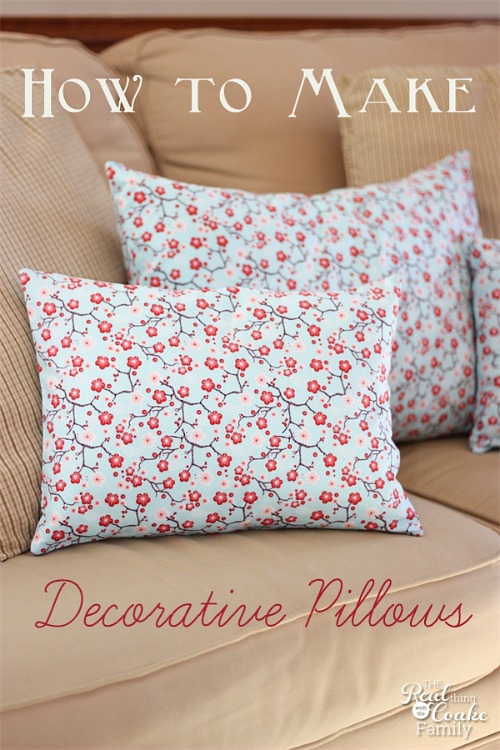 These Decorative Pillows by the Real Thing with the Coake Family are super easy and can be done in so many different fabrics that you can literally add homemade décor to any and every room in your home (and those of all your family and friends!).
3. Zippered Pouch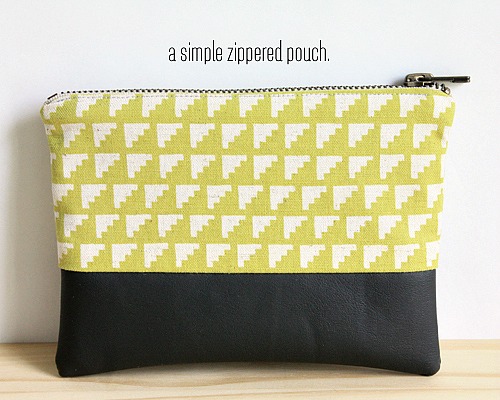 This colorful Zippered Pouch by Skip to My Lou is perfect for giving as a gift or keeping for yourself. Change up the fabric you use and you can make a pouch that fits any holiday or season!
4. Half Circle Skirt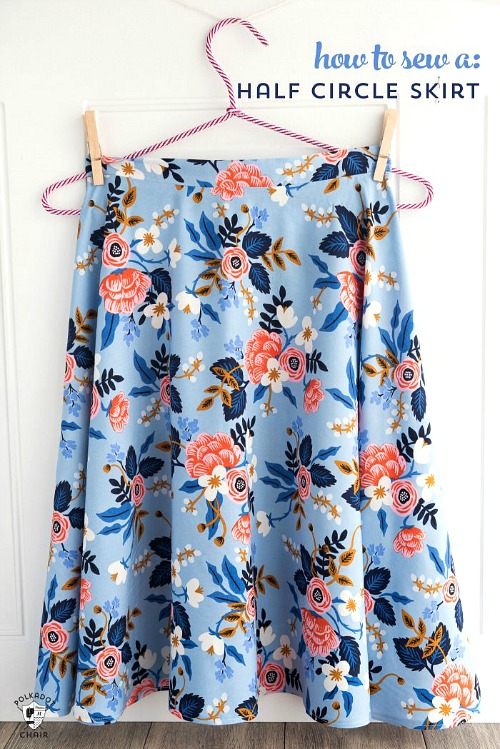 I love this pattern for A Half Circle Skirt by the Polka Dot Chair and plan on making as many as I can, for like all the girls in my family.
5. Kimono Cardigan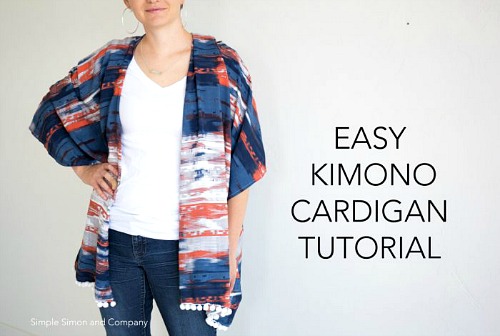 This Kimono Cardigan by Lolly Jane is going to be a perfect addition to your wardrobe and will be appreciated on those cooler evenings.
6. Lavender Sachets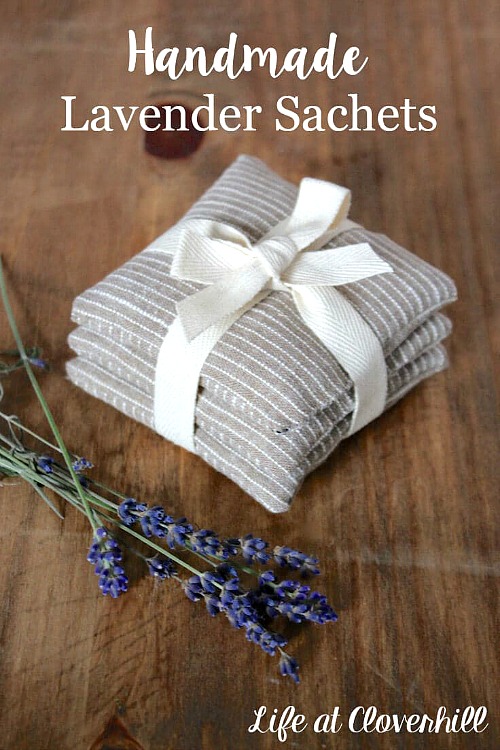 If you try any of these sewing projects for beginners, you have to try this one. Make dozens of these Lavender Sachets by Kenarry, and put them everywhere! Gift them to everyone. The dried lavender in them smells divine.
7. Dinner Napkins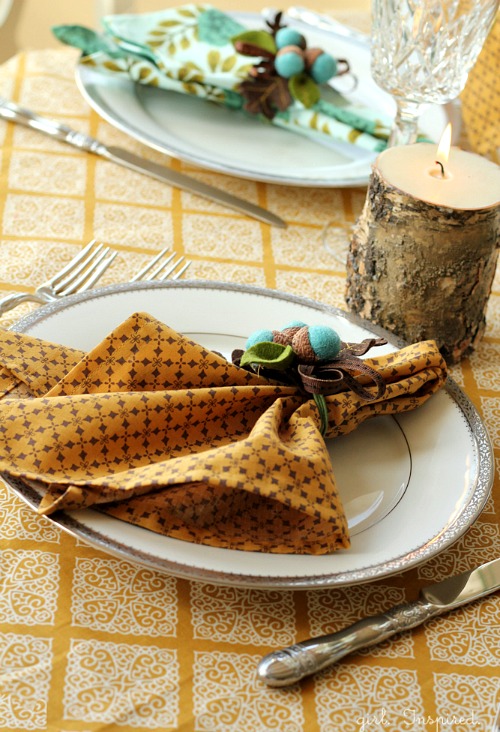 I have been meaning to make our own Dinner Napkins by Girl Inspired, for quite some time now, and it has moved way up the list, as our current supply is starting to get a little worn.
8. Insulated Beverage Holders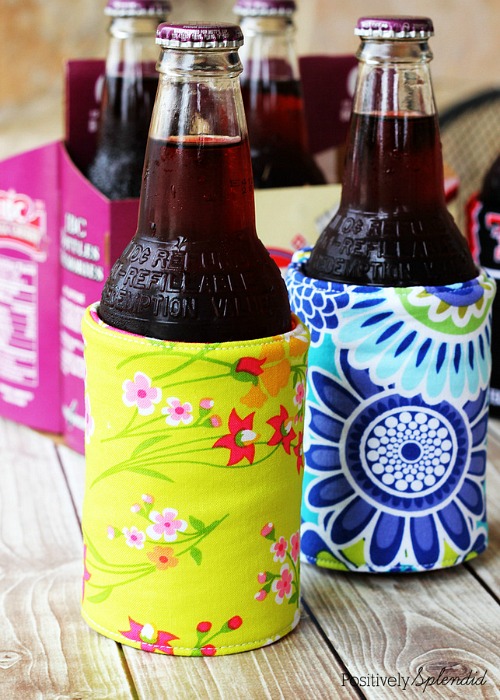 Oh my! When I saw these Insulated Beverage Holders by Positively Splendid, I just knew I had to share it with you! I want some for myself and my forty closest friends!
9. Outdoor Chair Cushions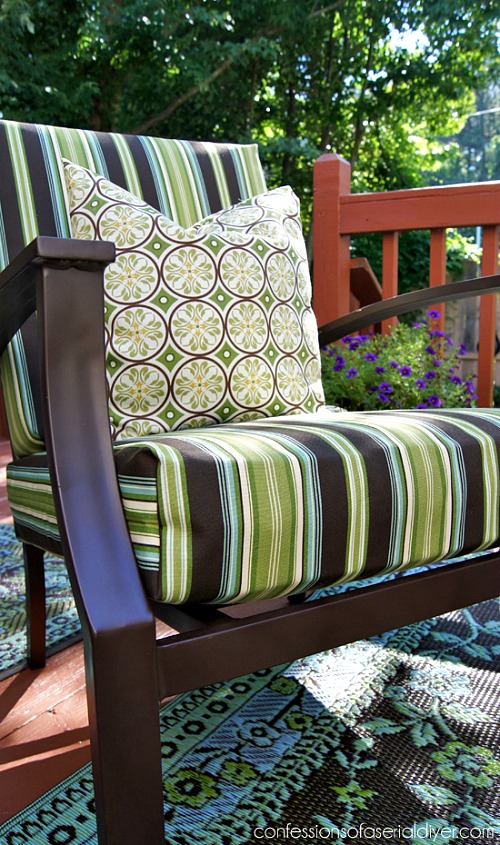 This is another project I an anxious to check off my to-do list. Outdoor Cushion Covers by Confessions of a Serial DIYer have come to my attention at just the perfect time – and I am looking forward to getting started.
10. Easy Handwarmers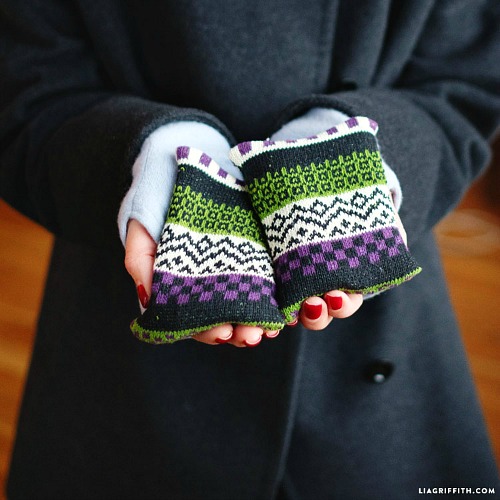 These Easy Homemade Hand Warmers by Lia Griffith are also something you're going to want to mass produce for all your loved ones. And the DIY is so easy!
11. Drawstring Back Pack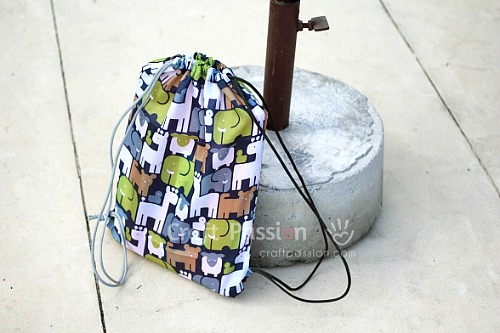 A Drawstring Back Pack by Craft Passion is easy to make and will be appreciated by all! Perfect for all the things kids like to bring with them. 
12. Snuggle Blanket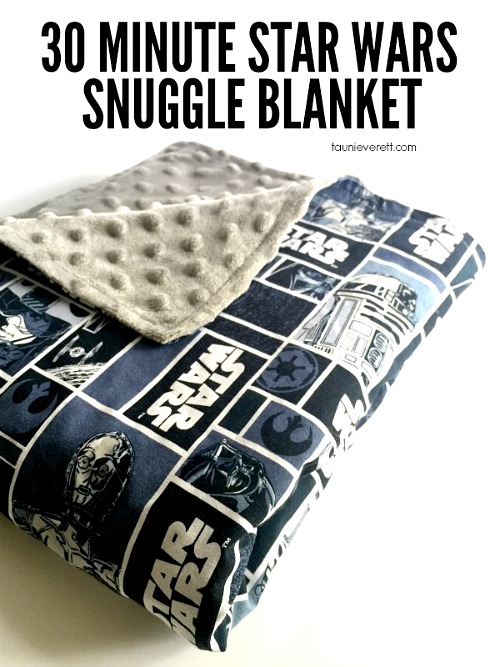 This 30 Minute Snuggle Blanket by Tauni & Co. is really a great gift. Choose your fabric fabrics and themes to really personalize these, and snuggle in!
13. Baby Burp Cloths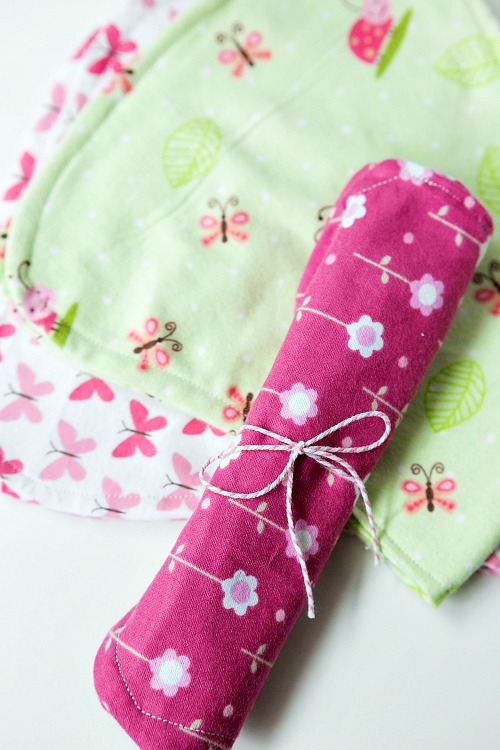 All of these sewing projects for beginners would make great handmade gifts! In particular, these Simple Baby Burp Cloths by I Heart Naptime will make any new mom happy to receive such a thoughtful gift!
14. Bookmarks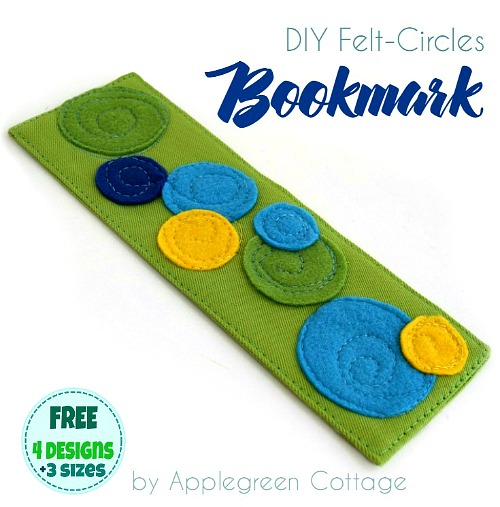 I love these Fabric Bookmarks by Apple Green Cottage! She shares such a great tutorial that you'll have a great time making these, and likely won't want to stop.
15. Curtains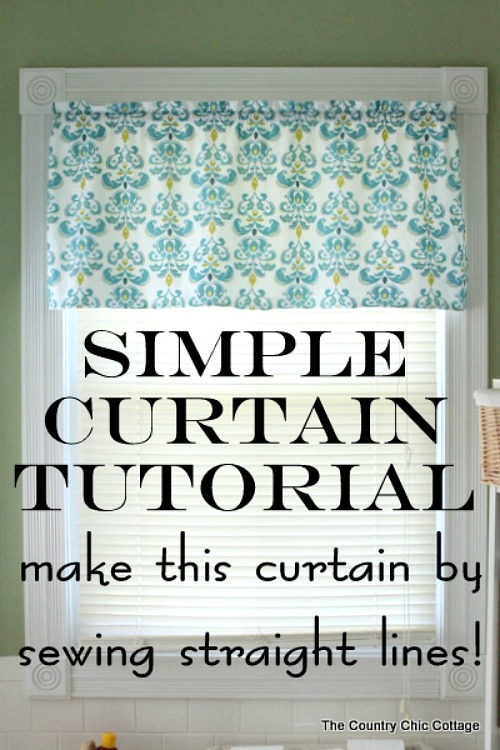 And if you're anything like me, and want to rid the world of plastic blinds, start with this Simple Curtain Tutorial by The Country Chic Cottage. You'll love the results.
16. Glasses Case
Keep your glasses or sunglasses safe with these simple DIY glasses cases. Sew Simple Home shows you how to make them in under an hour.
17. Makeup Remover Pads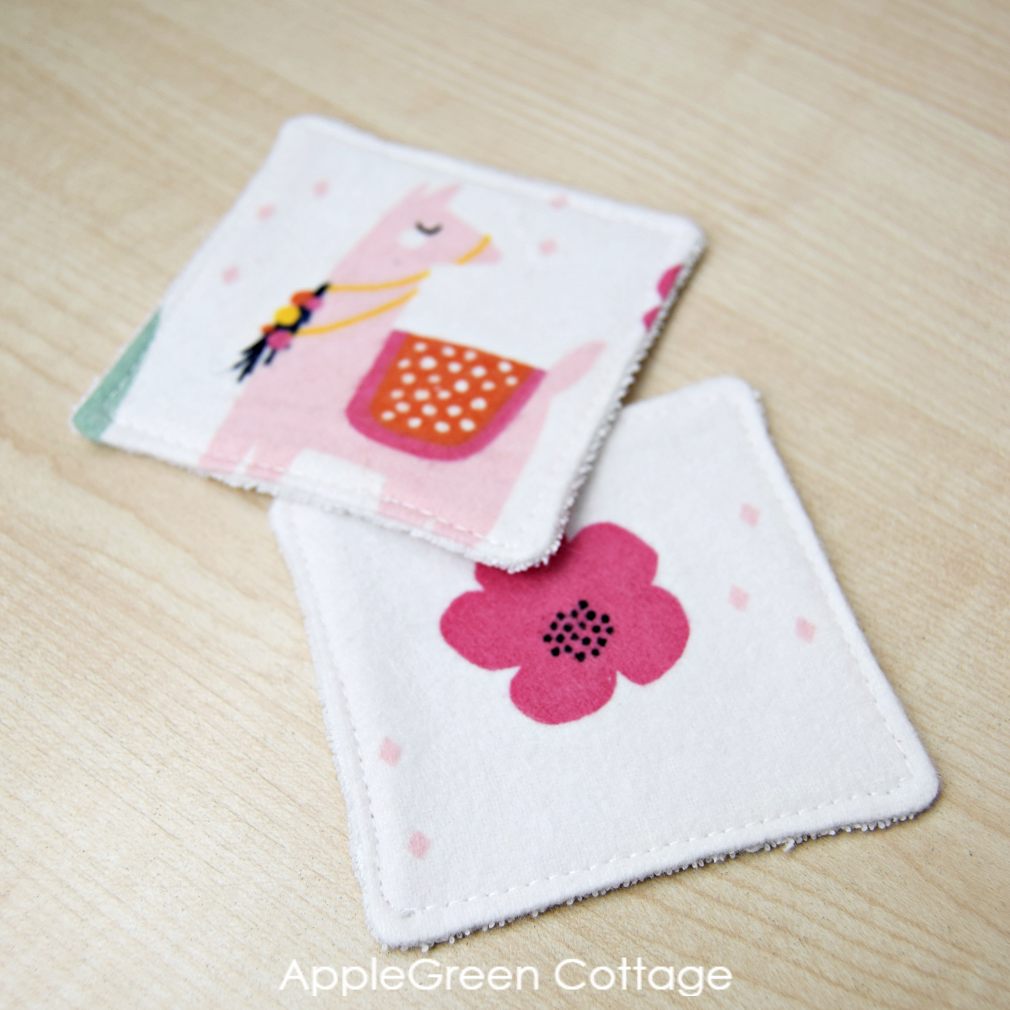 Apple Green Cottage shows you how to make your own makeup remover pads. A simple project that will save you a little money and lighten your green footprint.
18. Easy Placemats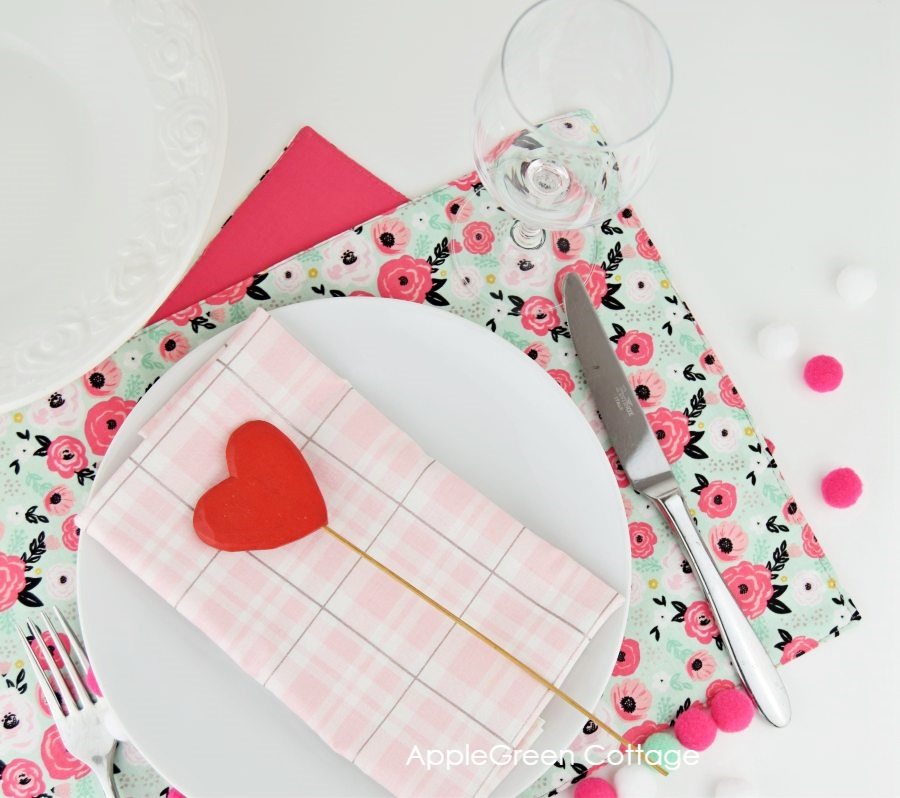 Make your own placemats to spruce up your table or protect it from messy eaters. Apple Green Cottage shows you how to make this simple project.
19. Scrunchies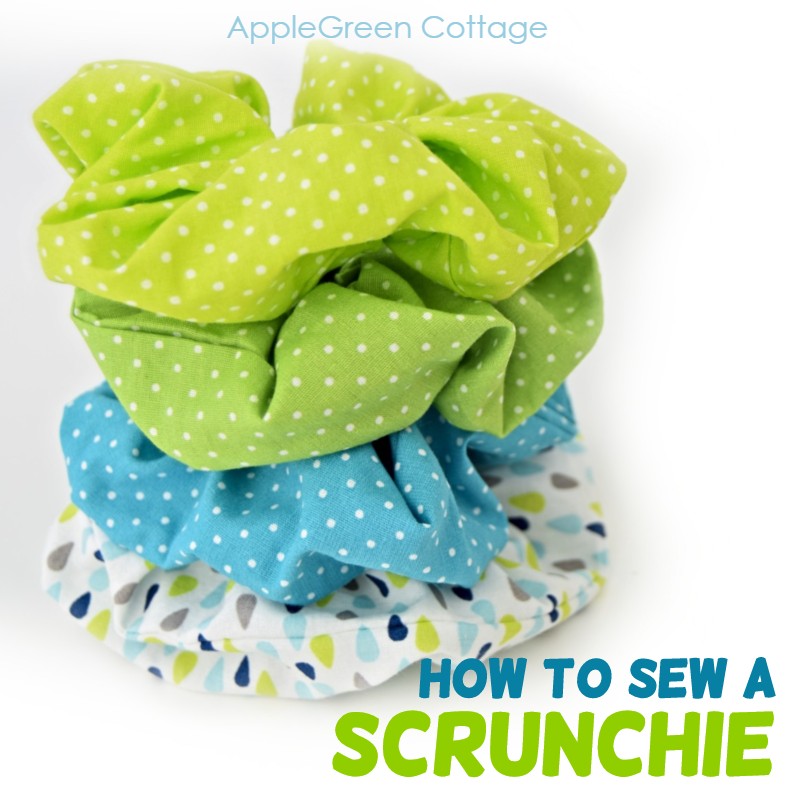 Scrunchies are back in style so you better make yourself some! Apple Green Cottage has a tutorial to make these really quick.
20. Fabric Banner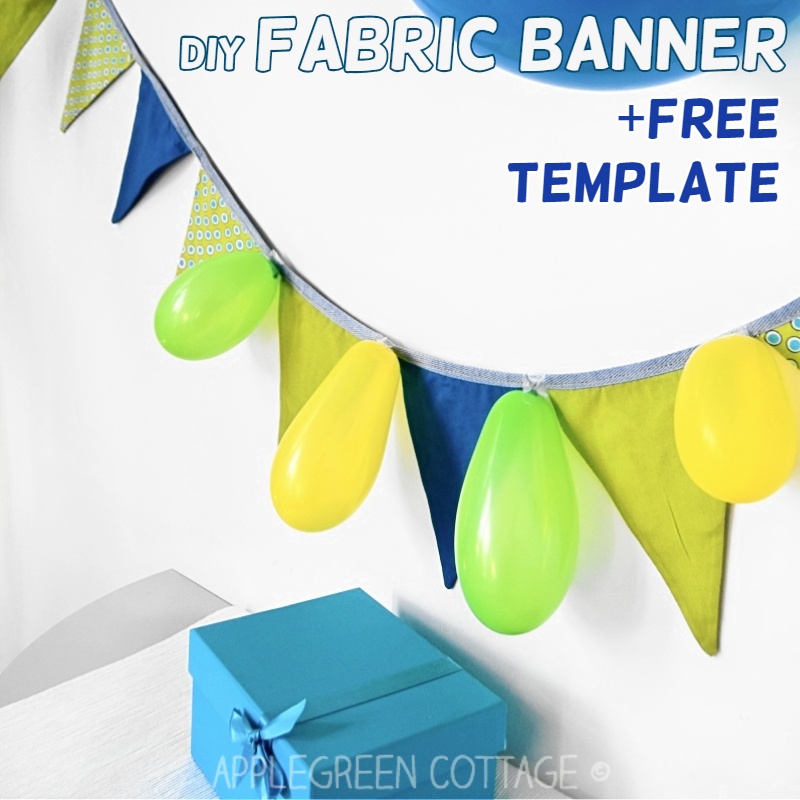 Sew this cute fabric banner for a party or bedroom decor. Apple Green Cottage gives you a free template to create this fun banner.
Learning to Sew and Starting with Easy Sewing Projects for Beginners
Interested in learning how to sew? First, know that you'll likely become addicted to sewing. Before you know it, you'll be DIYing everything possible and creating your own patterns. Sewing your own home décor items and clothes for you and your family is exciting, satisfying, and gratifying. It is an excellent way to save money, and a wonderful way to feel like you are doing something useful. There's nothing more gratifying than making something yourself, and it being useful and appreciated. It's a wonderful feeling that you just have to experience yourself in order to 'get' it.
Happy sewing!
Have you already sewn something cool?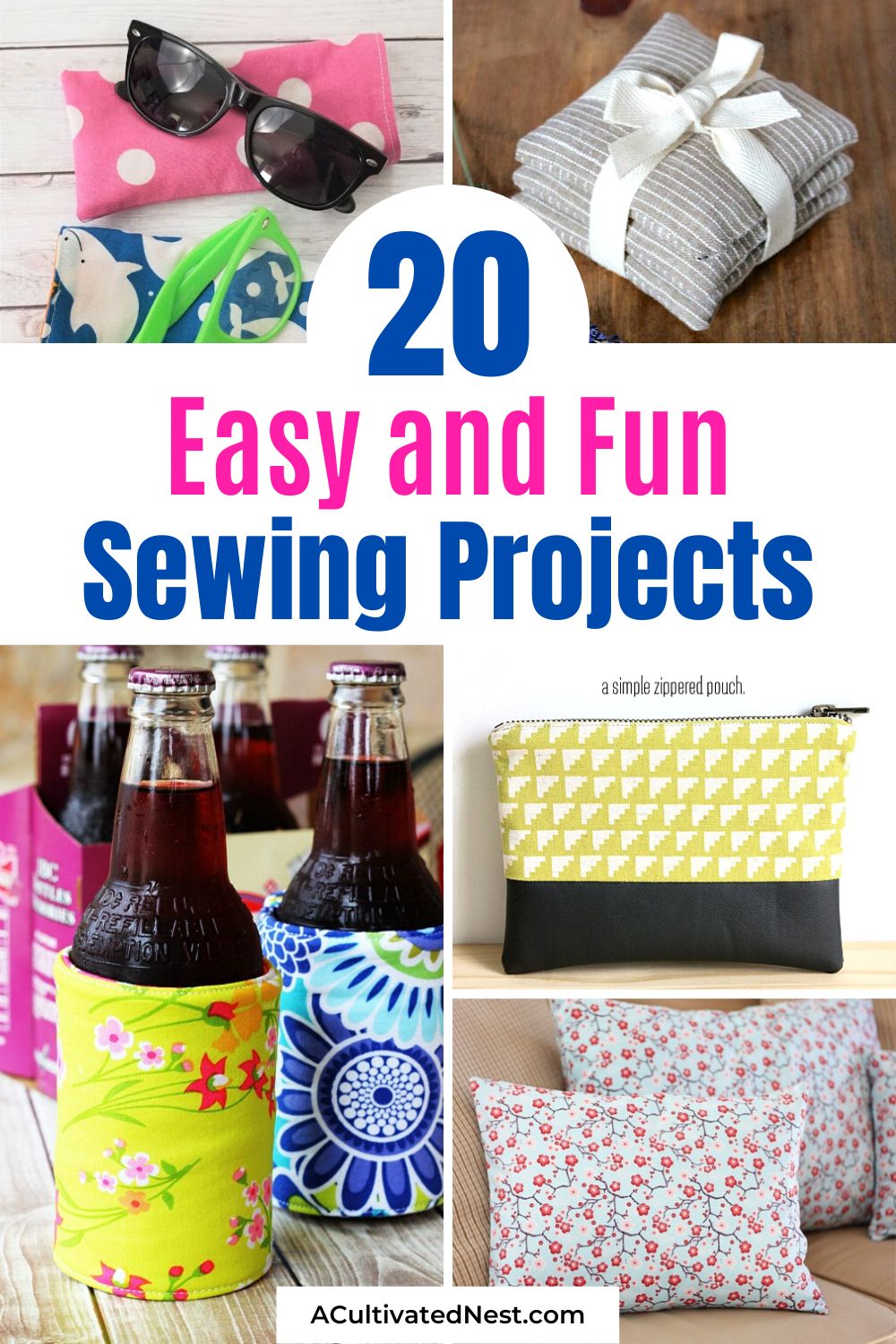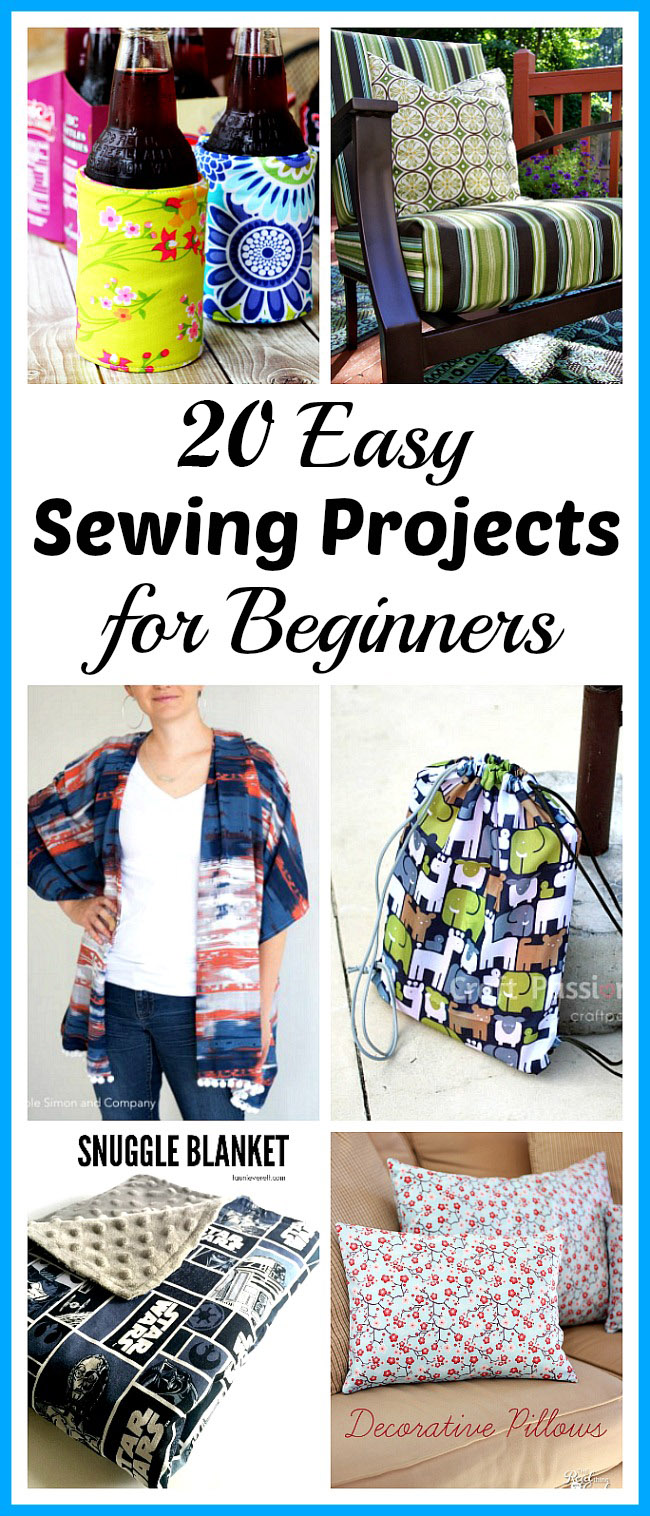 Written by ACN Team Member Evelyne N. : Evelyne is the fearless, axe wielding, quirky, hardworking and incredibly funny creative genius behind Nemcsok Farms and Knits' End. Who also has a weird fascination with soil, and wreaths.
You might also like: 15 Easy Sewing Projects for Beginners