Easy Freezer Meal Recipes.
It can be hard to make a freshly cooked meal for every single breakfast, lunch, and dinner. Whether you're busy because of a new baby, a long day running errands or other life events, it can be hard to find the time to cook. One alternative is eating out but that's a budget buster! Or you could eat frozen convenience food from the grocery store, but too much of that isn't healthy. If you want to save your budget and don't want to resort to commercial freezer food, then you should consider homemade freezer cooking! Here are 24 Time Saving and Delicious Freezer Meal Recipes for breakfast, lunch, and dinner to get you started!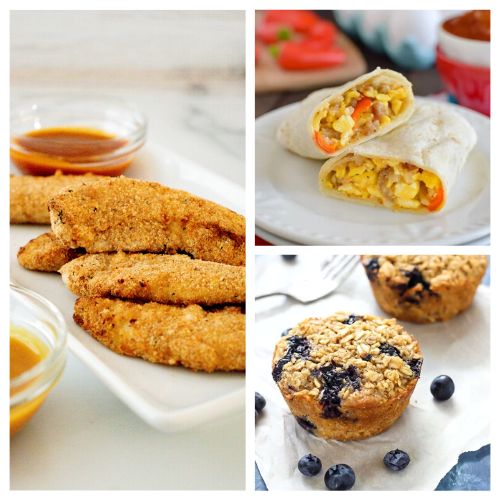 Disclosure: This post may contain affiliate links to Amazon and/or Etsy, which means that I may earn a small commission from some of the links in this post. Please see our Disclosure Page for more information.
Freezer cooking is when you do the majority of the prep work ahead of time, freeze the meal, and then put it in the oven, slow cooker, grill, or stovetop when you need it. It's an easy and quick way to have a home-cooked meal on a busy day, and just requires a couple of hours of work ahead of time. If you're new to freezer cooking I would ease myself in with just making one or two recipes to begin.
24 Time Saving and Delicious Freezer Meal Recipes
Here are some things to remember when preparing your freezer meal recipes:
Best used within 3 months. Most freezer meals are best used within 3 months of making them. This ensures your ingredients are still yummy and you get to enjoy your hard work.
Wrap in plastic wrap and foil. Wrapping your food in plastic wrap and then foil will help keep freezer burn at bay (here are more tips on preventing freezer burn). If you are making burritos or tacos, I like to wrap them in a piece of paper towel, then foil to keep the tortilla from getting freezer burnt. Plus, remove the foil and then microwave in the paper towel and you are good to go.
Be sure to unthaw the meal. I have found that setting the meal out the night before in the fridge is the best way to go.
Freezer Breakfast Meal Ideas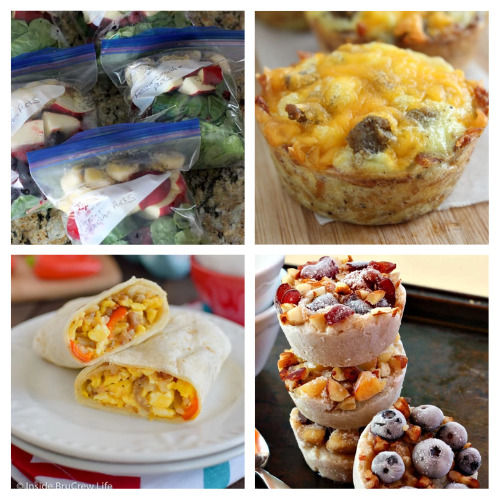 1. Smoothie Kits from Organize Yourself Skinny
2. Sausage and cheese breakfast biscuits from Cleverly Simple
3. Loaded egg potatoes from Inside Bru Crew Life
4. Freezer Oatmeal cups from Cupcakes and Kale Chips
5. Overnight Oats Meal Prep Freezer Kits from Organize Yourself Skinny
6. Breakfast Burritos Freezer Recipe from Cleverly Simple
7. Chia Banana Bread Energy Bites from Ambitious Kitchen
8. Healthy Banana Muffins from A Couple Cooks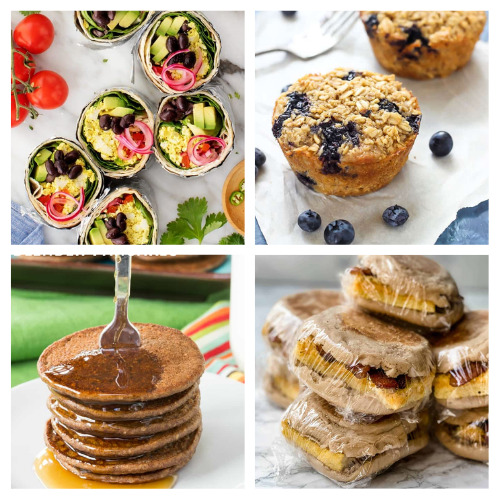 9. Vegan Breakfast Burritos from Love & Lemons
10. Blueberry Baked Oatmeal Cups from Belle of the Kitchen
11. Chocolate Banana Oat Blender Pancakes from Cupcakes & Kale Chips
12. Frozen Breakfast Sandwiches from Organize Yourself Skinny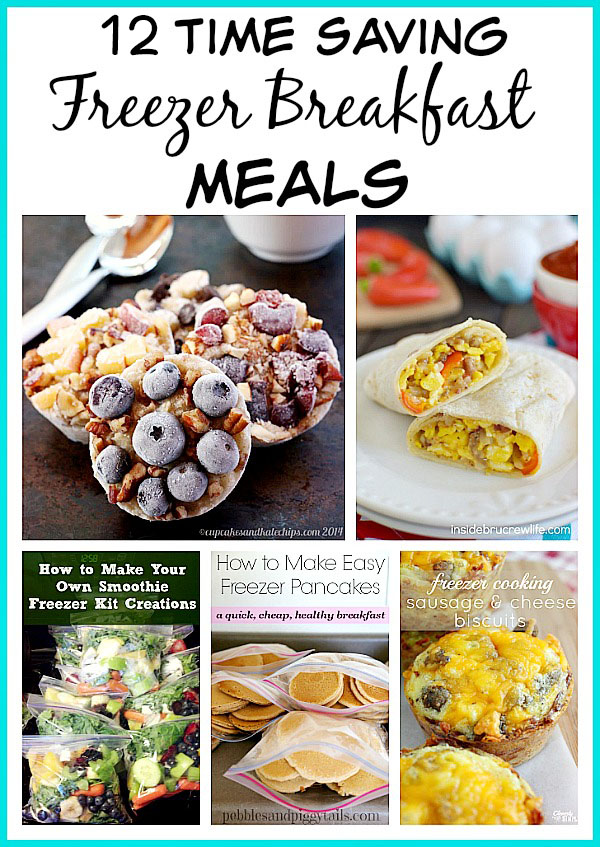 Freezer Lunch/Dinner Meal Ideas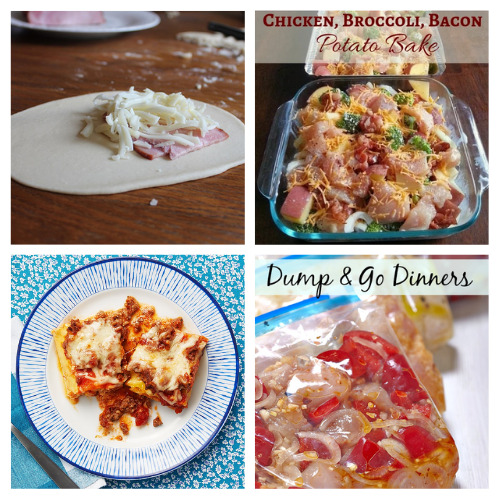 13. Freezer Friendly Ham and Cheese Pockets from Money Saving Mom
14. Chicken, broccoli, bacon, and potato bake from Kylee Cooks
15. Pioneer Woman Freezer Lasagna roll-ups from The Pioneer Woman
16. My dump and go chicken dinner recipes from A Cultivated Nest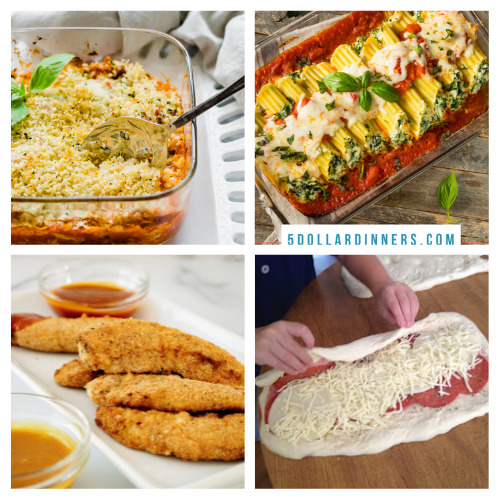 17. Easy Freezer Friendly Chicken Parmesan Casserole from Thriving Home Blog
18. No boil three-cheese freezer manicotti from Five Dollar Dinners
19. Freezer Chicken Strips from Happy Money Saver
20. Stromboli and pepperoni rolls from Sweet Southern Mel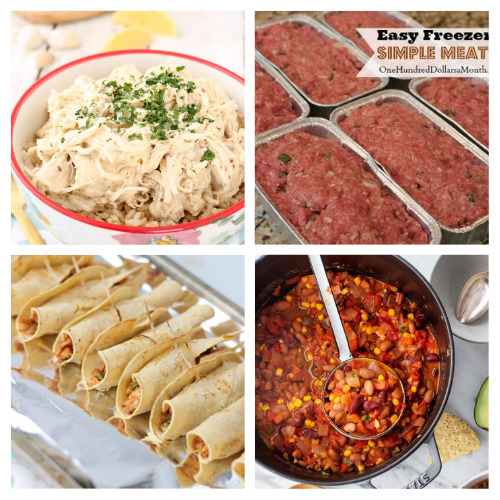 21. Lemon garlic dump chicken from One Good Thing By Jillee
22. Make Ahead Meatloaf from One Hundred Dollars A Month
23. Freezer Chicken Taquitos from Meme Inge
24. Easy Vegetarian Chili from Love & Lemons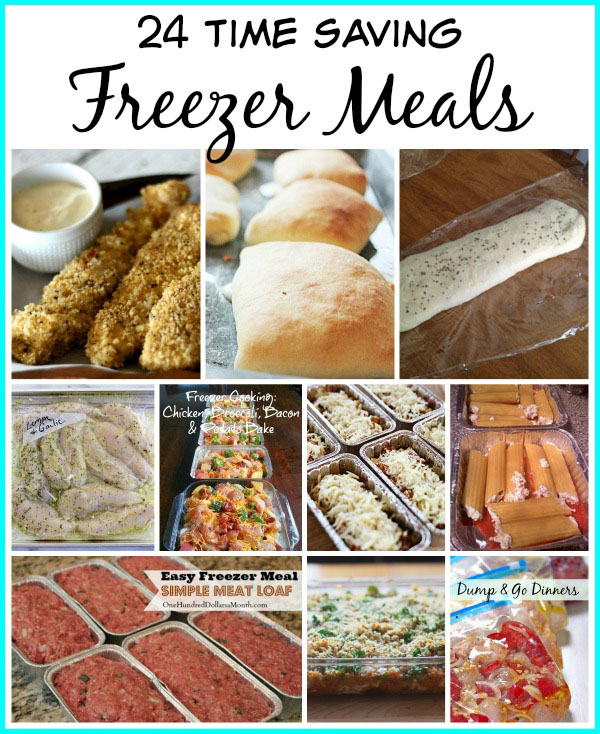 You can make freezer meals for breakfast, lunch, and dinner. And if you plan your freezer meal prep session well, you can wind up saving prep time overall! You do this by (1) preparing meals in bulk, and (2) preparing multiple ingredients at once (like cutting up enough onion at once for 5 different recipes). And since most freezer meals can stay in the freezer for months, if you do a good job you can wind up just having a freezer meal prep day once every month!
Have you ever tried freezer meal cooking?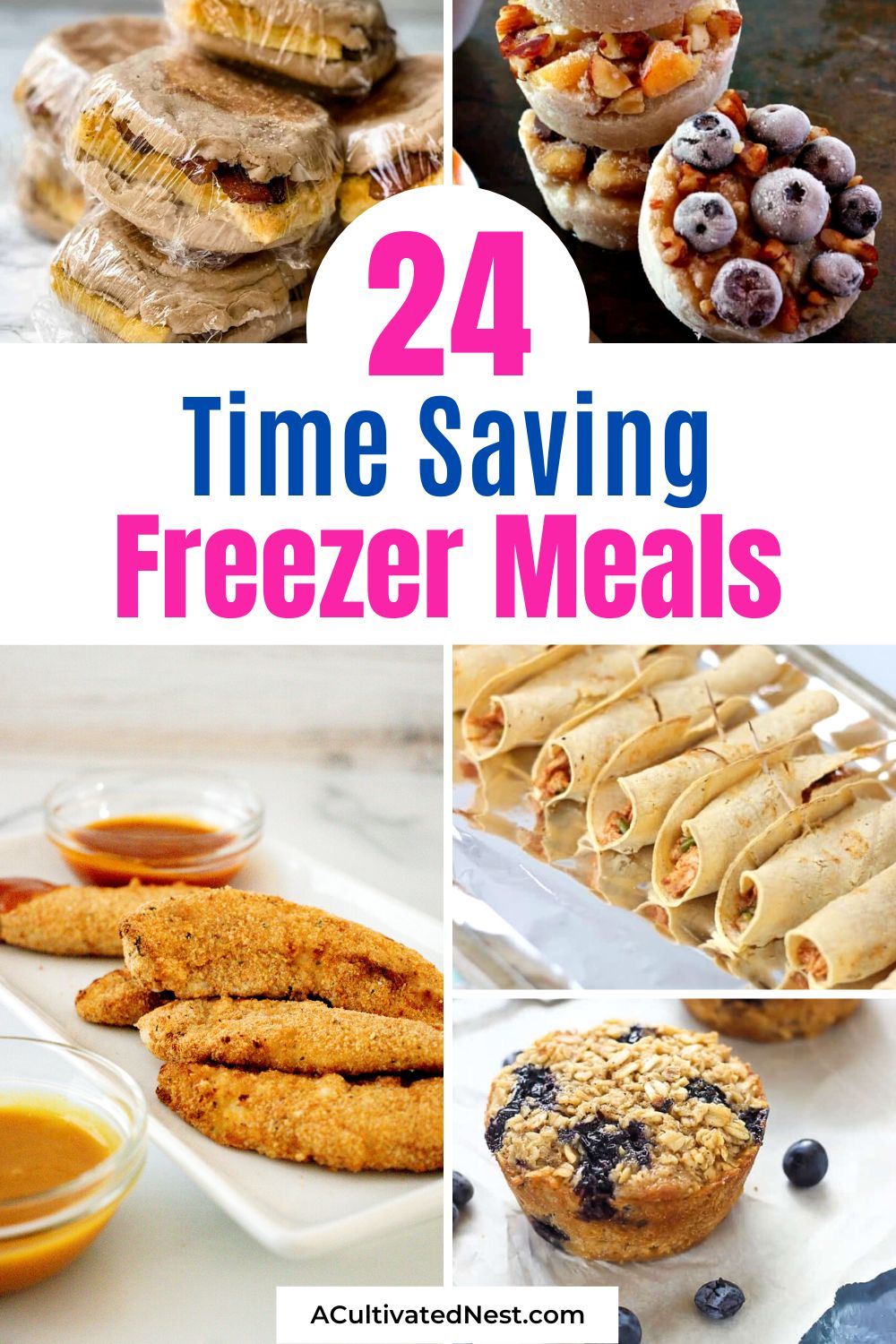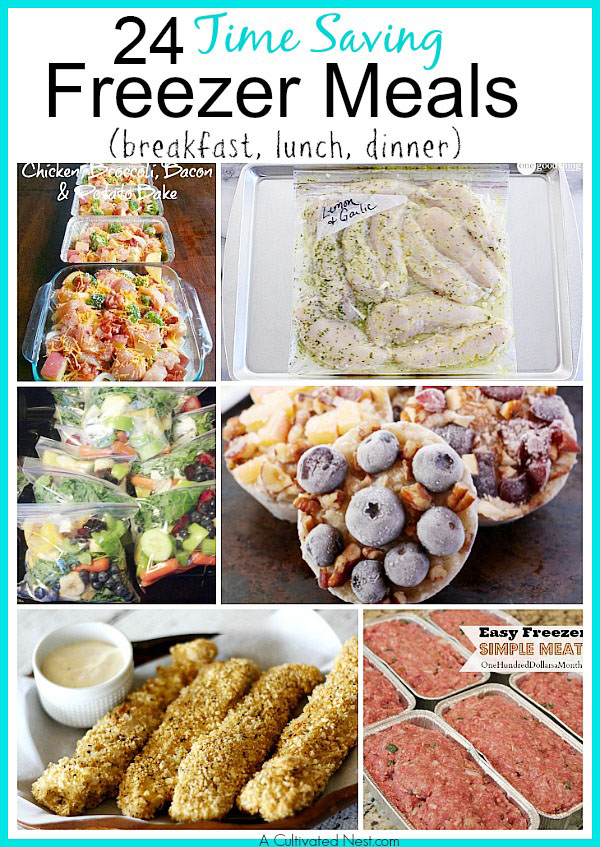 You might also be interested in: I'm Just A Dump Cook – Freezer Meals