I'm sure anyone who's ever bought a bunch of bananas has at one point or other ended up with the typical banana buyer's problem- too many brown bananas and no idea of what to do with them! You could force yourself to eat up the extra bananas as-is or in cereal, or put them in the freezer to maybe use later, but there's a better option- make a delicious banana-based recipe! Take a look a these 10 Yummy Recipes That Use Up Brown Bananas!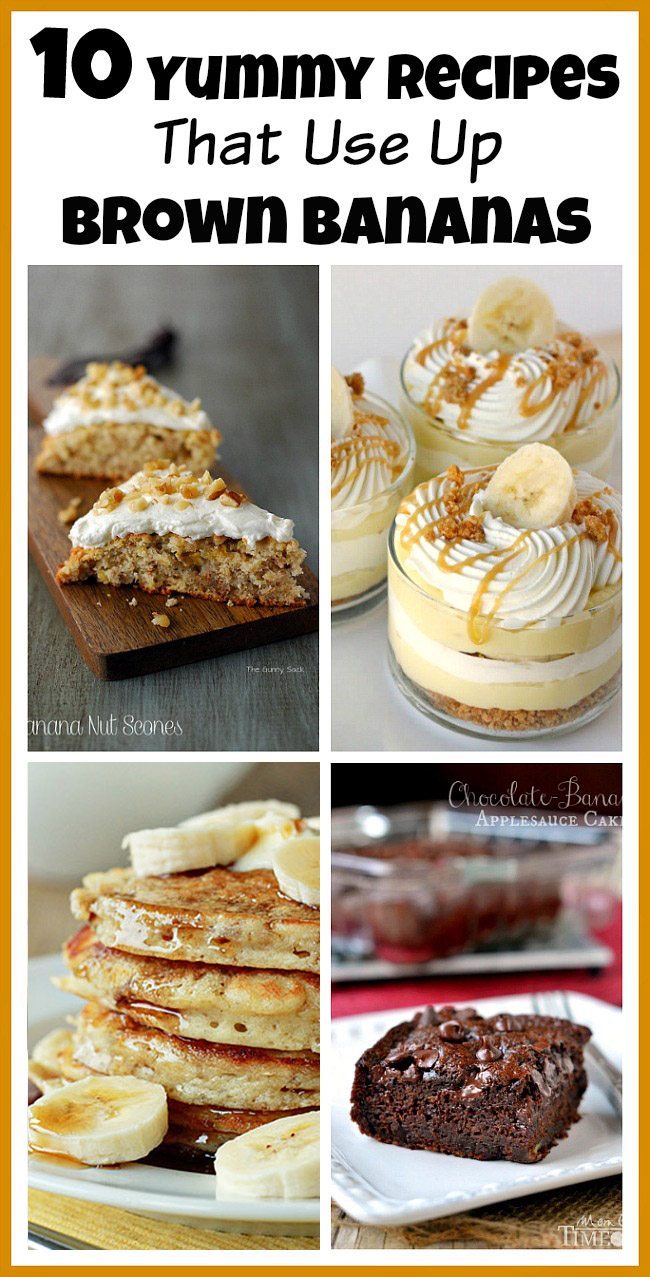 Disclosure: This post may contain affiliate links to Amazon and/or Etsy, which means that I may earn a small commission from some of the links in this post. Please see our Disclosure Page for more information.
There are so many different things you can make with overripe bananas! You can make bread, muffins, pancakes, and and so much more! After going through this list, you'll never wonder how to use up brown bananas again! If anything, you'll wish you always had brown bananas!
10 Yummy Recipes That Use Up Brown Bananas
1. Fluffy Banana Pancakes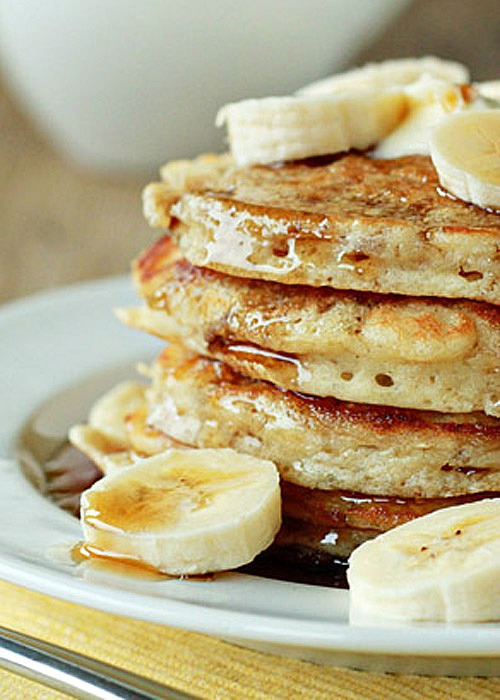 Doesn't this look delicious? You can easily use up brown bananas by making these fluffy banana pancakes from Kitchen Treaty!
2. Chocolate Chip Banana Oatmeal Cookies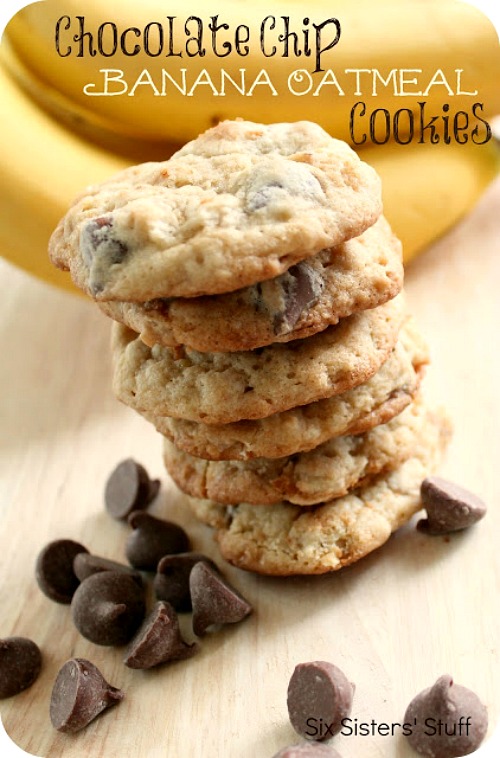 If you love cookies, then you've got to put your ripe bananas to use in Six Sisters' Stuff's chocolate chip banana oatmeal cookies!
3. Cinnamon Swirl Banana Bread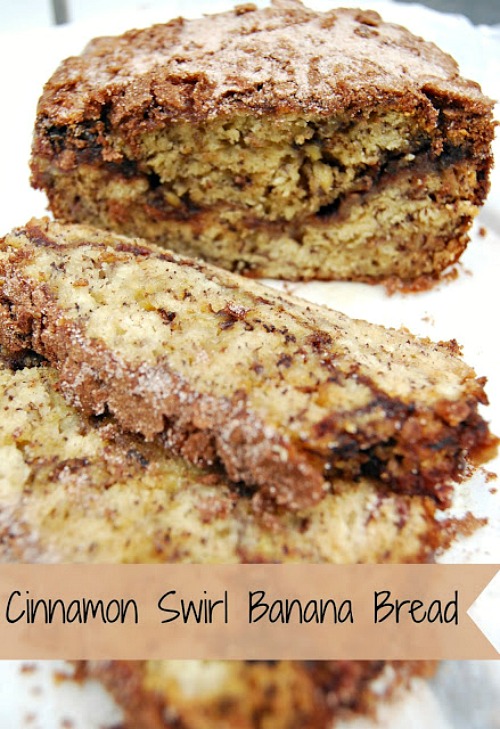 Why make plain old banana bread when you can bake this delicious cinnamon swirl banana bread! Take a look at Living Beyond Measure's yummy recipe!
4. Banana Caramel Cream Dessert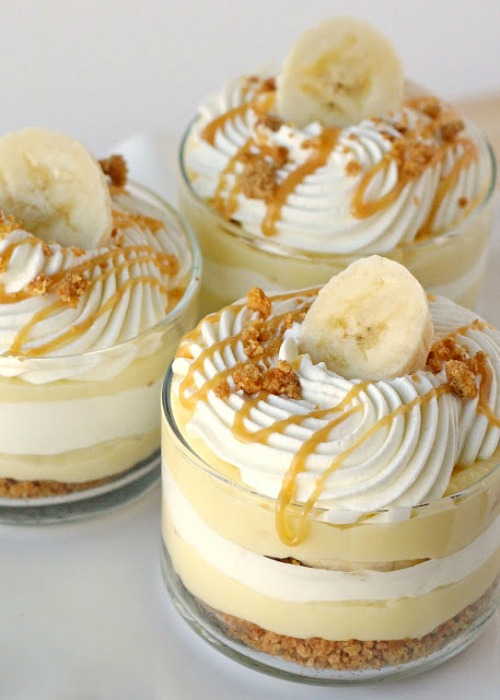 This looks so good! This would make a great after-dinner dessert, and is a great way to use up brown bananas! Follow Glorious Treats' recipe to make this banana caramel cream dessert!
5. Banana Streusel Muffins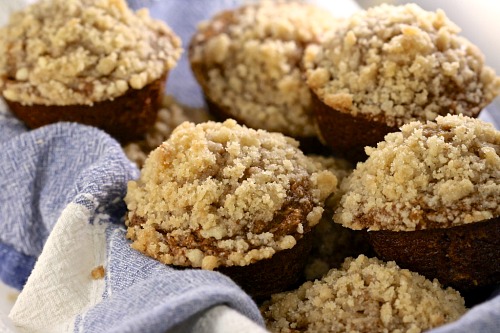 There's nothing better than fresh baked muffins! Check out The Vegan & The Chef's delicious banana streusel muffins recipe!
6. Strawberry Banana Granola Bars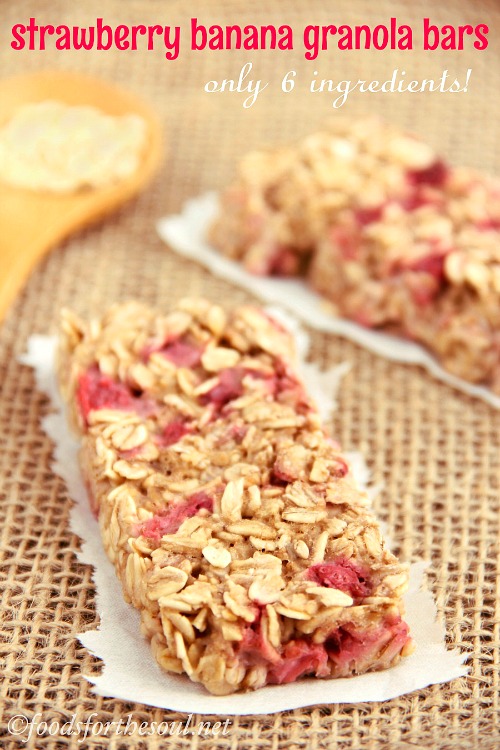 Commercial granola bars often contain extra ingredients that aren't so good for you. Get around this by making your own strawberry banana granola bars! Amy's Healthy Baking explains how to make them!
7. Chocolate Banana Applesauce Cake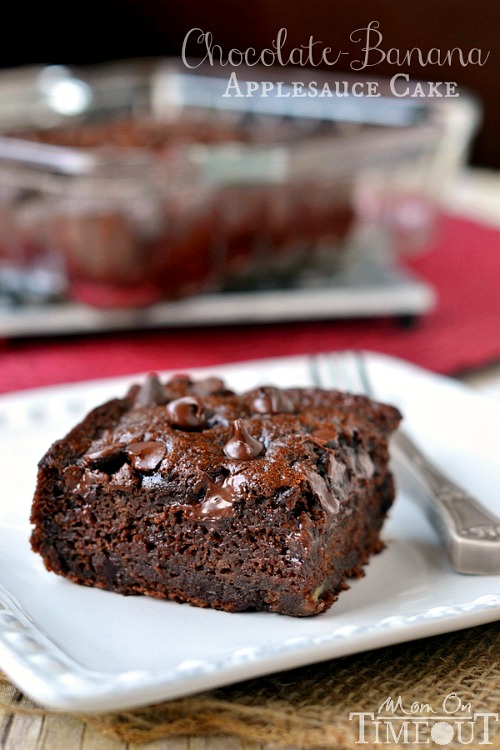 This cake looks absolutely decadent! Follow Mom on Timeout's recipe to make your own yummy chocolate banana applesauce cake!
8. Low Sugar Banana Nut Scones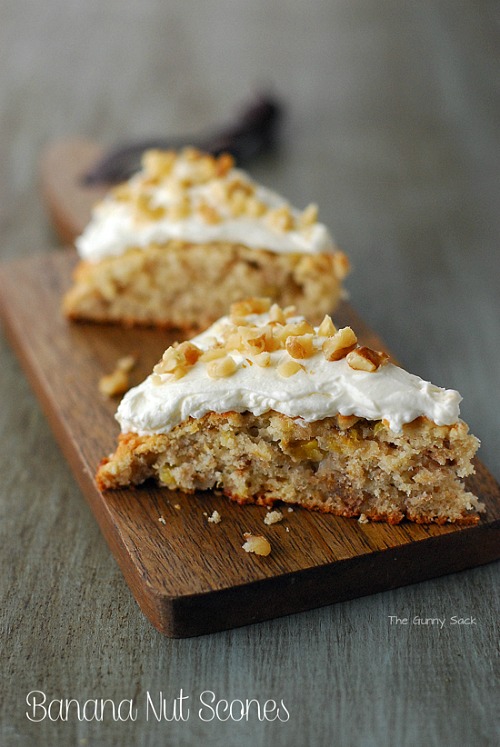 Scones taste so good, but often aren't that healthy. Luckily these scones not only include healthy bananas, but they're also low in sugar! Follow The Gunny Sack's recipe to make these low sugar banana nut scones!
9. Banana Rolo Ravioli
Have you ever tried a dessert ravioli? If you haven't, or even if you have, then you've got to make Kitchen Meets Girl's banana Rolo ravioli dessert!
10. Raspberry Banana Ice Cream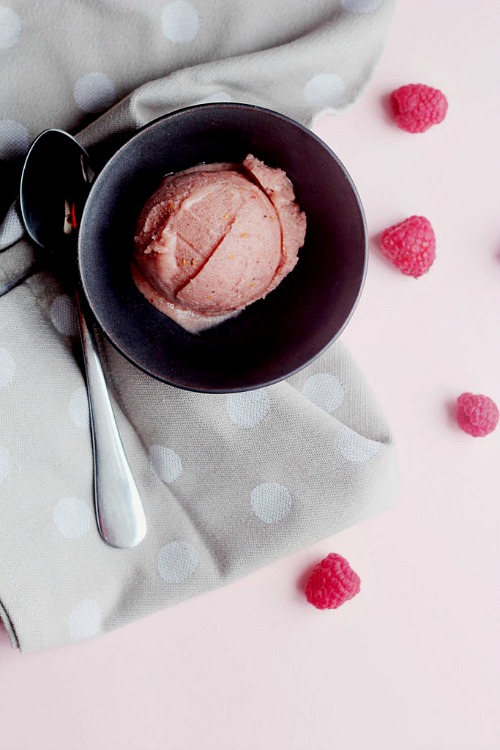 If you want a healthier kind of ice cream, then you have to mix up Grandbaby Cakes' raspberry banana ice cream! No ice cream maker required!
How do you use up brown bananas?
You might also be interested in: