DIY No-Carve Pumpkin Décor for Fall.
I love decorating for fall, and I love pumpkins, but I'm not a fan of the mess of pumpkin carving. Luckily, there are many other ways to decorate with pumpkins than just carving them! Looking for a way to decorate your pumpkins without the mess of carving? You need to try one of these 15 Stylish No Carve Pumpkin Decorating Ideas and have your house ready for fall in no time!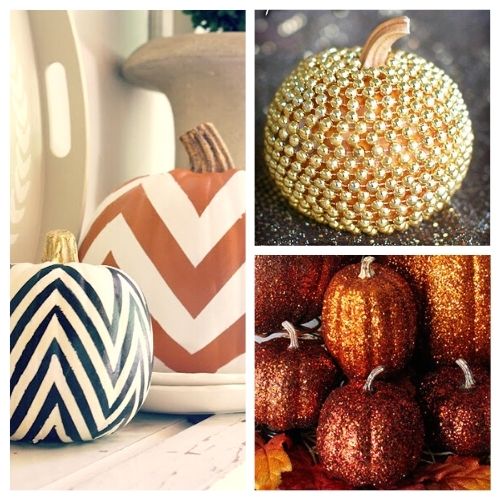 Disclosure: This post may contain affiliate links to Amazon and/or Etsy, which means that I may earn a small commission from some of the links in this post. Please see our Disclosure Page for more information.
You can use real or faux pumpkins for these ideas. Check out my Fall Decorating Pinterest Board for more pumpkin decorating ideas.
15 Stylish No Carve Pumpkin Decorating Ideas
Not everyone loves carving pumpkins! I mean the mess is enough to make me opt out of that fall experience. But I do want my pumpkins to look extra cute this year, and I have some great ideas to make that happen, even on a tight budget!
Use craft supplies you already have! Don't overthink this; if you have paint then paint your pumpkins. If you have stickers, magazines, and paper mache then go for it! Just make it match your style, and it will look great!
Don't have time? Don't worry! Some of these ideas are less time-consuming than actually carving pumpkins and will take less time to clean up too! Can you tell I am not a fan of all the pumpkin goo everywhere?
Let your creative juices flow! Have fun! Your pumpkin doesn't have to look like it is straight from a magazine or that an artist painted it for it to be cute and fun for fall. Relax and enjoy the project!
1. Ombre Pumpkins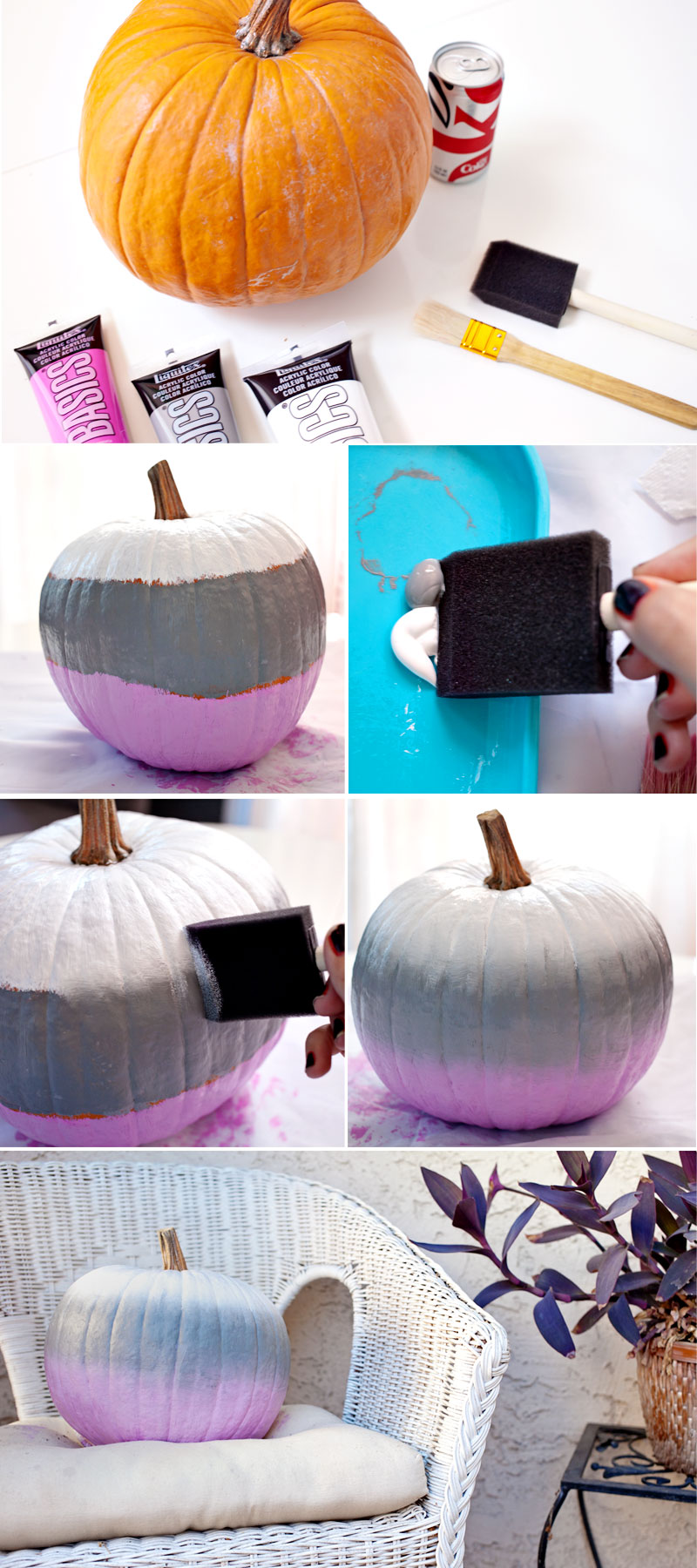 These painted ombre pumpkins are so cute and can be painted to match any home decor! This Moms Gonna Snap has simple directions to make the perfect ombre pumpkin!
2. Bling Pumpkins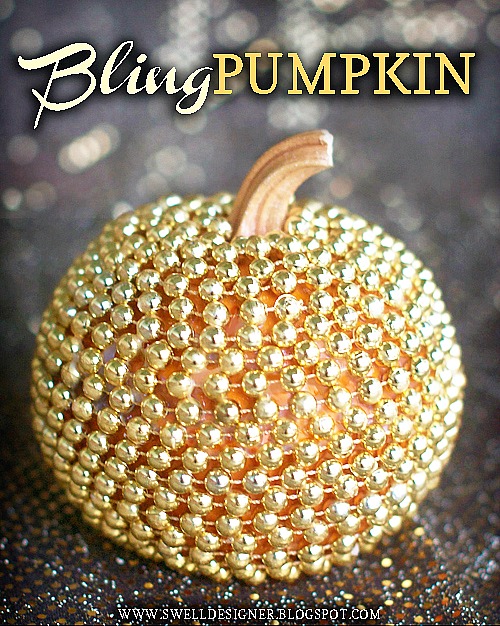 Everyone needs a little more bling in their life, and why not a blinged-out pumpkin? This is so simple to make but will grab lots of attention this fall. Just a little hot glue and some beads, and your pumpkins will be blingy in no time with this idea from The Swell Designer.
3. Argyle Pumpkins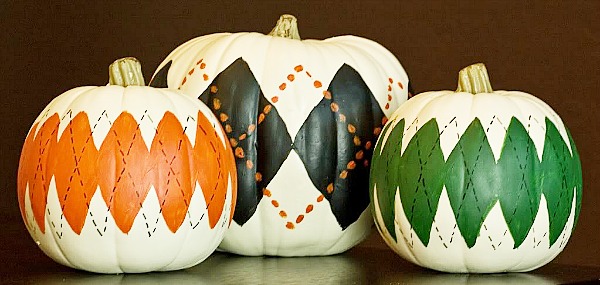 Sunny Side Up Designs has fun argyle pumpkins to bring some pattern into your fall decor. She gives simple directions to help make the diamonds turn out correctly. Plus, these can stay out all fall long because they aren't covered in Halloween-themed details!
4. Duck Tape Pumpkins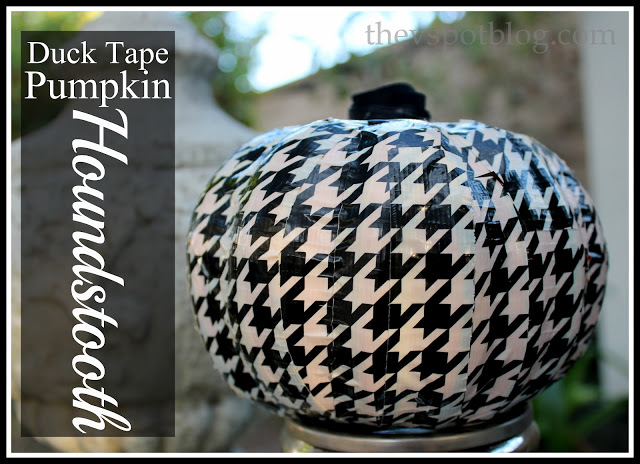 Duck Tape comes in all patterns and colors anymore, so why not use some to decorate a pumpkin? The V Spot shows you how to create duck tape pumpkins in no time, plus there is NO mess!
5. Chevron Pumpkins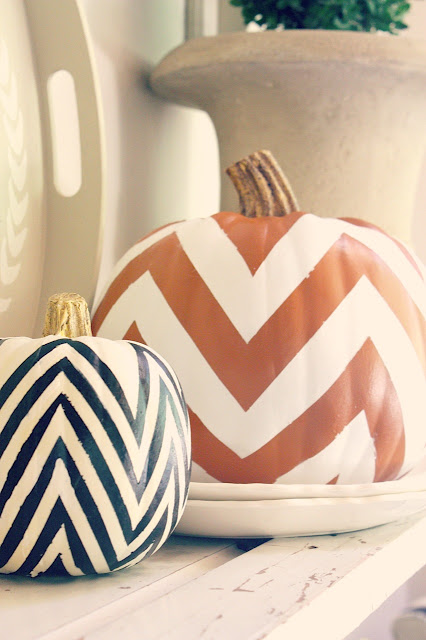 My Sweet Savannah created these chevron pumpkins with painter's tape, and they turned out beautifully! Use whatever color of paint you have left in your craft closet or pick something that matches your house theme, and you will be set this fall!
6. Glitter Pumpkins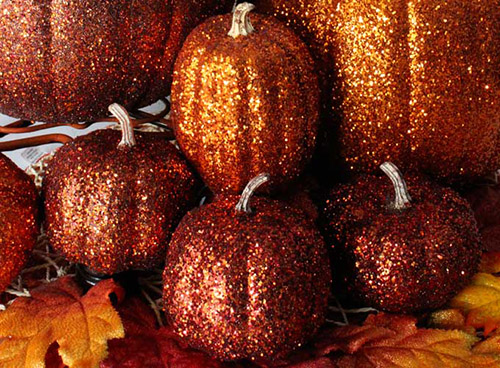 These glitter pumpkins will definitely add some sparkle to your fall decor! Two Sisters does a good job of explaining how to make these wonderfully sparkly pumpkins. I can't wait to put these on my kitchen table!
7. Damask Pumpkins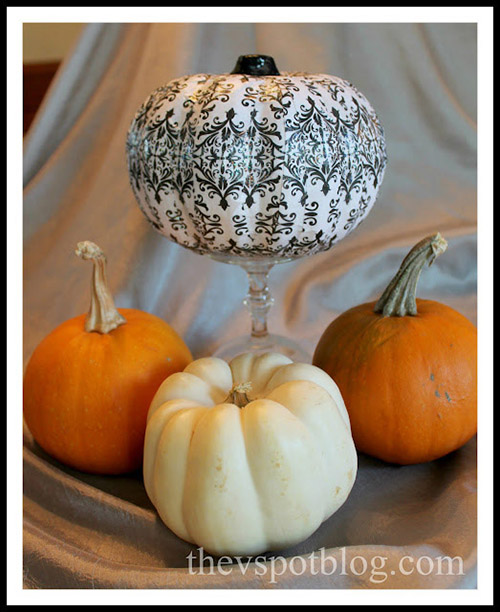 Use some leftover craft paper to create a pumpkin to die for! The V Spot has directions to make this Damask pumpkin, but you could use any craft paper and some mod podge to design something that is unique for your house!
8. Faux Concrete Pumpkins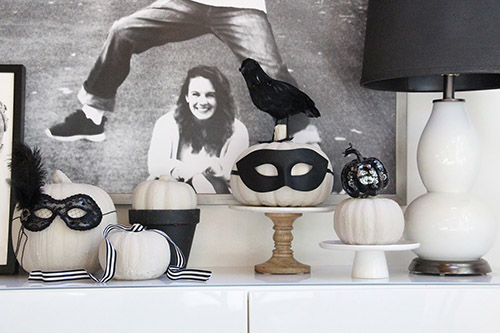 My Sweet Savannah has a cute idea of creating faux concrete pumpkins. They have some texture and are light in color to go wonderfully with lots of color palettes in your house.
9. Faux Mercury Pumpkins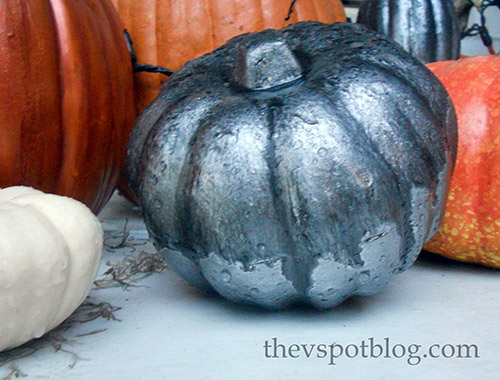 I love the looks of these faux mercury-painted pumpkins! They add the perfect bit of spooky if you are pairing them with spider webs and ghosts! The V Spot Blog also shows you how to use them in your fall decor!
10. Typography Pumpkins
The Swell Designer shows you how to make some typography pumpkins to make a statement this year! She uses a measuring tape and some vinyl stickers to make these pumpkins funky and fresh! There is no rhyme or reason to the letter order, making this perfect for kids to help decorate these pumpkins.
11. Fabric Pumpkins
Cover your pumpkins with fabric and mod podge to add a pop of color to your home! Create Craft Love shows you all the steps to make these cute pumpkins.
12. Pokemon Pumpkins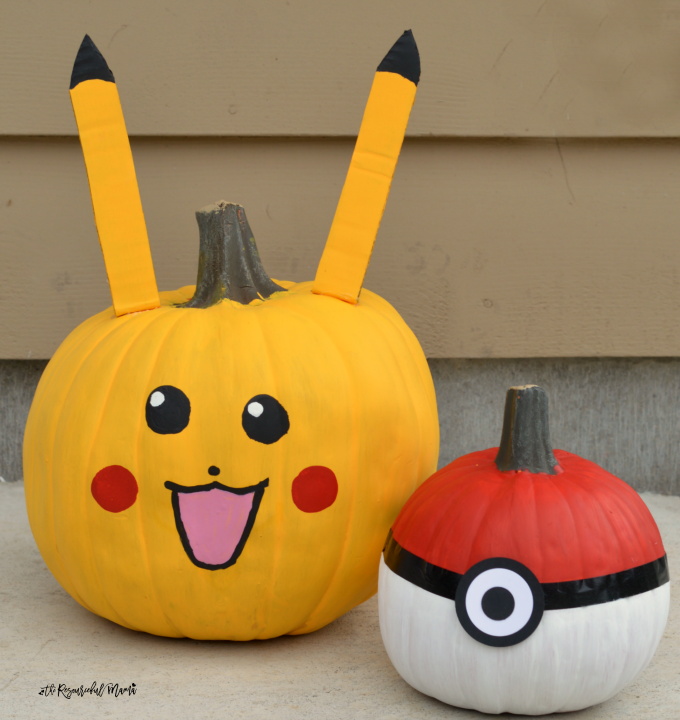 Have kiddos that love the pokemon characters? Paint a pumpkin to match their favorite characters! The Resourceful Mama shows you how to make the 2 images above.
13. Paint Poured Pumpkins
Check out Craft Bits to see how to make these fun paint-poured pumpkins. I think this would be so fun for kids to make some really pretty creations.
14. Washi Tape Pumpkins
These washi tape pumpkins look so easy to make and can be personalized to match your preferences. Plus, I bet you already have some washi tape in your craft area! Sarah Hearts has all the details to make these no-carve pumpkins.
15. Glow-in-the-Dark Pumpkins
These glow-in-the-dark pumpkins are so fun and add even more Halloween flair to your designs. A Pumpkin and A Princess gives you the walk-through of how to make these no-carve pumpkins.
Which of these no-carve pumpkin crafts do you want to do first?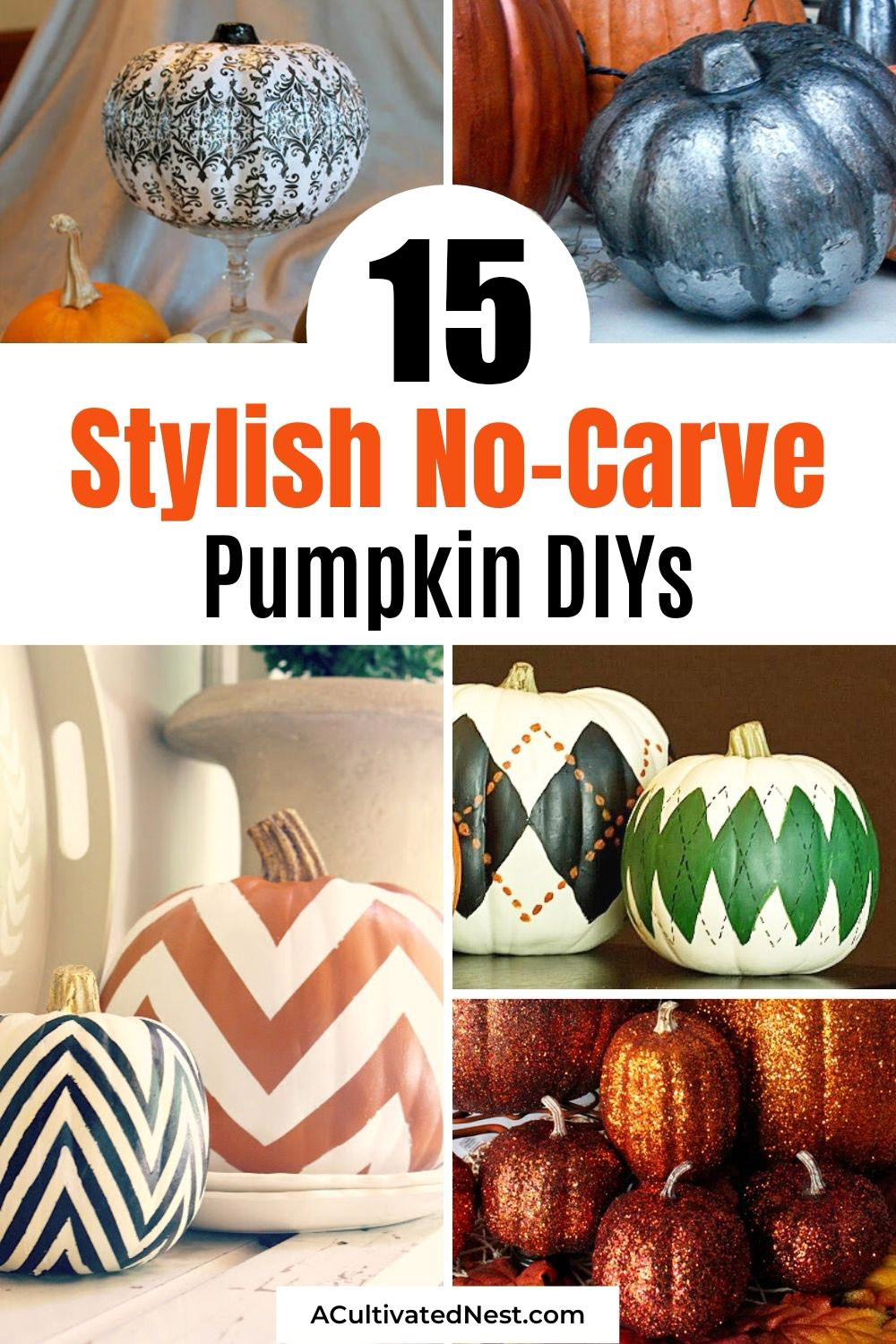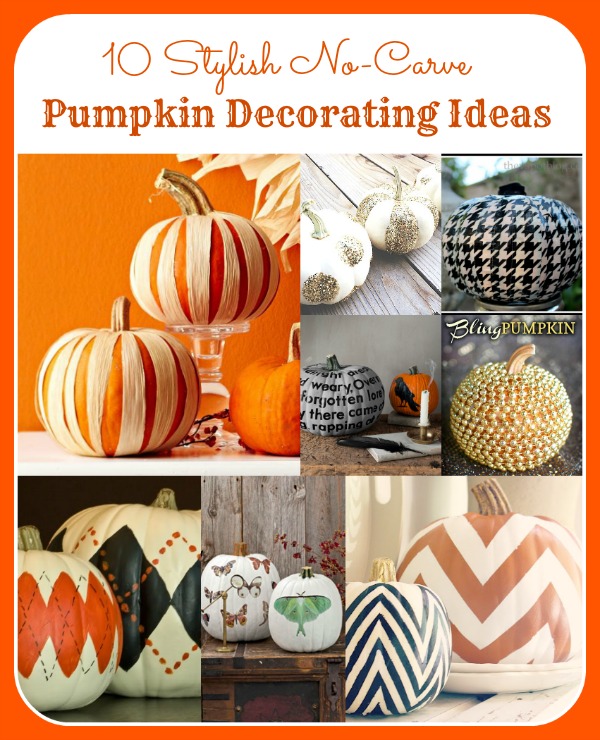 You may also be interested in 15 Dollar Store Pumpkin Makeovers