It's been crazy hot this summer! So despite loving home-baked desserts, I haven't been too eager to turn on the oven. But that's why no-bake desserts exist! You can make a delicious dessert without heating up your kitchen! A lot of them are really quick and easy to put together, too! Satisfy your sweet tooth with these 15 Scrumptious No-Bake Desserts!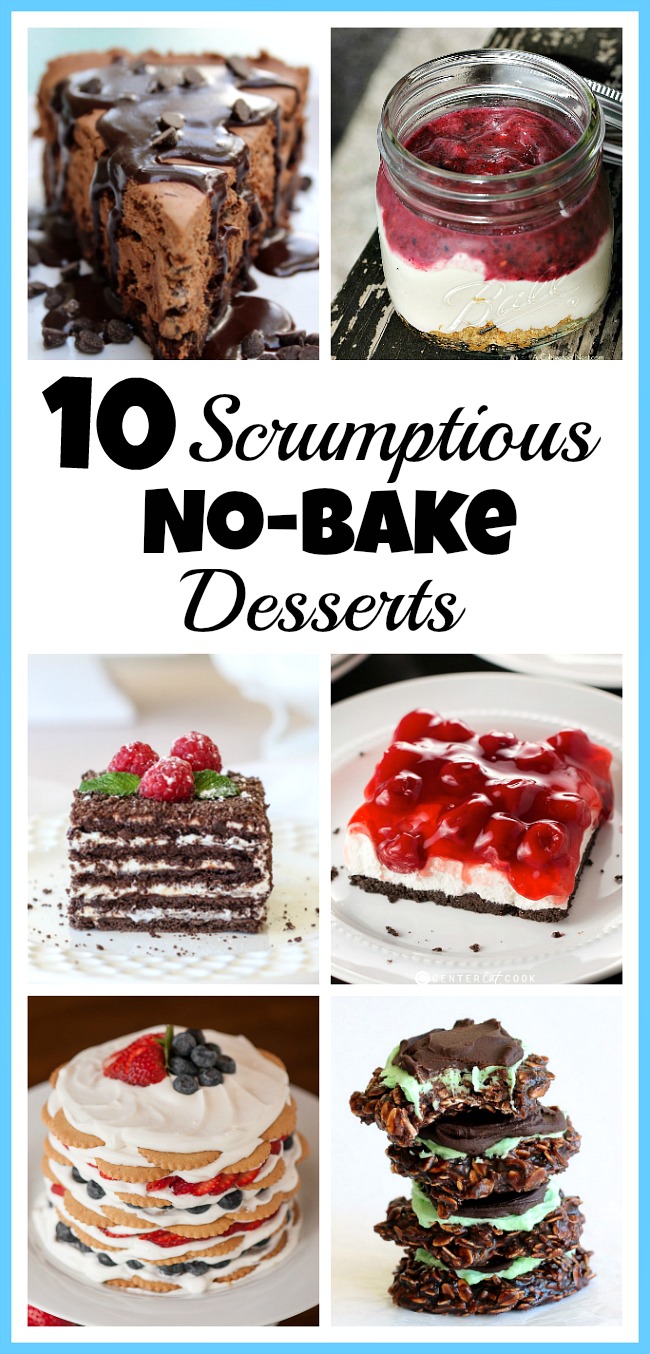 Disclosure: This post may contain affiliate links to Amazon and/or Etsy, which means that I may earn a small commission from some of the links in this post. Please see our Disclosure Page for more information.
No-bake desserts also solve another problem common to hot desserts- you don't have to worry about them losing their temperature and becoming less tasty than they were when they were hot out of the oven! Instead, no-bake desserts are made to go in the fridge or freezer, meaning that they taste just as good the next day as they did on the first day! This means that they're great make-ahead desserts and wonderful choices to bring to parties and events! The only issue you might encounter is not having enough fridge or freezer space. The way I get around that is by utilizing my chest freezer!
To learn how to make these yummy no-bake desserts, please visit the linked sites.
15 Scrumptious No-Bake Desserts
Try making it in small containers. There are a couple of desserts that are made in mason jars, but lots of the other recipes would go in them as well. This makes for easy storage and serving.
Get out 10-15 minutes before serving. If your dessert is a frozen one, set it out beforehand to make it easier to serve. 10-15 minutes will be plenty to soften it so you can cut it or scoop it easier.
Store in the fridge for a week. Most of these desserts will store in the fridge for up to a week. Keep them covered to help them last.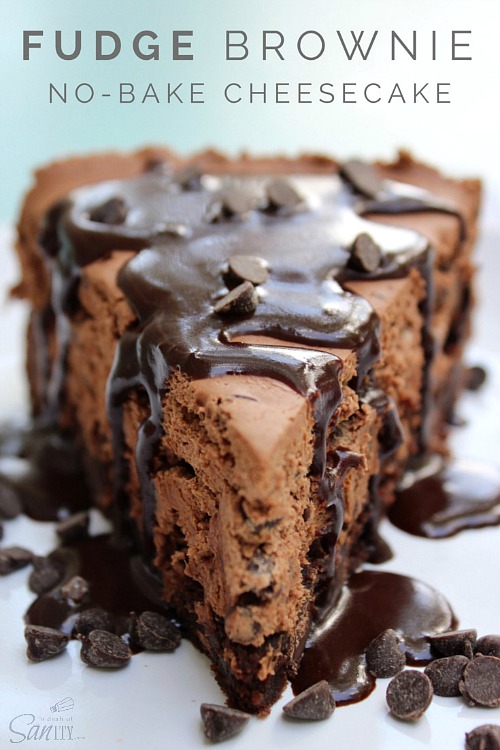 This chocolatey dessert will be a hit at any get-together! A Dash of Sanity has the recipe for the no-bake chocolate cheesecake.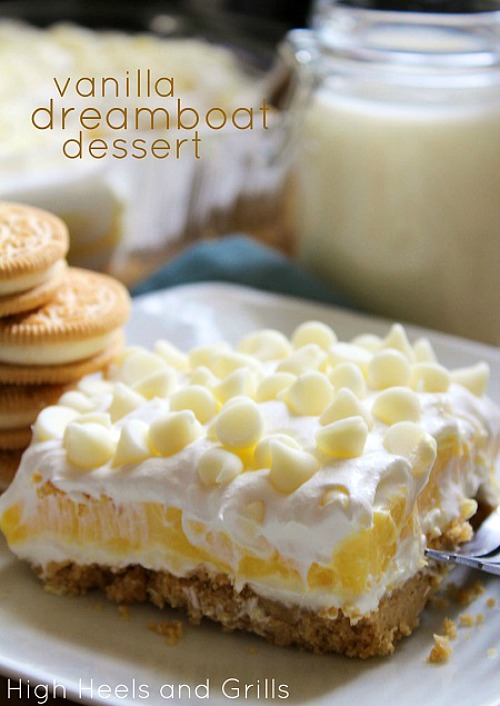 High Heels and Grills shows you how to make a vanilla dreamboat dessert. Combine pudding, graham crackers, and more to make this cool dessert.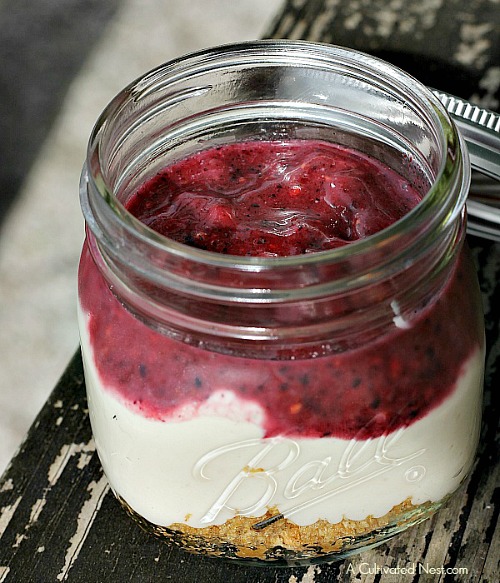 A yummy lemon berry dessert in a cute container to make it easy to serve and store. Grab the recipe from A Cultivated Nest.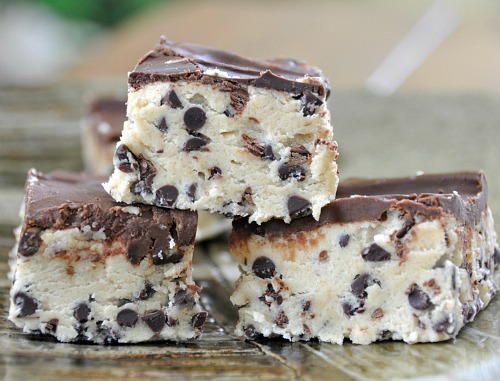 Make a delicious no-bake cookie dough bar that will be gone in no time. Wishes N Dishes shares the recipe with you.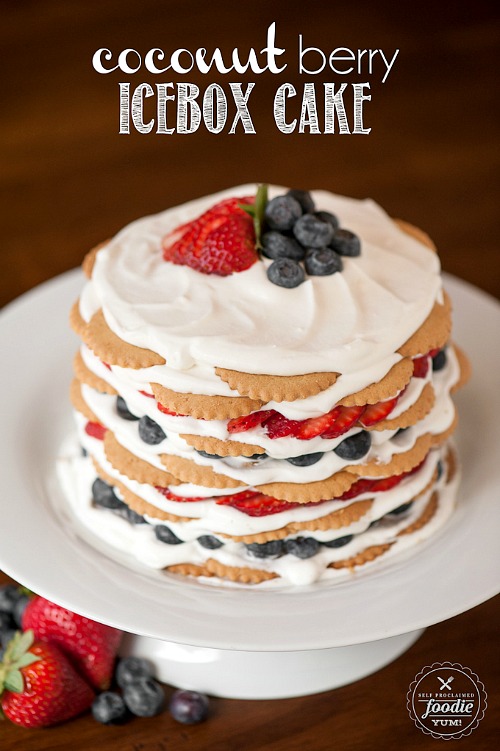 This no-bake layered dessert looks so good and will be a beautiful dish at a gathering. Self-Proclaimed Foodie walks you through the process.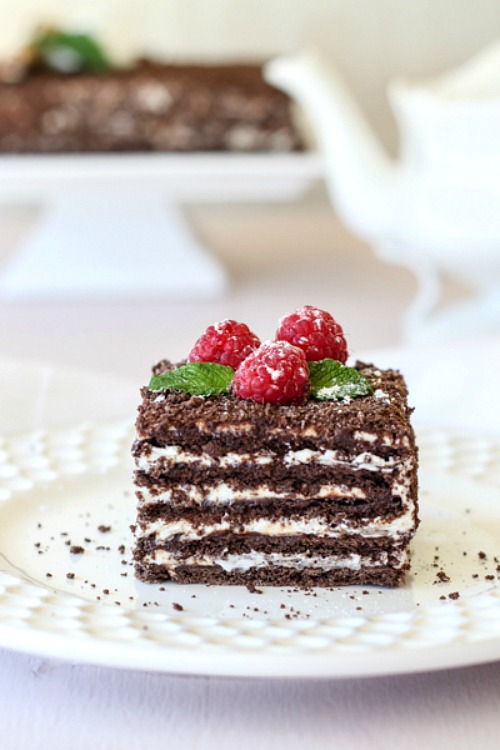 Use prepackaged ingredients to create this chocolate layered Spartak cake from Valentine's Corner.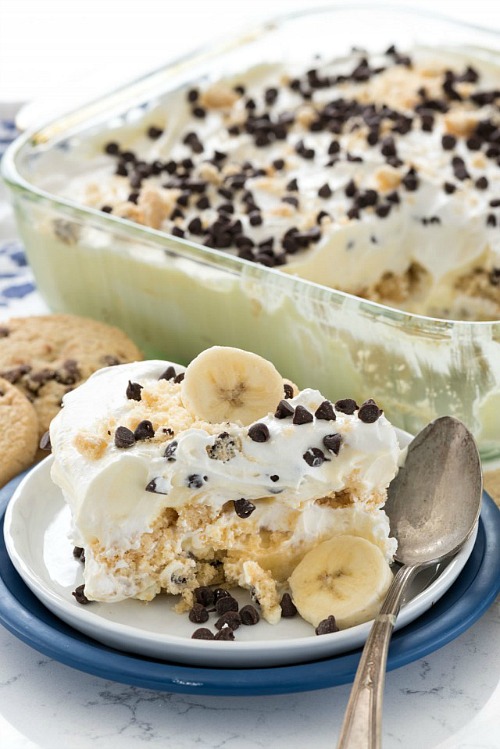 Enjoy some fruit and some sweetness with this no-bake banana chocolate chip icebox cake from Crazy for Crust.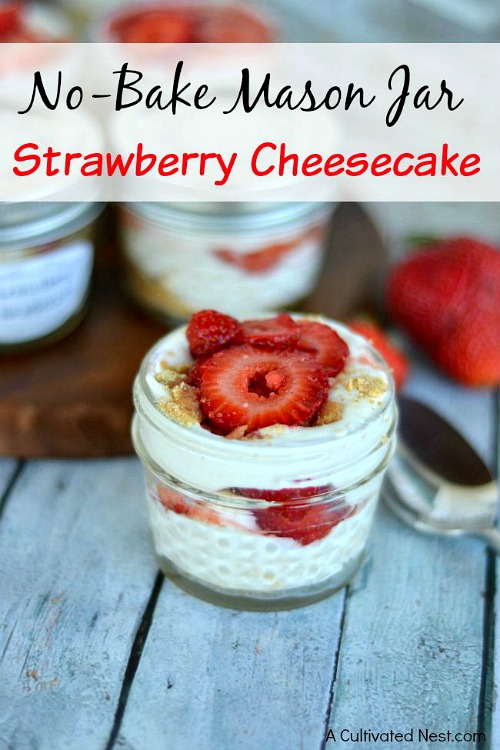 I love these little desserts in Mason jars! They are easy to store and serve, plus they are delicious. Snag the recipe from A Cultivated Nest here.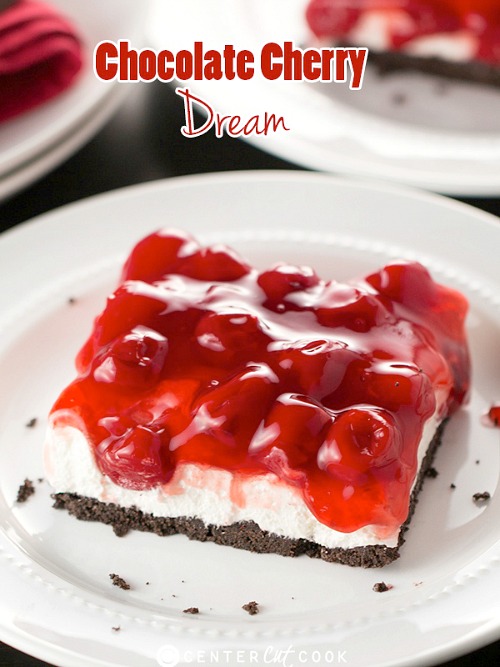 Have a twist on classic cheesecake with a chocolate cherry dessert from Center Cut Cook.
The Recipe Rebel made a minty chocolate no-bake cookie recipe, and I can't wait to try it!
Refresh your rice Krispie recipe with a new spin; birthday cake! Ambitious Kitchen shows you how to make these yummy treats.
This chilly dessert only takes 3 ingredients and will be so refreshing and healthy! A Couple Cooks shows you how to pull this watermelon sorbet together.
Your family will love you for making this ice cream pie! Oreos, ice cream, chocolate sauce, and candy make this recipe from Meme Inge.
Enjoy some fruit this summer in a no-bake fruit tart from Love and Lemons.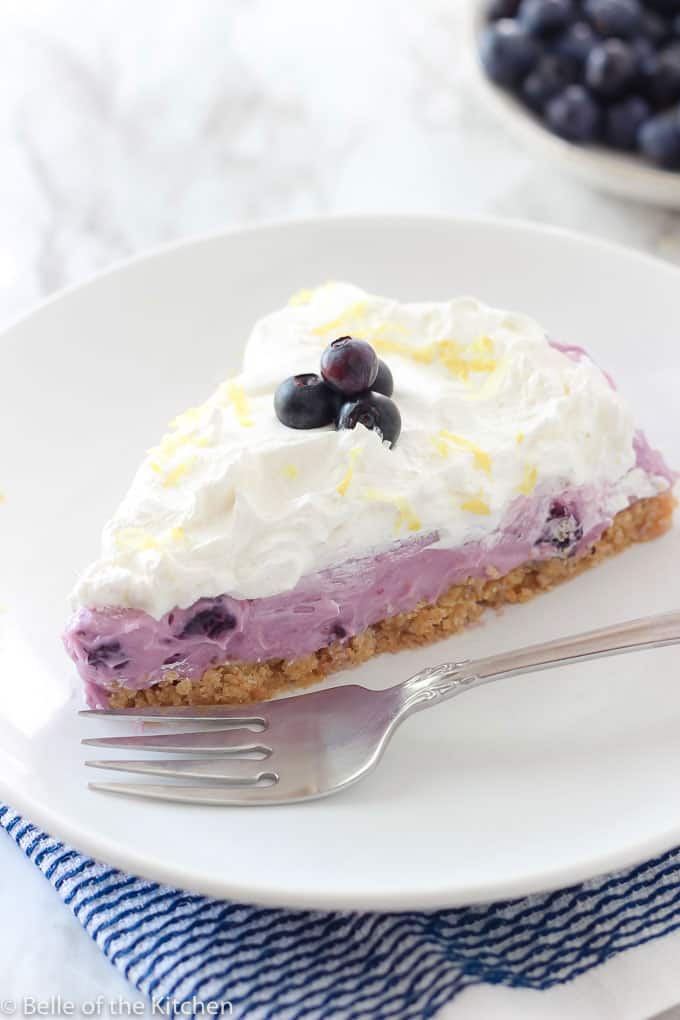 Belle of the Kitchen has a yummy and refreshing dessert for the summertime. Try the blueberry cream pie recipe soon.
Have you ever made a no-bake dessert?
This post contains an affiliate link to Amazon. Please see our Disclosure Page for more information.
You might also be interested in: