Paint stir sticks are one of those things you never really think much about. You pick up a few when buying some paint, and then that's pretty much it. But you really should be thinking more about them, because they're an amazingly versatile (and free) DIY resource! I never use all the stir sticks that I have. Check out the 10 paint stir stick projects below for some cute craft ideas!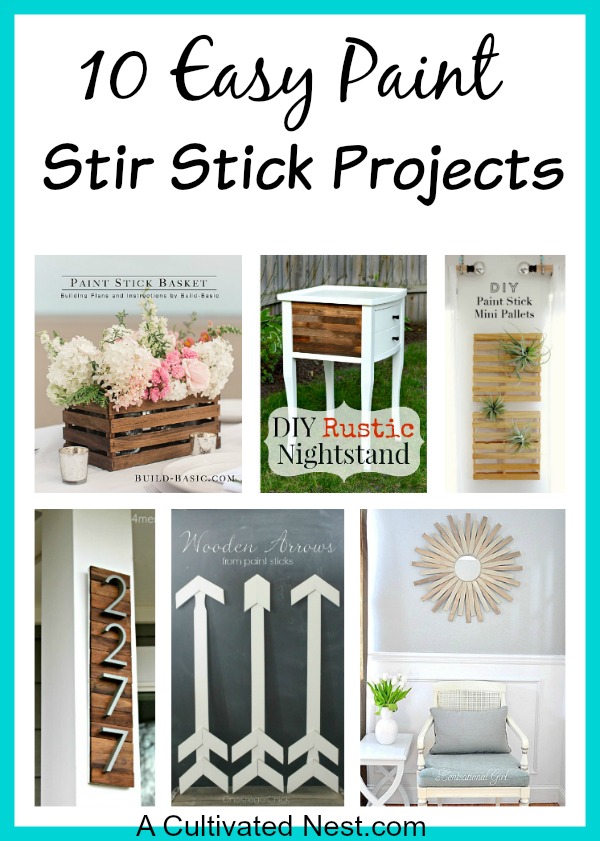 Disclosure: This post may contain affiliate links to Amazon and/or Etsy, which means that I may earn a small commission from some of the links in this post. Please see our Disclosure Page for more information.
You can get stir sticks for free at Home Depot, Lowe's, and other such stores which makes these projects very thrifty. Or you can buy them in bulk online through stores such as Amazon.com. Please visit the linked sources for complete tutorials.
Paint Stir Stick Projects
1. Paint Stick Basket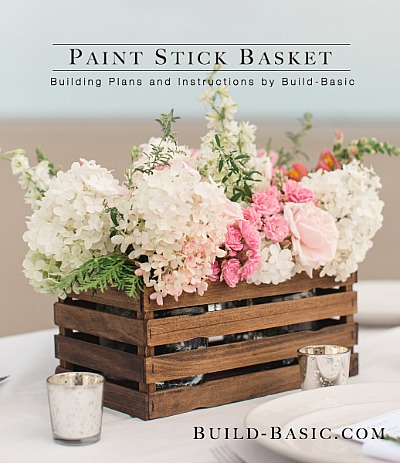 This basket is so cute, it's hard to believe it's made with just 4 materials, one of which is paint stir sticks! Check out Build-Basic's tutorial to find out how to build your own paint stick basket
2. Paint Stick House Numbers Backdrop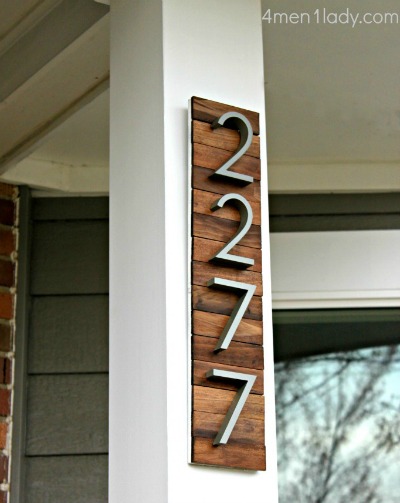 Paint sticks become even more versatile when cut, as shown here with this pretty house number DIY project! 4 Men 1 Lady shows you how to take normal paint sticks and cut them into a pretty wood backdrop for your house numbers!
3. Paint Stick Sunburst Mirror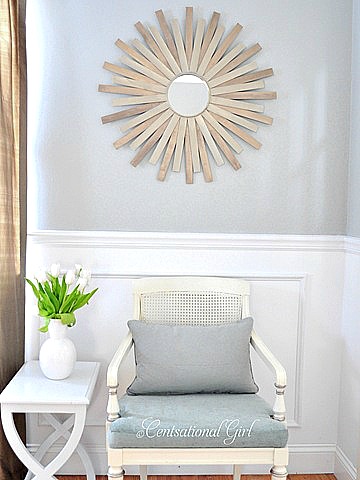 This mirror looks like the kind that would cost a lost, but in reality, it's made of many free stir sticks! Paint the sticks whatever color you want for your own unique take on this stir stick sunburst mirror by Centsational Girl.
4. Stir Stick Pendant Lamp Shade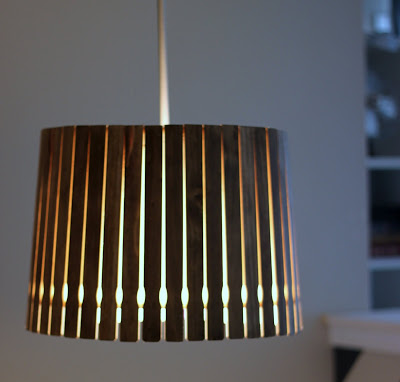 The main materials in this clever stir stick project are a lamp shade and a lot of stir sticks. This is another project where you can use paint to better tie it into your own home's decor. Follow Monty Dob's tutorial to find out how to make your own stir stick lampshade
5. Stir Stick Letter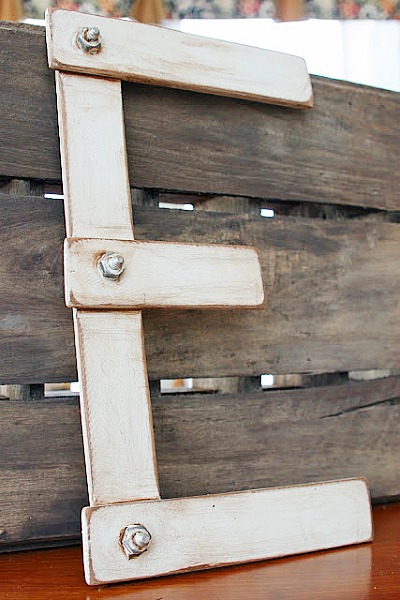 I love the look of this stir stick letter "E" that was made with just two sticks! Follow Mamie Jane's tutorial to make your own paint stir stick letter (maybe of your last initial), or make a series of them to spell out a word!
6. Paint Stir Stick Table Runner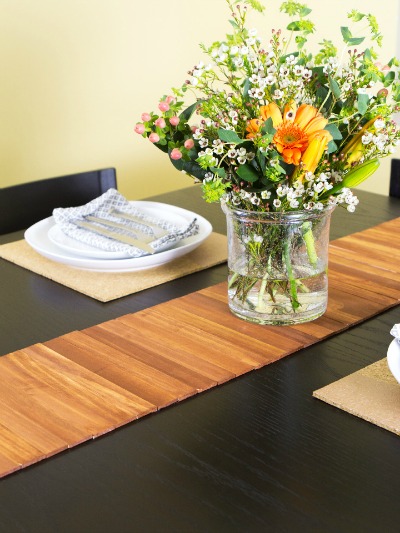 This table runner looks very expensive, but can be made with free paint stir sticks! Sarah Hearts' tutorial will show you how to easily make your own stir stick wooden table runner
7. DIY Paint Stick Wood Slat Sign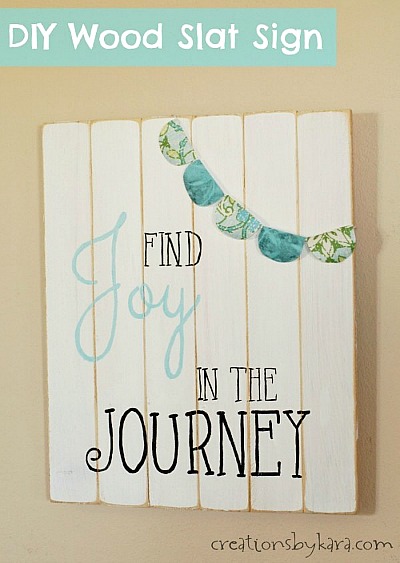 The basis of this adorable wooden sign is a couple of free stir sticks! Use Creations by Kara's tutorial to make your own paint stick slat sign. There are a lot of chances to be creative with this one, by adding a different kind of banner and choosing a different quote.
8. Nightstand Paint Stick Sides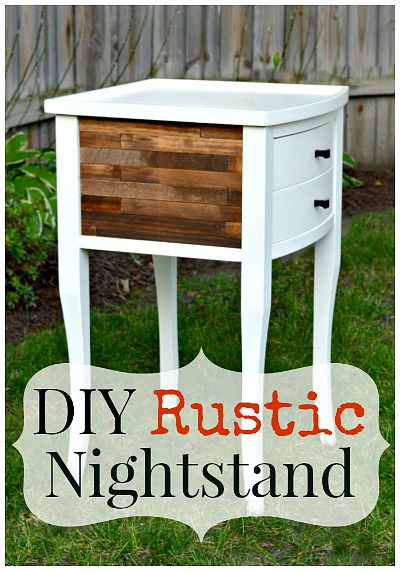 This nightstand looks beautiful with its new wooden paint stick sides! If you have a nightstand or end table with a gap on the side, then you could use Chatfield Court's tutorial and make wooden paint stick sides like this!
9. DIY Paint Stick Mini Pallet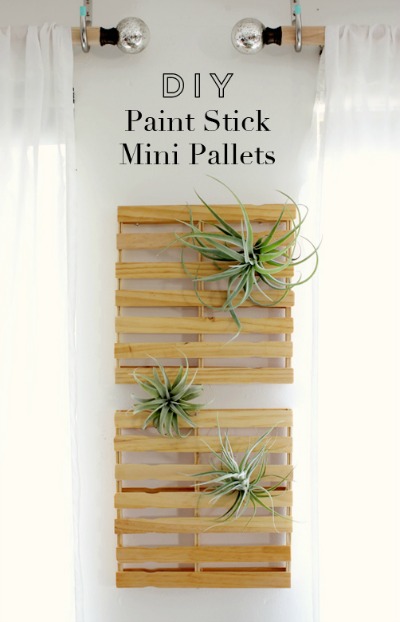 It's hard to believe that the pallets in this pretty display were just made with paint sticks, but they were! Follow At Home in Love's tutorial to make your own stir stick mini pallet that you can hang on a wall, place on a table, or do so many things with!
10. Wooden Arrows from Paint Sticks
This adorable wall art was made with just a couple of paint sticks. Snap Creativity shows you how to cut up some 5 gallon stir sticks to make your own stir stick arrows! You could probably make some cute smaller ones with the normal sized stir sticks.
Do you save your paint stir sticks?