10 Ways To Repurpose A Dresser.
We've spent the last two weekends clearing out our garage. We took lots to Goodwill and we have a pile for a arage/Craigslist sale. One of the things I was debating on  whether or not to sell  is a vintage dresser that was the first piece of furniture I ever painted (before blogging). It's huge! It takes up a good bit of space and I'm not sure it's worth keeping the way it is now. So I thought I'd see how others have repurposed dressers to see if I can get some ideas.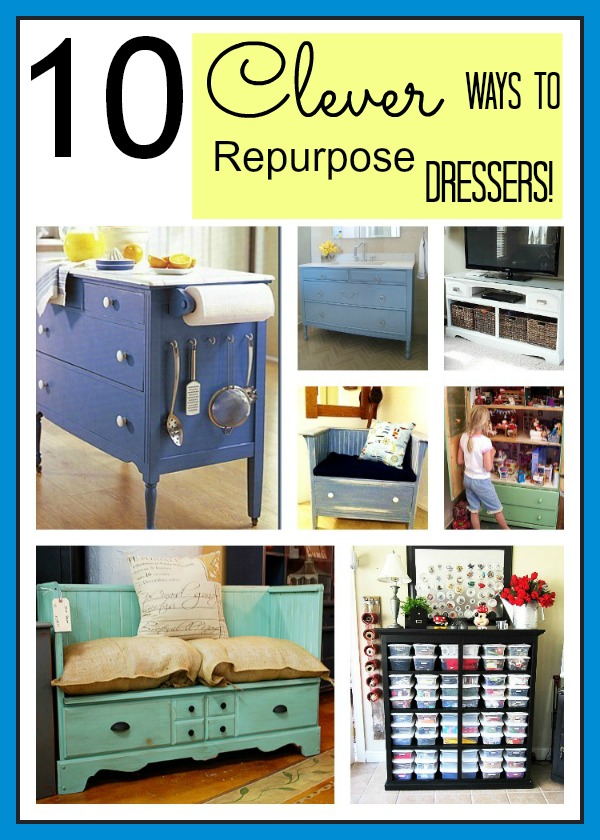 I'll show you my dresser at the end of this post!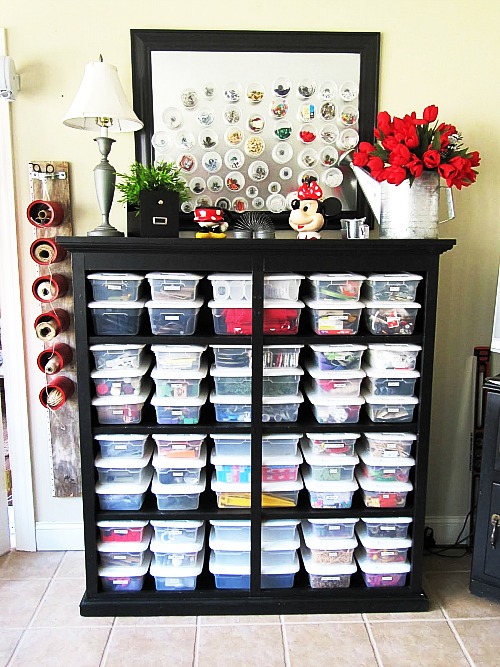 Disclosure: This post may contain affiliate links to Amazon and/or Etsy, which means that I may earn a small commission from some of the links in this post. Please see our Disclosure Page for more information.
I love the idea of  taking the drawers out and using plastic storage containers instead. source: Sew Many Ways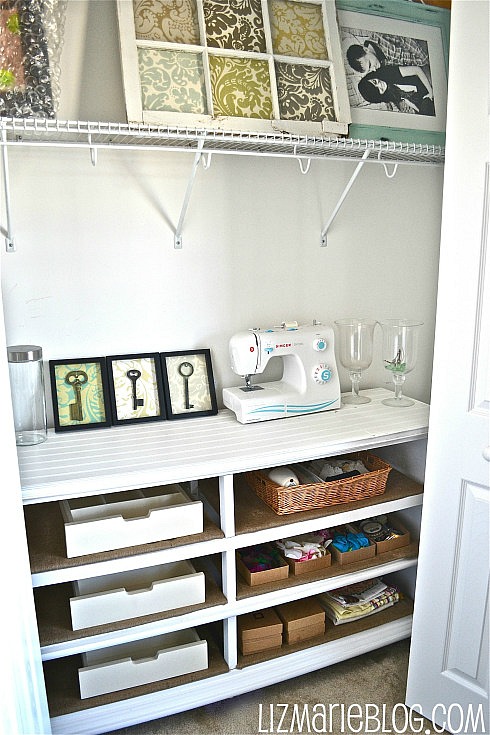 Another dresser where the drawers are taken out. source: Liz Marie Blog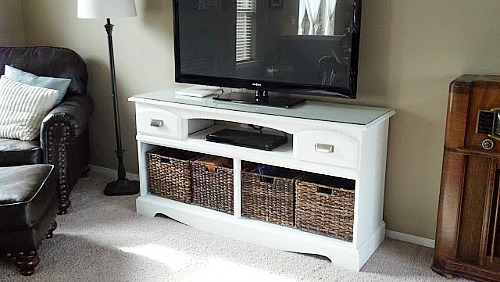 This is a dresser turned tv cabinet – you have to check out the before and after! source: At The Parks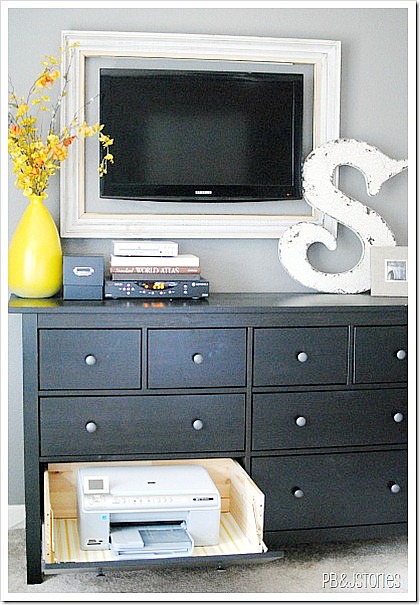 This dresser drawer was converted to hing out. source PB & J Stories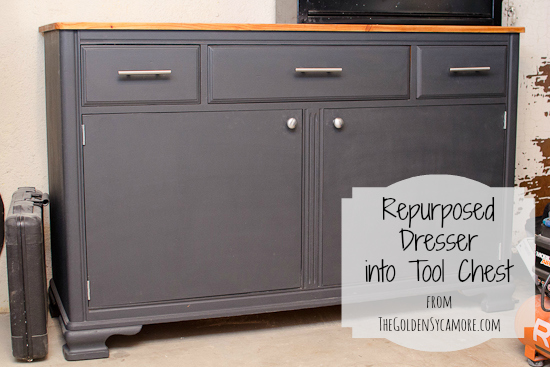 Another amazing before and after! They added doors where drawers used to be. source: The Golden Sycamore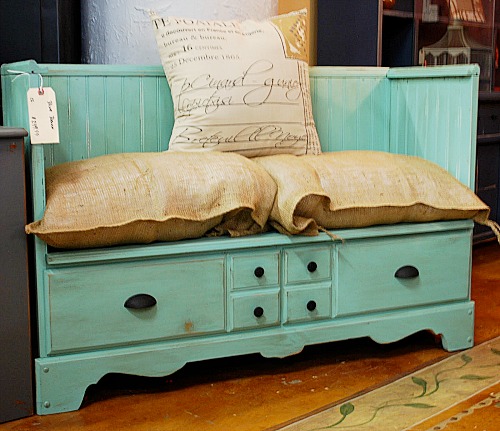 This bench used to be a dresser! source: Chic Staging and Design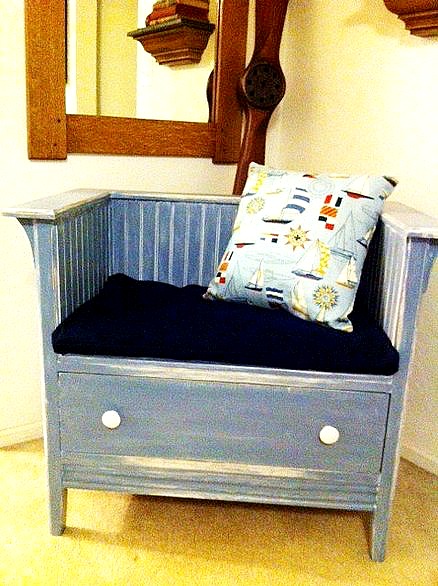 Repurpose a smaller dresser into a chair!  source:  Lumberjocks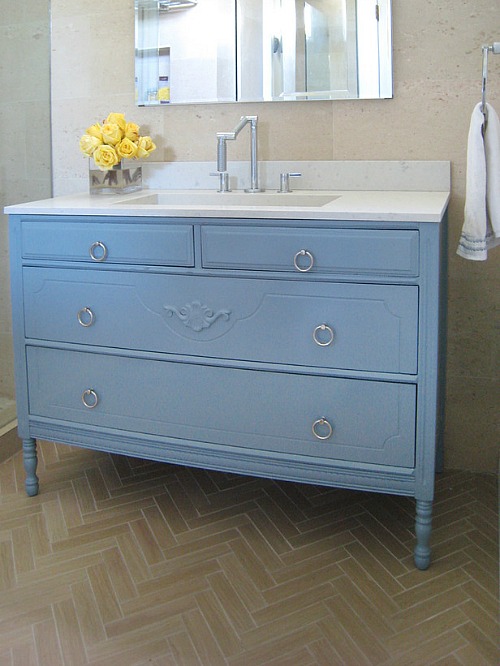 Repurposing a dresser into a bathroom vanity is great idea. source:  HGTV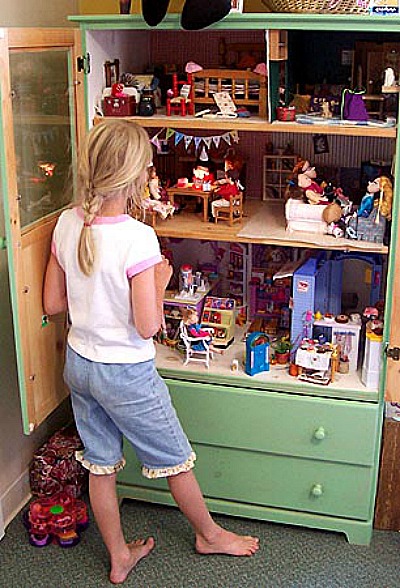 This is such a cute idea. I wish I had known about this when my daughter was little. How cute is this dresser made into a dollhouse! source: Turkey Feathers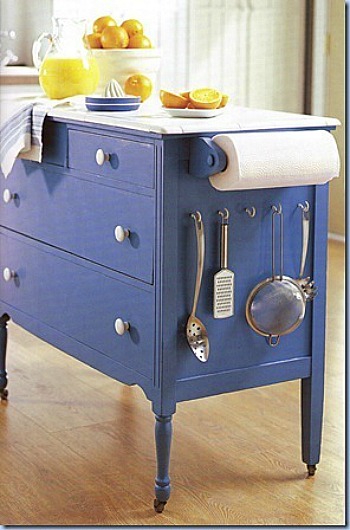 This old dresser was transformed into a cute kitchen island! souce: Curbly
There are lots of ways to repurpose old dressers!
Here's what I have to work with.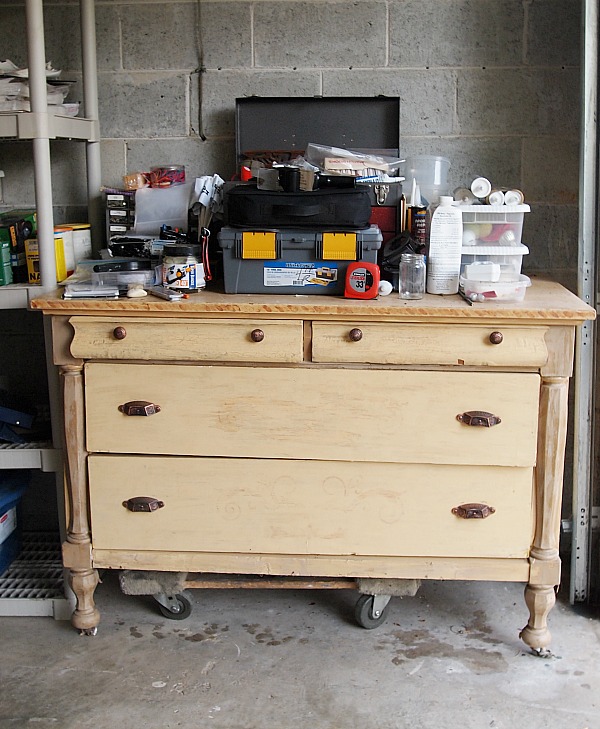 I'm pretty sure I'll remove the 2 large drawers since we want to use it for storage in the garage. They're heavy and hard to pull out anyway. Smaller bins in their place would work well I think! **update – I wound up selling it to a neighbor!
You may also so be interested in: 15 Ways To Repurpose Luggage