I love snacking on popcorn! It's such a quick, tasty, and versatile snack! No matter what type of flavors you like, there's a popcorn recipe out there that you're sure to love! You can have popcorn that's sweet, savory, buttery, or just lightly flavored. If you're looking for a different kind of popcorn recipe to snack on, you have to try one of these 15 Yummy Popcorn Recipes!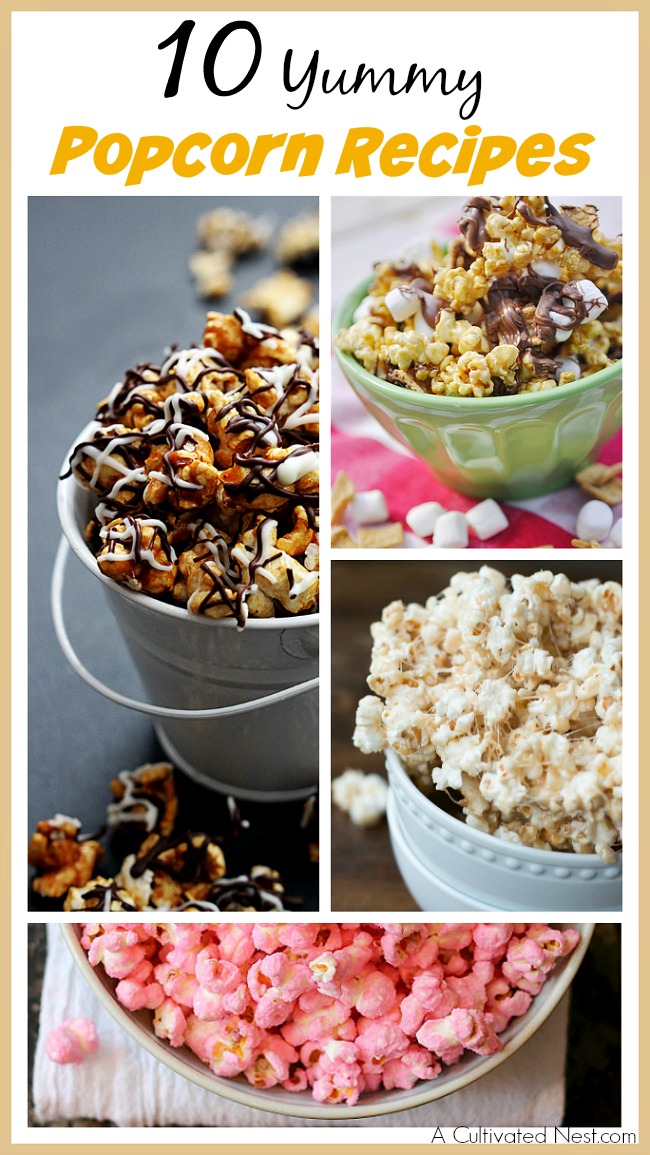 Disclosure: This post may contain affiliate links to Amazon and/or Etsy, which means that I may earn a small commission from some of the links in this post. Please see our Disclosure Page for more information.
You can make your popcorn in the microwave or stovetop, but I prefer to make mine with an air popper! It doesn't use any oil, for a healthy, fast way to make popcorn.
15 Yummy Popcorn Recipes
Buy in bulk I like to buy my popcorn kernels in bulk from an Amish store that is close to me but any store that sells large quantities would be great to grab a bag. It is cheap and they sell many sizes of bags so you can get what is just right for you.
Popping on the stovetop is easy! A lot of people believe that popping popcorn on the stovetop is complicated and time-consuming but it is so simple! All you need is oil and popcorn kernels! Let the oil get hot in the bottom of a large pan. Add the kernels and cover with a lid and listen. When the popping slows down, take off the burner and you are ready to snack!
You can pop ahead. You can pop popcorn ahead of time to pack a snack on the go. Just make sure to store in a sealed container or bag for freshness. I don't think it lasts much over a week but you try it and let me know!
1. S'more Caramel Popcorn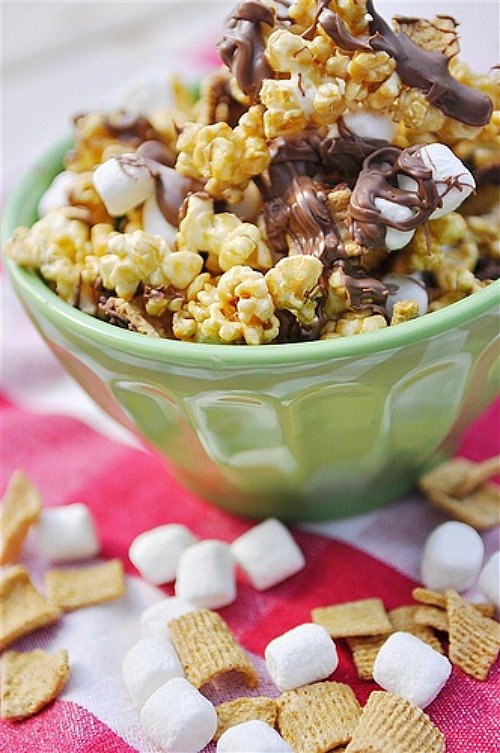 I love chocolate-covered popcorn! If you like chocolate on your popcorn too, then you have to try Your Homebased Mom's S'more caramel popcorn recipe!
2. Cake Batter Popcorn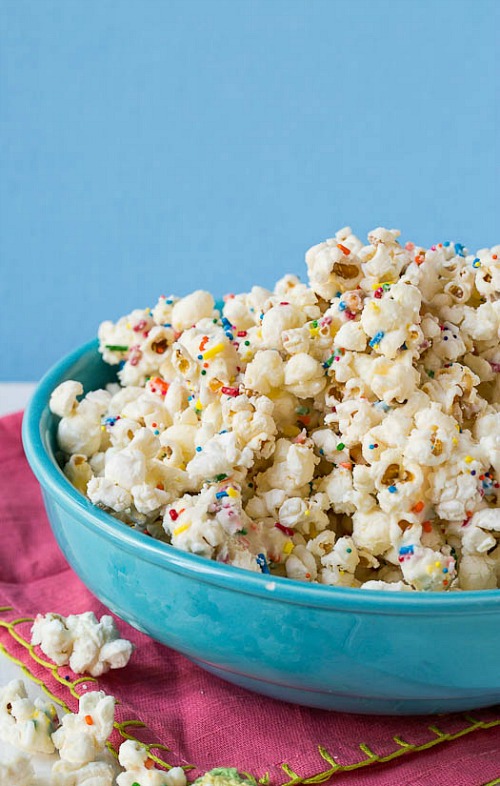 This is such a clever idea! For a sweet and crunchy treat, make Spicy Southern Kitchen's cake batter popcorn! This would be so fun to make for a birthday party snack too!
3. Oreo Popcorn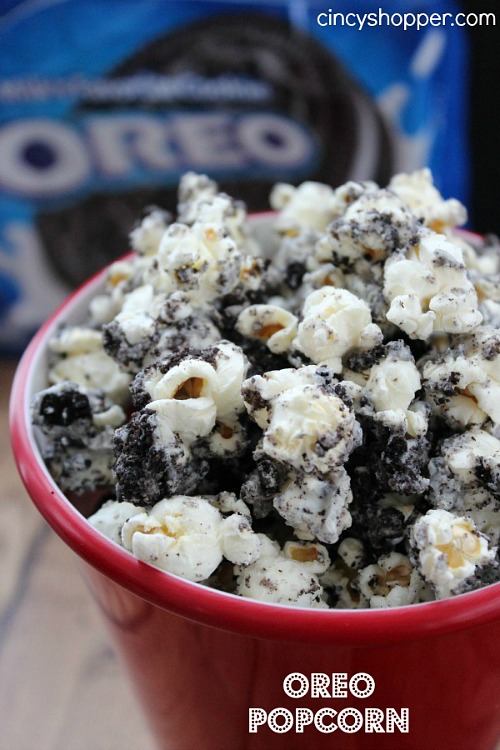 Doesn't this look delicious? Fans of Oreos have to try making Cincy Shopper's Oreo popcorn!
4. Pink Popcorn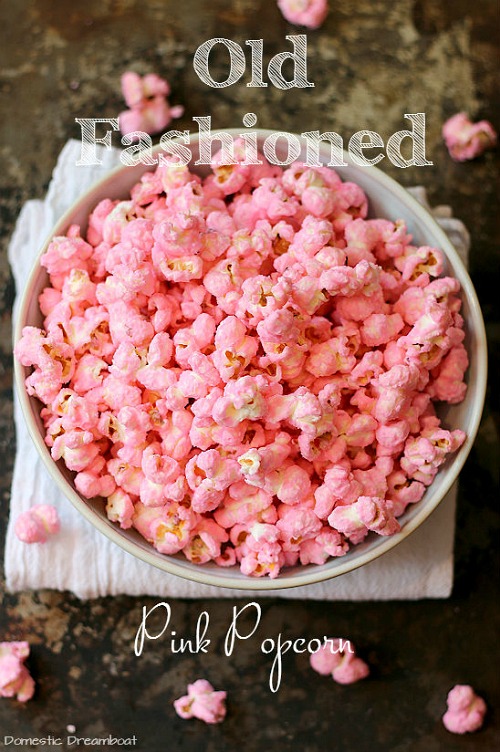 If you like candy-coated popcorn, you have to try Domestic Dreamboat's pink popcorn recipe! The pink color makes it perfect for Valentine's Day, too!
5. Old Bay Popcorn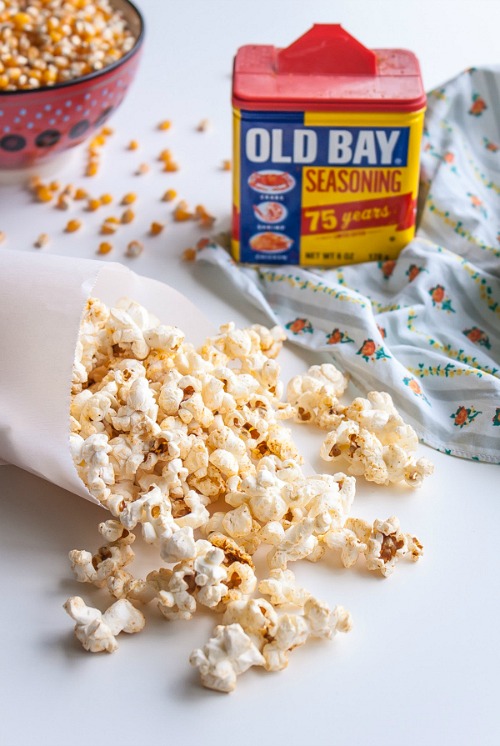 This sounds so tasty! Old Bay seasoning is so flavorful, that I'm sure it's super yummy on popcorn! A Beautiful Plate explains the perfect ratios for delicious Old Bay Popcorn!
6. Samoas Popcorn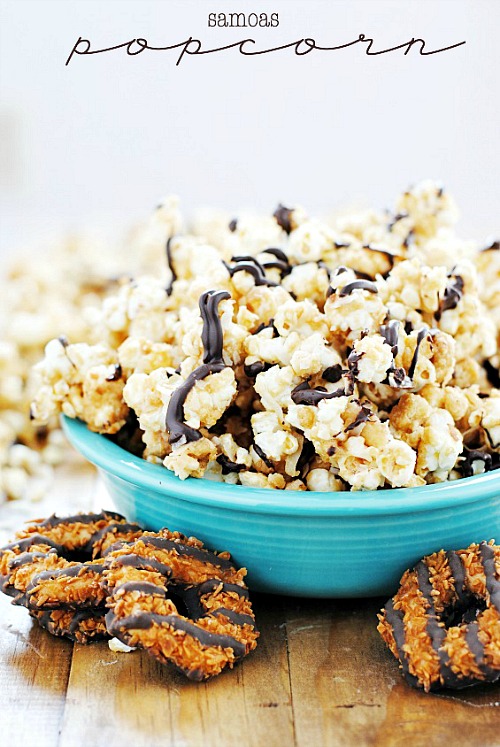 If there's anything better than Samoa cookies, it's this Samoas popcorn by Something Swanky! You have to give it a try!
7. Honey Sea Salt Popcorn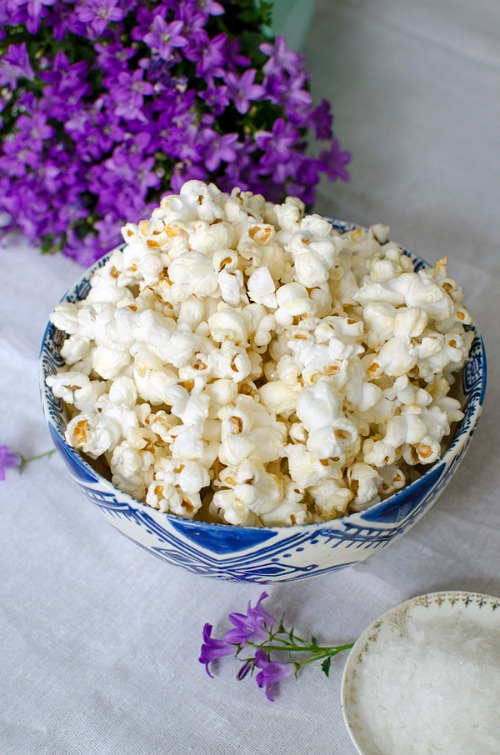 If you want a snack that's pretty healthy, you have to make this tasty honey sea salt popcorn recipe by A Side of Sweet!
8. Sweet and Spicy Wasabi Popcorn
Doesn't this flavor combination sound great? If you want to try something that's both sweet and spicy, you've got to make Kitchen Confidante's sweet and spicy wasabi popcorn!
9. Marshmallow Popcorn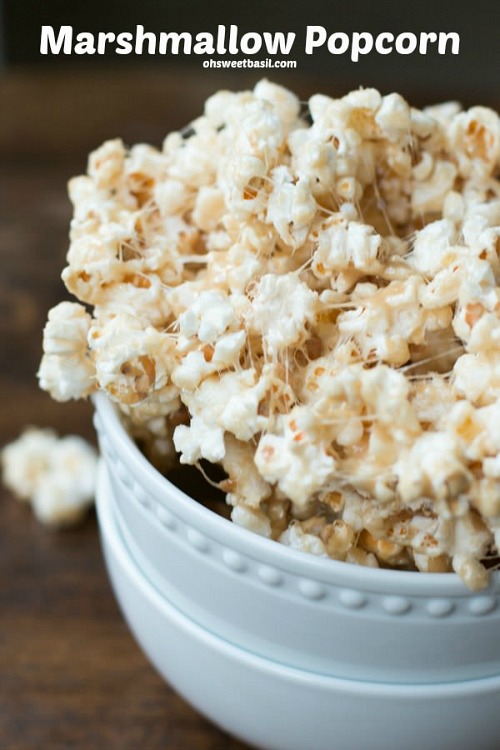 This sounds so good! For a really flavorful popcorn treat, make Oh, Sweet Basil's marshmallow popcorn!
10. Zebra Caramel Corn Popcorn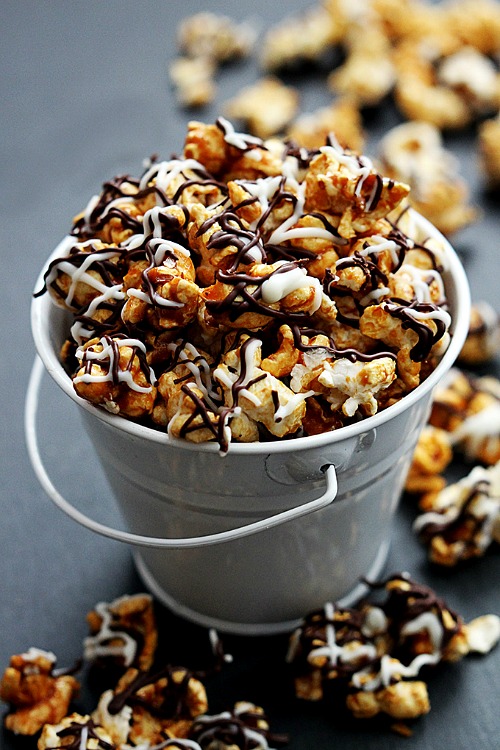 I love to buy this flavor of popcorn at the store, but I'm sure a homemade version would be even more delicious! For a yummy chocolaty popcorn snack, make Creme de la Crumb's zebra caramel corn!
11. Snickers Popcorn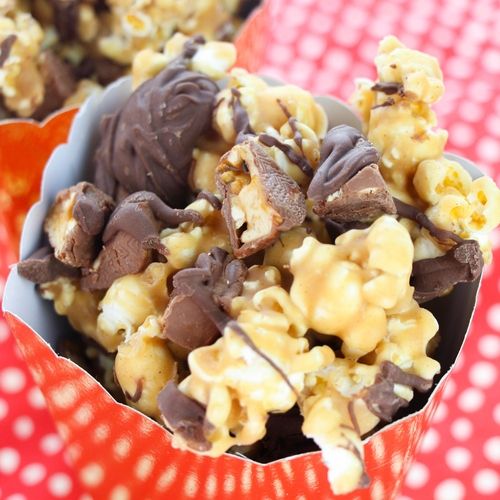 Try this yummy Snickers popcorn from A Cultivated Nest. I mean it has chocolate, caramel, and you could add nuts! What could go wrong with this snack?
12. Hot Chocolate Popcorn
This hot chocolate popcorn would be so yummy for a movie night in the wintertime! Check out how to make it on A Cultivated Nest's page.
13. Elf Maple Popcorn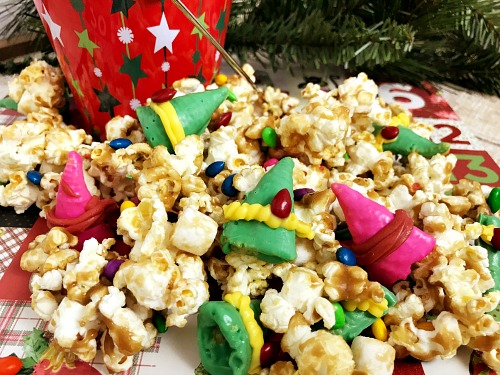 I don't know about you but the Elf on the Shelf has arrived at my house and I am already running out of ideas! I may whip up a batch of this elf maple popcorn to bring some smiles into my house! A Cultivated Nest has the recipe for you.
14. Lucky Charms Popcorn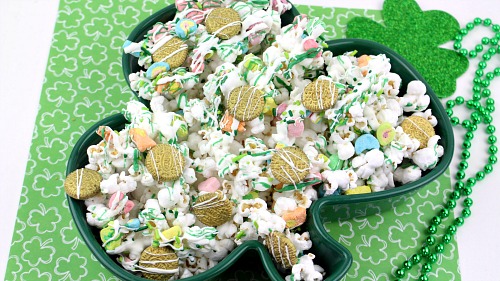 A Cultivated Nest has got another great idea for a spring popcorn that your kids will love! Perfect for a rainy day activity or a treat from a leprechaun. This lucky charms popcorn will be a hit!
15. Kettle Corn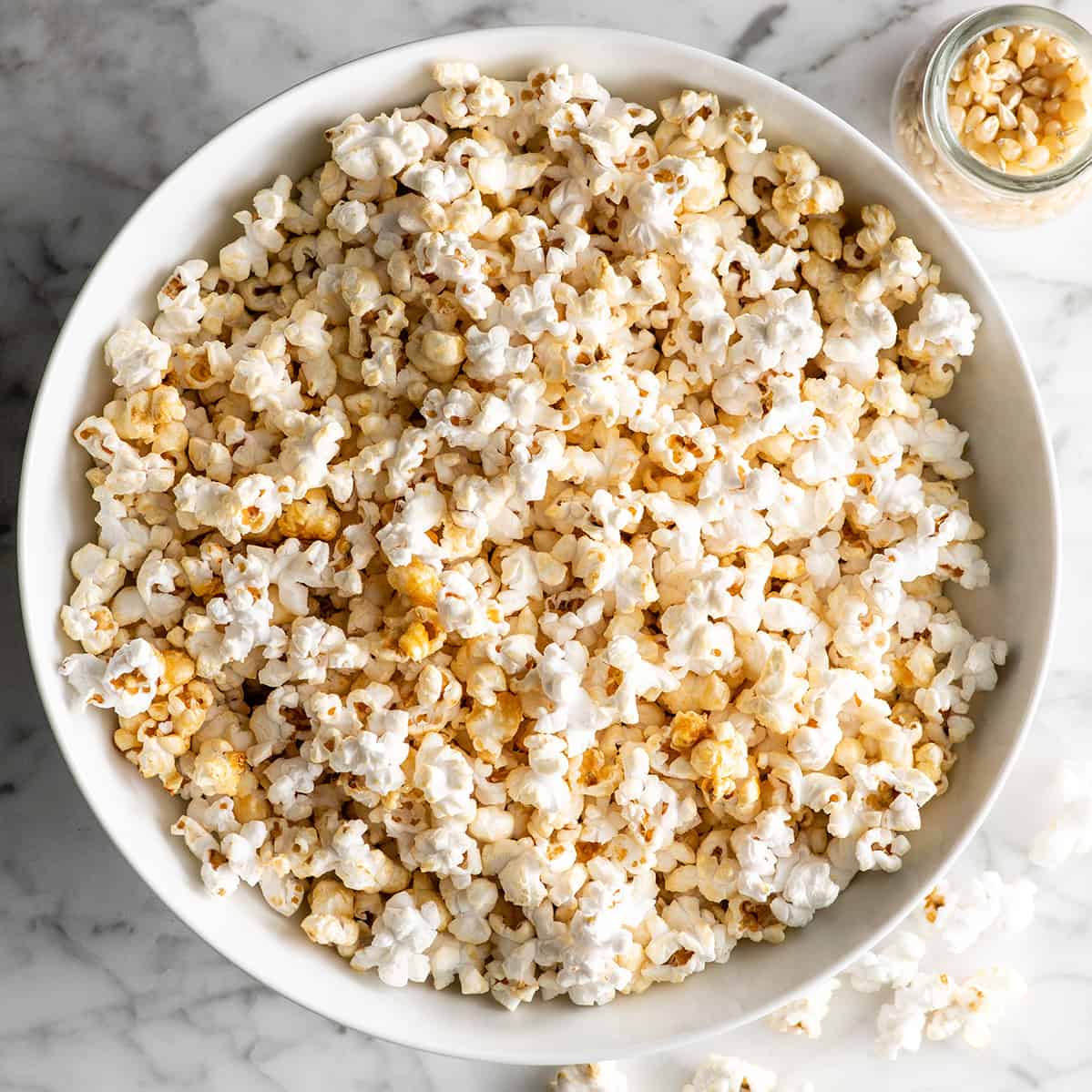 I felt like we needed a traditional recipe for some yummy kettle corn! Joy Food Sunshine has a 4 ingredient recipe for a salty-sweet snack!
What type of popcorn do you like?
This post contains an affiliate link to Amazon. Please see our Disclosure Page for more information.
You may also be interested in: