As some of you know, I have a bit of a dish problem…I rarely see a plate that I don't like. Which is why I should just stay out of TJMaxx. It's hard to walk out of there without one or two plates and the last time I went was no exception. They had a few dinner and salad plates of the Woodland Harvest pattern,  Victorian English Pottery  by Edward Challinor. LOVE!!! I love brown transferware anyway so the minute I saw them I put a few in my cart. When I came home I re-did my fall mantel. So this is My Fall Mantel Take 2!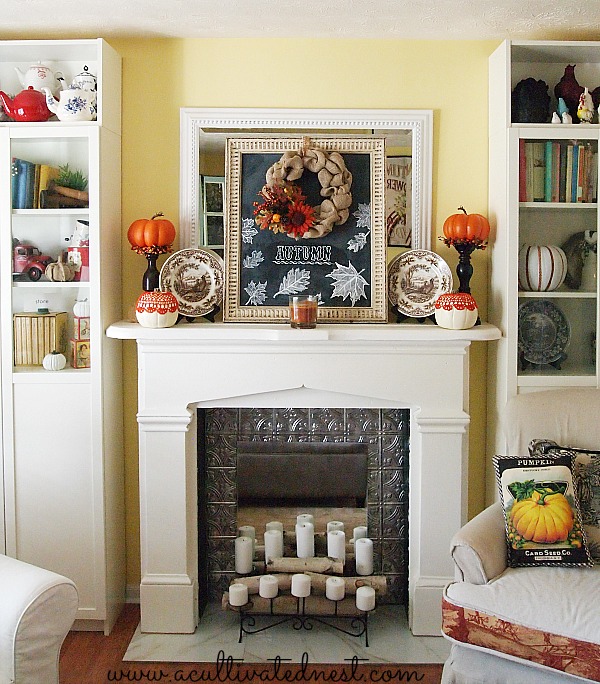 Disclosure: This post may contain affiliate links to Amazon and/or Etsy, which means that I may earn a small commission from some of the links in this post. Please see our Disclosure Page for more information.
I liked my original mantel which you can see here but after a while I missed my mirror in my fireplace. We get such lovely  light in that room and the mirror with the tin backing does such a great job of reflecting it. I love how bright this room is in the a.m.  so I put away the basket of pumpkins that I had there and deleted a few things from the top.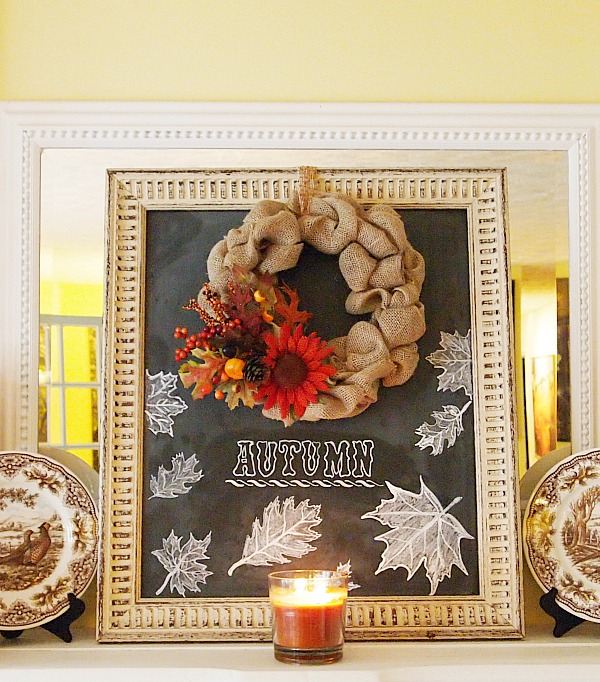 I also found this great candle.  Apparently I'm one of the last people to know about WoodWick candles? They have this funny wick that creates a sort of crackling sound like a fire when lit. That's the Harvest Moon scent – just lovely!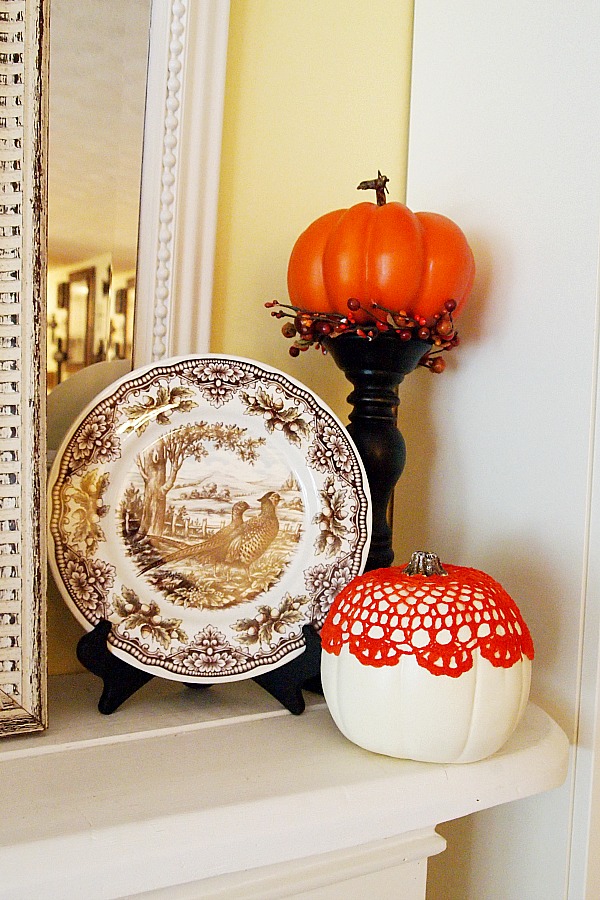 Here are the pheasant plates, they also have deer and rabbit patterns too.
I love the acorn leaf border – so perfect for fall!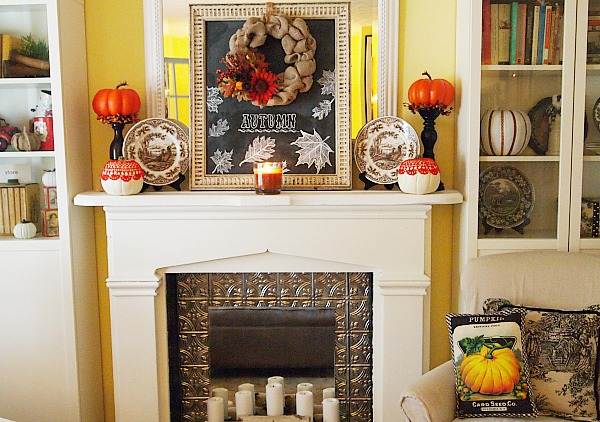 That's it – I'm not touching this mantel again until Christmas!