Hi everyone! We got two offers! One we rejected and one we accepted. We accepted an offer from a nice young couple who wrote me the loveliest letter. I think my garden will be in good hands!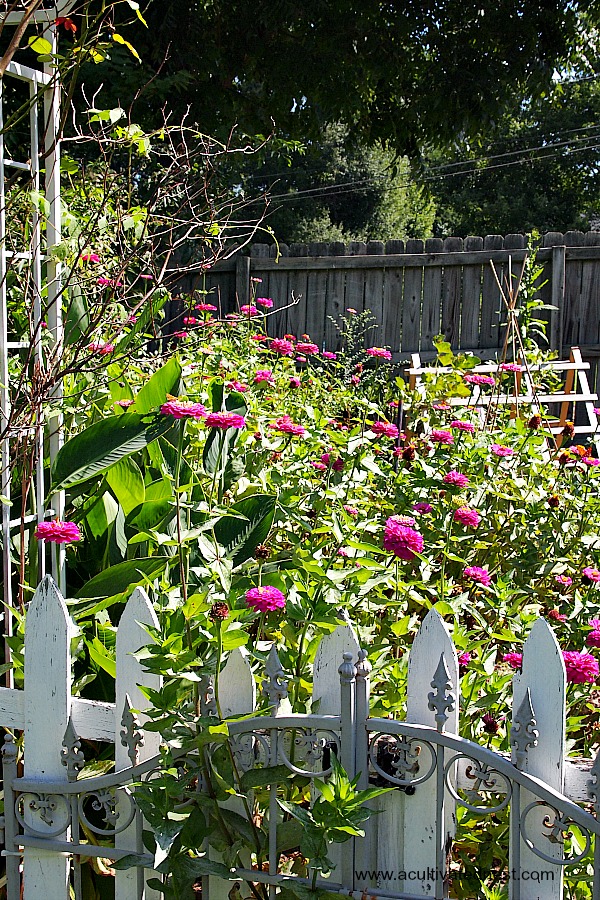 The inspection is Monday and I don't anticipate any problems since we've replaced practically everything in the house. But you never know…. It's never a done deal until you exchange keys
Disclosure: This post may contain affiliate links to Amazon and/or Etsy, which means that I may earn a small commission from some of the links in this post. Please see our Disclosure Page for more information.
Anyway, closing is in 45 days. We have  to find a new place and pack up this one in that time period!! We've been looking but haven't found anything that will work for us.
So I will be a bit busy in the coming months (as long as everything goes according to plan – knock on wood, say a prayer, send good vibes etc) 🙂
I will not have any decorating posts coming up as I'll be packing things up,  which is too bad because fall is my favorite time to decorate. But I'll be featuring other bloggers fall decor. I'll also have more recipes (gotta eat no matter what), organizing posts and frugal living/money saving posts. I'm going to have a few people guest post for me as well.
I probably won't do any decorating until we move to our new place – so I just wanted to give those that enjoy those types of posts a heads up.
I'm sad and excited all at the same time!
Thanks to all my subscribers and all you regulars  that stop by for being so patient with me and I ask that you just hang in there for a while longer. Things will go back to normal after we move and won't it be fun to have a whole new place to organize and decorate!