DIY Terracotta Pot Ideas.
I have a good number of terracotta pots in my garden shed, but haven't wanted to use them for a while because they look so plain. So I finally decided to go looking for ways to dress them up, and was amazed at all the wonderful ideas I found! Decorating and painting terracotta pots is actually very easy, and there are so many different creative ways to go about it! If you want to make your terracotta pots pretty too, then you need to check out these 24 Beautiful Ways to Decorate Terracotta Pots!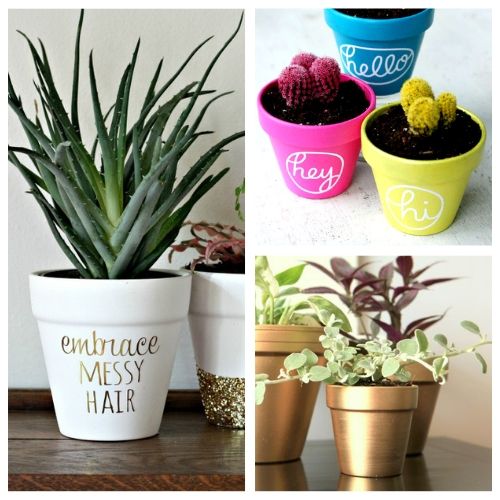 Disclosure: This post may contain affiliate links to Amazon and/or Etsy, which means that I may earn a small commission from some of the links in this post. Please see our Disclosure Page for more information.
Because of how the surface works, terracotta is easy to both paint and glue things on. Which means there are tons of fun (and easy) ways to decorate terracotta pots! If you want some pretty terracotta pot inspiration, then you need to check out all the DIY terra cotta pot ideas below!
24 Beautiful Ways to Decorate Terracotta Pots
Paint, glue, decoupage, stencils- there are dozens of ways to decorate terracotta pots! After checking out all the wonderful DIY terracotta pot projects below you'll be ready to turn your terracotta pots from plain brown into something beautiful!
And remember, terracotta pots come in lots of sizes. Consider getting some big ones, or some small ones, or decorating with a variety of sizes! You can find terracotta pots in all sizes on Amazon. And if you're not sure what paint to use on your terracotta pots, I recommend this brand.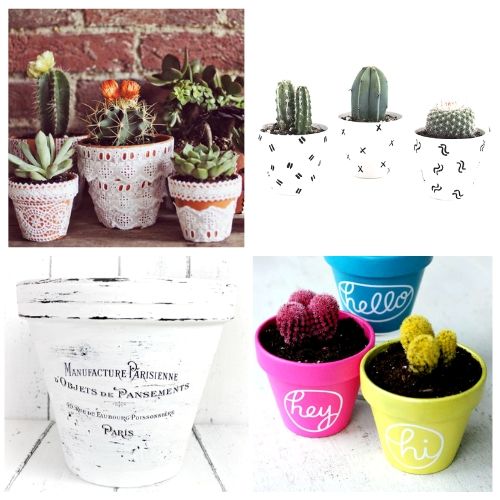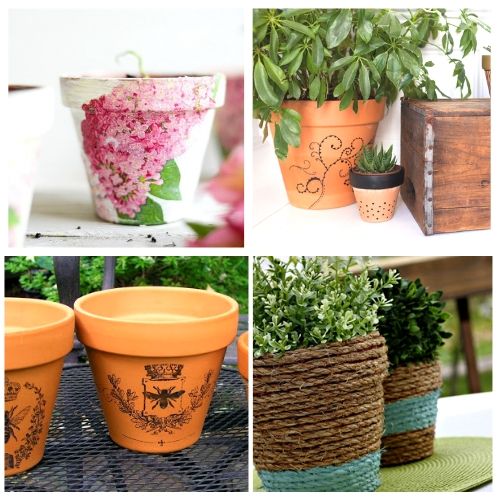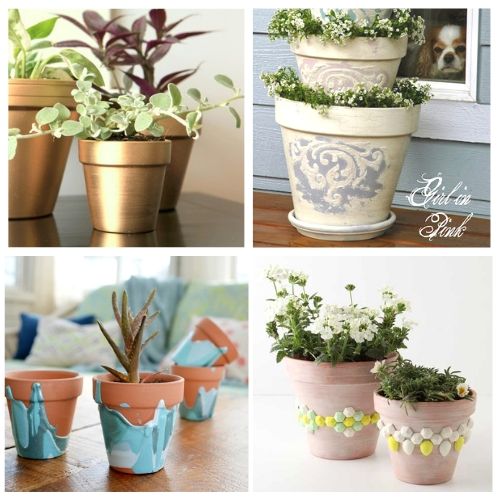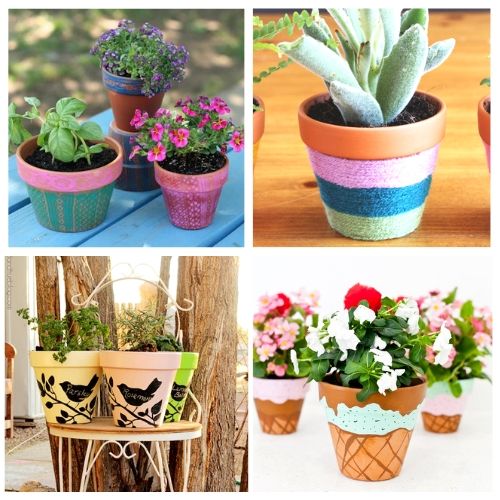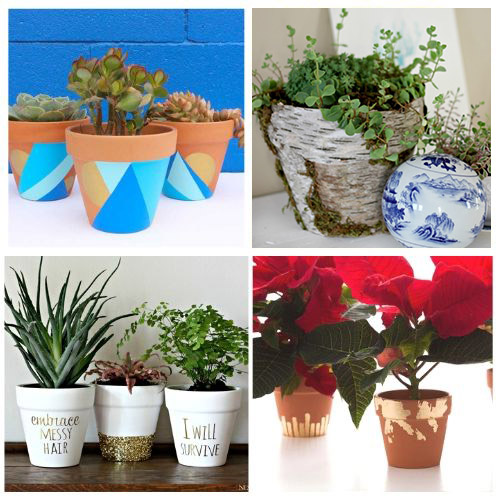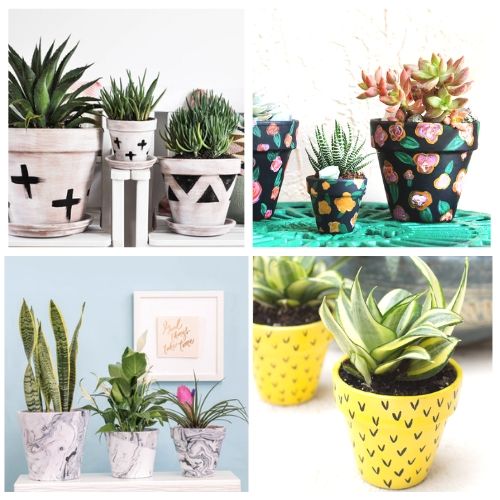 Which of these fun DIY terracotta pots do you want to make first?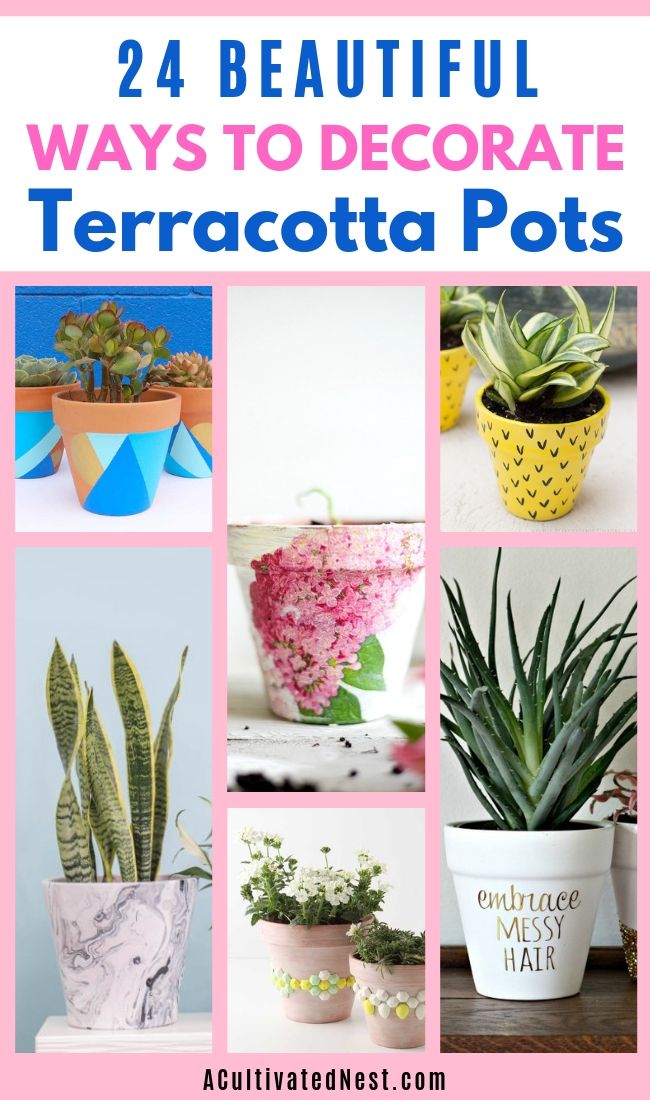 You might also be interested in: 10 Creative DIY Planter Makeovers