Limelight is one of the easiest and fastest growing hydrangeas around! This hydrangea is a truly stunning flowering shrub!  It's the only one that I have that made it through our unusually cold Georgia winter without any damage. All my other hydrangeas are just leaves with a few blooms (except my Endless Summer ). Here's why I think this is a must have hydrangea in your garden (zone 3-8).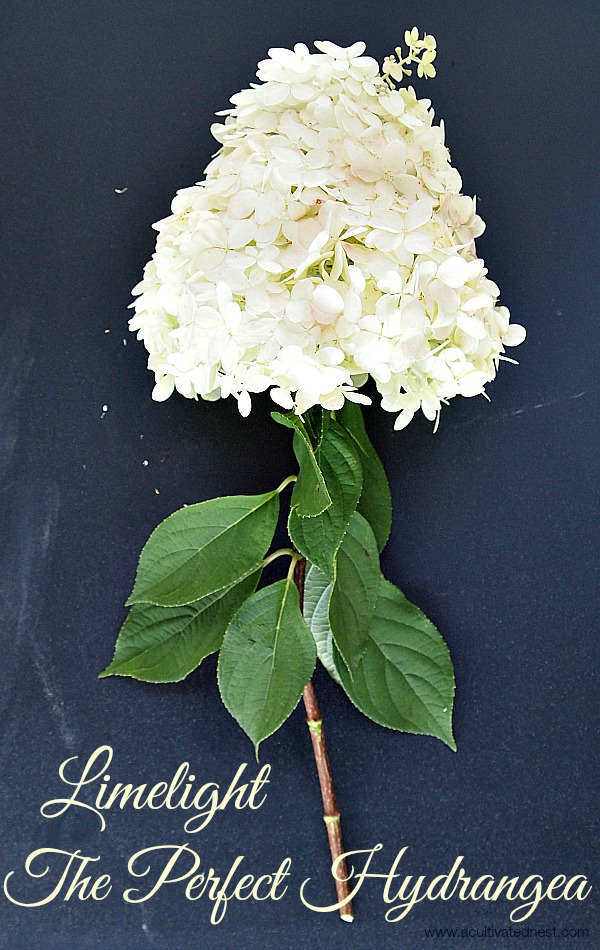 Disclosure: This post may contain affiliate links to Amazon and/or Etsy, which means that I may earn a small commission from some of the links in this post. Please see our Disclosure Page for more information.
Hydrangea paniculata  'Limelight'  blooms from May into fall and has soft lime green
 petals. The petal mature into pink in the fall. You can just see a tiny bit of pink on the one above.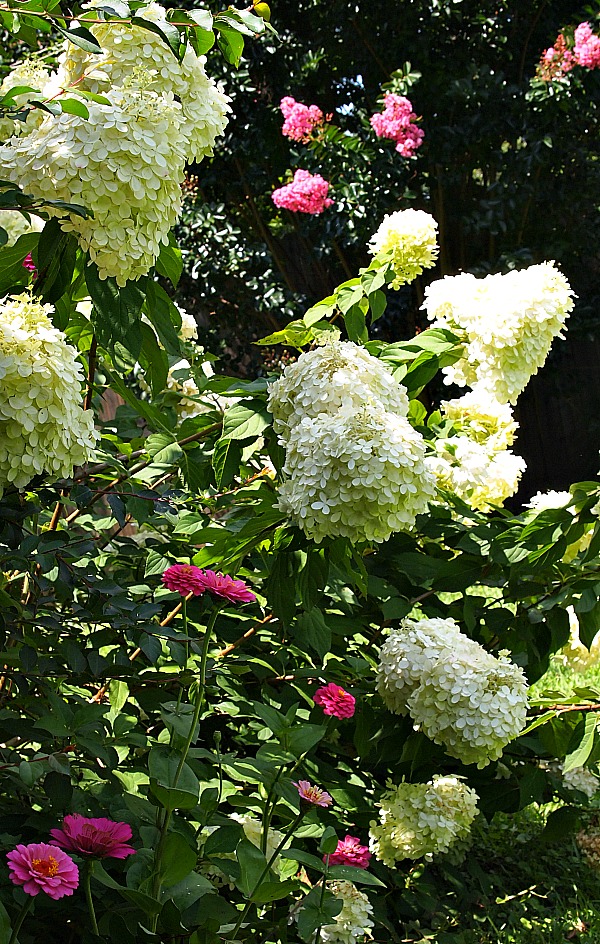 Limelights bloom on new wood in the summer which is why this one is doing so well despite our cold winter. You should prune them late in the fall, winter or early in the spring. Although, I never got around to pruning this one and it didn't seem to mind.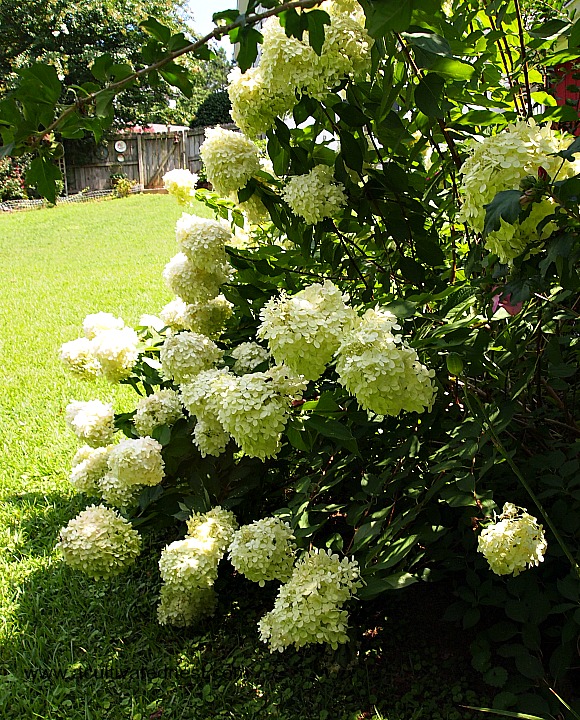 It is noted for producing large, dense, upright, cone-shaped panicles and is  hardy to Zone 3/4. They can grow to be  8-10 feet tall and can also be trained into a tree shape!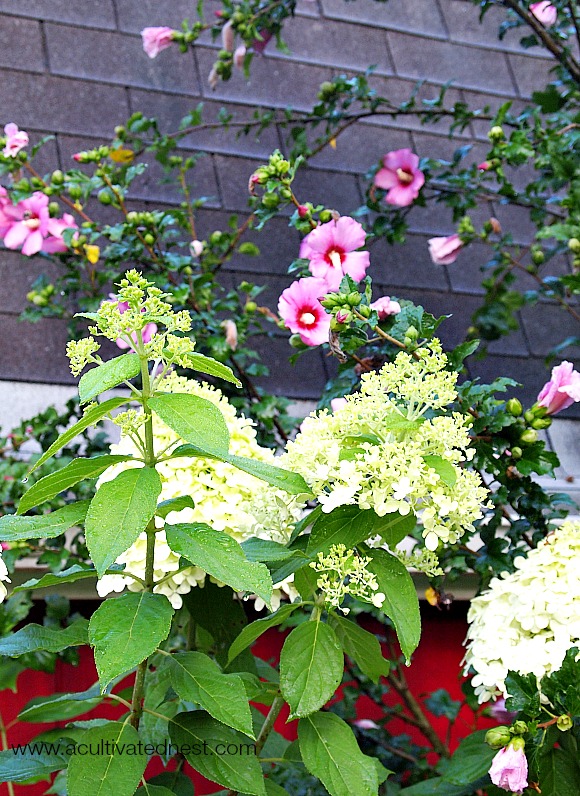 Above is what they look like when they first start to bloom. As they get older and fill out the blooms get ginormous!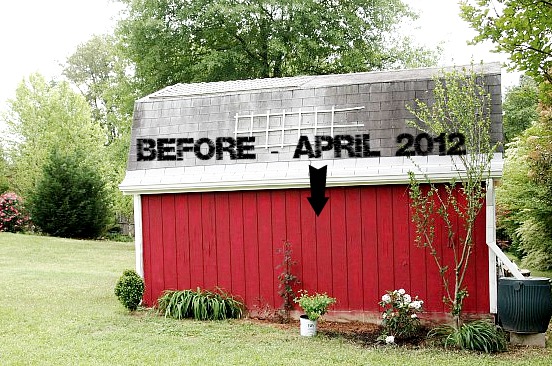 I planted this shrub in the spring of 2012 as you can see in the photo above. That's it in the pot. The shrub with the white flowers is a rhododendron that died. Just as well-there wouldn't have been room for both the hydrangea and rhody!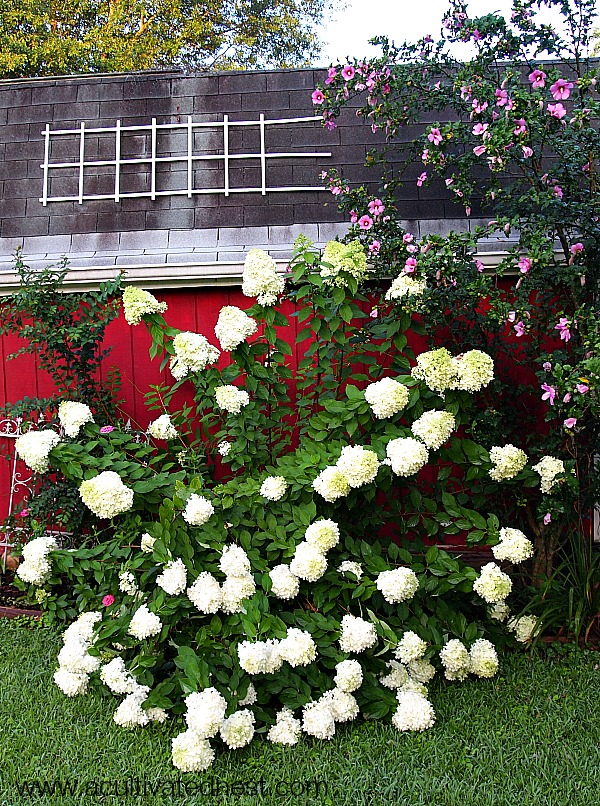 That the same little shrub this summer. Limelight is fast growing! This one does get a lot of early morning sun but is shaded by the barn in afternoon.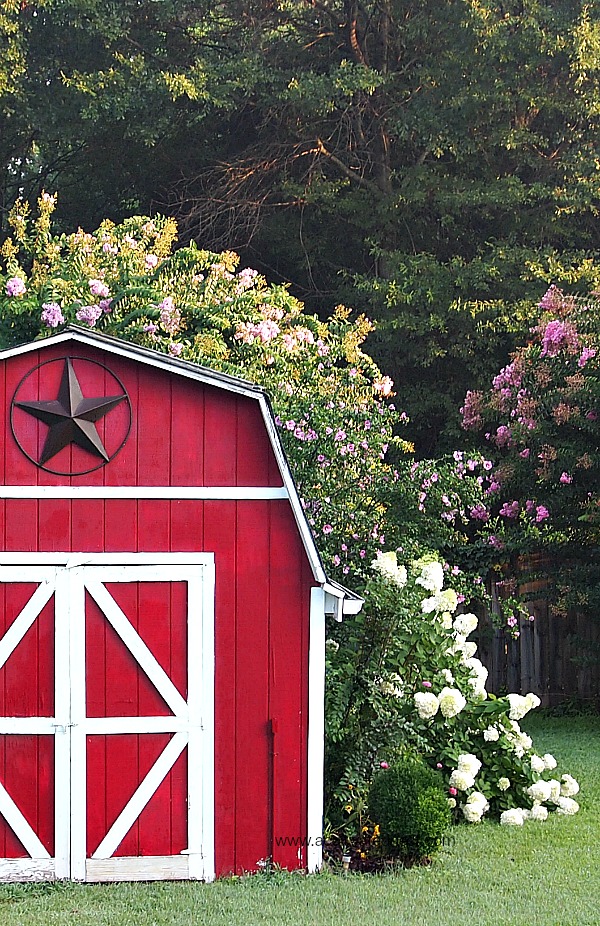 Limelight is truly a spectacular hydrangea. I highly recommend it especially if you've had problems growing other varieties of hydrangea!