I have just the last little bits of Christmas decorating to share with you guys. Even though I didn't do a lot this year, I'm so ready to take it down already (except the tree – love that).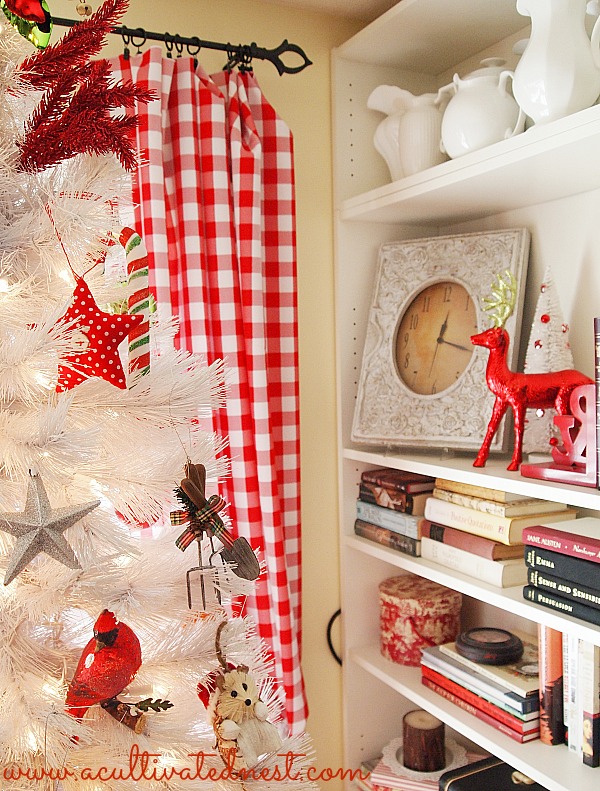 So here are a few more photos!
Disclosure: This post may contain affiliate links to Amazon and/or Etsy, which means that I may earn a small commission from some of the links in this post. Please see our Disclosure Page for more information.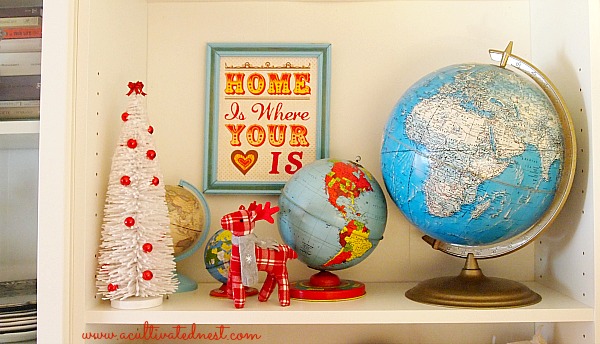 My globe collection with a little red plaid reindeer and bottle brush tree.
Here are some photos of my " holiday shelf" which I think I'm going to rename to "seasonal shelf".  These are just little bits that I wanted to put out but didn't have one particular place to put them so I just grouped them all on one shelf.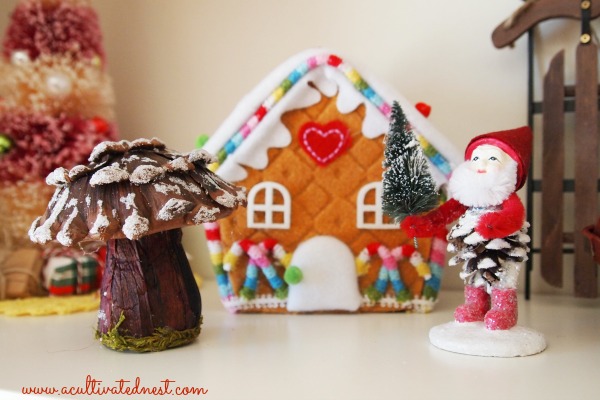 This is my favorite part! So cute!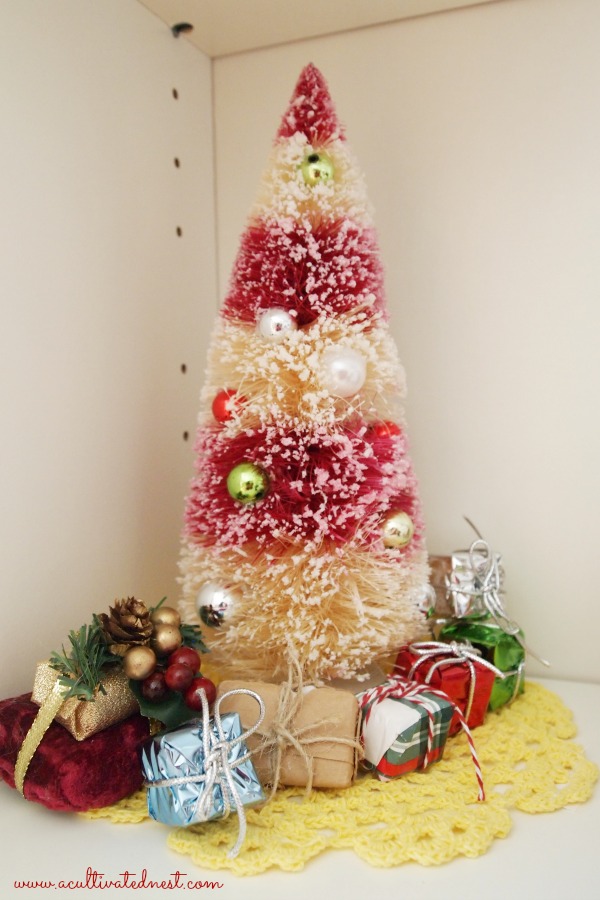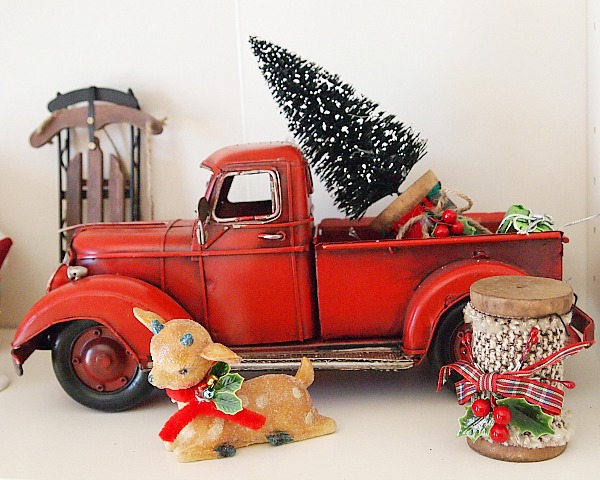 Can't forget my red truck!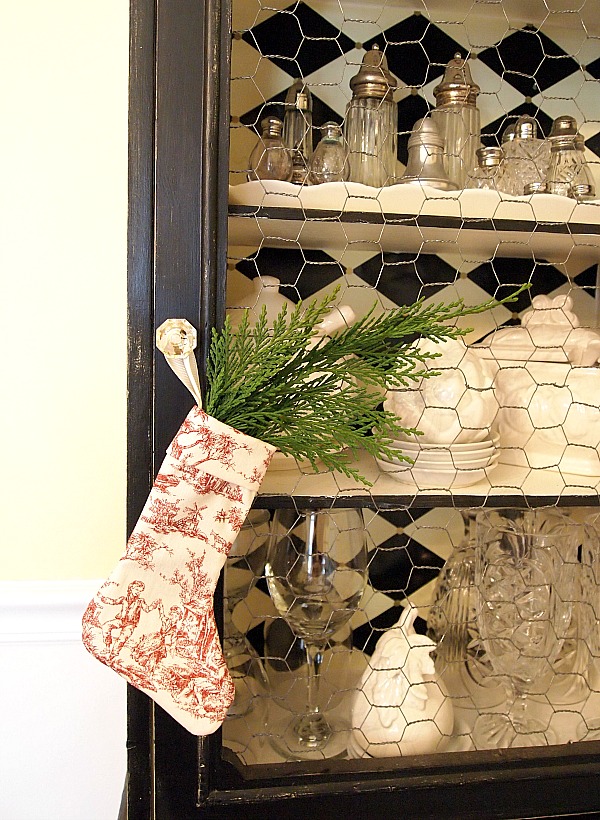 This mini toile Christmas stocking is from my good bloggy friend Kathy @ Creative Home Expressions. Isn't it cute!
Well that is it for Christmas decorating!
I will be taking a break until after Christmas since my daughter is on Christmas break now. I do have a few posts scheduled and I'll be by to wish everyone a Merry Christmas!
See my red and white Christmas Mantel here